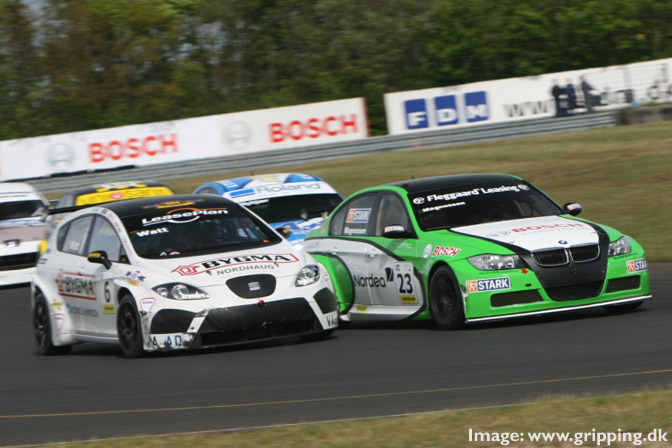 We cover British and World Touring Car Championships on Speedhunters, but I thought it would make a change to look at some of the other series around the world. Hopefully, the start of a little series…
We will start off with the Danish Touring Car Championship, with the assistance of Gripping Media who have allowed us to use the images and Aslak Vind, a top Danish motor racing journalist.
You maybe surprised to hear there is a Danish championship, but its well supported and has a number of FIA S2000 class machines such as the SEAT Leon, Chevrolet Lacetti and BMW 320Si. It also features a current ALMS champion, F3000 and Le Mans Winners along with a current BTCC race winner and champion.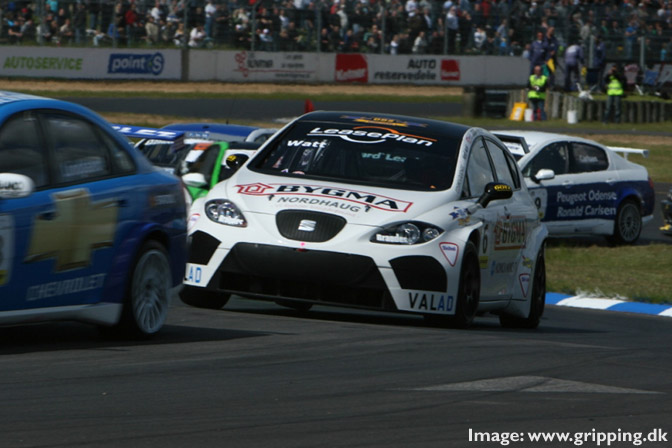 Jason Watt is one of the more well known drivers in the series. Jason was a very successful single seater racer, runner up to Nick Heidfeld in the 1999 Formula 3000 championship. A motorcycle accident in the closed season left him paralysed just as he Formula One beckoned. Watt moved into Touring Car racing and was 2002 Danish Champion.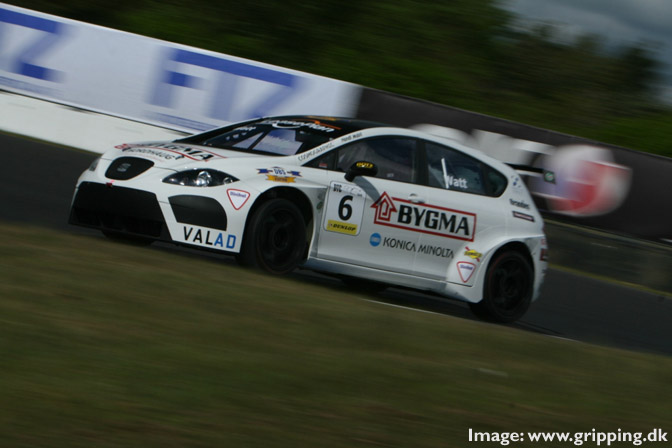 Jason drives a SEAT Leon S2000 Petrol version, the same as SEAT Sport used a couple of years ago in the World series, before they moved to Diesel power.
Watt's car has modified controls. A Throttle ring is mounted behind the wheel, while the brakes are controlled by hand via a rod connected to the brake pedal. The sequential gearbox is controlled by a knob on the steering wheel, his two hands already busy when steering into a corner.
Casper Elgaard and Jens Møller also run S2000 spec SEAT Leon's. Casper Elgaard missed round one as he was on race duty in the Team Essex Porsche RS Spyder, but Møller was top privateer.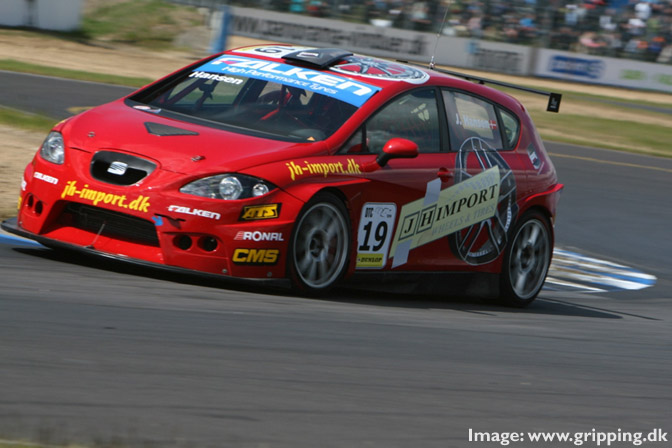 John Hansen is another competitor using a SEAT Leon, but this car is the Leon 'Supercopa'. SEAT ran a number of Supercopa championships around Europe using these, and the previous generation Leon helping build their Sporting image. Talents such as Rob Huff have been discovered thanks to the Supercopa series.
They are regarded as well sorted race cars and have appeared in other series including Britcar and the German VLN series.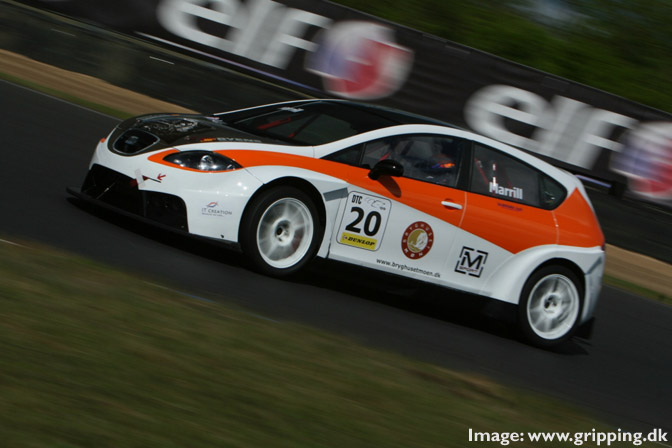 The Danish series allows these non S2000 class cars to compete in a separate 'invitation class'. Martin Marrill, shown above is using this to learn his race craft and hopefully get a S2000 race seat for next season.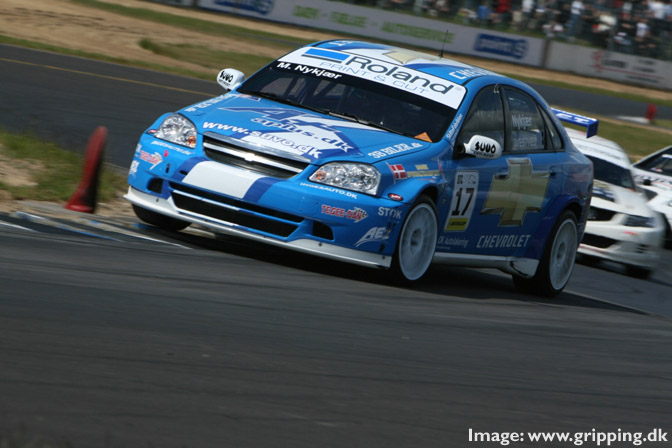 Followers of the WTCC and BTCC will recognise the Chevrolet Lacetti.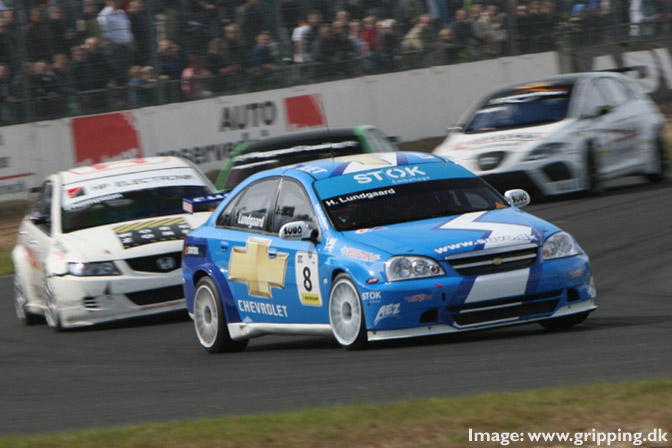 Entered by Chevrolet Denmark, these are early RML chassis. 2007 Champion, Michael Nykjær and HenrikLundgaard winning the first three rounds of the 2009 championship.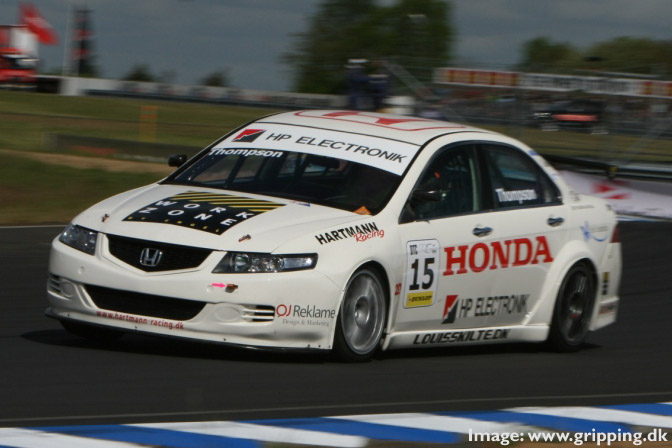 Double BTCC champion James Thompson also competes in the series with Hartmann Racing in a Honda Accord (EU).
Thompson is busy this year as he's also racing in the British series in a Team Dynamics Honda Civic Type S. Thompson lies 3rd in the DTC behind the two Chevy drivers. Thomspon's team mate is Per Poulsen who was setting similar times to Thompson.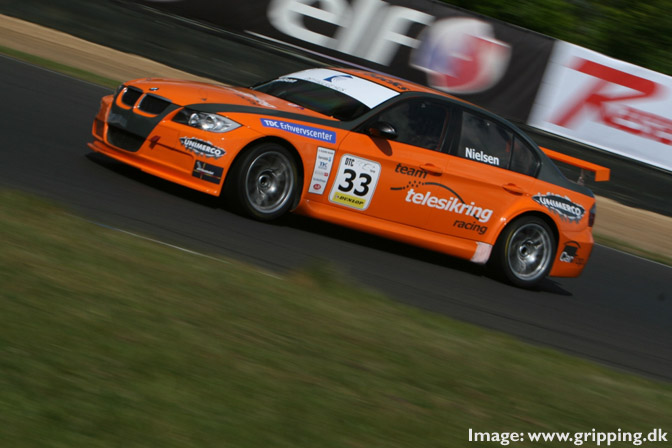 BMW is also well represented with two teams. John Nielsen (above) is a seasoned racer having won Le Mans in 1990 and was 1995 BPR GT Champion in the West McLaren F1 GTR.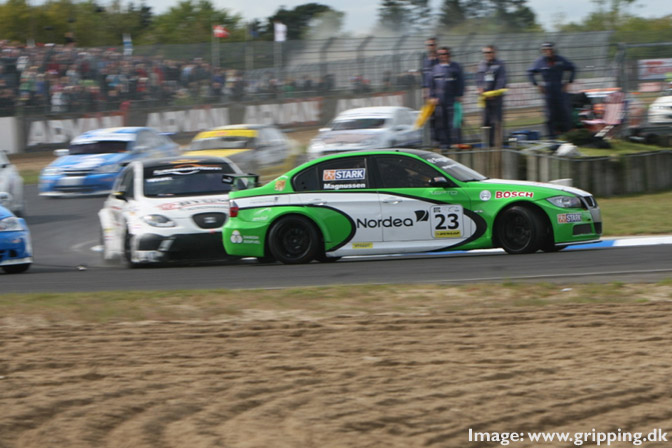 Many Speedhunters will recognise Jan Magnussen's name. The works ALMS Corvette driver races in his native season when ALMS commitments allow.
Magnussen is current DTC and ALMS GT2 champion. He also competed in Formula One for McLaren Mercedes and Stewart GP, his best result, 6th in the 1998 Canadian Grand Prix.
Magnussen and team mate Martin Jensen are the first team to run on E85 Ethanol fuel in their S2000 BMW 320si. Must feel a little slow after the GT1 Corvette!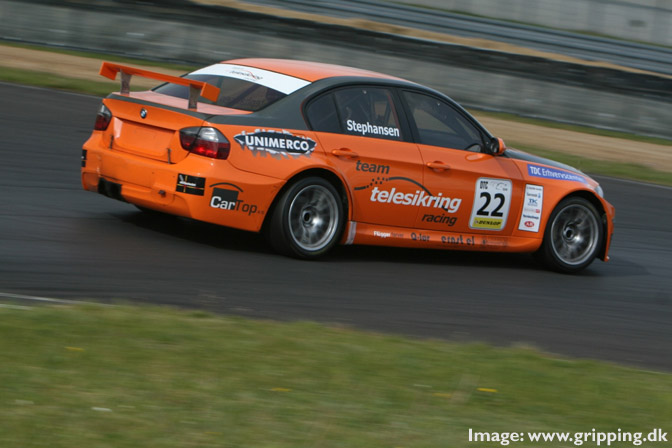 Joachim Stephansen is John Nielsen's team mate and is an up and coming driver, having previously competed in Karting.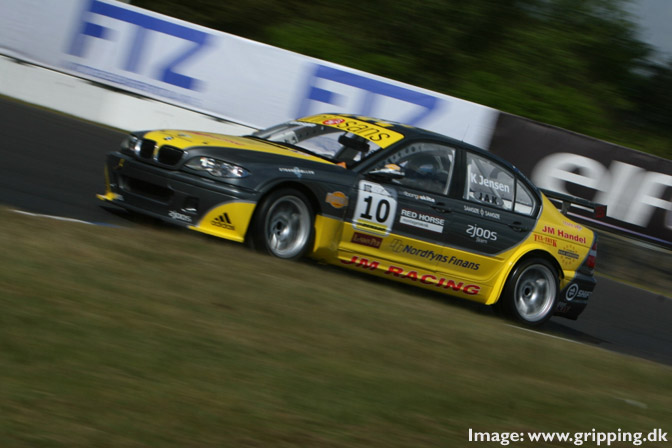 A number of ex-WTCC BMW 320i E46 machines also take part.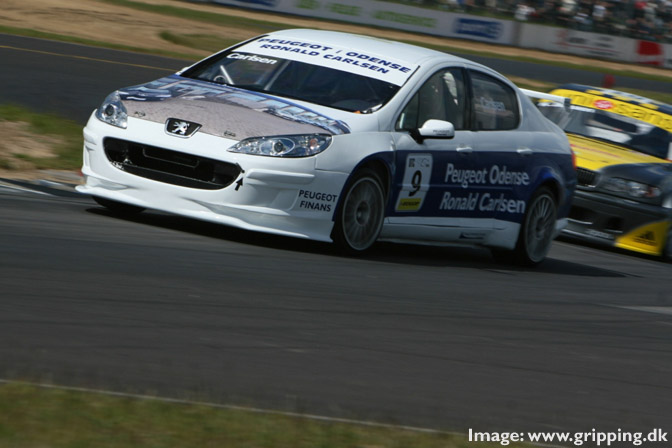 …along with some strange machinery such as this Peugeot 407 of Michael Carlsen.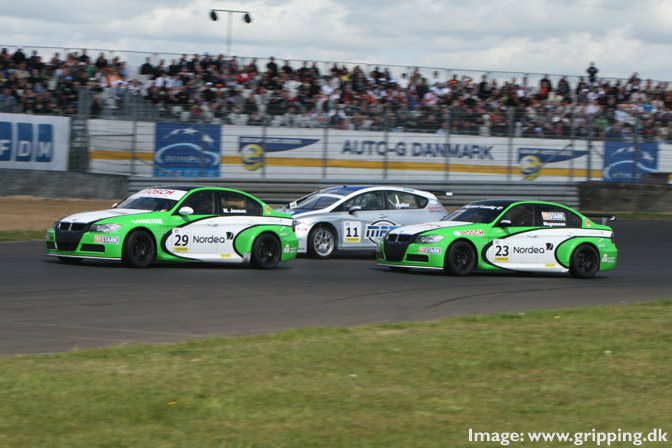 Round Two takes place later this month at the Padborg circuit. You can follow coverage of the DTC by Aslak at Touring Car Times.
Special thinks to Kim Gripping of Gripping Media for the images.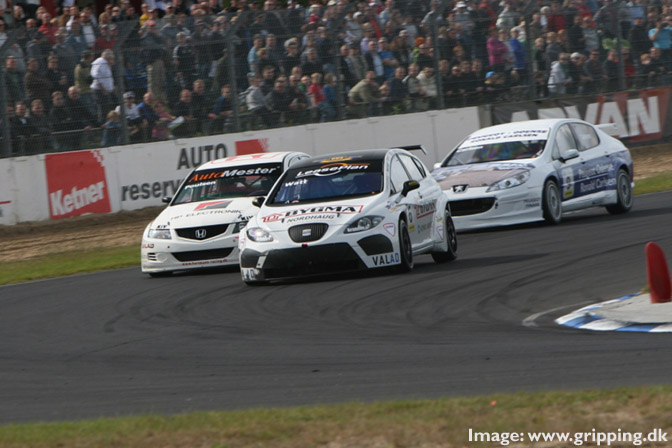 - Andy Blackmore