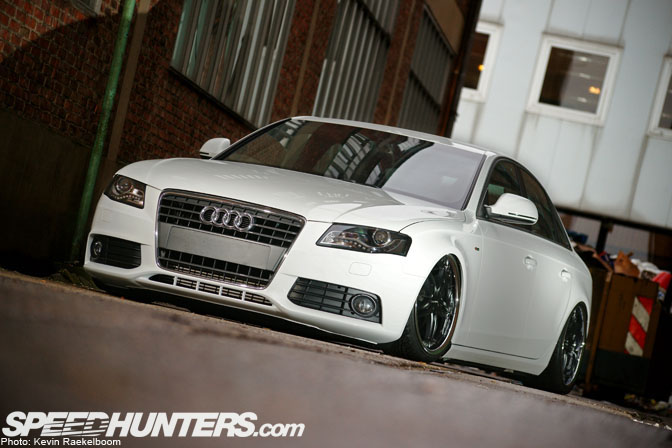 We are fast approaching the end of our VW-Audi Group month on Speedhunters and before we move on, I wanted to post some photos Kevve shot of a pair of lightly modified Audi A4's. One is the white B8 chassis sedan you see up above…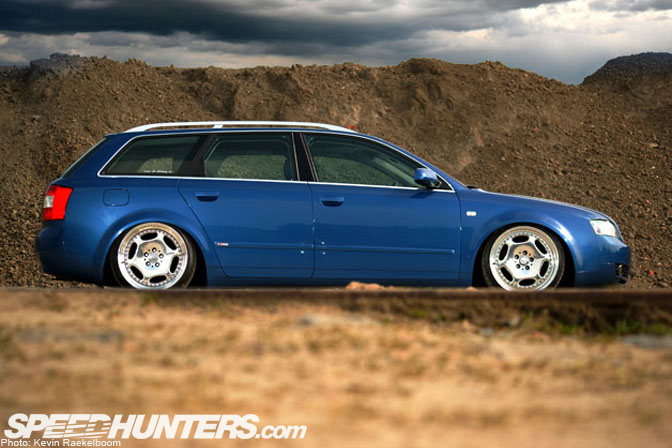 …and the other is this blue older model A4 wagon, or Avant as it's officially known.
Audi has always been known for high quality, stylish, and intelligent automobiles – and these two cars do a fine job of capturing that spirit.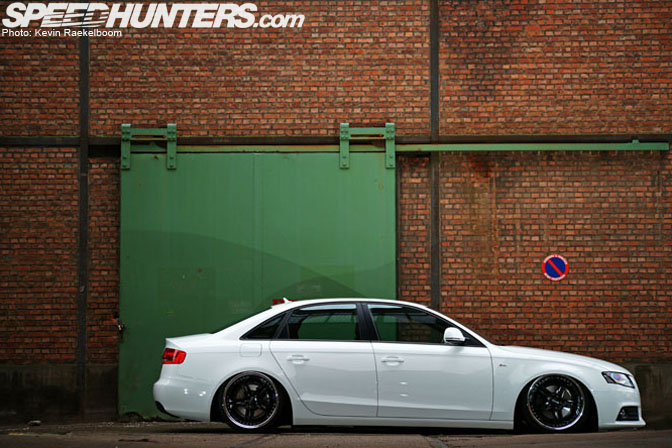 As I admitted earlier I'm far from an expert on European cars, but it's not hard to draw comparisons between this A4 and a similarly modified Japanese luxury sedan. The way the owner set up this car isn't much different from the sedans you see under the lights at Tokyo Auto Salon.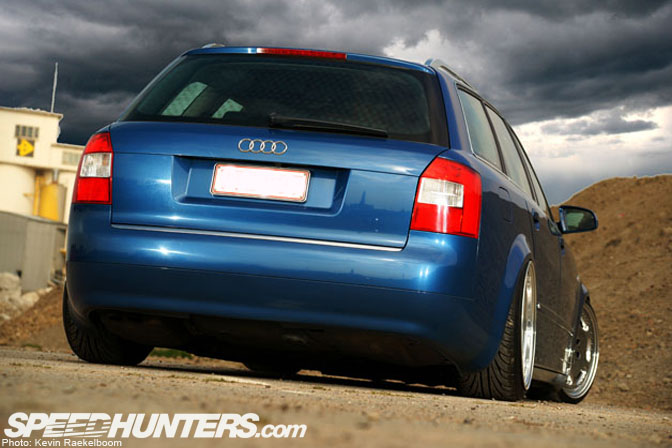 The same goes for the wagon – a bodystyle that seems to be popular on every continent except for here in North America. I think it's interesting how both Europe and Japan seem to have settled on similar body styles and similar styles of tuning when it comes to their luxury sedans and wagons. I can't help but feel a bit disappointed living in a country where "luxury" means the shiniest, largest diameter wheels possible and nothing else…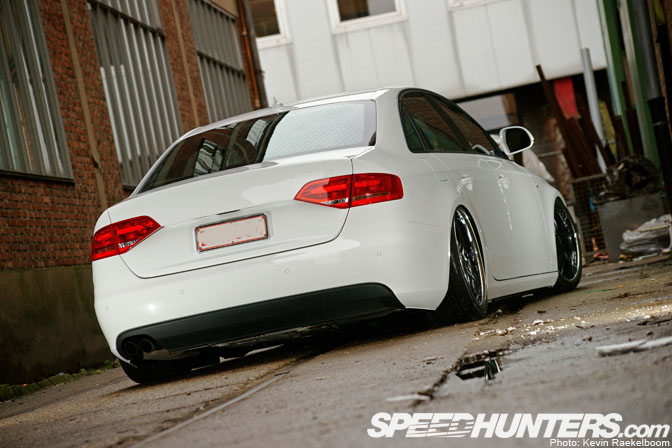 That brings me to my next point. There are always cars out there that are way overdone, but of all the makes it seems Audi owners might to be the most restrained. How often do you see an Audi that goes too far out of the way to look fast, or tries so hard to be luxurious that it becomes a tasteless caricature of its former self? Not very often, right?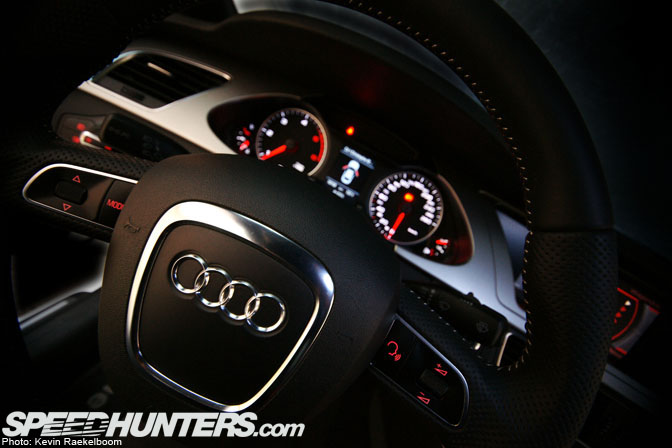 I've never been much of a dash stroker (I owned a fourth generation Chevy Camaro for crying out loud!), but it's hard to deny the sophisticated and high quality appearance of Audi interiors both old and new. Now I can see why Audi owners constantly talk about how great their interiors are…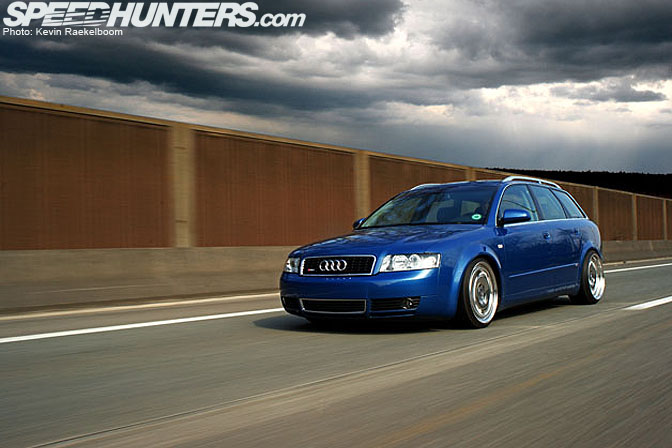 What's not to like about cool looking station wagon with good stance? This could be any type of car and I'd love it.
I've yet to own a car from the VW-Audi group, but after being seeing tastefully done VAG cars like these A4's, I just might have to add one to my ever-growing "cars to own" list.
-Mike Garrett