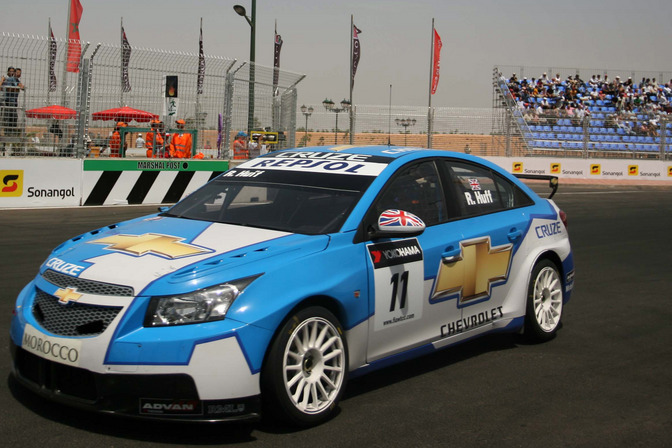 Chevrolet race team, RML repeated their success in the British Touring Car Championship with two wins and a pole at the Moroccan round of the World Touring Car Championship.
The weekend started well for the works Chevrolet team with Rob Huff on pole, with team mate, Alain Menu in 2nd, in front of a group of SEAT's.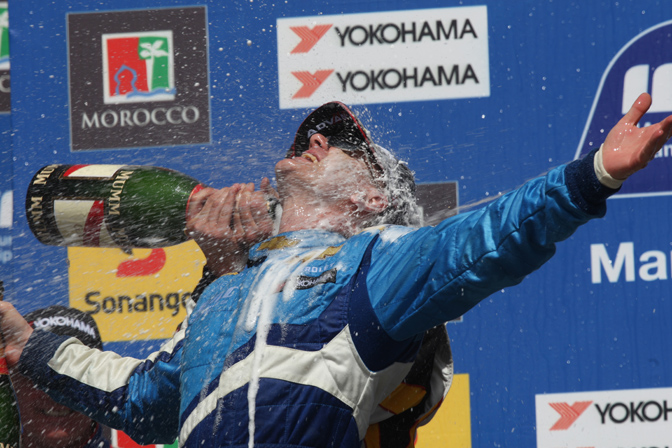 The British driver lead from start to finish despite pressure from SEAT's Gabriele Tarquini. A Safety car had to be diploid after Menu,  BMW's Jörg Müller and SEAT's Rickard Rydell were involved in a 1st lap accident.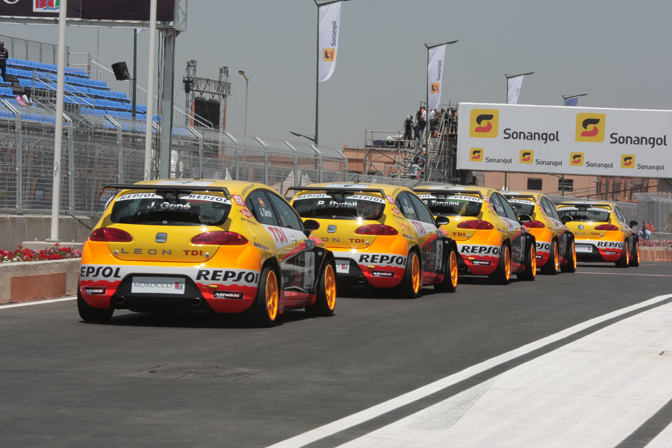 Jordi Gene took the final podium position ahead of SEAT team-mates Yvan Muller and Tiago Monteiro. The top BMW was Jörg Müller, recovering from his first lap incident to finish 8th.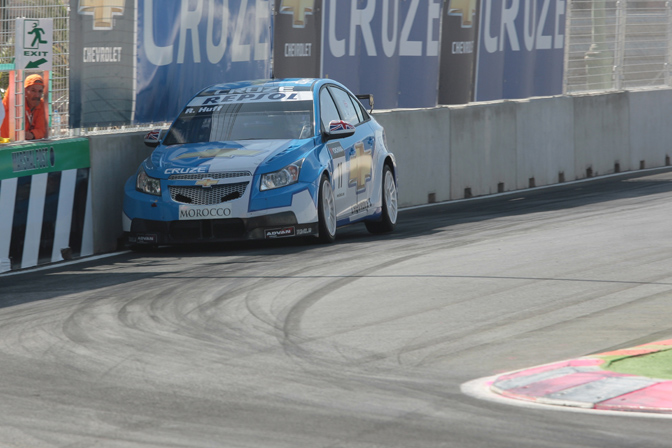 The was the Chevrolet Cruze's first pole and first win. A piece of good news for GM for a change.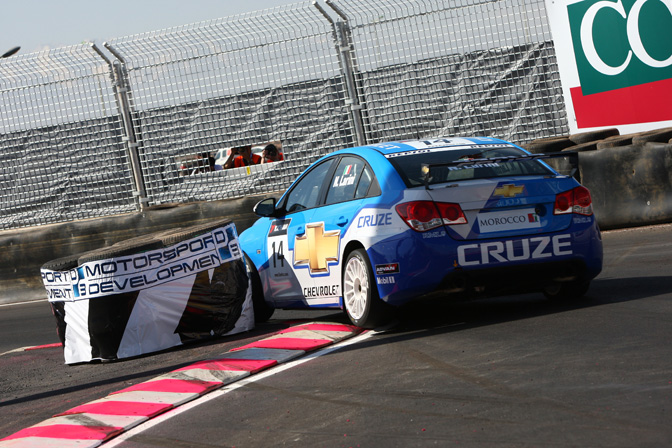 Huff's team mate, Nicola Larini won the second race of the day, the first WTCC race win for the ex-Formula One driver.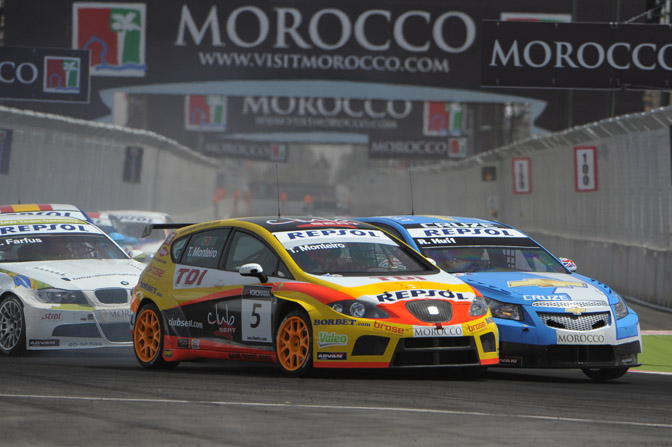 Huff finished third with Yvan Muller in a Chevy Sandwich in 2nd.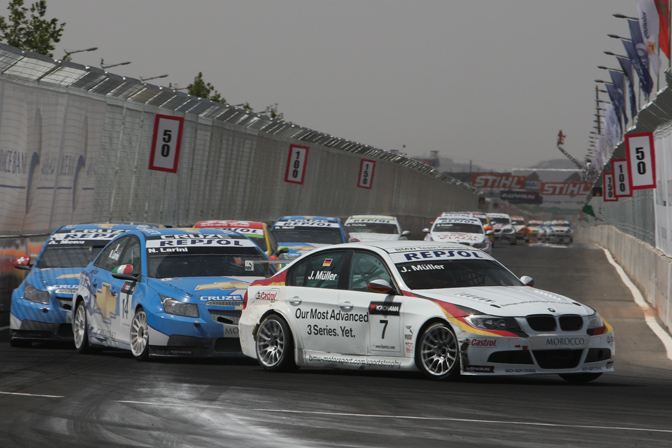 Early on, Jörg Müller lead the race, but a small mistake, running wide allowed Larini, Muller and Huff through, and Jörg was relegated to 4th place. Gabriele Tarquini was 5th.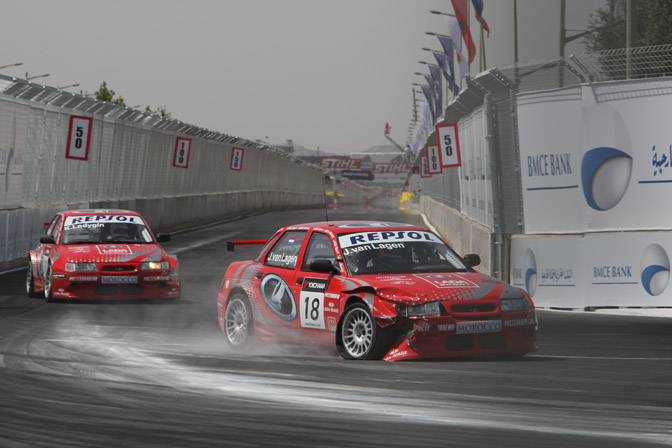 Lada also achieved their best finish of the year with 12th by Kirill Ladygin (2nd Lada, above) in Race two.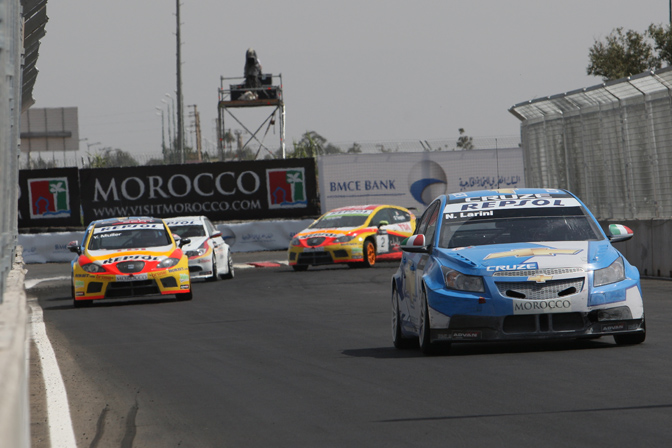 A dominant race weekend for RML.
Their new competitiveness may, in part, be due to a FIA rule break for the Cruze. The team were allowed to fit a flat floor and Perspex windows in an attempt to make them more competitive. These rule breaks are not unusual. SEAT are allowed to use a flat floor.
Maybe this was a little too much? Ver little media appears to have picked up on this.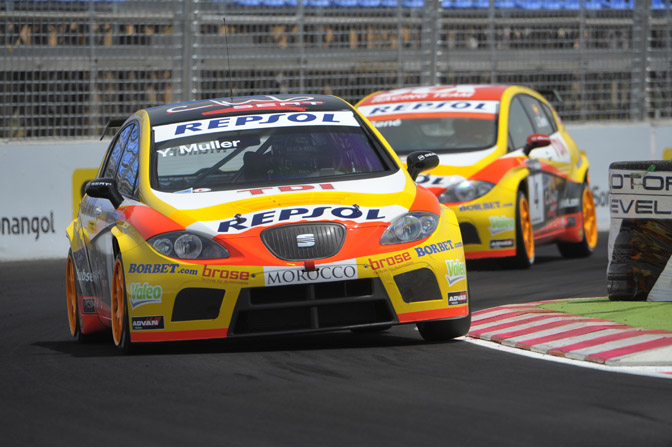 Current champion, Yvan Muller leads the championship from SEAT team-mates Tarquini, Rydell and Gene.
Brazilian, Augustus Fafus, is the top BMW in 5th with British drivers Huff and Priaulx in 6th and 7th respectively.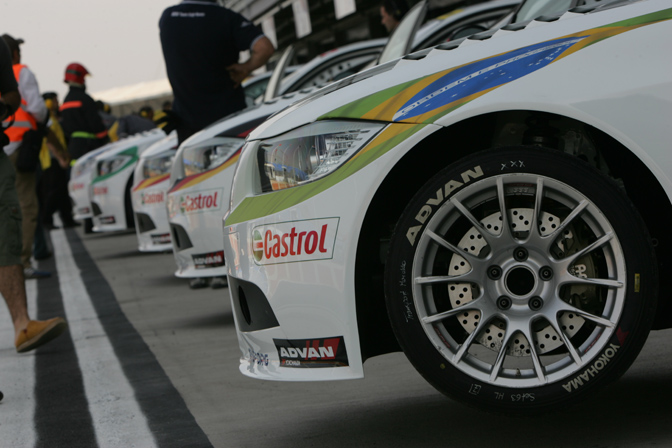 The results remain provisional as BMW have protested the SEAT finishers regarding turbo pressure. The rules are not clear in this area and BMW are seeking clarification on the matter.
Next round is Pau, France in two weeks time. RML may be stretched as they will also be competing at the BTCC.
- Andy Blackmore
Images: Manufactures, FIA WTCC Media