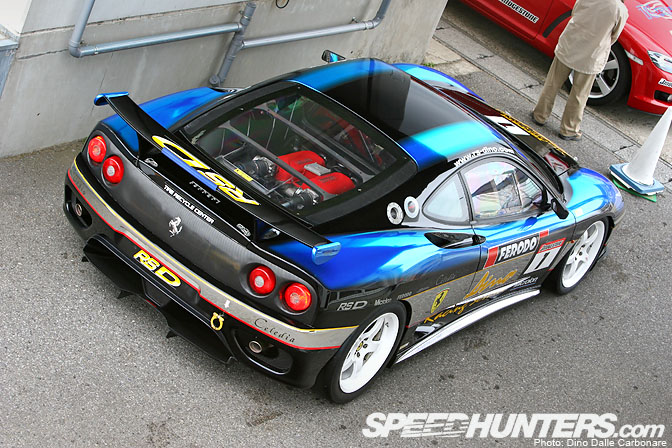 Looking back at it now I think the Old/Now Car Festival at Tsukuba is one of the most varied shows I've had the pleasure to attend. The mix of old and new worked beautifully giving show goers an impressive line up of cars to feast their eyes on.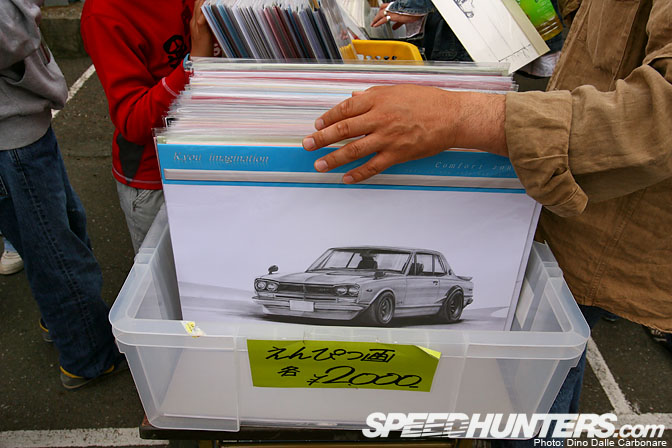 As always, events like these offer the true car enthusiast lots of opportunity to blow cash on, with little stalls selling everything from memorabilia to cool little gadgets. I was tempted myself by this beautiful pencil drawing of a KPGC10 GT-R, but decided it was better not to get it as I had no way of carrying it around.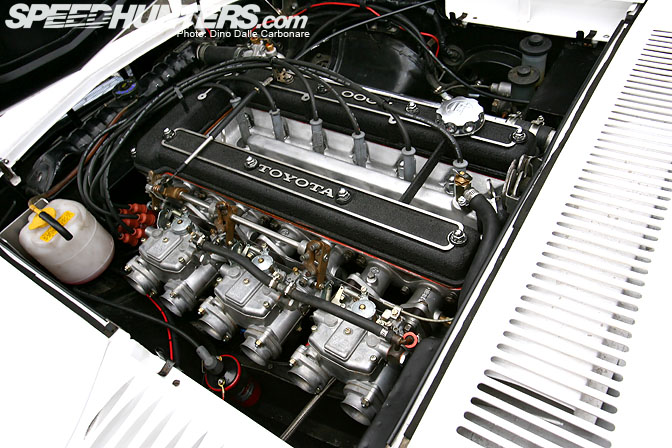 The stunning 3M in the spotless engine bay of this 2000GT. This Yamaha developed unit manages to develop 150 PS from its 2 liters and straight six configuration. Reminds me a lot of Nissan's S20 from the first generation GT-Rs.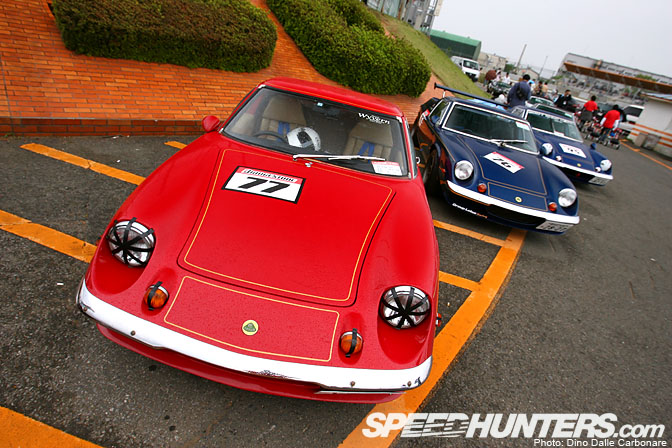 From the rare 2000GT to a line up of Lotus Europas, the perfect example of the mix of cars that were present at Tsukuba.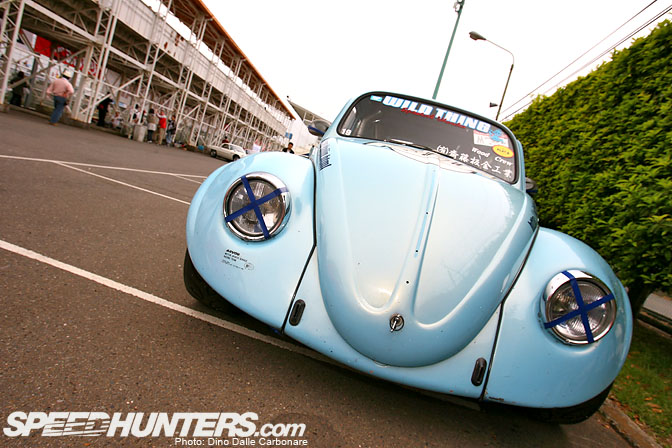 Well since it is still VAG month I though it would be appropriate to take a look at some of the VW bugs that were part of the on-track action.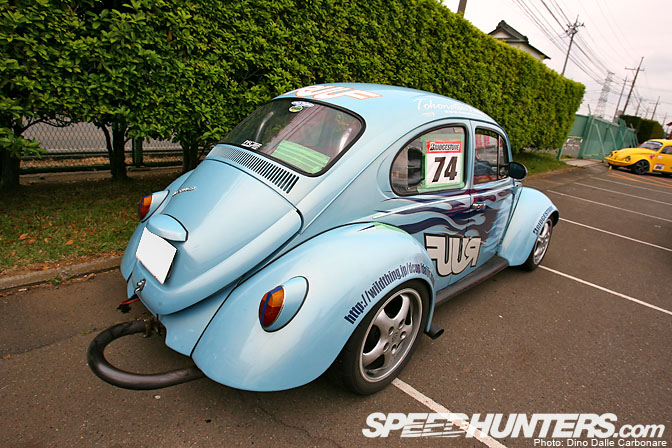 This Daijin Bug built by Wildthing participates in the D-Cup and was running a rather interesting exhaust that loops around and pokes out in front the rear fender.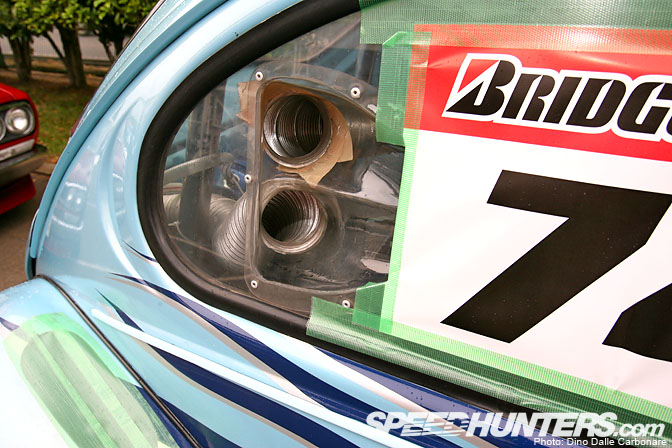 This is an excellent way of providing cool air down in the engine room.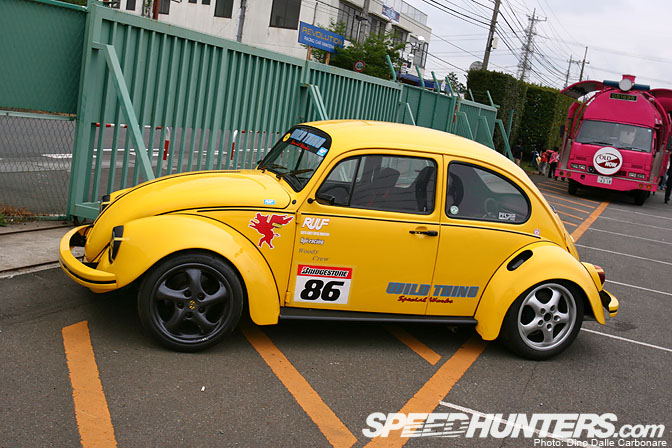 Here is another one from Wildthing, wearing Porsche wheels.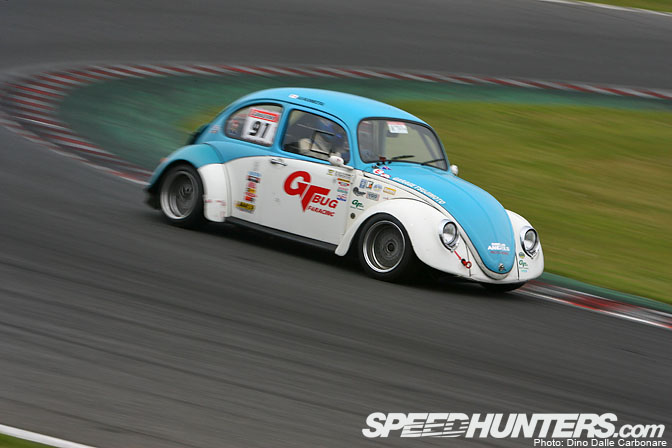 The VWs looked great out on track, in fact I was pretty impressed how fast they took the inside hairpin!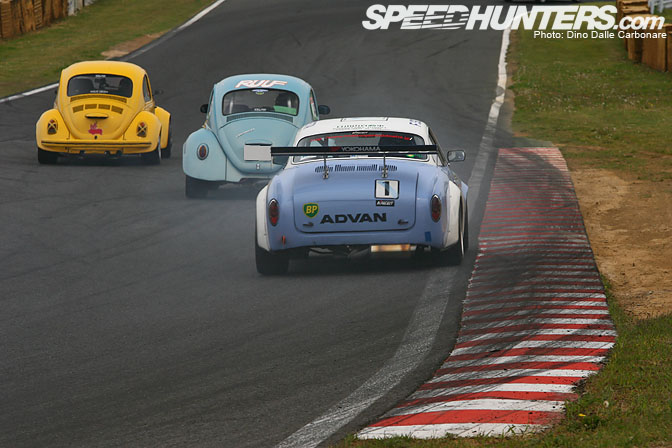 You might remember Mike posted a picture of the incredibly fast number 1 Karmann Ghia earlier this month, here it is locking target with the two Wildthing bugs!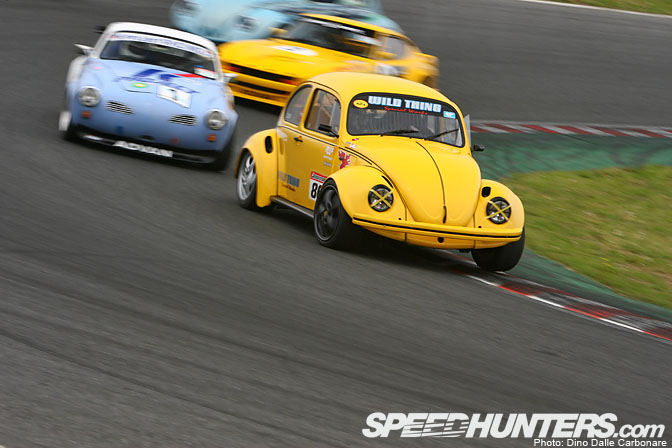 And the following lap ready to overtake the last car.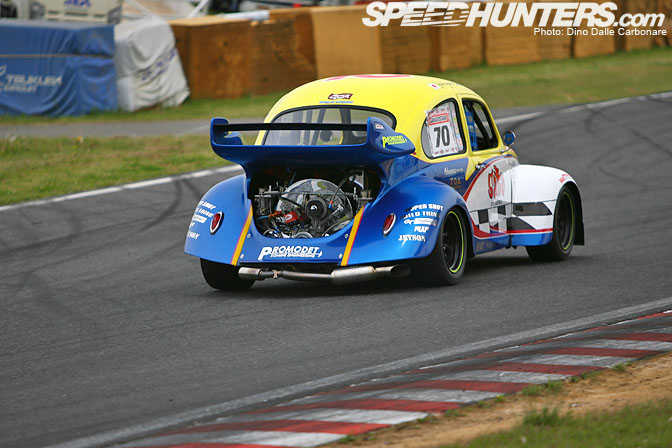 Bugs don't get any wilder than this! Check out the massive fenders and Porsche-like rear wing. This car was driven by Sato-san of Sato Unyukiko who showed just how crazy you can go with these little German classics.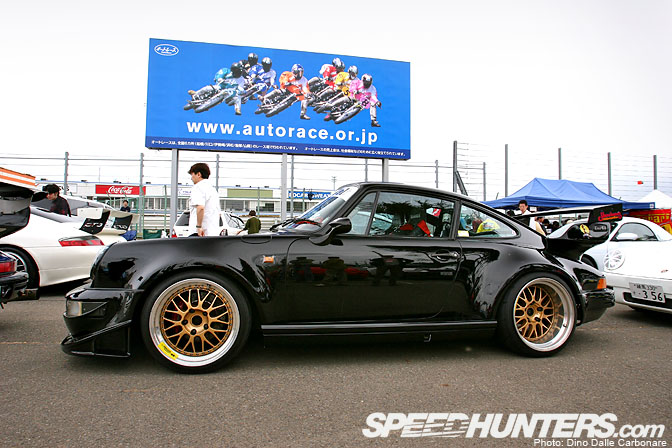 And talking of big spoilers, this Rauh Welt customer car is one of the cleanest I've seen. The stance and wheel fitment gets our thumbs up here at Speedhunters.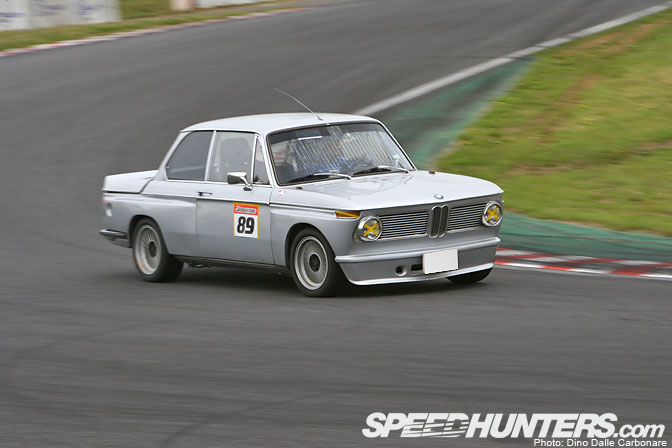 During the Historic car run I got to spot some pretty rare metal like this racing BMW 2002…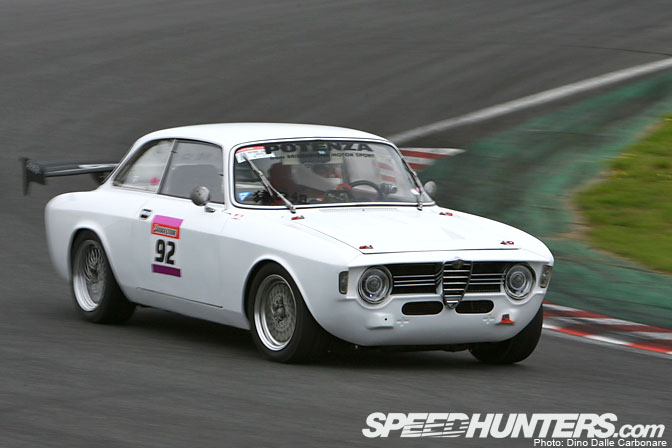 …and this Alfa Romeo Giulia GT 1600 Junior. I'm a lover of older Alfa Romeos, so you will have to excuse my purist ways here and point out the rear end.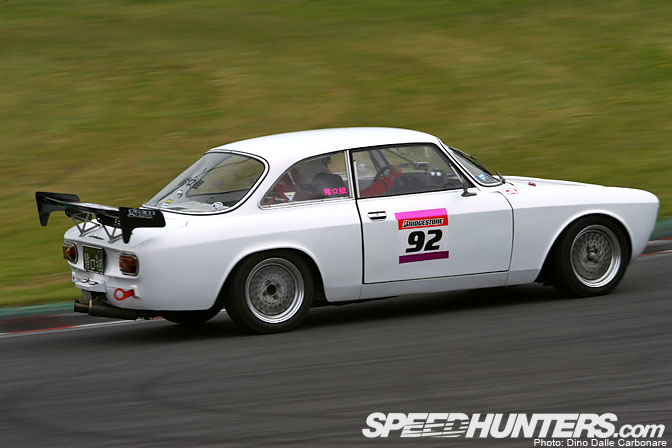 Yes I'm referring to the rear spoiler, I guess the owner needs the extra downforce, I don't know!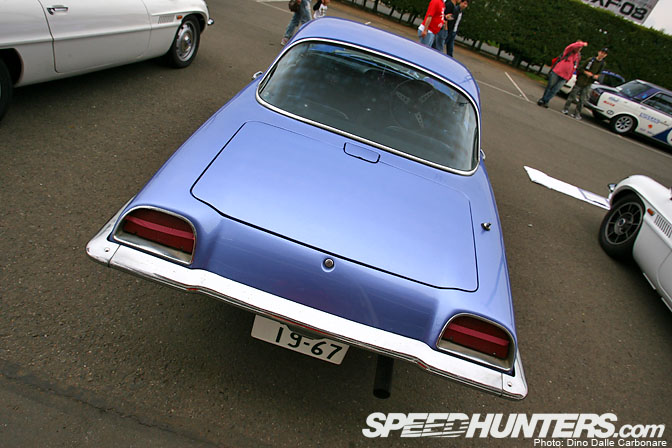 I don't think this was a factory color offered by Mazda back in 1967, but thought it suited the somewhat futuristic looking lines of the Cosmo rather well.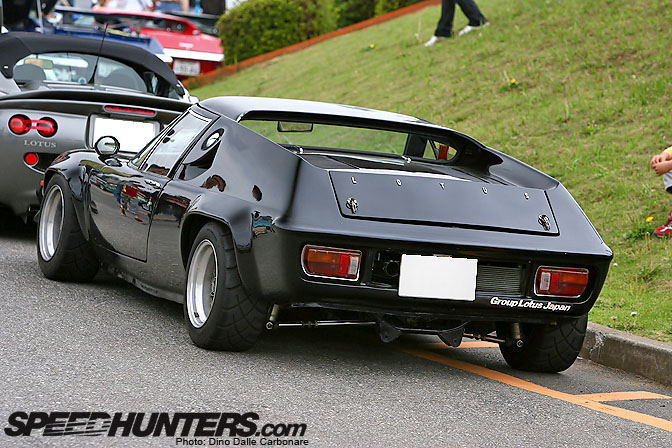 Lotus is a manufacturer that has never given up its original formula to making great cars. This Europa sitting behind an Elise exemplifies this perfectly.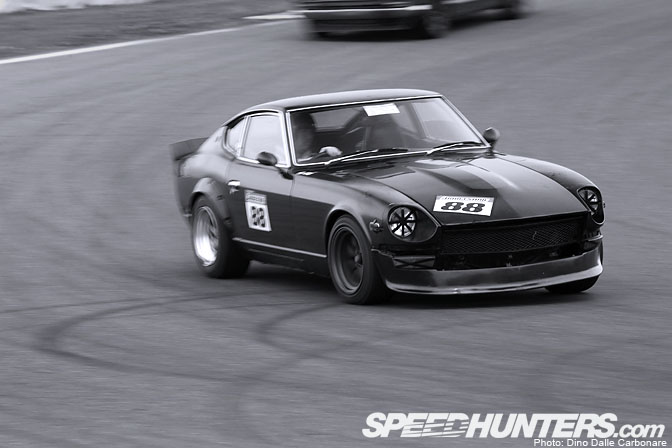 If there is one car that single handedly helped put Japan on the map as a builder of fine, and affordable, sports cars it is the S30 Z. Like every iconic car from history it has stood up the test of time extremely well.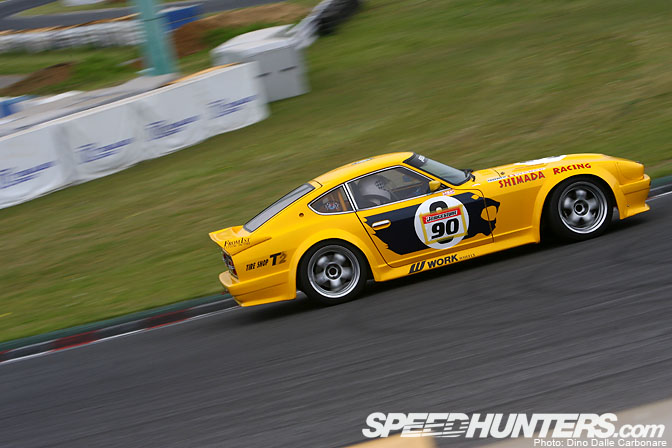 As a final image from Tsukuba I have chosen this 240Z from drag specialists Shimada Racing. Check out the wider FRP fenders and the Work wheels helping make this classic a little more modern. I hope you enjoyed looking at the pictures from the Old/Now Car Festival as much as I enjoyed covering the event. I'm already looking forward to next year's one!
- Dino Dalle Carbonare