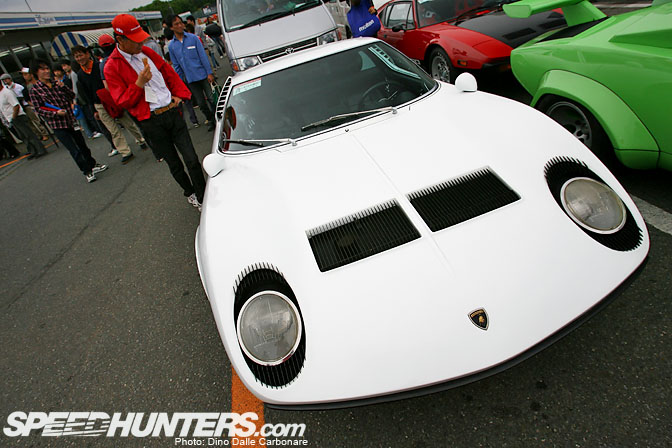 The Speedhunting trip to Italy kind of put a delay on my regular posting, but there was no way I was not going to go back to the Old/New Car Festival at Tsukuba Circuit for some more coverage.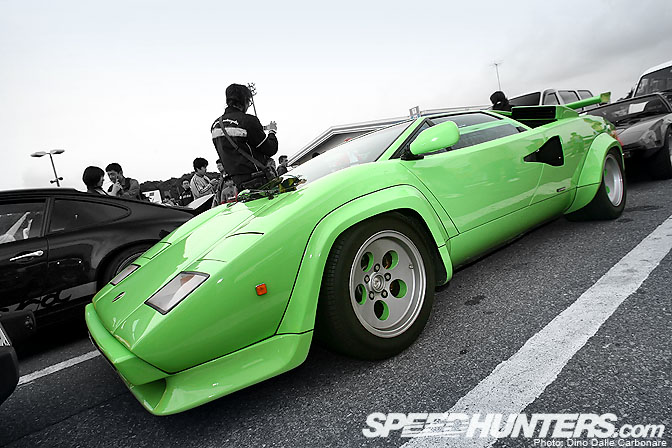 Little did I know that a few days after I took these pictures I would be at the Lamborghini museum seeing an even bigger lineup of "fighting bulls!"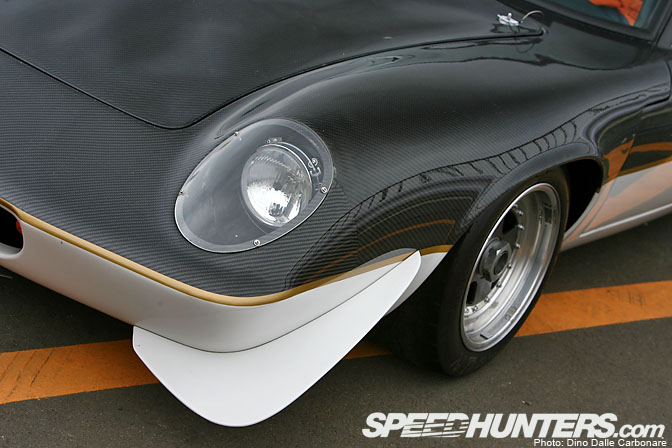 The Italian exotica from the "Circuit no Ookami" museum was joined by a big turnout of customer cars from Body Shop Happy, a Lotus specialist in Tokyo. I didn't realize it at first, but the entire bodywork of this Europa was made from carbon fiber!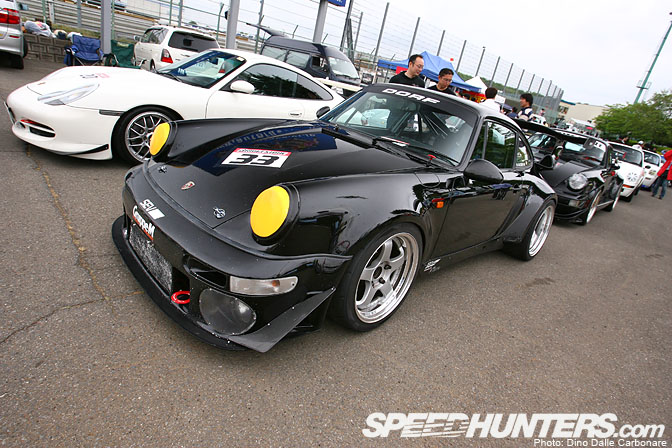 The Porsche owners took over the smaller paddock on the other side of the main Tsukuba straight. Rauh Welt and Dorf pumped-up track going 911s of every vintage were lining up patiently before their session.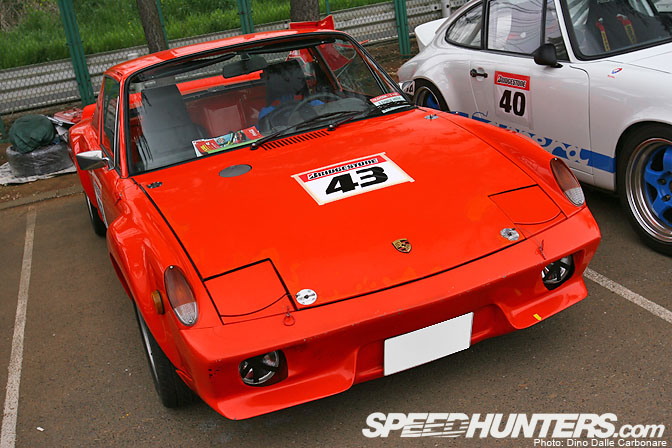 I can count on one had the amount of times I have seen a Porsche 914, so I was very happy to take a closer look at this particular race-ready example.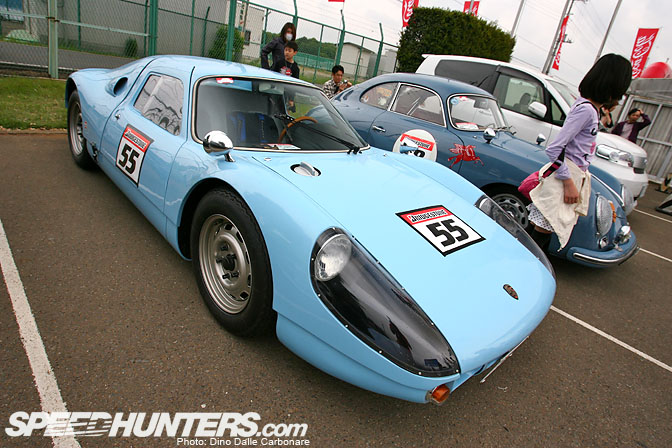 Here is a super rare one, a Porsche 904 or Carrera GTS from 1964. This fiberglass bodied street homologated race car was also powered by a flat-six engine ( in 1965) as well as an F1 derived flat-8!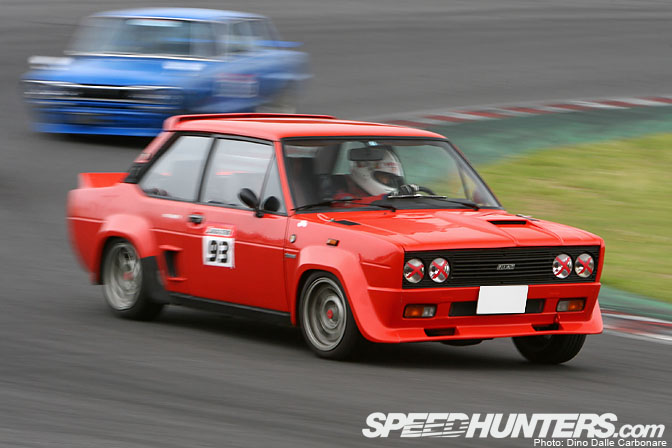 The Fiat 131 Abarth. This is the car I learned to drive in, well not really this one, but the more sedate 1.3L Mirafiori variant! I have always loved it's boxy design, I have even built a 1:18 scale model of it in the Alitalia livery.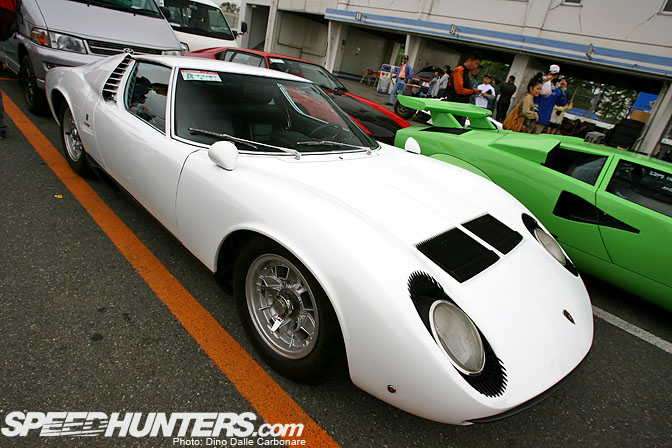 The best Lamborghini ever?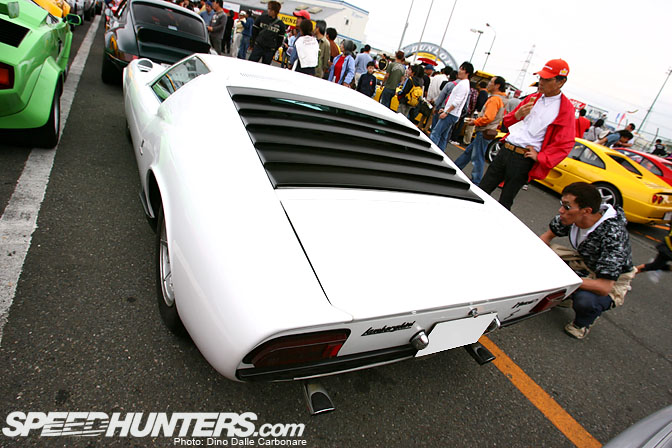 You can't argue with such timeless design. I have always been a fan of the louvered rear window cover!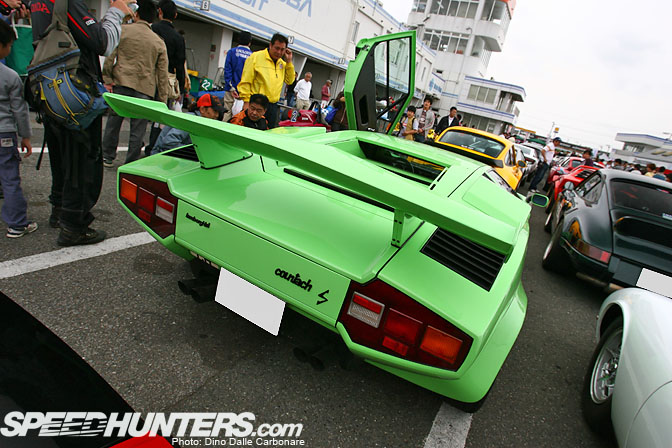 Or how about the Countach? Every time I see one I always imagine what it must have been like to drive this crazy machine back in the mid-seventies. Talk about getting a lot of looks!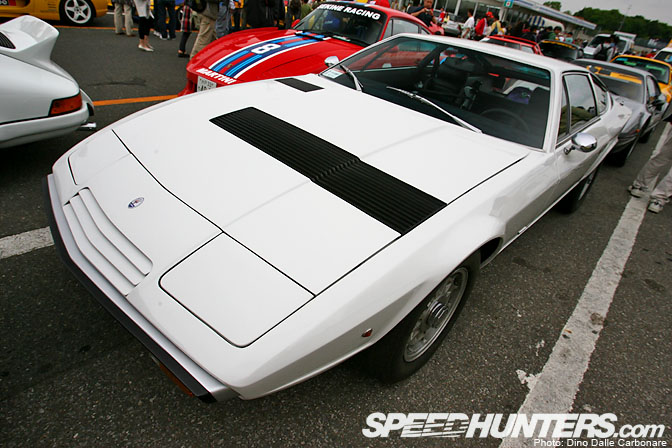 Like the two Lambo's above this 1974 Maserati Khamsin was styled by Bertone, with lots of angular lines and cool details like the pop-out headlights and glass rear panel.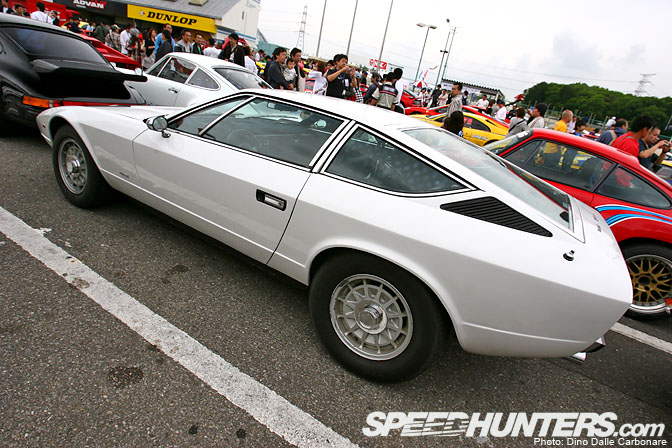 Just look at that profile! Stunning.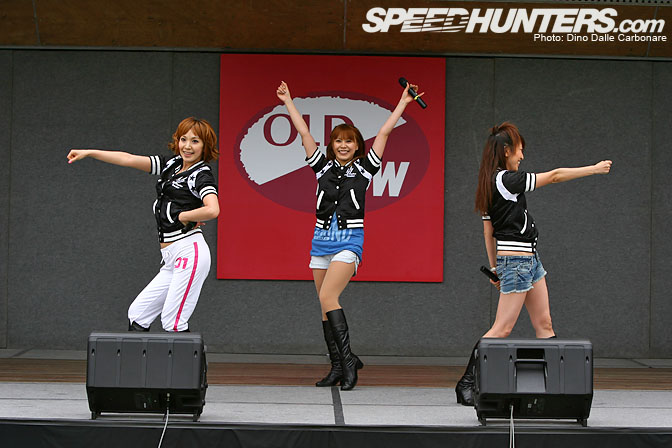 Girl group Shekira took care of entertaining the show-goers with live dance shows throughout the day.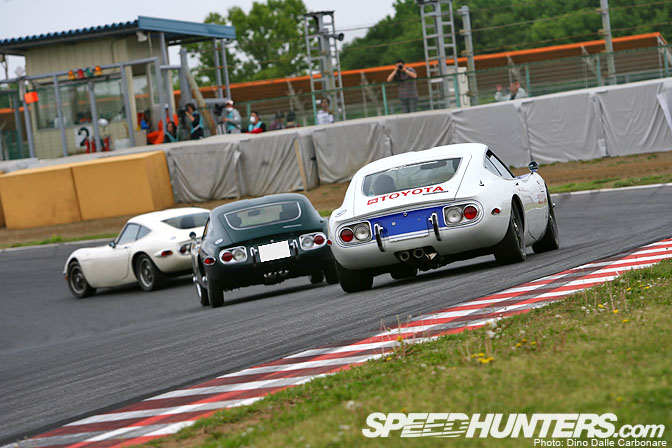 Now this is something you just don't see every day! One of the events out on track was a Toyota 2000GT-only outing…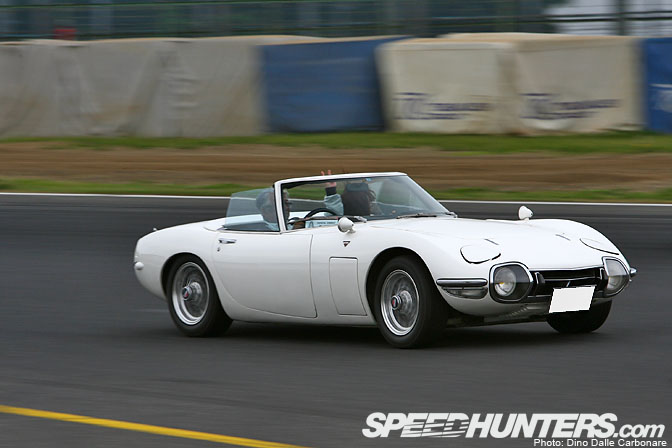 …which included the cabriolet version that was used in the 007 movie You only Live Twice.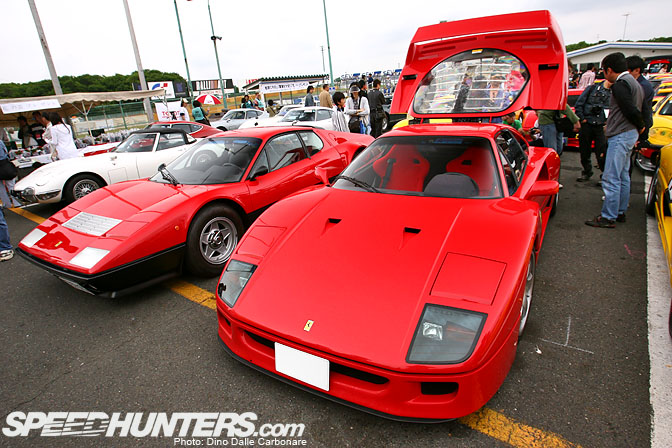 For me the F40 is by far the best Ferrari ever made. I love everything about it from its unique design to the savage twin-turbo 2.9L V8 that powers it.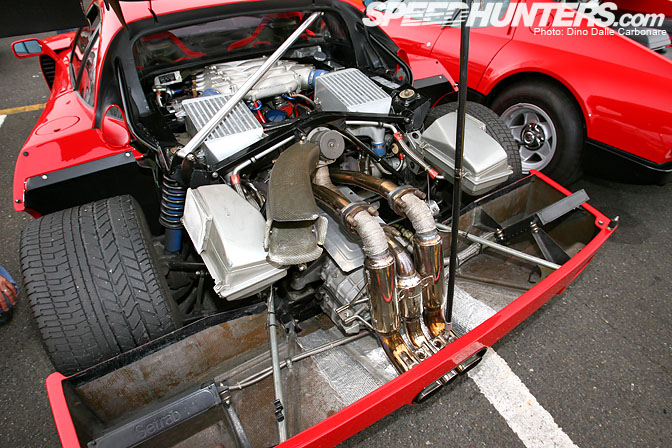 This F40 was running a straight through Koenig exhaust system, the middle pipe is from the external wastegate, which controls boost on both turbos. Check out the Kevlar scoop for cooling the wastegate! And those rear Pirelli's are simply monstrous!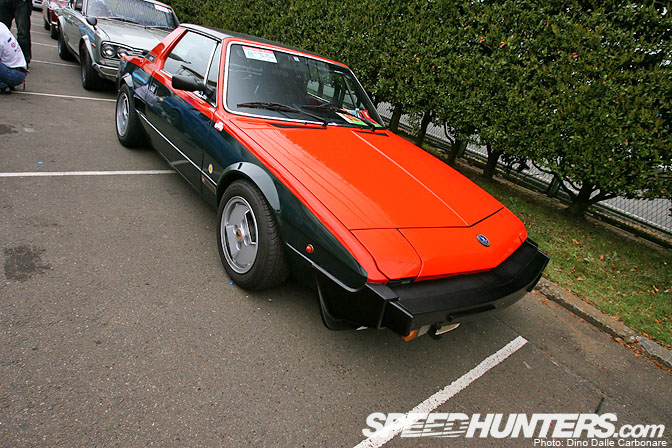 The FIAT X1/9 is another pretty rare machine, especially in Japan. The angular 70's design is of course by Bertone.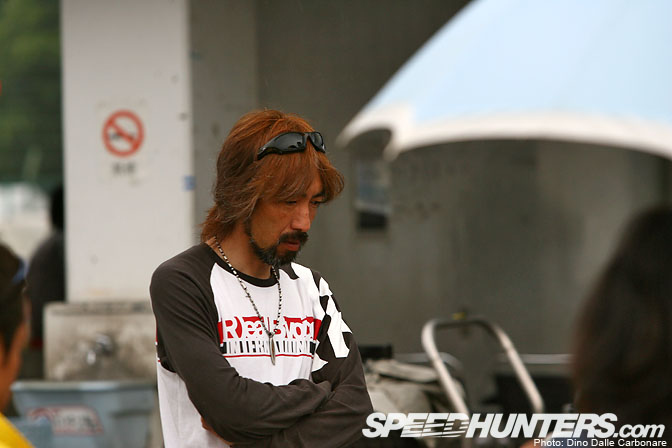 Ex Super GT driver and Best Motoring presenter Naoki Hattori was at Tsukuba supporting his Super FJ single seater race team.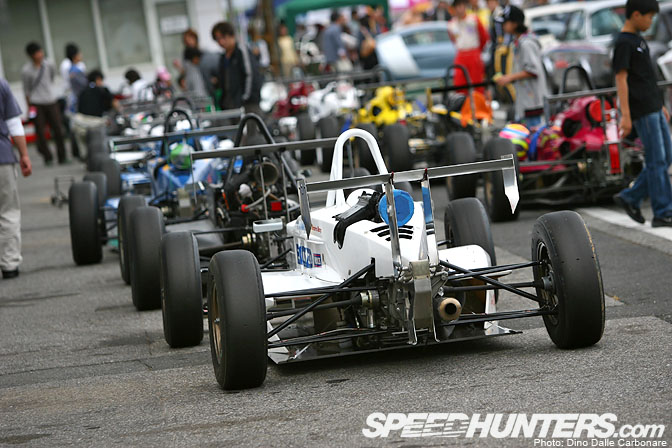 The little race cars are powered by a Honda L15A engine from a Fit, tuned to develop 120 PS…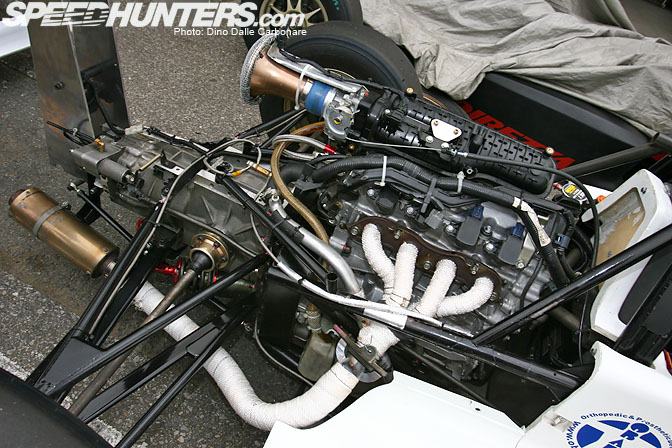 …thanks to racing headers and exhausts as well as a direct intake into the stock plastic plenum. The rear transaxle gearbox is from Toda Racing.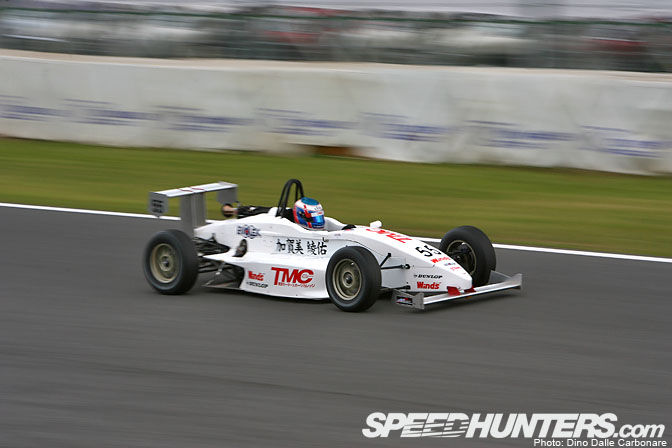 The SuperFJ's are a step up from the spoler-less FJ1600 racers, and a requisite before moving up to F4. Don't miss the final part of the Old/Now Car Festival post, where we will take a look at more track action as well as more cars from the jam-packed paddock.
– Dino Dalle Carbonare