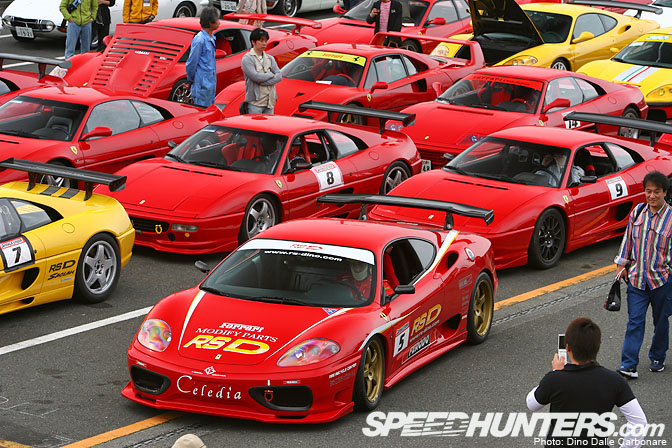 I always tell people that I had never seen so many Ferrari's and Lamborghini's before moving to Japan. This, coming from an Italian, must sound pretty funny but it's the utter truth. Japan is a car crazy nation, no question about that, and people love to drive their exotics and classic cars around the cities as well as tracking them regularly. So I got pretty excited about covering the Old/Now Car Festival in Tsukuba last week, as I knew I would be drooling over some pretty mean machinery.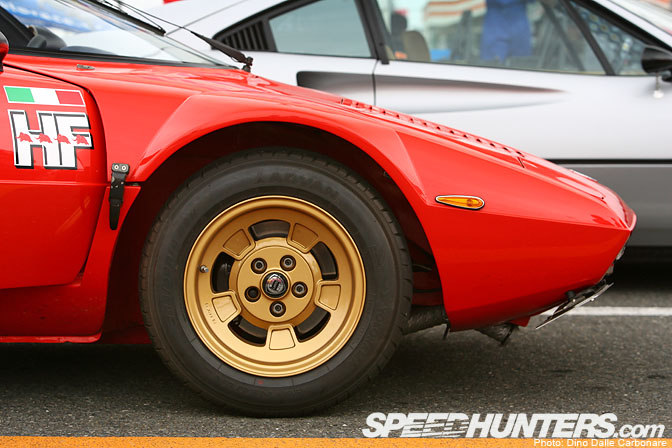 The paddock was simply packed with an impressive selection of classic and modern supercars, like the legendary Lancia Stratos designed by Bertone. I've actually seen a few around Tokyo over the last few months, one of them wearing the old Rally-style Alitalia sponsorship livery. This red example, like most of the rarities at Tsukuba, was from the "Circuit no Ookami" (Circuit Wolf) museum, owned by manga artist Satoshi Ikezawa the creator of the well known cartoon.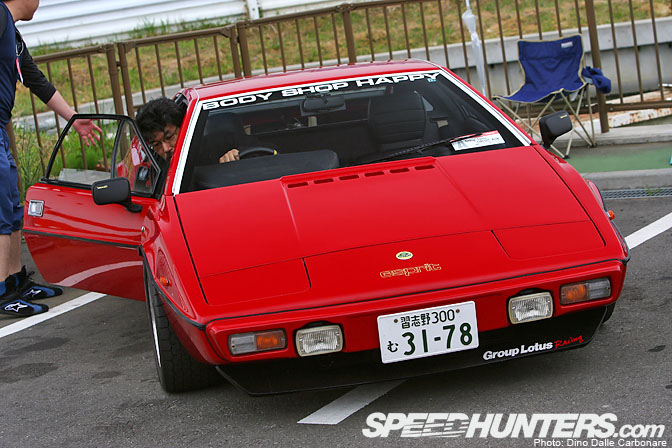 Joining the cars from the museum was a selection of private cars from various tuning shops and car clubs like this Lotus Esprit from Body Shop Happy.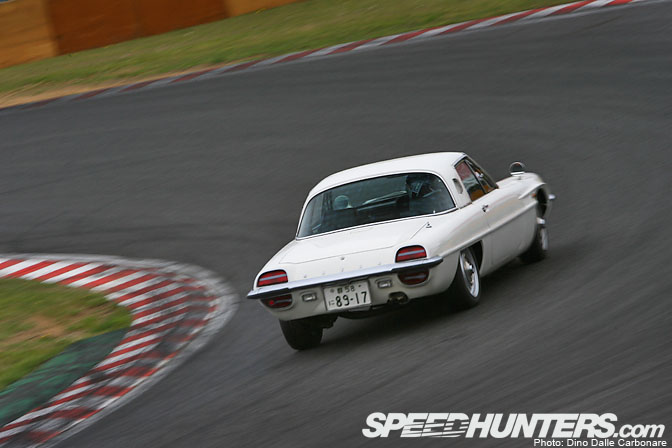 After the Ferrari Cup race the Cosmo owners club took their rare rotary-powered classics around Tsukuba for a few fast laps. The little buzzing Mazda's didn't go very fast but they certainly looked good, and sounded even better!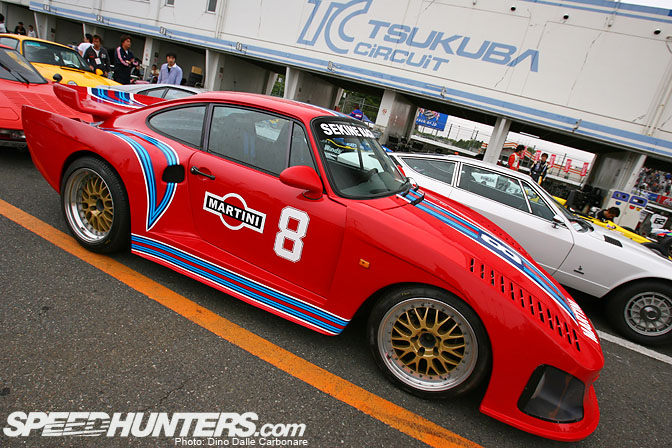 I found it hard to stay away from the museum cars lined up on the paddock, especially this Porsche 935 Turbo with Martini racing stripes.  For those with keen eyes you might spot the sleek Maserati Khamsin next to it, a very rare car styled by Bertone.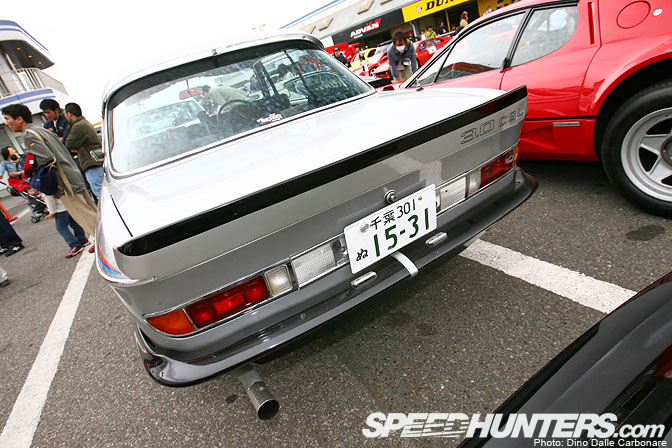 I loved how simple and functional the BMW 3.0 CSL looked next to all those Italian classics.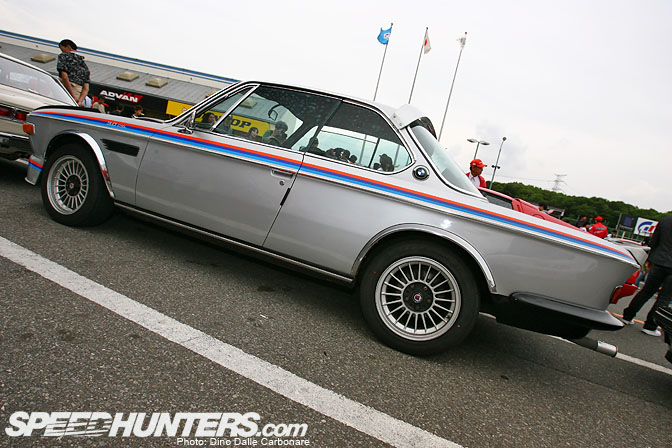 Just look at that profile! I'm no BMW "otaku" but I think those Alpina wheels are not factory fitted.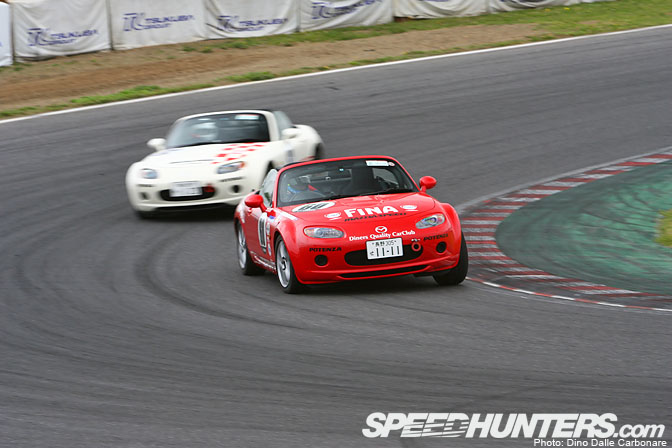 t
The Roadster Party Race was split into three different groups, each with their own 15-lap mini-race, a great spectacle of bumper to bumper racing as all the cars that participate are only allowed very minimal alterations, like wheels and roll cages.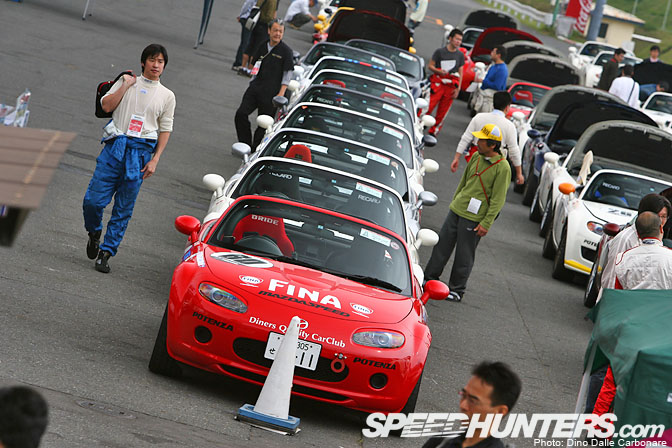 Loved how they were all lined up perfectly in the paddock. That cone is in the way, I know!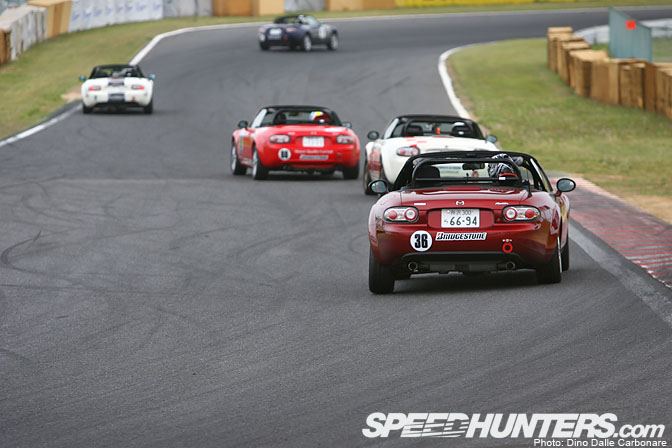 Even if lap times were nothing to write home about I loved watching the close racing, the driver means everything here, not power and modifications.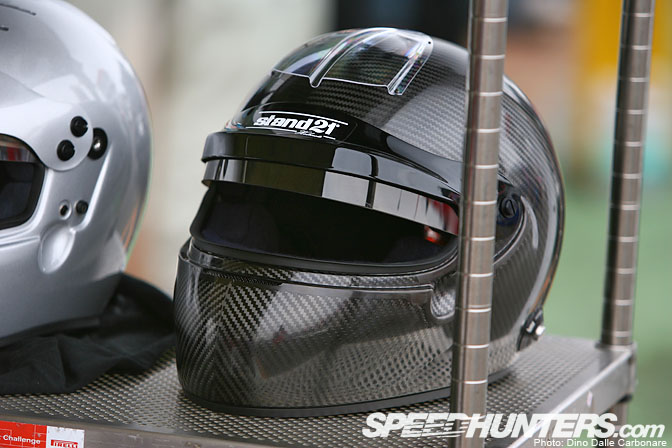 I got chatting to the guys from Stand 21 after spotting this carbon fiber helmet they make. It is actually the cheapest carbon helmet on the market, retailing at just over $2,000.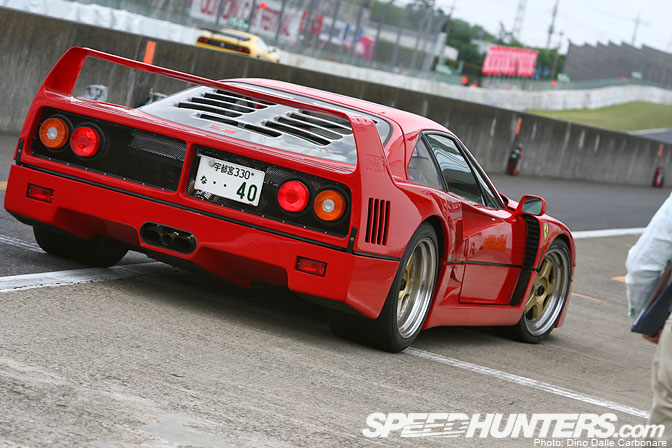 The F40, one of my most favorite Ferrari's ever. This one was fitted some open Koning exhausts, running stainless steel pipes straight from the two turbos and the big external wastegate.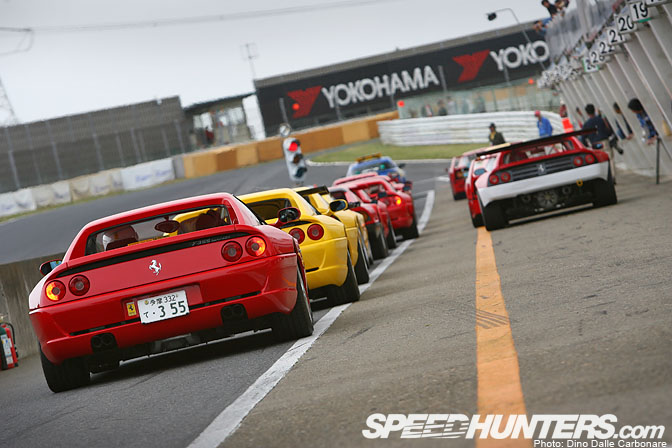 Members of the Ferrari Owners Club went out for some very gentle laps. As the cars were leaving the pits I managed to snap off some pretty quick shots.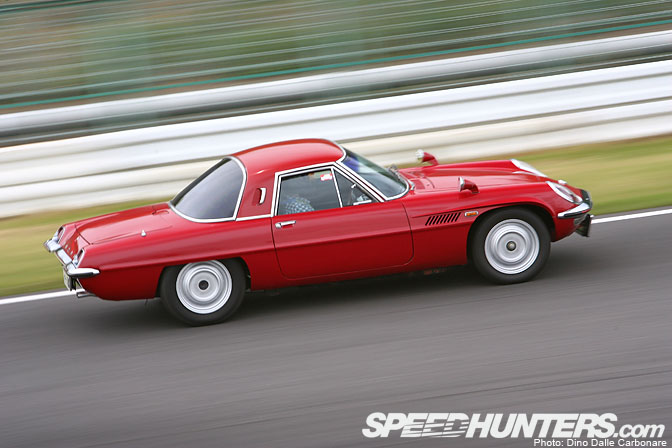 Not often I see Cosmo's so it would be a pity not to show more pictures from their outing on track like this deep red example…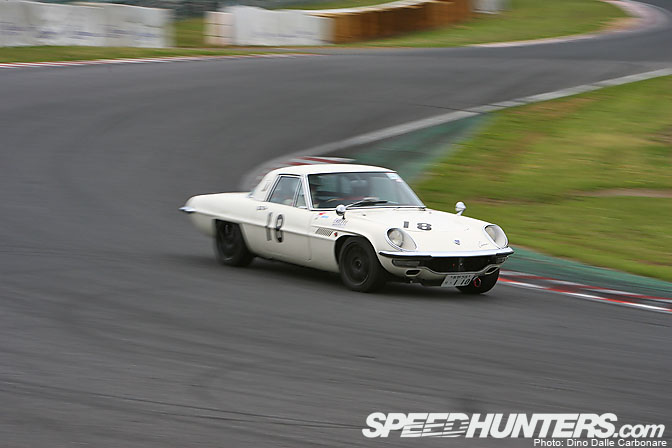 ….and this slightly tuned one with lowered race suspension and black aftermarket wheels shod in Yokohama Neva tires!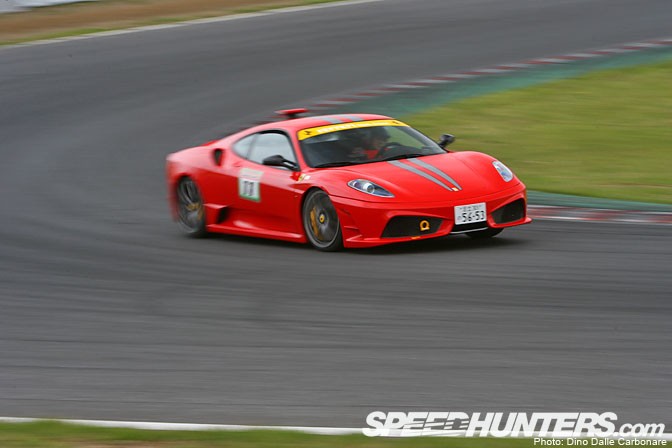 During the Ferrari Cup session the Ferrari Challenge race cars were joined by this brand new F430 Scuderia. It was right on the pace, staying very close to the F355 and F360 race cars. I'm not sure about the functionality of the tiny F1-style camera spoiler…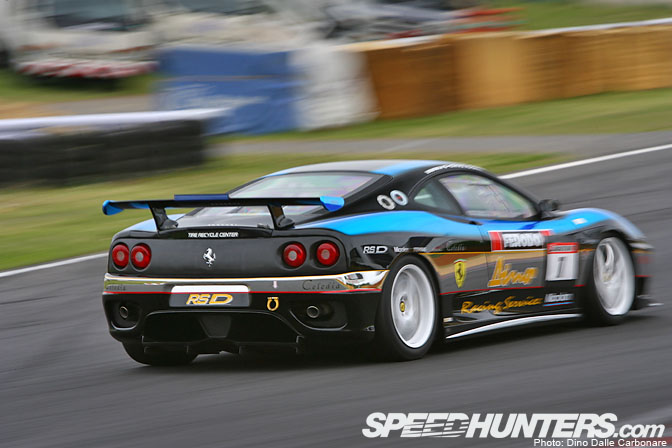 Racing Service Dino is one of the biggest Ferrari second-hand shops around Tokyo and as well as running a race team, they also provide tune up parts and special order cars.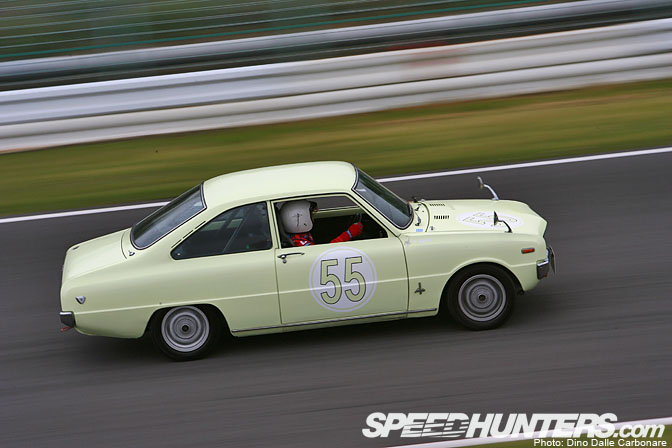 More pictures from Tsukuba coming soon with a look at the other classic cars on display as well as some open wheel racing.
- Dino Dalle Carbonare