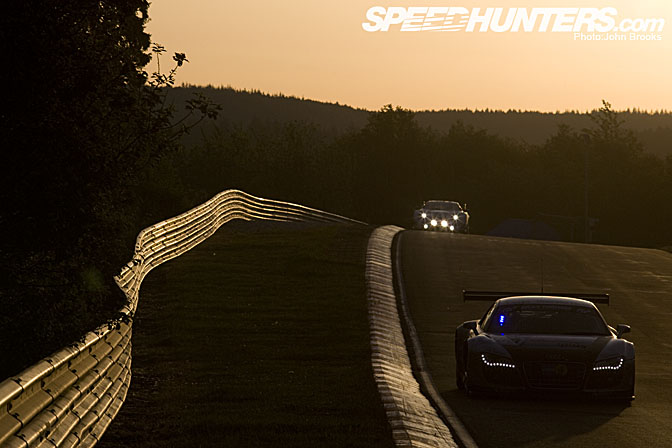 I'm now back home in the UK, after experiencing some pretty tough shooting conditions at the Nurburgring 24Hs.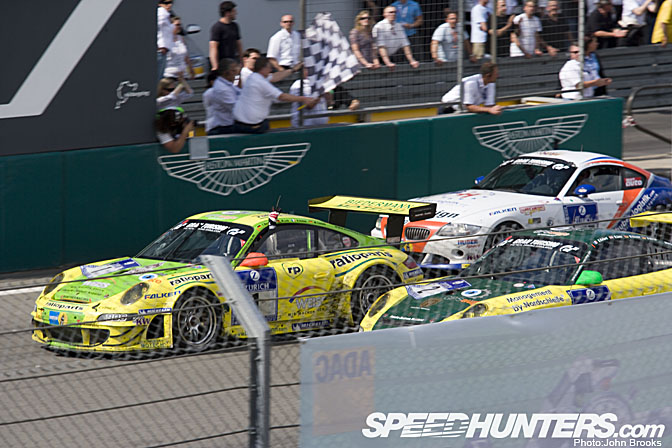 Porsche has done it again! The Manthey 911 GT3 RSR of Timo Bernhard, Marc Lieb, Romain Dumas and Marcel Tiemann just managed to hold off the Audi challenge to complete 155 laps of the 24 Hour circuit, 3,933.5 kilometres or 2,444 miles in old money. The more numerate of you will see that as being an average speed of just over 100 miles per hour. Incroyable!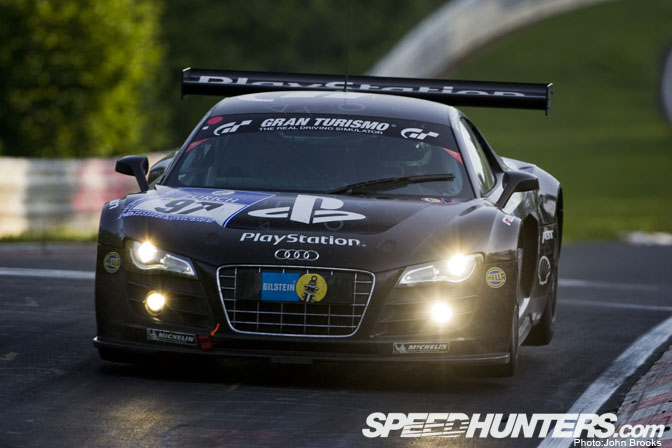 Second place just a lap down on the winners was the Team Abt Sportsline Audi R8 LMS of Christian Abt, Jean-Francois Hemroulle, Pierre Kaffer and Lucas Luhr. They pushed the Porsche all the way but had to settle for a class win (GT3) and a step down on the podium.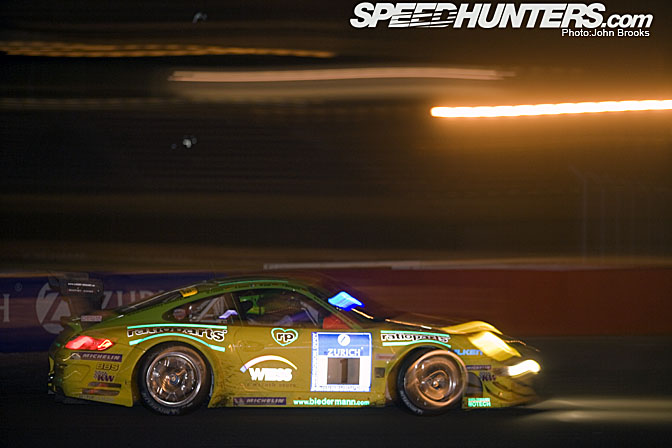 It was a record breaking 5th overall victory for Marcel Tiemann and a 4th win in a row for Manthey and a new record for distance covered. The unusual good weather and lack of full course cautions meant that racing was flat out from start to finish.
It was a great competition. We will be reviewing the race and posting specific pieces on various cars and brands in the next few days.
Watch this space.
-John Brooks