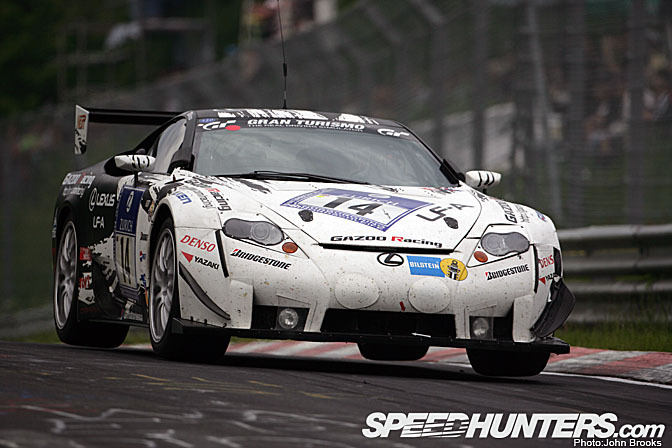 The Porsches and the Audi were quicker but the honour of "Coolest Car" could only head one way at the Nurburgring, the real attention getter was the pair of Lexus LF-A run by Gazoo Racing.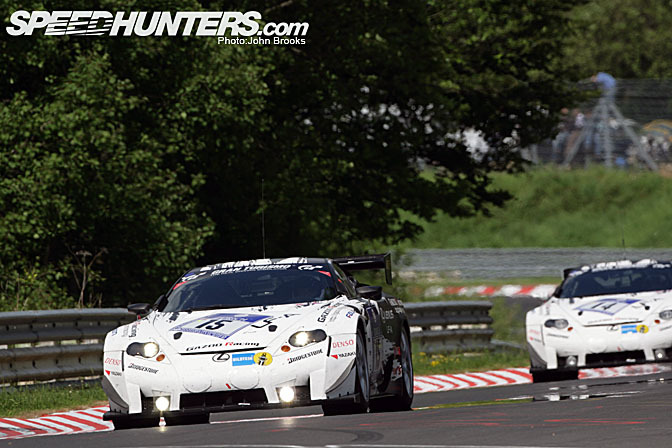 From the unusual and dramatic shape to the scream of the V10 engine they were undoubtedly the stars of the show.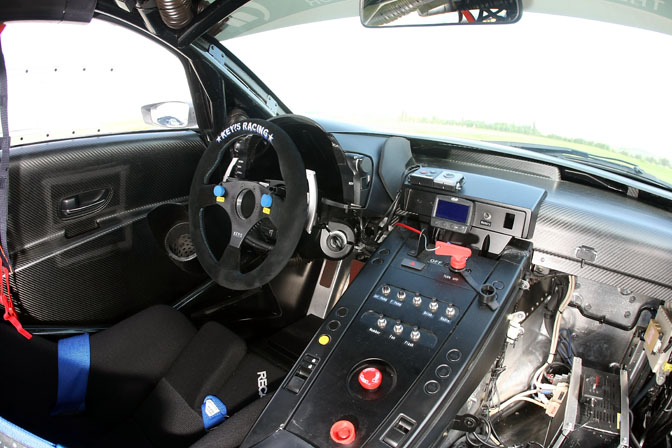 There was also an air of mystery about them, from the secret driver, identified as President elect of the Toyota Motor Corporation to the determination of the mechanics and sundry factotums to keep the likes of me away from the interior of the cars, though to be fair this did abate a bit as the week dragged on.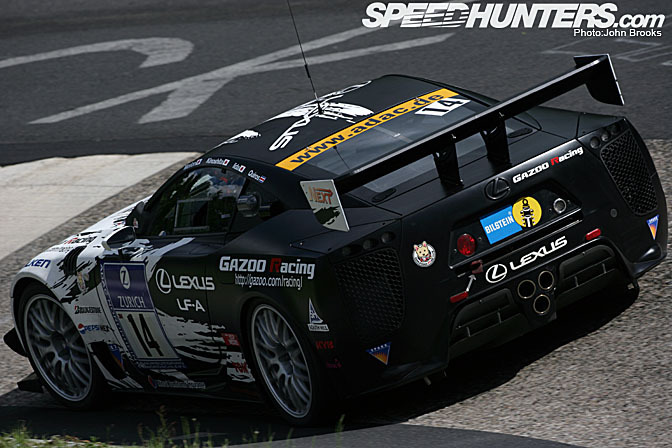 At the final analysis the LF A sportscars finished adrift of the Lexus IS-F also run by the team. The 14 car managed 114 laps or 2,893 kilometres over the 24 hours.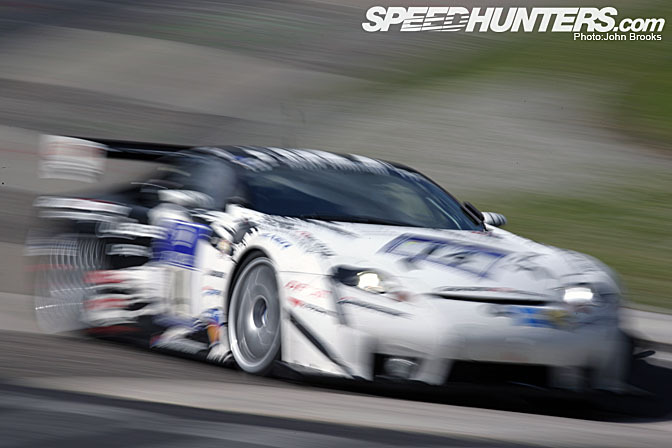 That equates to an average speed of 74.9 miles per hour. The driver line up of "Morizo", Javier Quiros, Takayuki Kinoshita and Akira Iida can feel pretty pleased with this performance.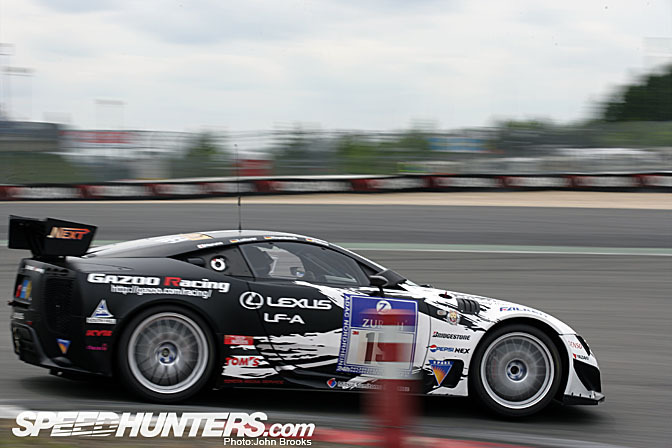 The second car managed 106 laps and was retired after an accident, actually that's what I think happened as the information from the team is hard to come by.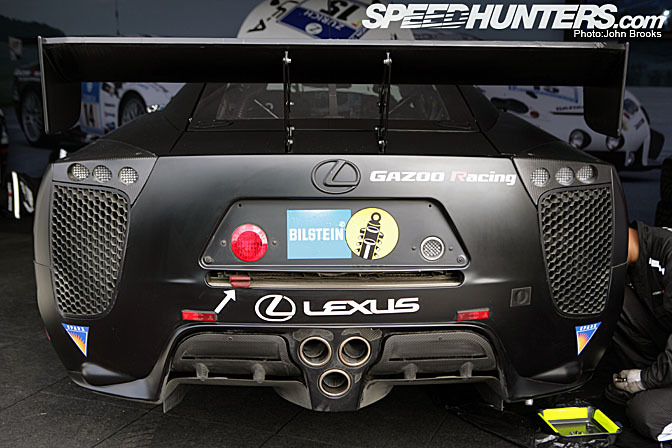 The potential of the car was shown by its fastest lap of 8:50.458, only around 10 to 15  seconds shy of the best Porsches and Audis…..the speed is there.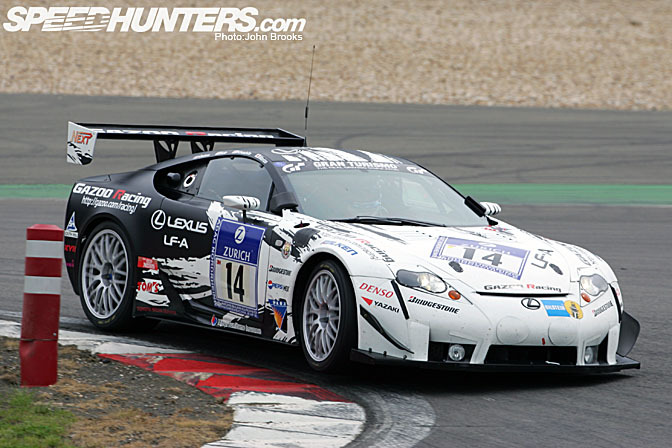 The 14 car's best time was 9:01.417, still very respectable on the combined Nurburgring track.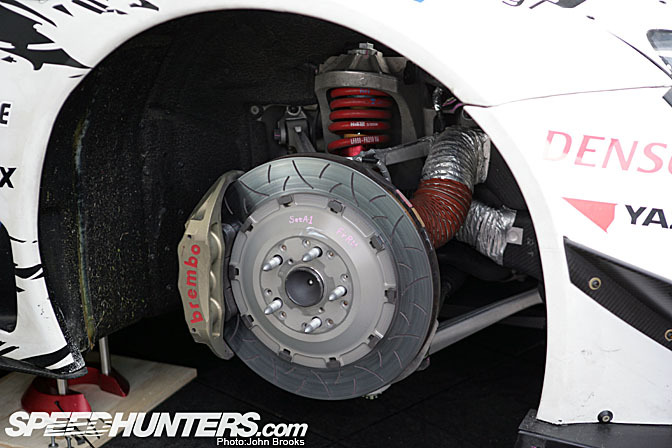 The whole excercise was first and foremast about finishing the race and proving the components, prior to the release of the road car……….hopefully.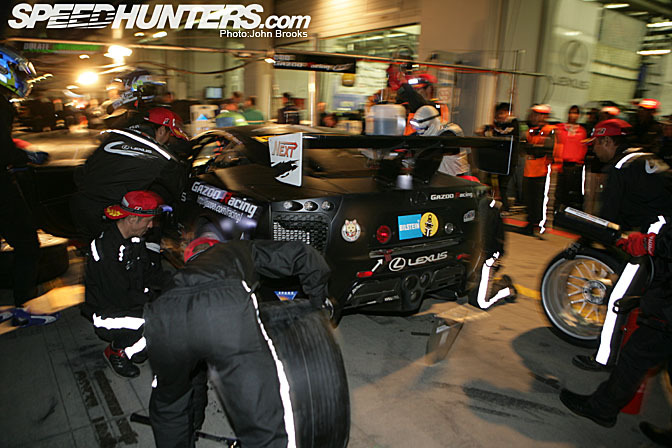 There was also an element of developing the talents of the engineers who crewed the cars, could explain their enthusiasm to prevent rogues like me getting access.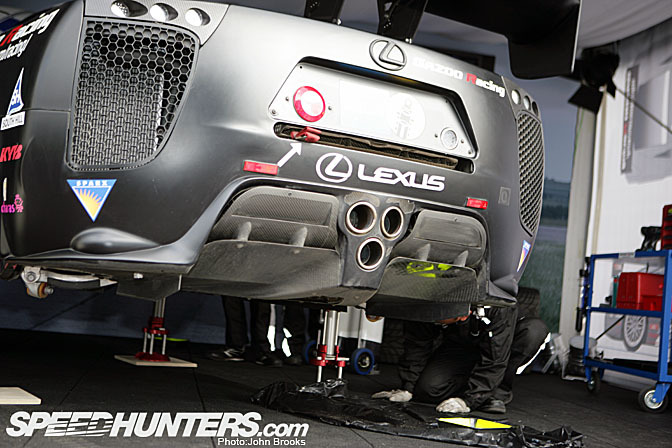 Not that I took any notice………..I am a SpeedHunter after all, I have my responsibilities to the readers.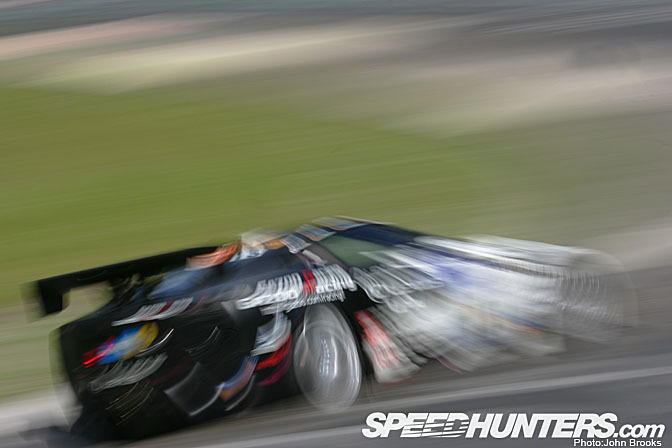 So I just wanted to share some of the images of these very cool cars……………..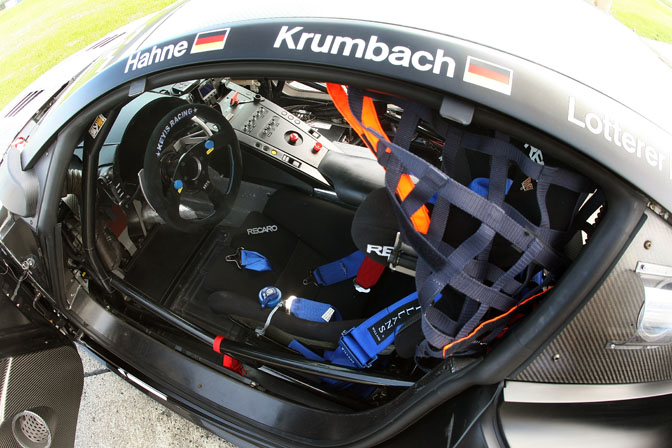 The images of the interior come courtesy of Lexus, so a big thanks for that.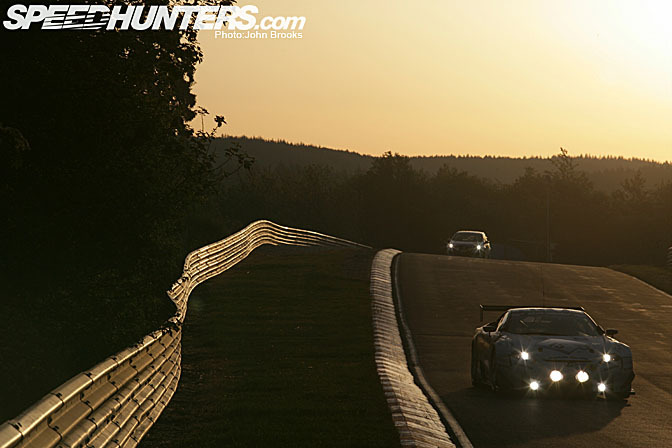 The Lexus at dawn.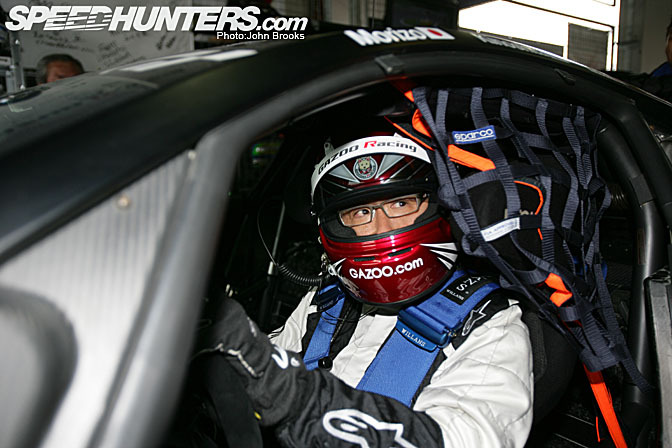 Incognito………….not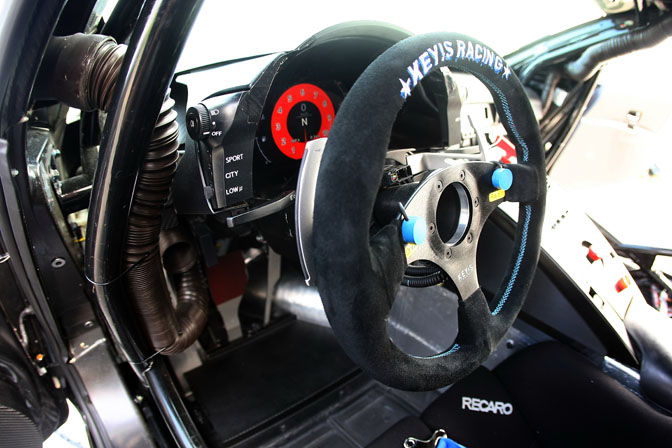 Steering Wheel and big RED rev counter.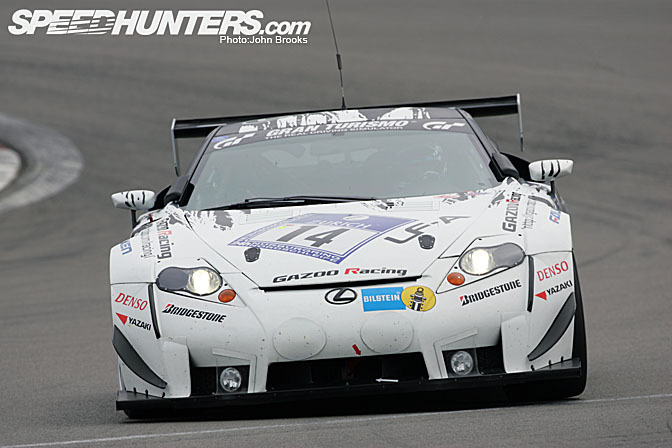 In the Grand Prix section.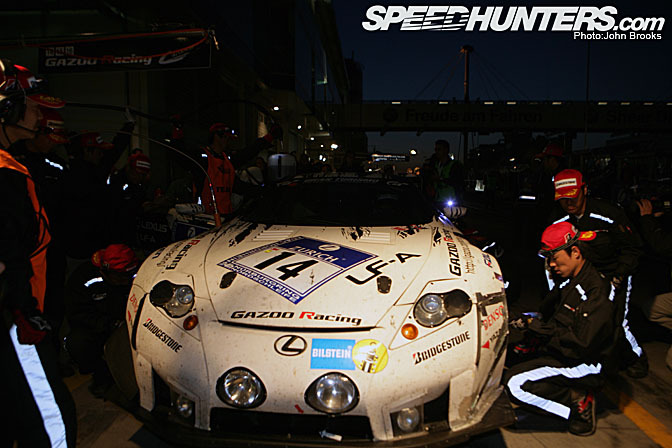 Pit stop at night.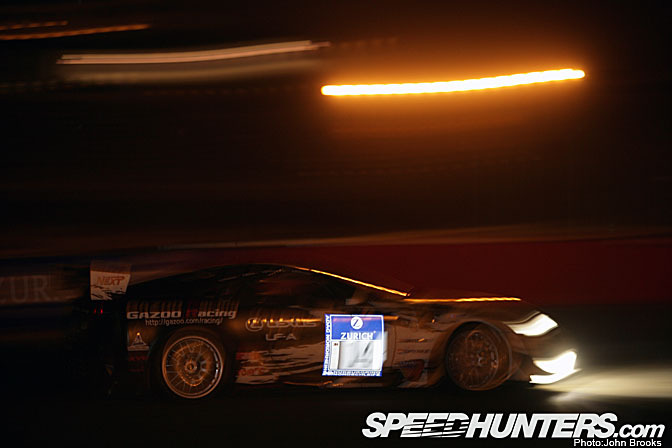 Racing into the night……………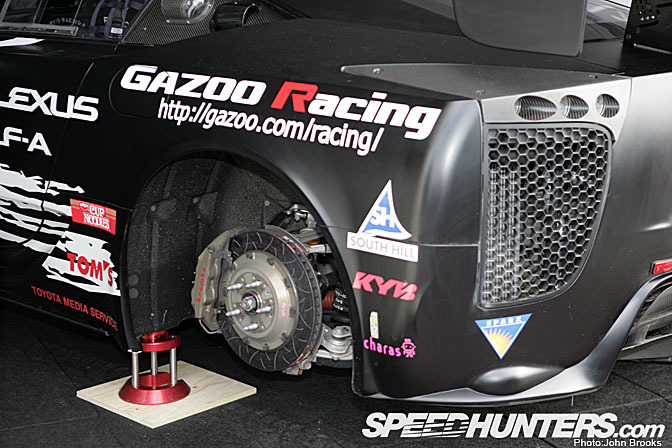 Rear 3/4 view.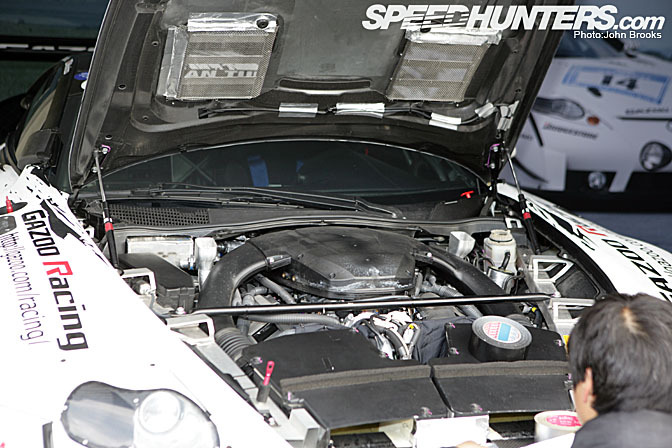 V-10 power.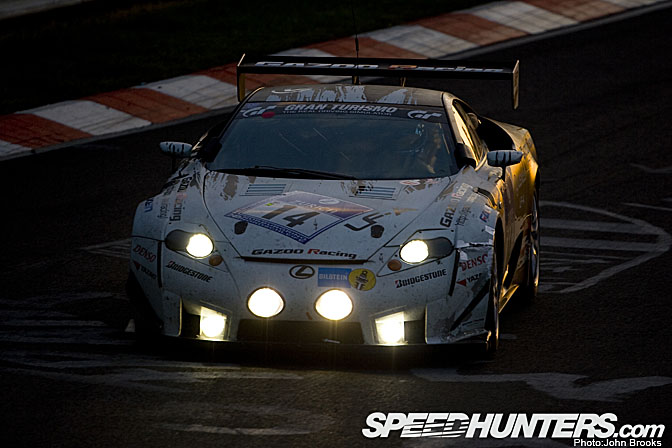 Let's hope we see more of this project and even a GT1 version to take on the Nissan GT-R…………..please!
 -John Brooks