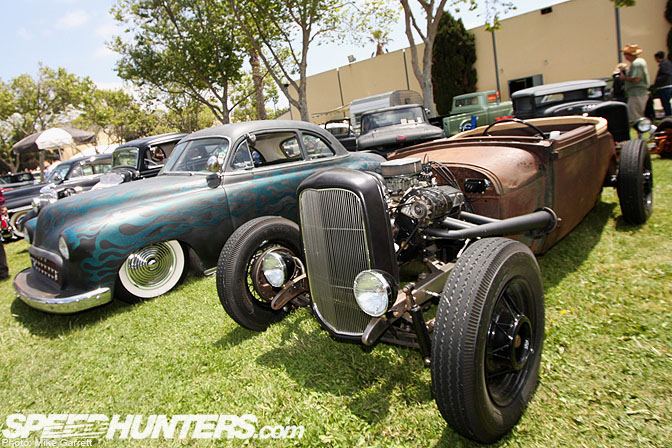 I still have a bit more to post from the 2009 Cruisin' Nationals in Santa Maria, so let's get right to it. Up above we have a windshield-less roadster parked alongside a flamed lead sled – two machines that nicely represent the mixture of cars that packed the Santa Maria fairgrounds last weekend.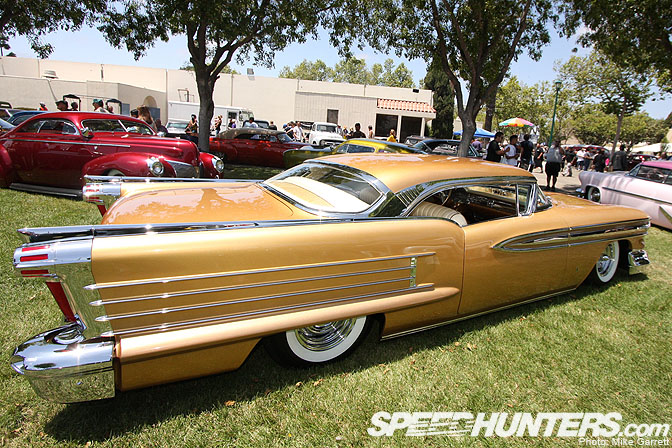 This immaculate '58 Olds Super 88 is known as the "Egyptian". At times I'm disappointed I missed out on the era when glorious cars like this filled the highways of America.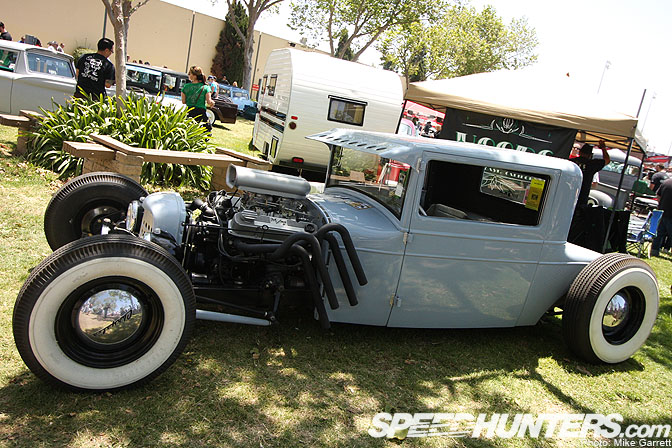 Nice long-wheelbased rod right here. I'm still waiting for the day when someone builds a kick ass drift car that looks like this. It's gotta be possible, right?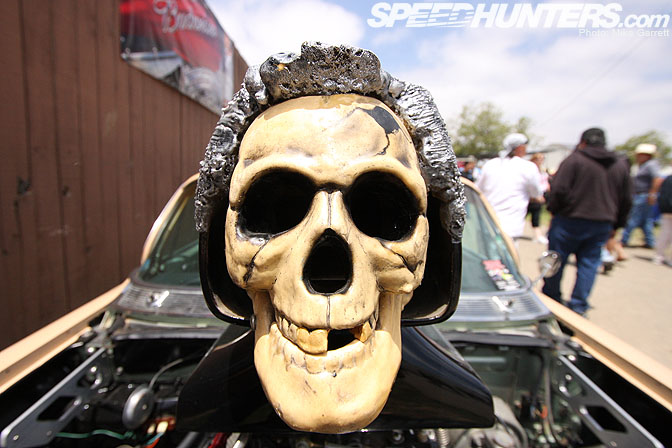 Skulls and skeletons are quite popular among the Santa Maria crowd. This fella' was mounted on the blower intake of an early '60s Caddy Coupe.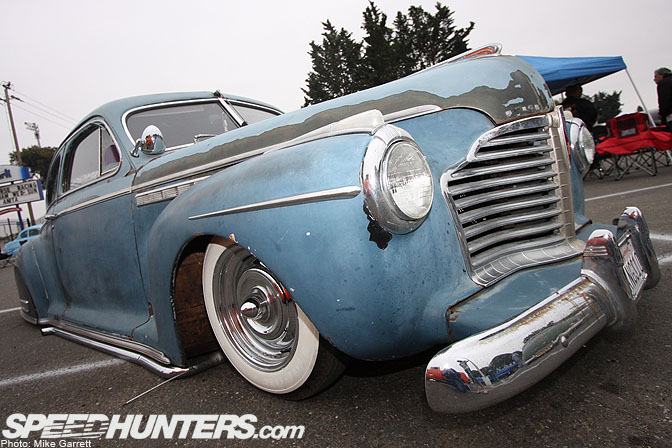 This early '40s Chevy Coupe was riding on the ground, thanks to air ride of course. Again, the mega-slammed ride heights are one of the things that separate original rods and customs from these modern interpretations of them.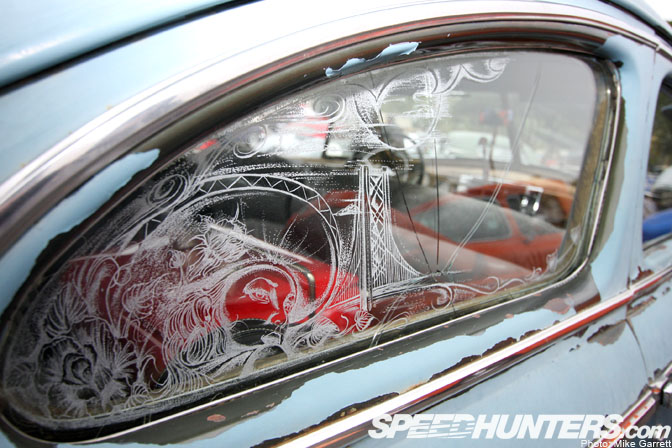 On the same car there was some cool artwork cut/painted into the windows. I've never seen anything like this before.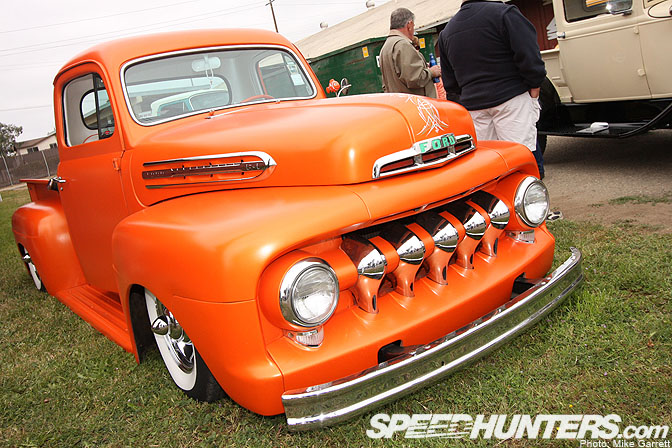 I forgot to show this nicely done Ford F-1 pickup in my trucks post, so here you go.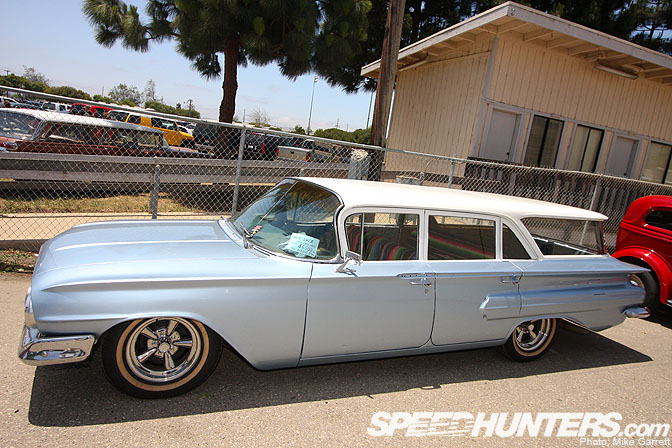 This '60 Chevy Wagon was on sale for the reasonable price of $6500. I will own a classic wagon someday….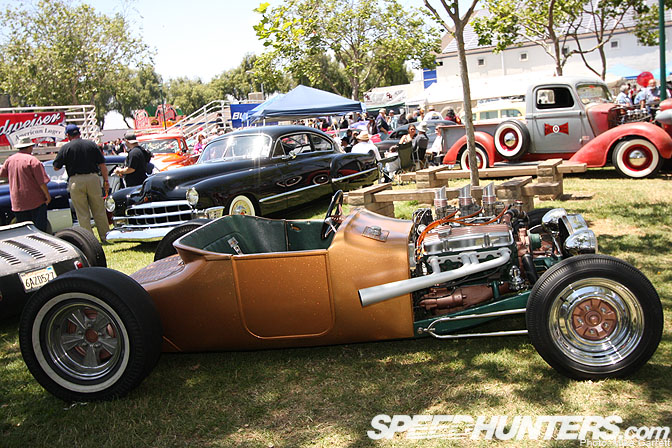 This Roadster had a cool bare bones look to it. No windshield, no problem.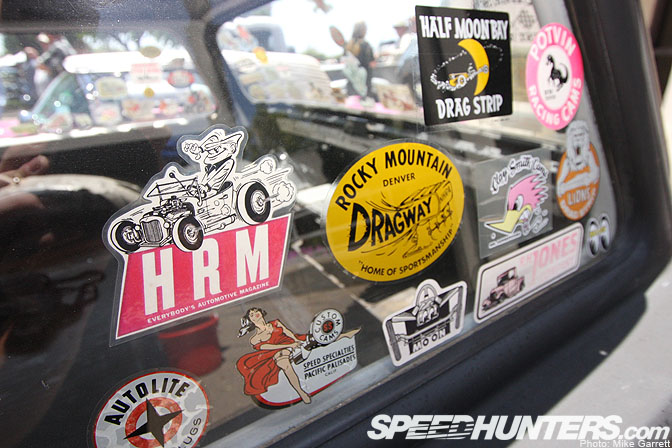 I was entertained by the collection of vintage stickers plastered all over the windows of this station wagon.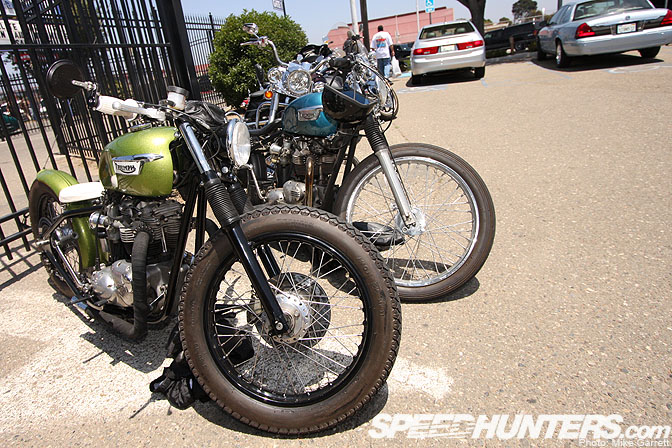 I know we don't cover bikes here, but I thought these custom Triumphs in the parking lot were pretty sweet.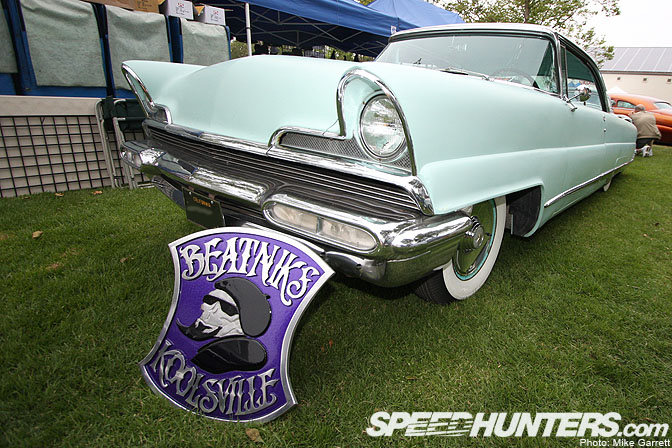 This '56 Lincoln from the Beatniks Koolsville car club oozes gangster '50s style. You can probably spot hints of the famous Lincoln Futura concept car, upon which the original Batmobile was based.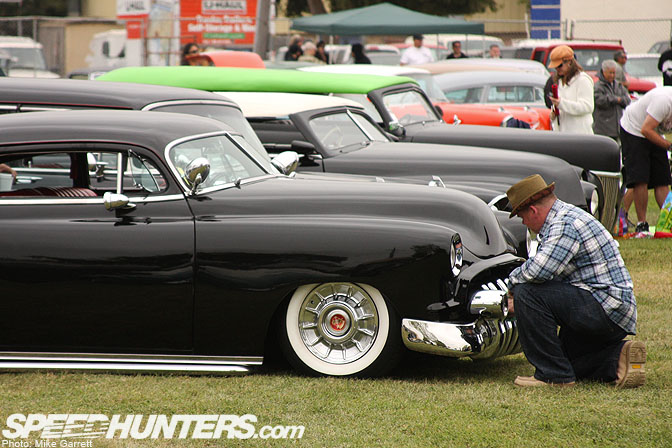 Show 'n shine…literally.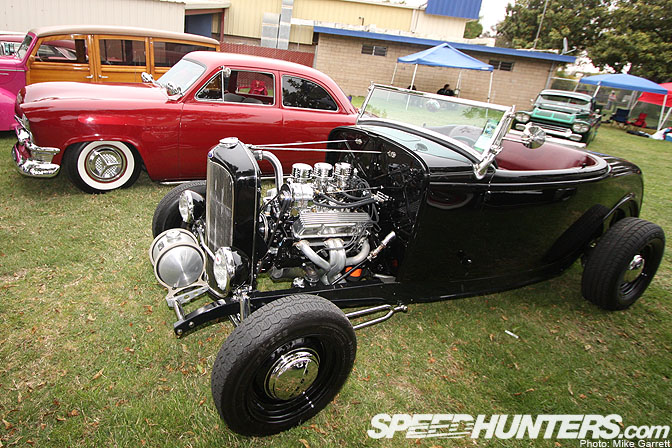 It's pretty much a crime to have a traditional rod like this with less than three carbs on top of the mill.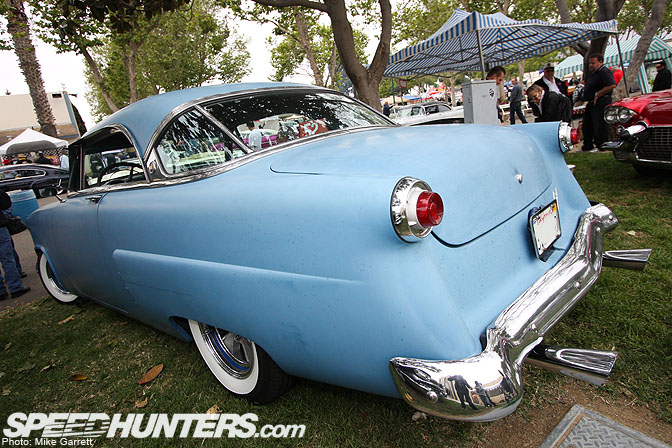 I totally dig the tailpipes on this '54 (or '53?) Ford hardtop. I'm pretty good at identifying post '57 cars, but I need to dig up a copy of the "car spotters guide" to brush up on my earlier models.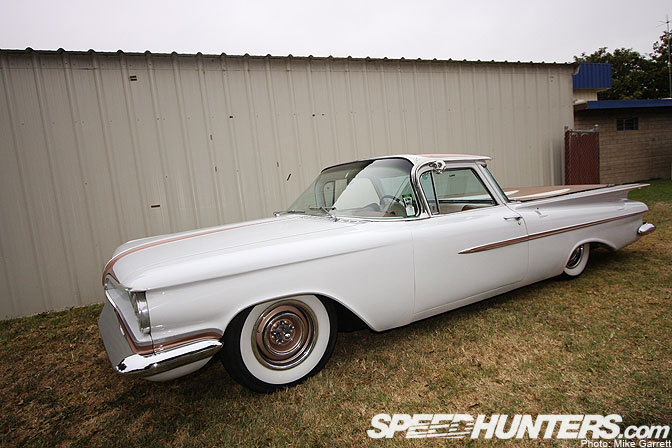 This El Camino was as clean as it gets. The Pontiac style front grill conversion was a nice touch as well.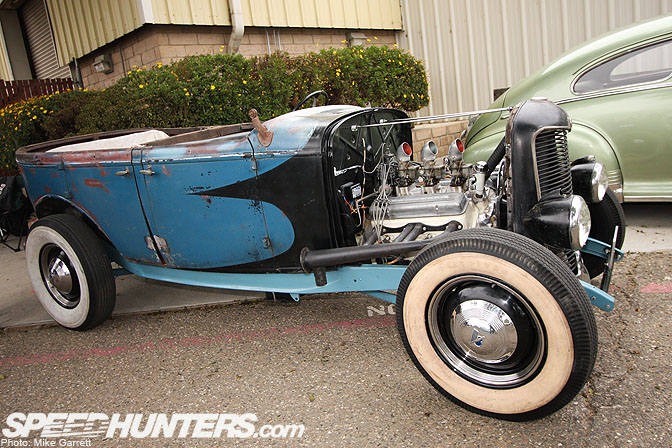 And people call cars like Miatas uncomfortable. My Roasdster is like a limousine compared to this sedan that's been hacked into a convertible. Is there a particular name for this style?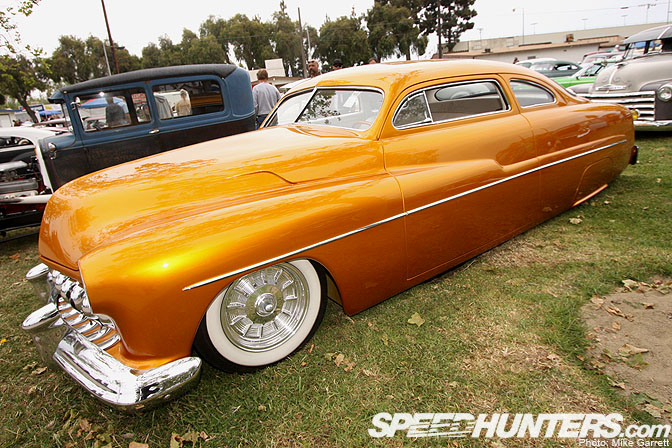 Finally, a properly chopped and dropped Merc, AKA the quintessential lead sled.
So are you guys having as much fun looking at these photos as I did shooting them? If so, I can probably find some more to post.
-Mike Garrett