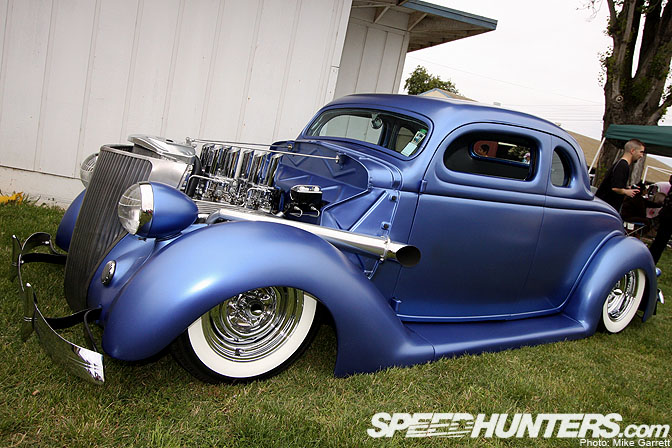 Alright, here's some more photos from last weekend's Cruisin' Nationals in Santa Maria. I've been finding it hard to choose which pictures I want to post here, because there was frankly too much cool stuff at this event. Typically, I'll have a pretty good idea of what I want to post as I'm walking around an event, but the Cruisin' Nationals was full of hundreds of vehicles and nearly every one of them was worthy of the spotlight.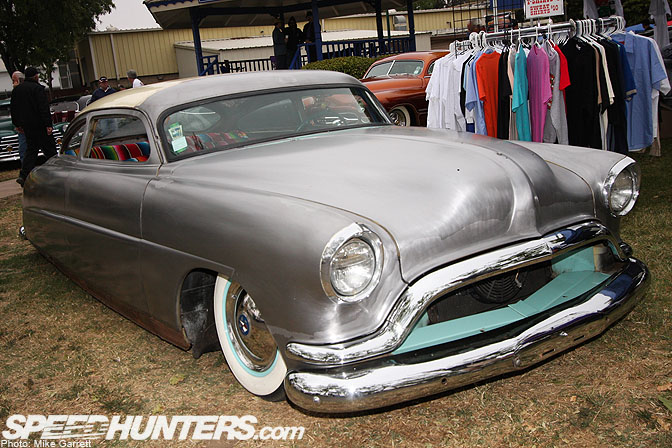 Having trouble deciding what color you want to paint your car? You can always go with the timeless bare metal look, as seen on this slead.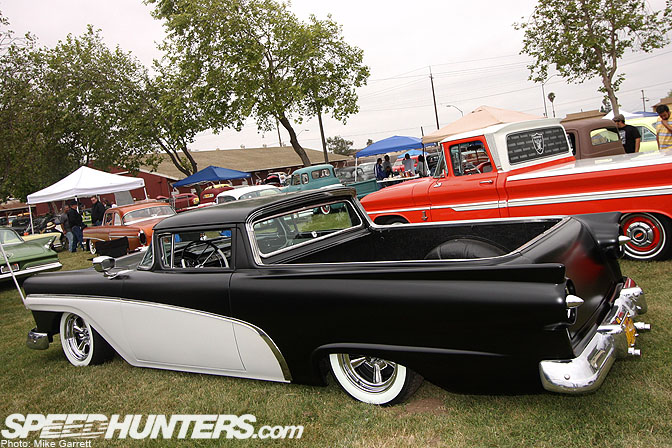 You don't see late '50s Ford Rancheros too often. This one was overflowing with that early '60s Kustom style and like a lot of the cars in this scene, it was sporting a semi-gloss satin finish.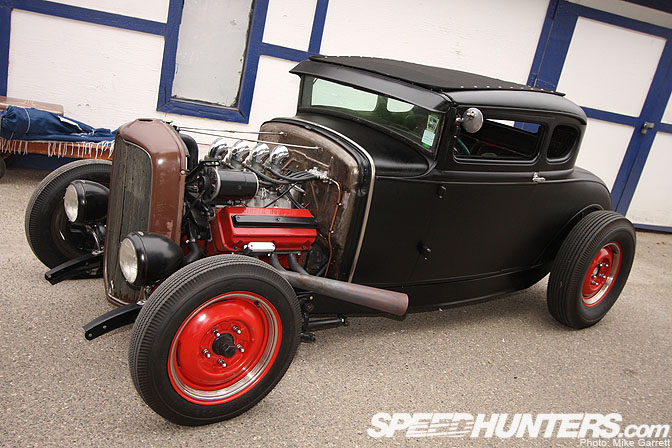 A lot of people scoff at cross-manufacturer engine swaps these days, but hot rodders have been doing these mismatched engine swaps from the start. This traditional looking five-window coupe is powered by a mid '50s Dodge Hemi with distinct "Red Ram" valve covers.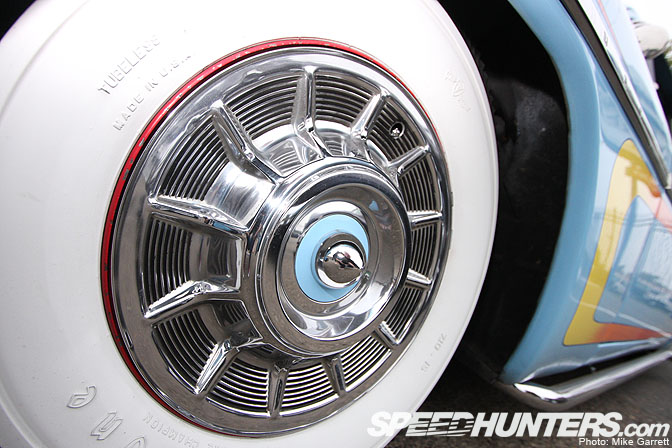 I'm not sure if there's another event on earth where you'll find more sets of wide whites…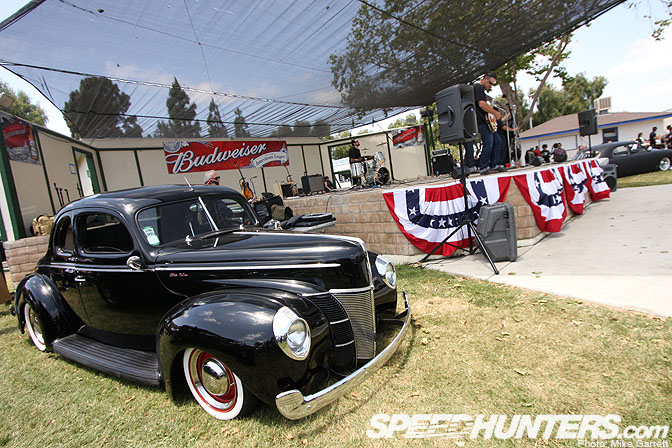 Throughout the day several rockabilly bands performed on a stage, providing a fantastic soundtrack for taking in these classic machines. It's quite a different vibe than the B-boys and turntables you find at "import" events.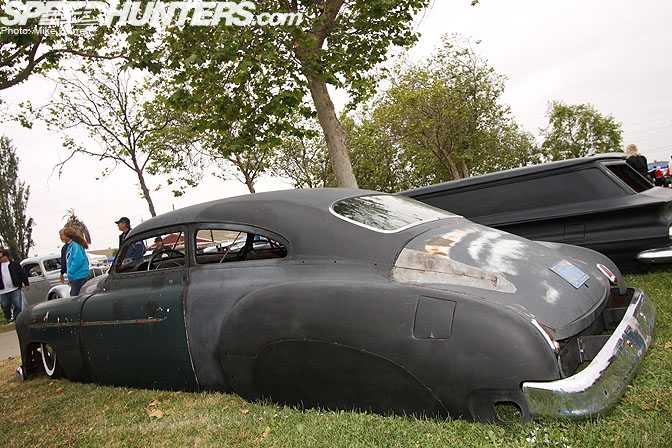 The Cruisin' Nationals are the place to be if you like slammed cars. No doubt the original hot rodders and custom builders of the '40s and '50s would have killed for today's air ride setups…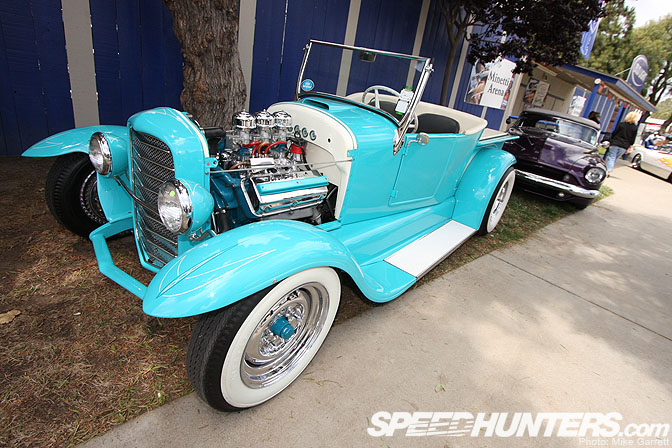 This roadster pickup had a nice '50s era show car look to it. It's amazing how much cars with glossy paint jobs stand out when there's so many primered and rusted cars surrounding them.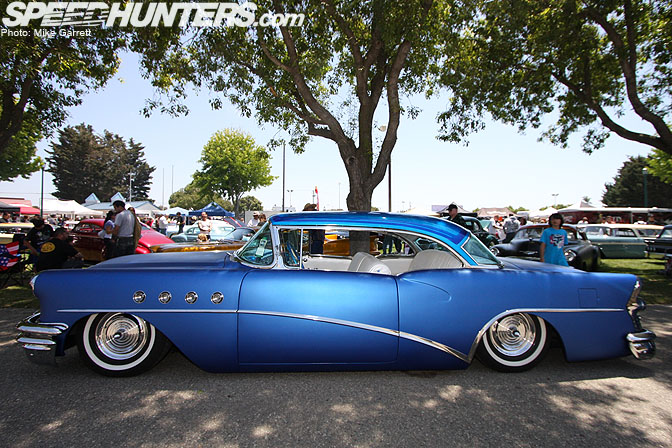 When I went to car shows with my dad as a little kid, I always remember that cars like Buicks were a bit under appreciated compared to the more mainstream Chevys and Fords. Fortunately it now appears that Buicks are a platform of choice among today's builders, whether it's mid-50's example like this coupe…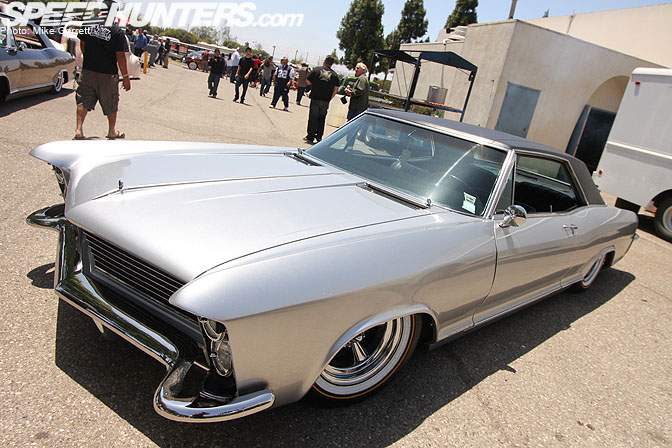 …or the always popular Rivieras. Long live the Buicks!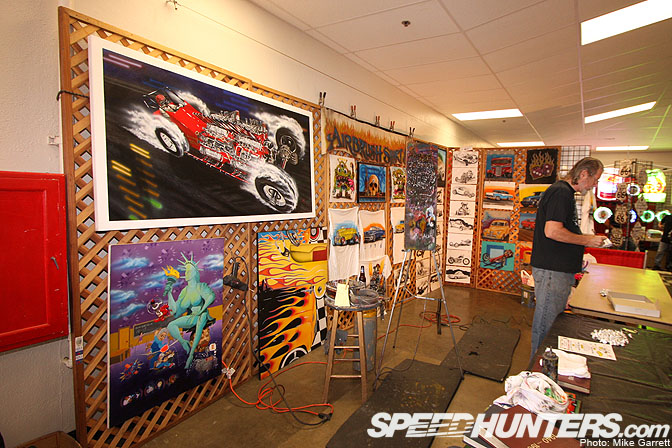 A number of artists came out to Santa Maria to sell and promote their work. I'm gonna have to hit up some of these guys up when I move into my new apartment…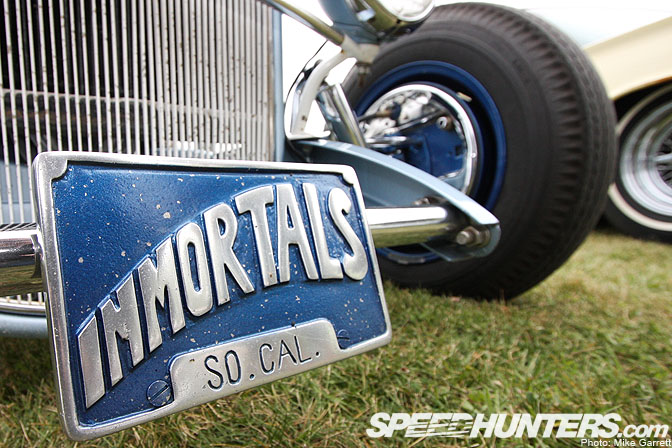 One of my favorite parts of these shows are the car club artifacts. I suppose these are the classic American versions of the drift team stickers you see in Japan.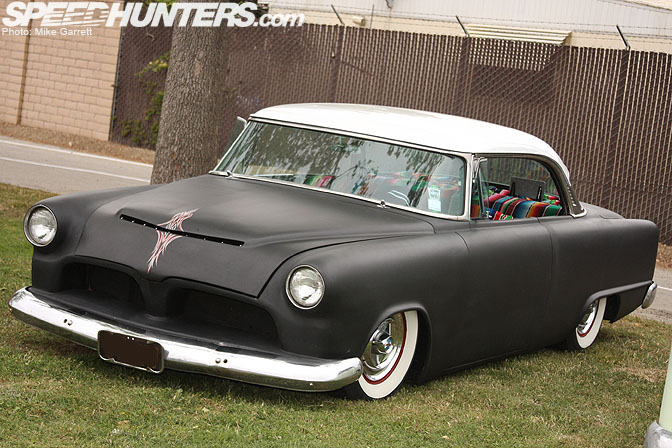 This flat black Dodge hardtop had a cool, simple style to it. I like how you see a lot of these non-mainstream models instead of just the popular tri-five Chevys and street rods you see at normal classic car events.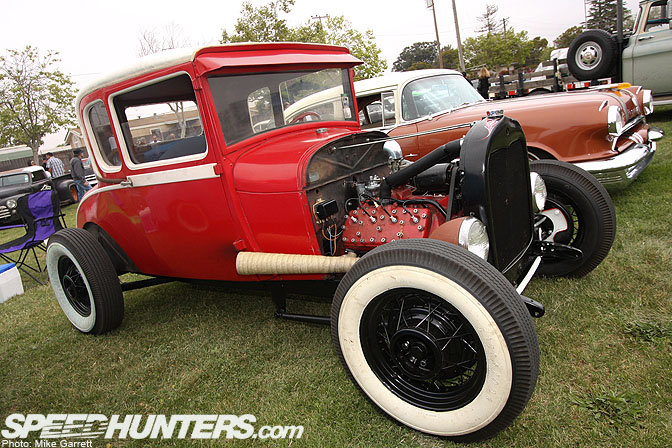 This unchopped flathead-powered Ford is pure homebuilt postwar hot rod. So cool.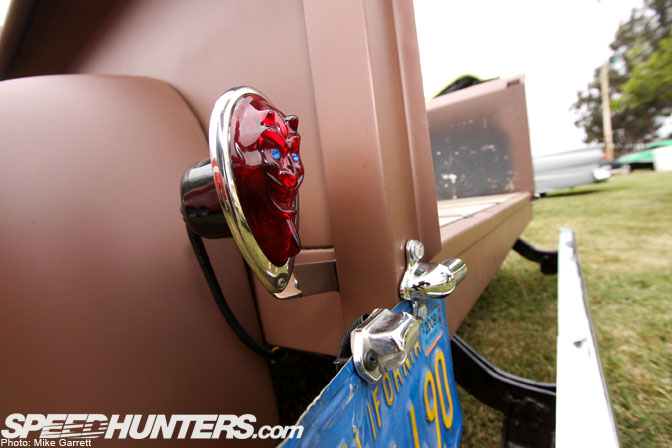 Sometimes you have to take a really close look to see the custom touches on these cars – for example the demon face taillights on this Ford pickup.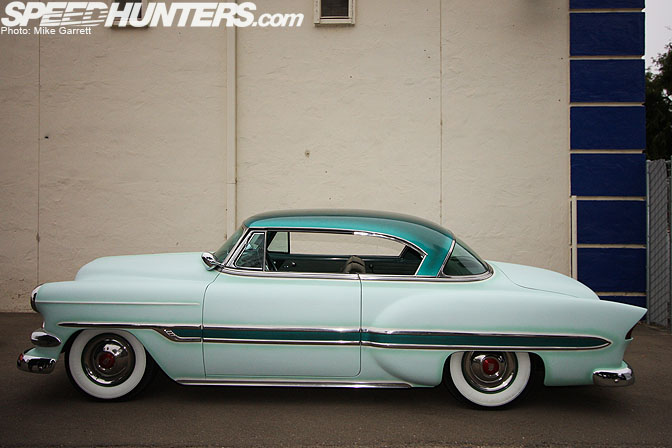 This Chevy Bel Air hardtop is an absolute thing of beauty. Check the custom rear fins and side trim.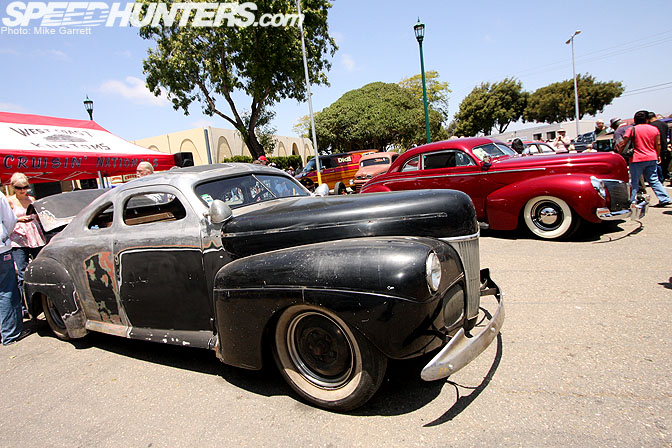 Is this a "before and after" picture?
Nope.
The Cruisin' Nationals are full of people who value originality and craftsmanship over the cookie-cutter show cars you see elsewhere – even if they end up looking like the "before" photos of a restoration project…
More on the way!
-Mike Garrett