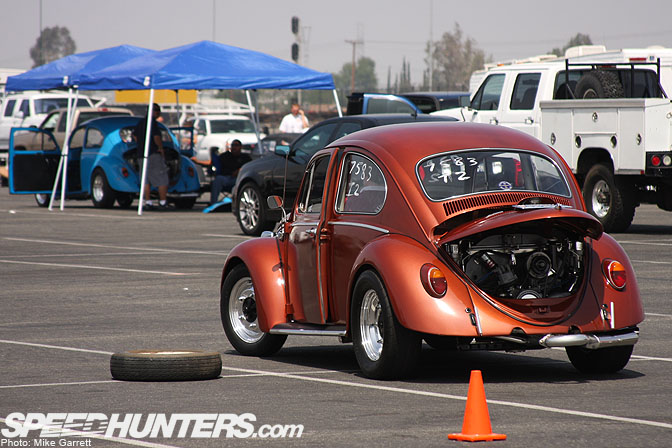 Now for some more the Volkswagen mecca that is Bug-In.
After reading some of the comments on yesterday's Bug-In post, it's clear to me that aircooled VW's really are "The People's Car" – even in the sense of customization and tuning. I'd say almost half of all car enthusiasts I've known have either owned an aircooled VW at some point or  had close friends or family with them. As I walked through AutoClub Speedway's massive parking lot before heading home, I noticed the variety of cars in the parking lot. There were fixed up Japanese imports, late model Euro cars, muscle cars, hot rods and everything else.
Are vintage VW's the cars that bring the world together?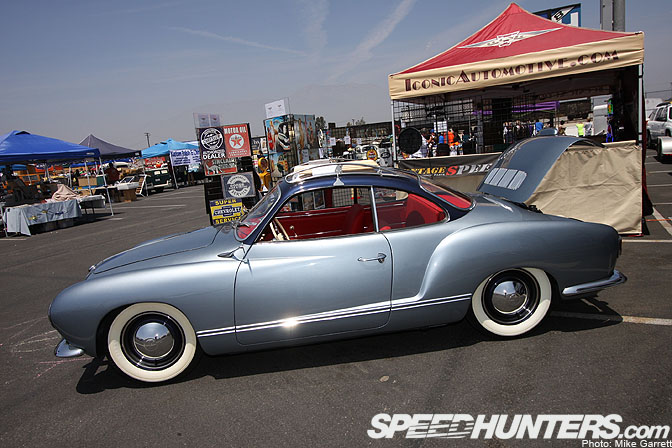 This beautifully restored Karmann Ghia was on display in the vendor area sporting a gorgeous tri-color combo. When you see a car like this, it's not hard to understand why Ghias have been selling for so much recently…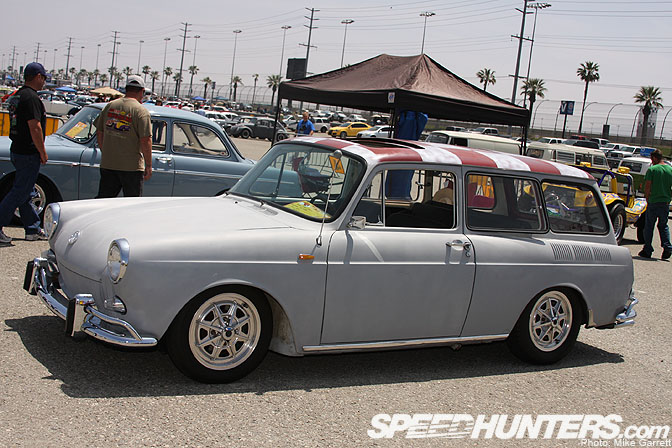 Another one for the Type III lovers – a primered Squareback sitting on Porsche 914 style alloys.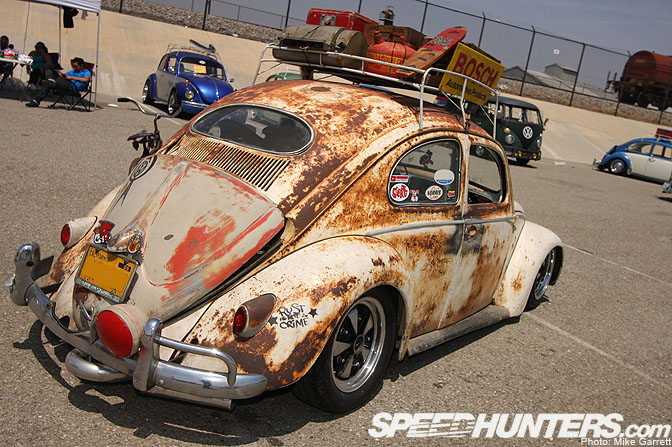 This oval window Bug is ridiculous (in a good way). The rust-covered exterior is just the beginning as the rat treatment has been extended throughout the car. I'll have some more on this wild machine later.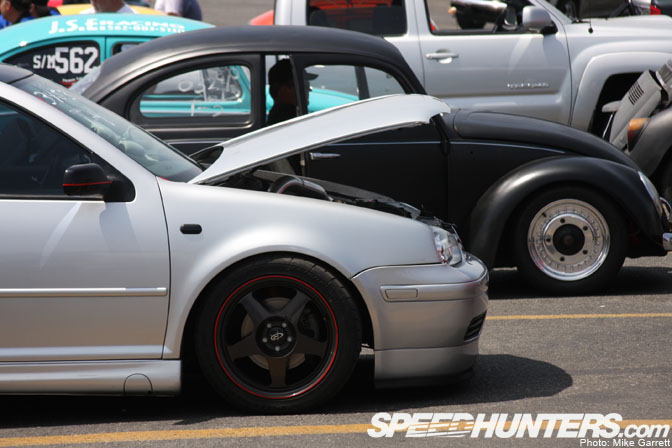 There were a handful of waterpumpers at the event, but they were heavily outnumbered by the vintage cars. I'm beginning to think one has to go outside of California to find the heart of the US watercooled scene?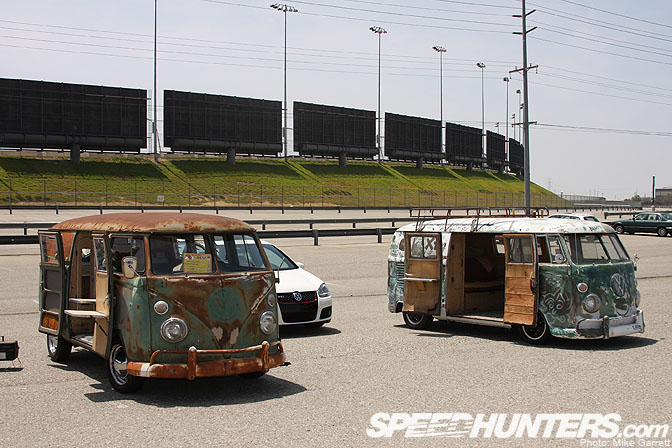 Woodstock comes to SoCal…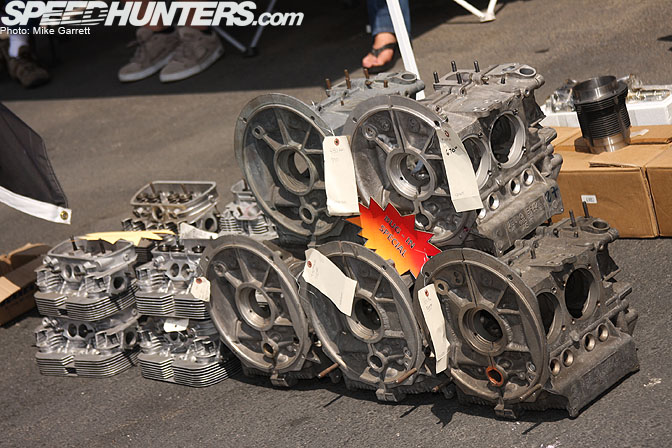 All your project car needs could be found in the vendor section and swap meet. Who knows how many complete cars could have been built with just the parts being sold at Bug-In.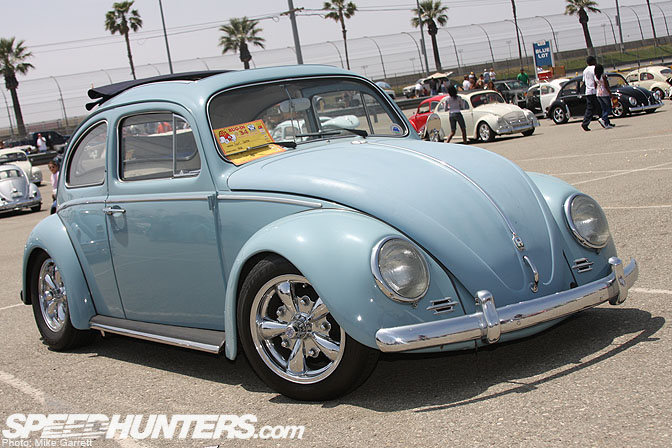 This no frills ragtop has a timeless look to it sitting on polished EMPI five spokes.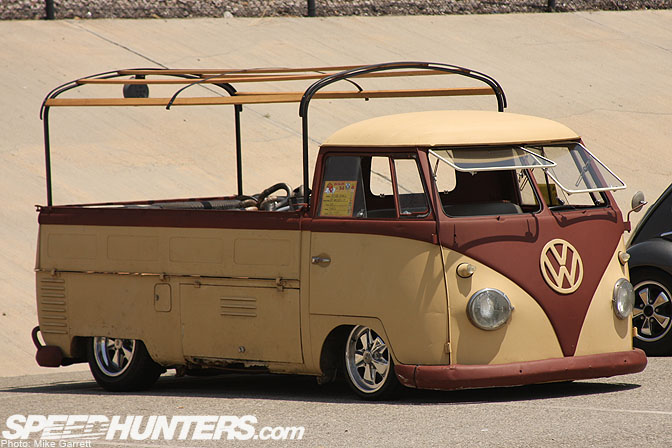 I enjoyed seeing this slammed single cab Type II pickup complete with safari windows up front.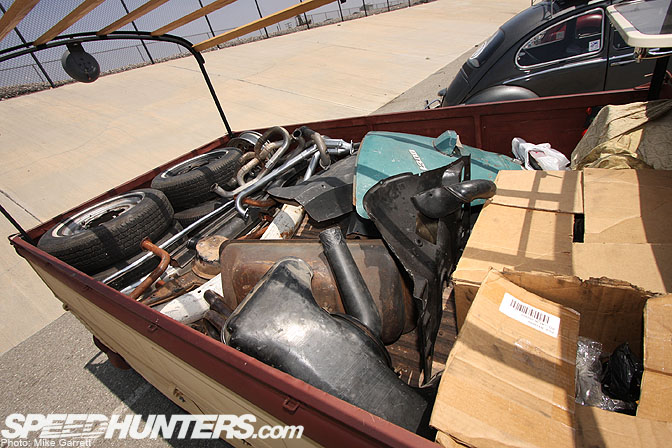 The bed was being put to good use chocked full of old VW parts.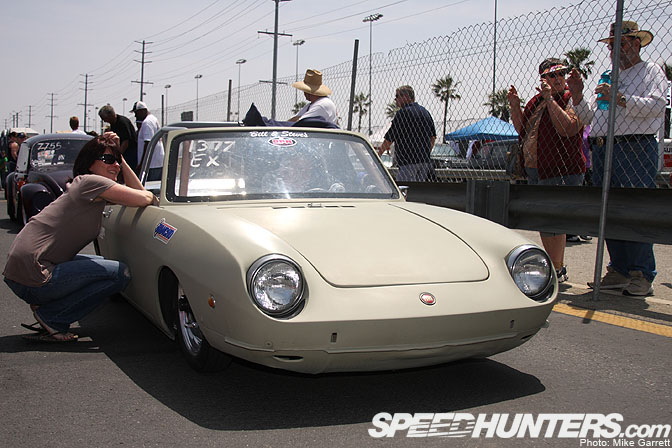 One of the most unique cars in the staging lanes was this Fiat 850 Spider drag car, VW-powered of course.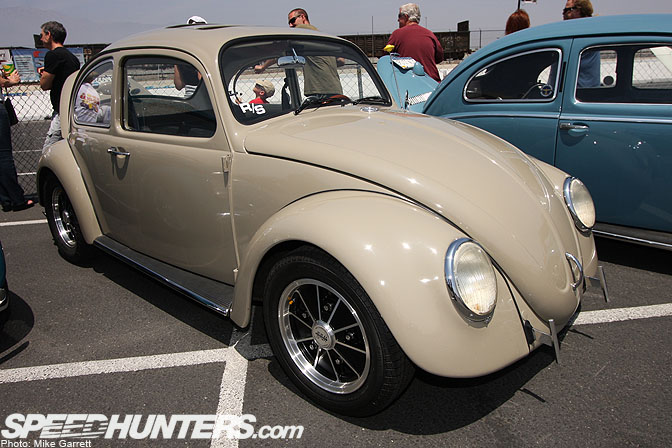 Another traditional Cal-Looker from the DKP car club. If someone ever made a museum dedicated to global car customization, a car like this should certainly be part of it.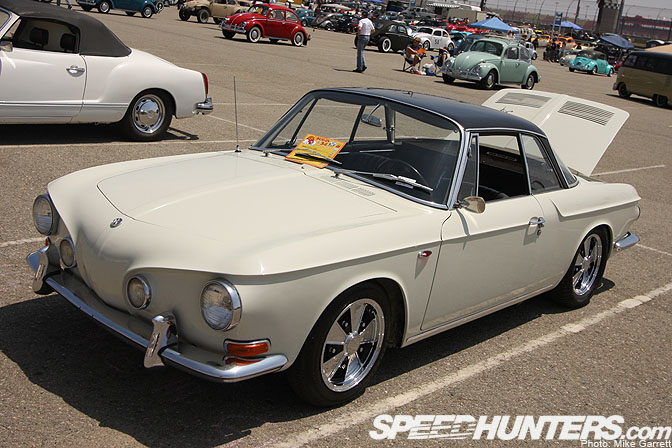 A very rare Type 34 Karmann Ghia. At one time this stylish looking coupe was Volkswagen's most expensive car.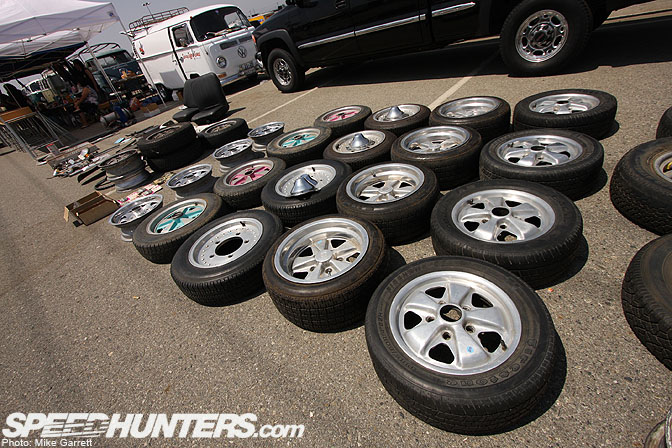 Like most automotive subcultures, the aricooled VW scene has it's own unique selection of custom and historic wheels. Examples of nearly all of them could be found in the swap meet area.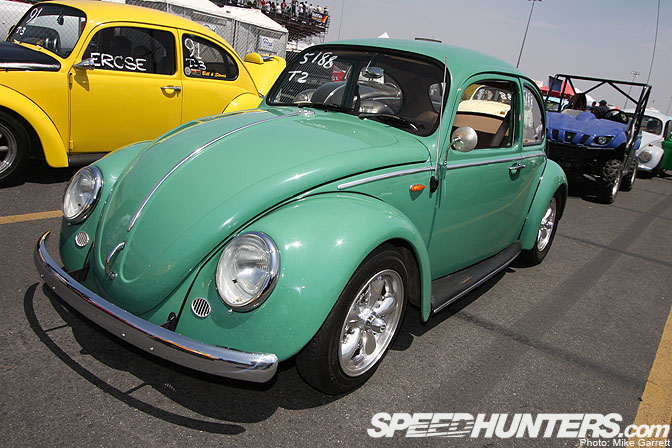 One of my favorite cars at the event was this show-quality green Bug taking part in the drags.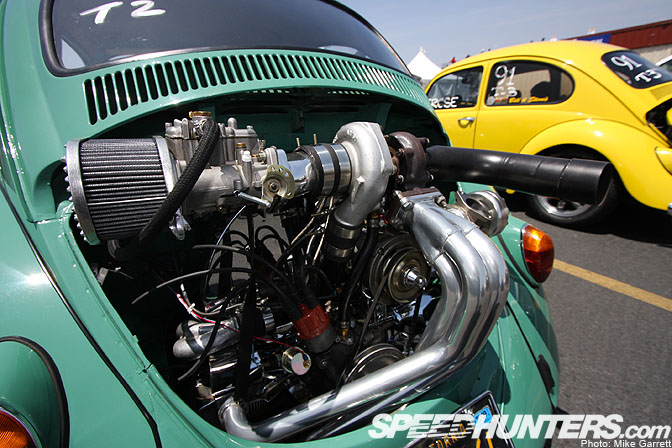 It was packing this fully-built turbo motor in the rear. Party in the front, business in the back?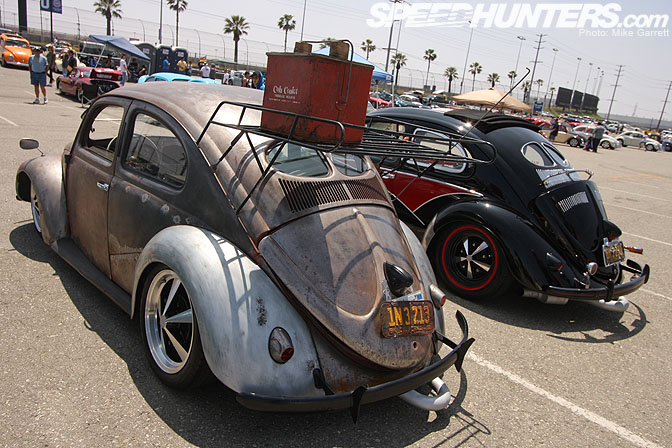 A pair of customized spilt window bugs sporting two vastly different paintjobs (or lack thereof). The fender-mounted mirrors on the bare metal car reminded me of vintage Japanese cars.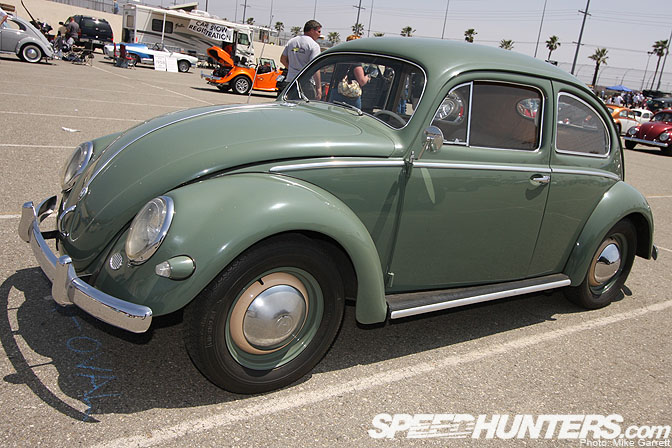 With all the different styles of customized Beetles around, it's sometimes nice to see original restored cars like this olive green oval window.
More from Bug-In 34 tomorrow.
-Mike Garrett