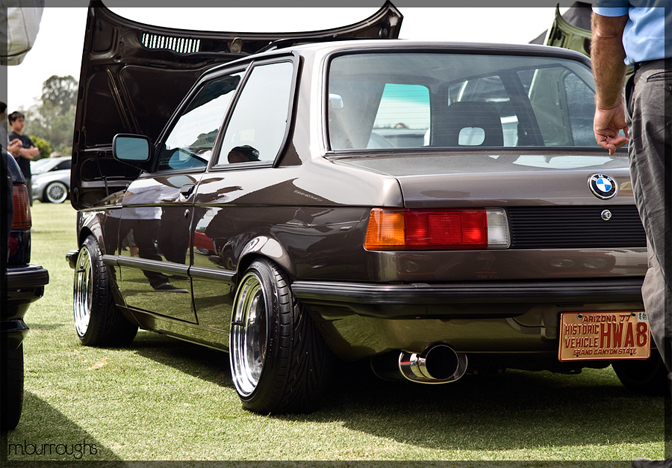 While we at Speedhunters were busy preparing for the VAG month the event called Bimmerfest took place in Santa Barbara on the 2nd of may. Thanks to Mike Burroughs we can enjoy some of the photo's he took during this event. I am told that this is one of the biggest gathering in the USA for BMW enthusiast and judging by the pictures the level of cars is pretty high.
The car in the opening shot looks to me like a E21 3 series. I love the color and the stance with the wheels color coded in the chassis color.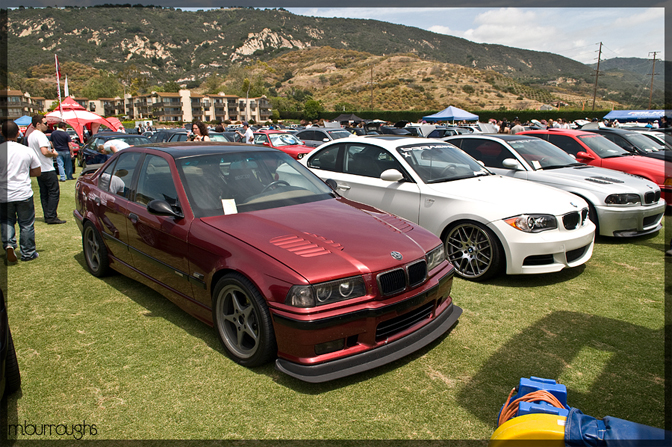 This e36 3 series is rocking a serious splitter and angel eyes headlights. Next to it we have an E82 1 series, it is funny to see how much cars have grown in the years. The same goes for the VW Polo it is almost the same size as the original Golf nowadays.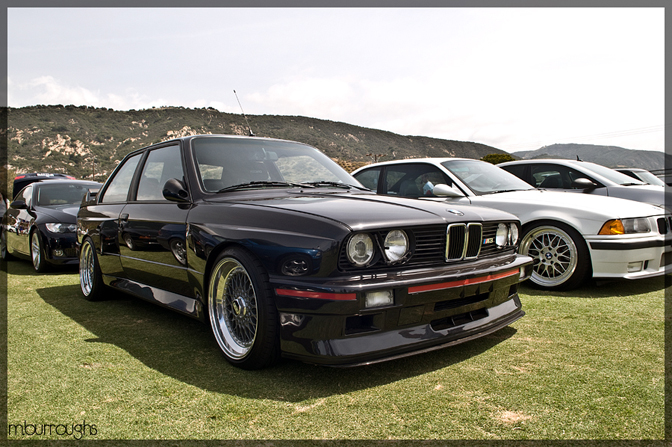 If this doesn't make your heart pump faster I don't know what will. This E30 M3 has looks to kill and the power to back it up. This is a true icon, I love it. the owner has even complemented the looks with a set of BBS wheels.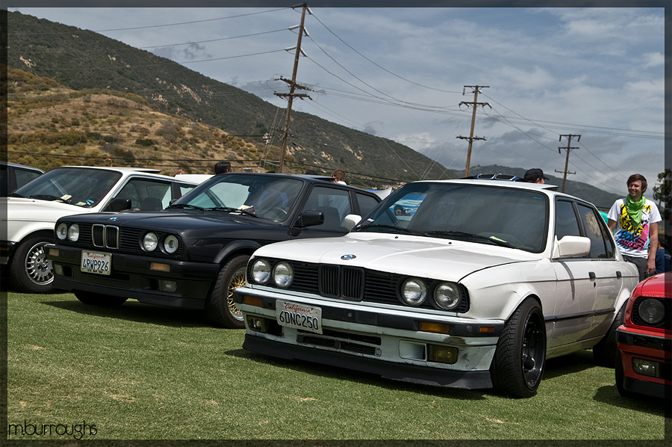 From a show stopper to a daily driver, this is the kind of car I would like to drive. A friend of mine is almost selling his E30 to me, so I'm keeping my fingers crossed and hope I will be rocking a similar car like this in the not too distant future.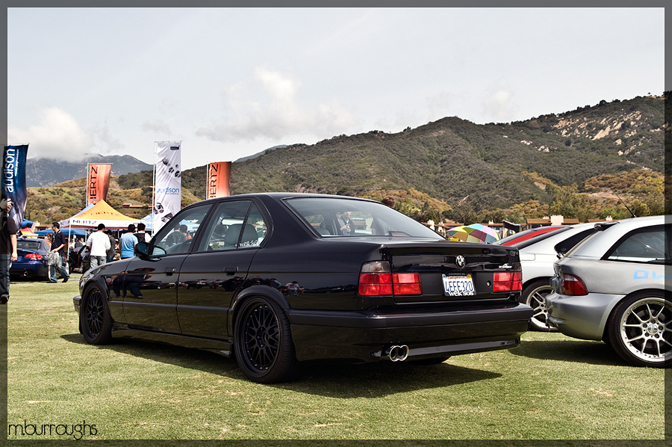 This 7 series E34 has a cool looking AC Schnitzer exhaust and race inspired split rims.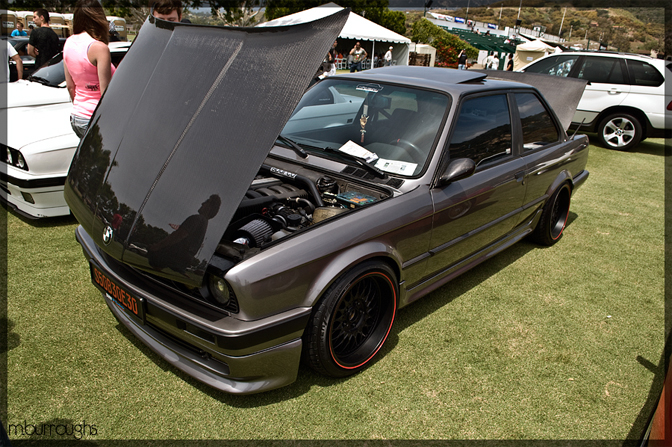 Having seen this E30 on Jon Sibals blog I know it has a S50 engine from a M3 and rolls on series 5 BBS wheels. Other cool mods are the carbon hood and trunk.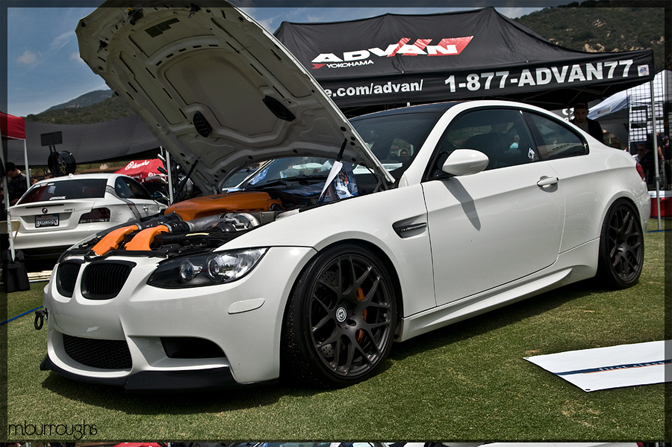 HRE has made the perfect wheels for this E92 M3 but it doesn't stop there. It looks like the 4.0 liter V8 is aided by a turbo or supercharger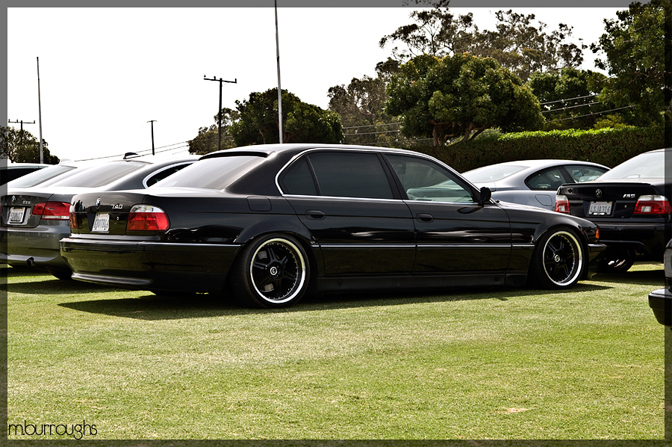 Feeling gangster? Then you should consider this 740 as your next way of transport.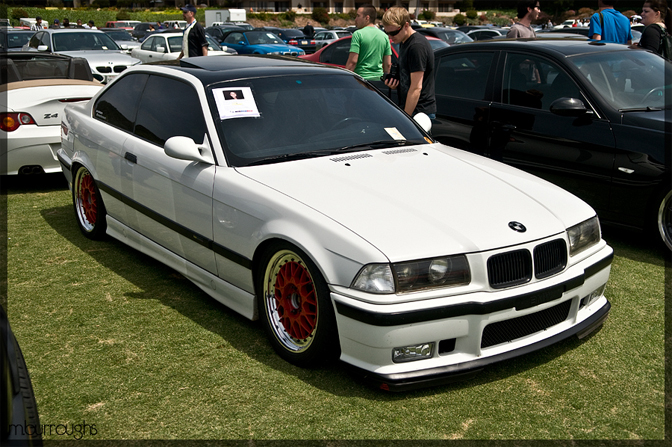 Another E36 3 series with a nice set wheels to finish it off.
Thanks to Mike Burroughs for the pictures, you can see more of his stuff on his website.
-Jeroen Willemsen