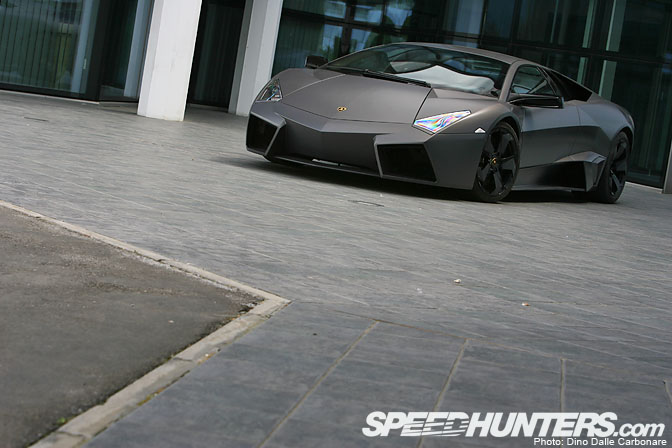 It's funny how things just happen sometimes. This time last week I was shooting a drift event in Mobara, today I was at Automobili Lamborghini in Sant'Agata Bolognese shooting the daddy of them all, the Reventon. Rod and I are 2-days into our last-minute speedhunting trip of Italy and what a crazy two days it has been.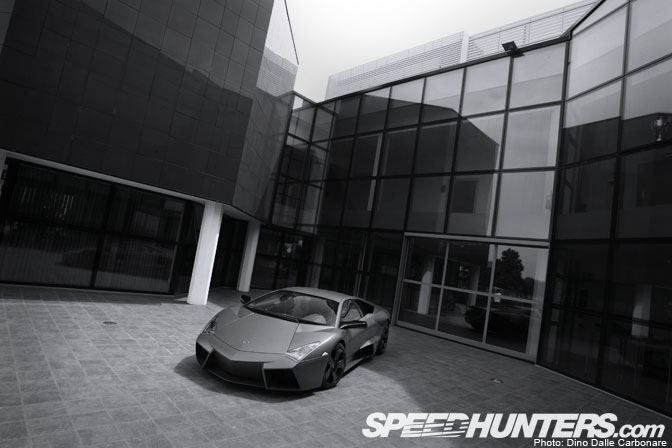 We spent the better part of yesterday in the Lamborghini Museum taking in all of the models the eccentric manufacturer has created, ever since the 350GT in 1964. We were both impressed at how the Reventon seems to carry through that unmistakable family lineage, a unique take on a design that directly links it back to the original Countach, penned by Bertone in the early 1970's.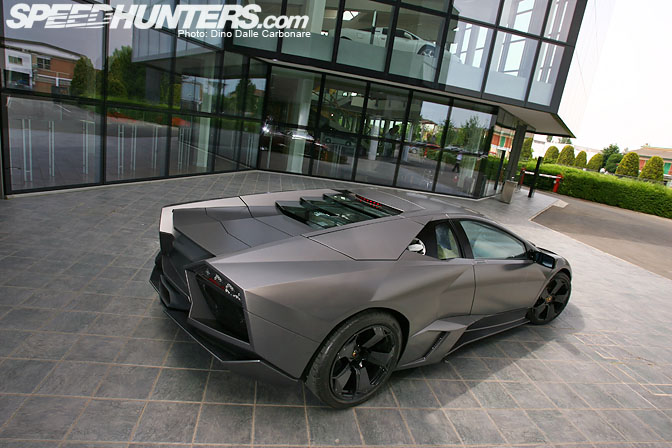 So we were both very excited when we received a call today from Lamborghini, telling us the Reventon was being moved outside and that if we wanted we could drop by to shoot it. It's not everyday I get to point my camera at such rare exotics!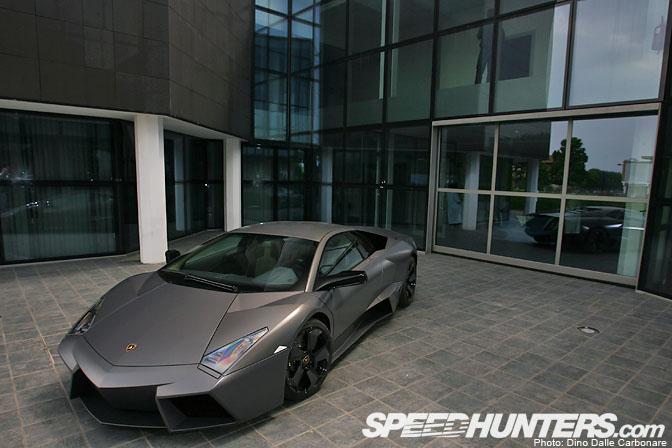 I had seen the Reventon a couple of times before, once at the Tokyo Motorshow in 2007 and last year at SEMA, but out in the open is where it really oozes presence. It's hard not to appreciate how the stealth-fighter-like carbon fiber body in no way makes the Reventon look like a bodykitted Murcielago.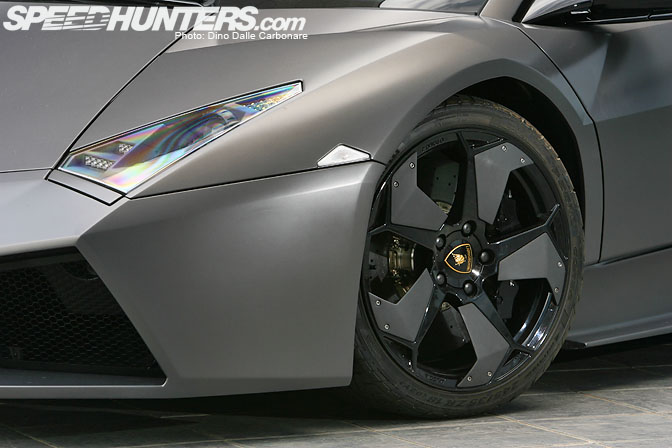 I'm a sucker for matte finishes and the Reventon's dark gray does a great job of highlighting the complex flat surfaces that make it so unique. If you look carefully you can see how all of these meet around the wheel arches, giving a kind of jagged edge profile. Behind the equally impressive wheels, sporting bolted-on carbon fiber accent pieces, is the carbon-ceramic braking system developed together with Brembo. The basic running gear is that of the Murcielago LP640, although the 6.5L V12 is rumored to produce an additional 20 HP over the already impressive 640 HP.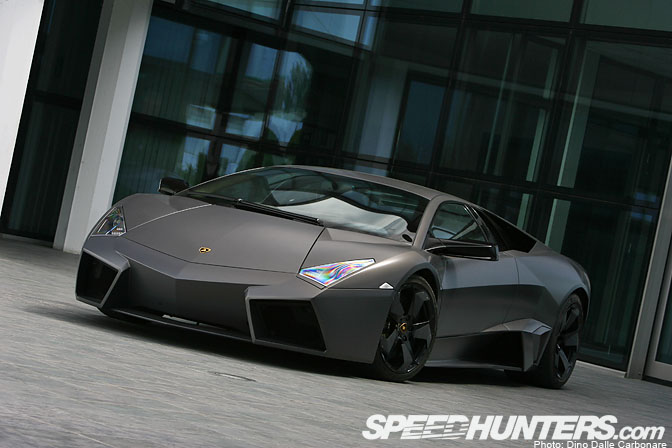 There is no doubt that the Reventon deserves a desktop but rather than me choosing I prefer to leave the choice up to our readers. Any preferences?
– Dino Dalle Carbonare