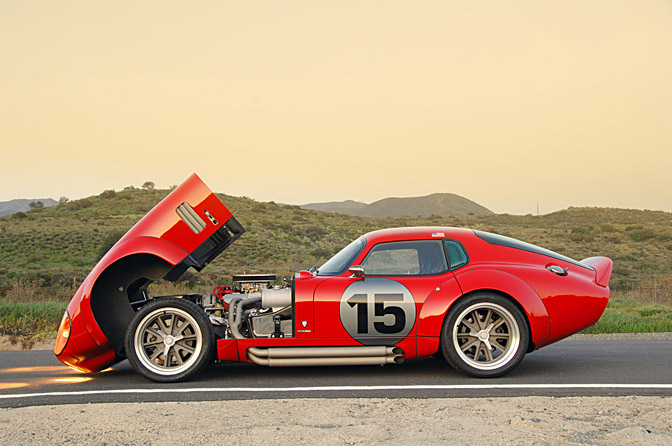 Ok, I've found destiny, I am LOVING this car. As some of you know I built up a FFR Cobra roadster, but I'd sell that, and my soul in a heartbeat for one of these. Exotic Auto Restoration in SoCal have taken a Superformance Coupe and modified it to produce a limited run of very special Daytona Coupes. Superformance cars are authorized by the man himself Carroll Shelby as 'legit' replicas (an oxymoron if I've ever heard one), so a Superformance Coupe is as close as you're going to get to owning a Daytona coupe for less than a few million dollars.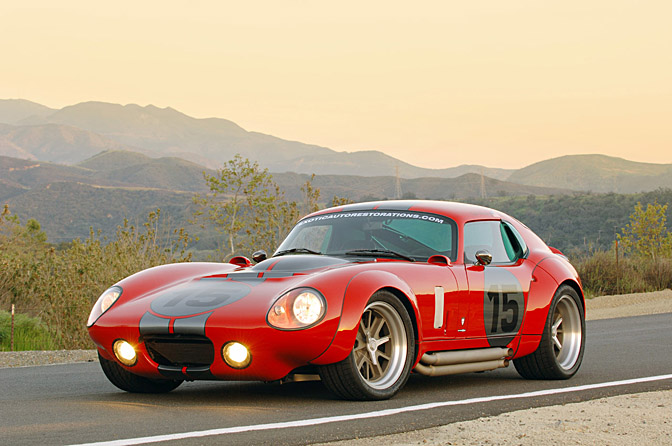 Starting with the obvious, the guys at EAR have added some pretty enormous fender flares, the rears with the keyhole cutout remind me of a 993 GT2. Somehow, this car which was very curvaceous and muscular looks even more so now, very aggressive, I love it.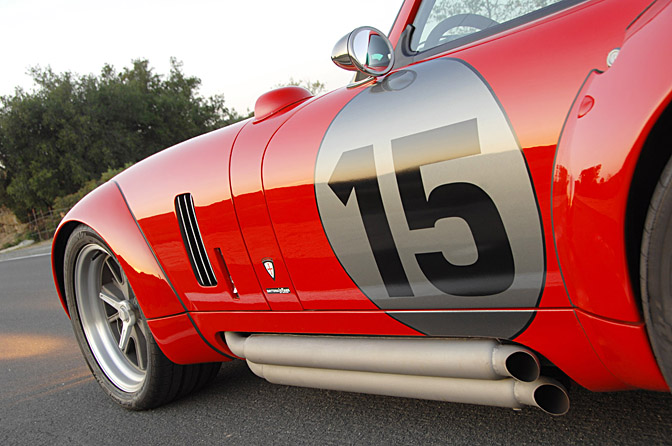 The wider stance allows the custom made 18" Halibrand replicas to widen as well, with 275's on the front and 335's on the rear, these being the super sticky Michelin Pilot Sport tires.  Fit and finish on the flares looks top notch.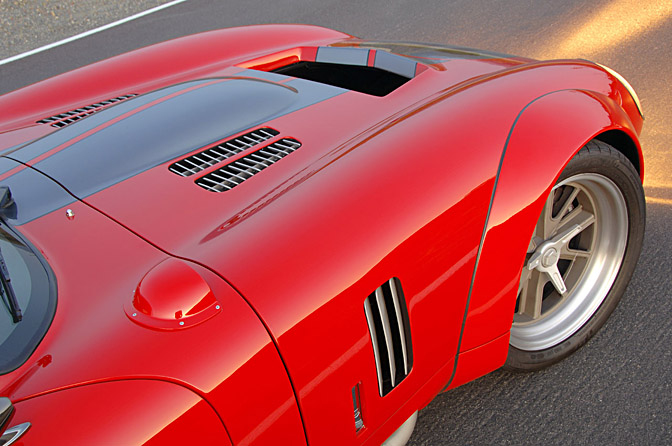 They've added some extra ventilation on the hood as well to help all the BTU's the Roush mill puts out. I love the stepped lip deep dish rims.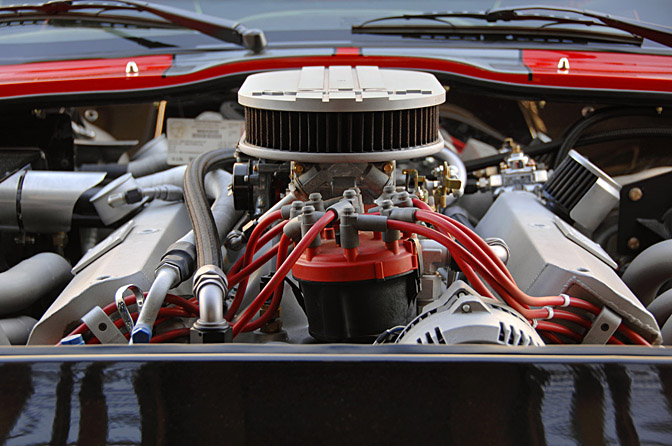 Then engine comes from Roush who have a great partnership with Superformance and Shelby. The 402R is based on a Ford Windsor 351 block and pumps out 430 ponies, strong ones at that. There is an optional all aluminum Shelby 427 to be offered as well with the 'RS' version of the car which is a stripped down track ready Daytona Coupe.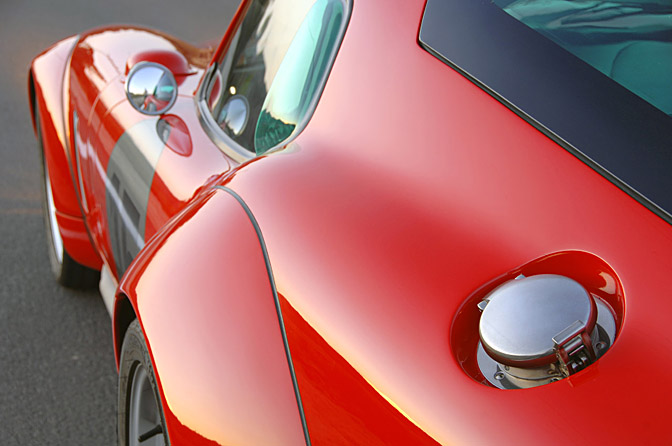 The original Daytona coupe has a glorious history, winning LeMans in 1965 outright, beating the Ferrari's in the process, which was Ford and Shelby's main target. The original was capable of 200mph in 1965, I wonder what this one will do? There was a FFR Daytona coupe that did 216mph last year…. hmmmm.
I guess its only fitting that I post this today, since today, one of the original 6 Daytona Coupes will be on the auction block, and experts are estimating it will go for upwards of $15,000,000!! Making it the most expensive car on the planet, surpassing James Coburn's '61 Ferrari 250 GT California Spyder at a paltry $11 mil.
- Carl Jarrett