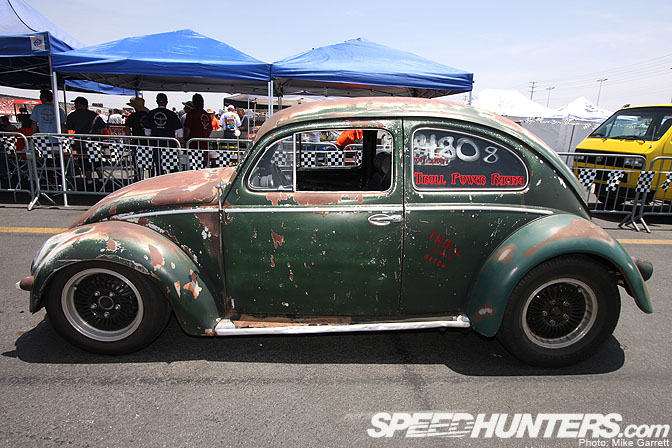 Earlier this month when I was at the Bug-In event at Autoclub Speedway, I found myself spending a lot of time wandering through the staging lanes looking over all the cars that came out to for the drags. As you saw during my Bug-In event coverage, there was a wide variety of VW's there, ranging from lightly modified daily drivers to VW-powered rail dragsters.
With that said, there was one car I saw that really threw me off.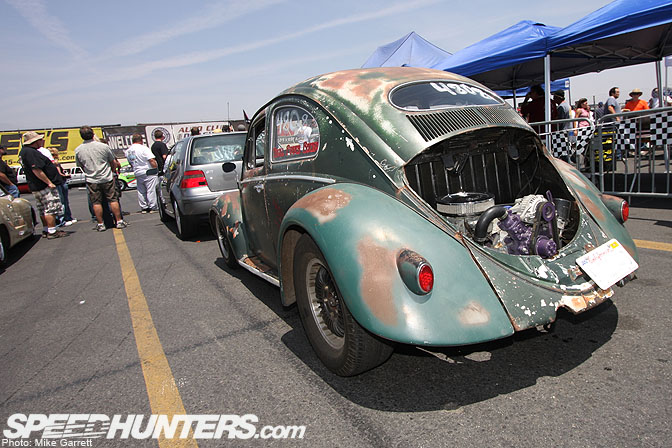 From a distance, this oval-window Bug looked just like any other rust-covered project car, but as I got closer I saw that the engine was bit different than your average Volkswagen flat-four.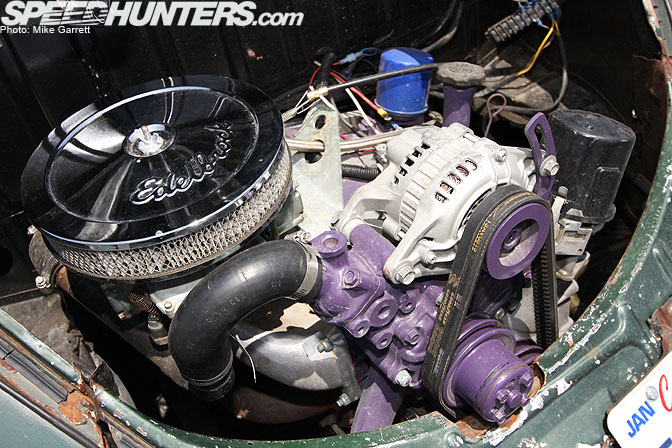 Finally, I got close enough to find out that this mystery engine was in fact a naturally aspirated Mazda 13B rotary engine. I'd seen a few Subaru-powered VW's before, but this was the first rotary-powered Bug I can recall seeing. After seeing this car, I did a some research online and found that there are actually quite a few rotary-swapped VW's out there. Since rotaries are small, light, and have lots of power potential, they match quite well with an early VW chassis.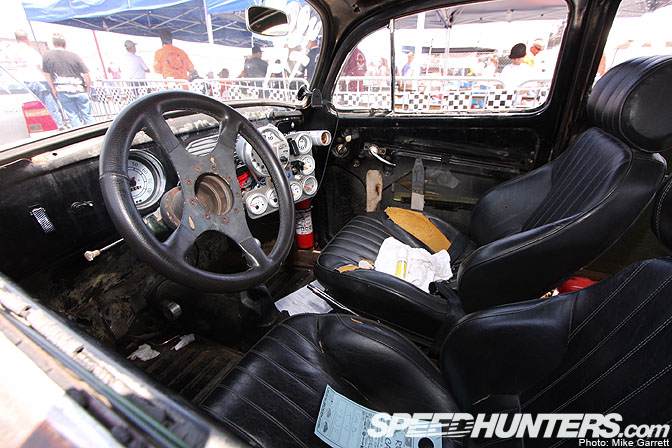 The interior of this car was very straight forward. The set of Autometer gauges is the only thing that hints at the power this Bug is packing. Not only does this car have a unique power plant, but it's also quite the sleeper.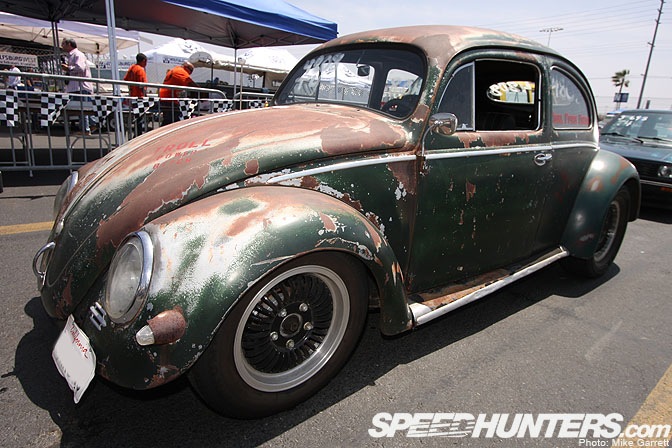 Even with light modifications, an NA rotary will make more power than all but the most hot-rodded VW engines. Combine that with the superb traction that VW's get on the dragstrip, and you have a slick combination. Later in the day I saw this car make a run down the dragstrip with an ET in the mid 12's.
Not a bad time for a car that looks like this, eh?
Even though people have been making VW's look cooler and run faster for over 40 years, cars like this show that there's still plenty of room left to build a Bug that truly stands apart from the crowd.
-Mike Garrett