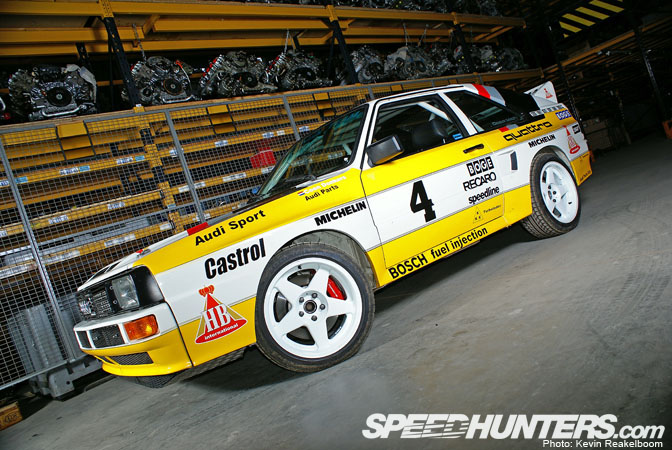 Does a role model always need to be a car? Just like the Swede, Peter Bolnert in Rod's retrospective on the IMSA Audi 90, Coen Donkers also was a fan of a certain Audi race car… As you probably have guessed by looking at the pictures, he build himself a replica of the famous Audi Sport Quattro.
Coen bought the car in a damaged condition so he took the opportunity to dismantle and replace all the damaged parts with OEM ones…. Coen happend to run a Audi parts shop in Veghel, Holland. So he also had a garage to his disposal and could let his employees work on the car whenever there was time.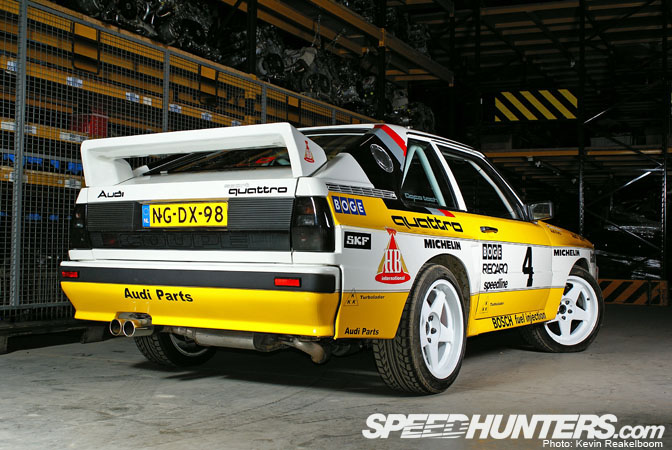 Can you imagine that the exterior is standard? Of course Cone added all the graphic to make it resemble the Rally version. It's is also cool to see that the car is still street legal, imagine rolling up to the traffic light in this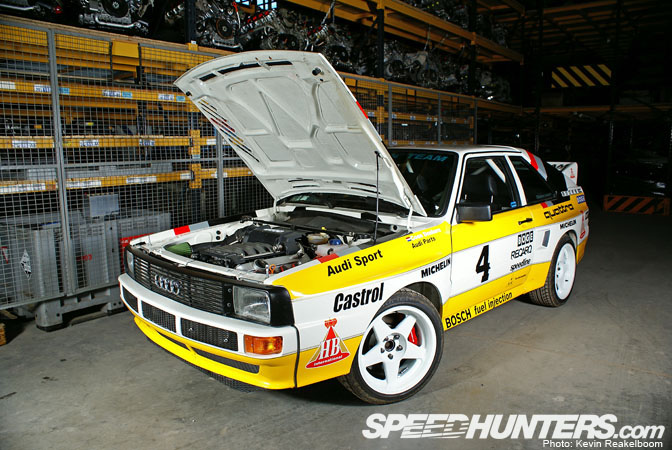 This is where the fun starts, or where the purists would say, ends. The car is powered by a S4 V8 engine with 344bhp, Coen also added the 6 speed transmission from the same car.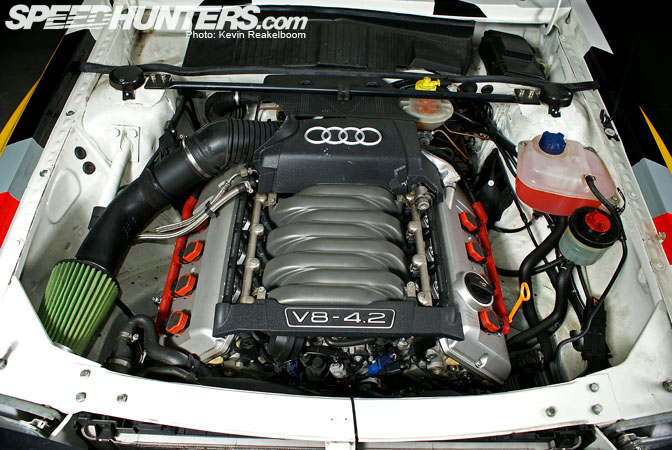 A better shot of the engine shows that it fits snugly inside the engine bay.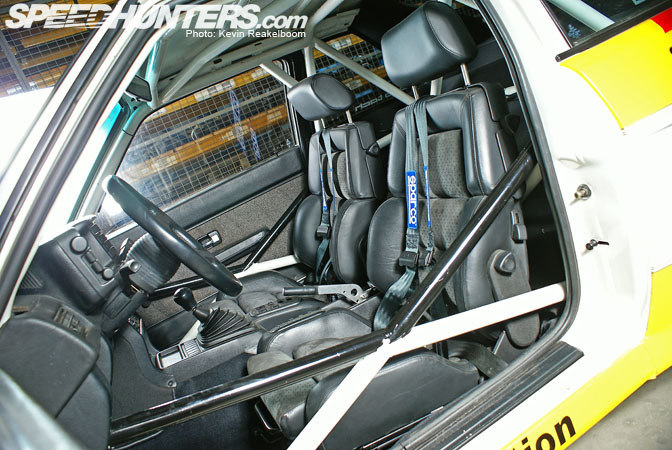 Inside the interior we see a extensive rollcage, and the typical black '80s seats and dashboard.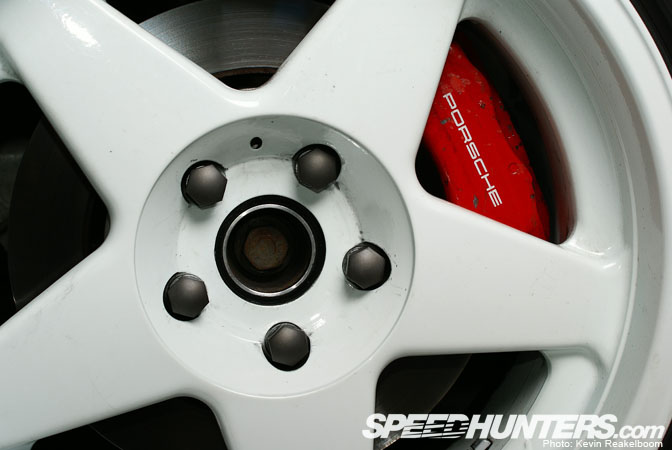 Coen has searched far and wide for the original wheels, but they were too expensive. So he opted for a set of Azev 17″ that looked the same. Behind them we see a set of Porsche calipers and Audi RS4 discs. The suspension was also exchanged for items from a Audi S2 Coupe.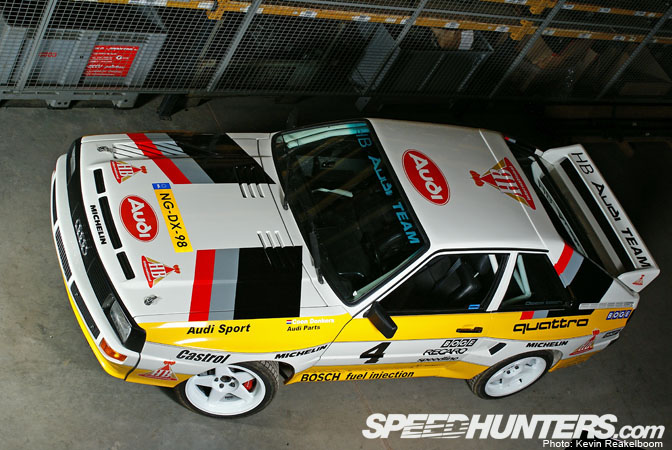 So let me get back to my first question. Does a role model has to be a person? Or can it be car like this? If it can be a car, which one would you choose to make a replica of?
-Jeroen Willemsen