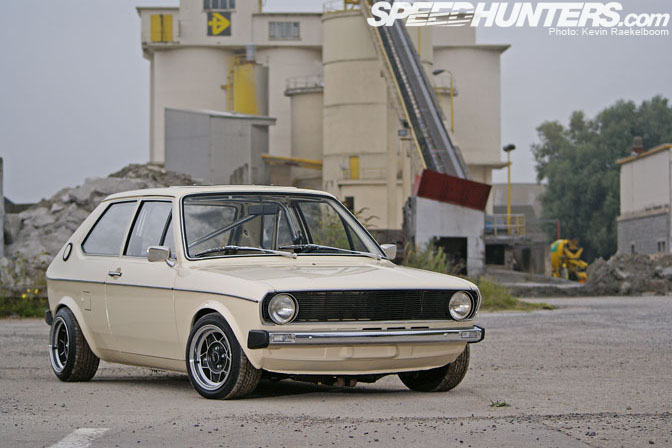 If you someone says "historic Volkswagen", chances are you'll picture an old Beetle, a bus, or maybe a Karmann Ghia. If watercooled VW's are your thing, then a classic probably means a MK1 Golf or maybe an early Scirocco. Another Volkswagen model with a long history is the Polo, the compact car which has been on the market since 1975 and has been a success in nearly every country on the planet except for the United States. I suppose the fact that we've never had the Polo in the states is one of the reasons why this particular car caught my eye as I looked through Kevin's photo archive. This tastefully done 1976 Polo Mk.1 is owned by NIck Boone, a mechanic from Belgium.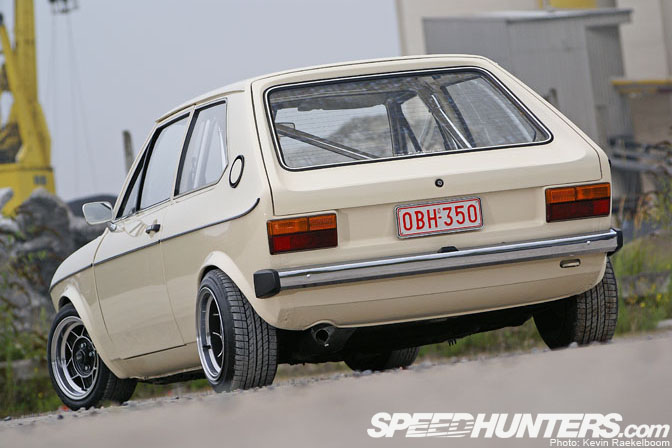 Even if the first generation Polo isn't quite the phenomenon that the Mk.1 Golf was, it still shares the same simplistic styling and chassis design that made the early Golf's so popular. In many ways, the Polo actually has a sleeker look to it with its lower roofline and less "upright" stance compared to the Mk.1 Golf. Nick took this concept even further with inspiration from what he calls the "wide and low" German style.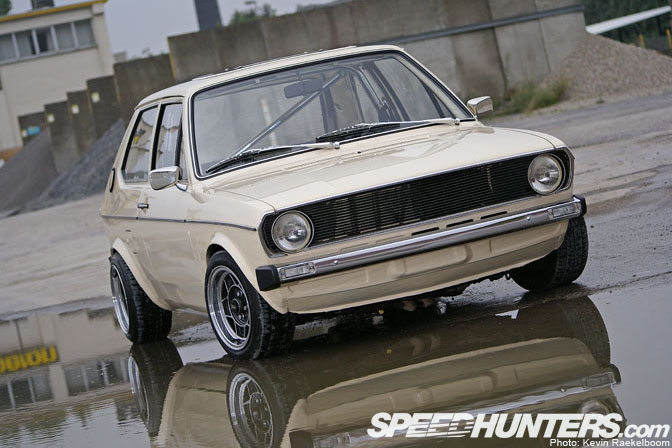 Starting on the body, Nick coated the car in a custom-designed beige that's based on an original Mk.1 Polo color. The bumpers, mirrors, and other trim pieces around the car were then chromed for that proper vintage look. Like most of the VW's I've featured so far, Nick has also removed all the badging from the car.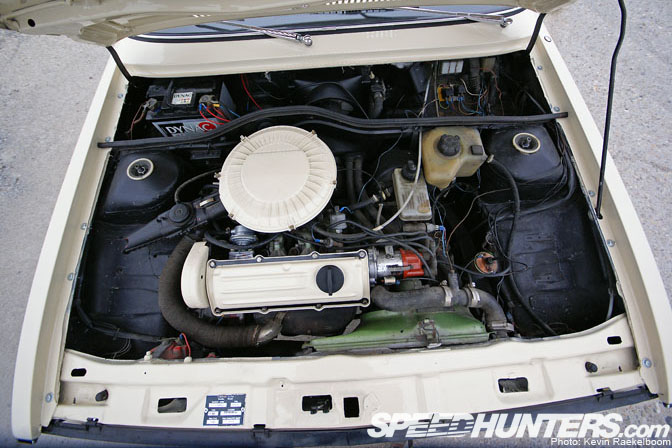 The 1100cc engine remains stock down to the original air cleaner, which has been painted to match the car's body along with the valve cover. Fast cars are overrated….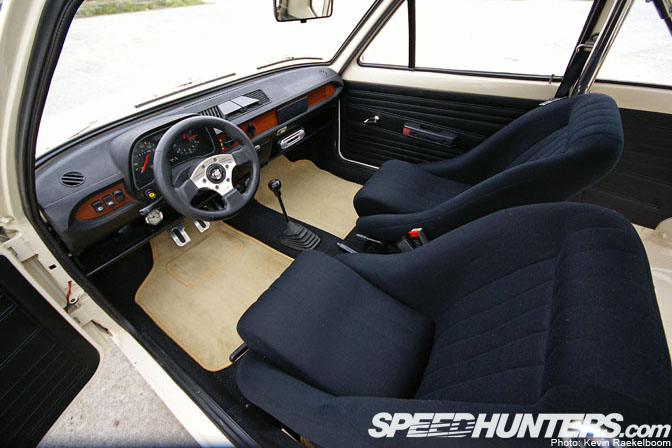 The interior has been upgraded with a pair of fittingly retro Cobra lowback bucket seats, as well as a 280mm JOM steering wheel and a set of Issota pedals. Nick also had the door panels done in black to match the seats.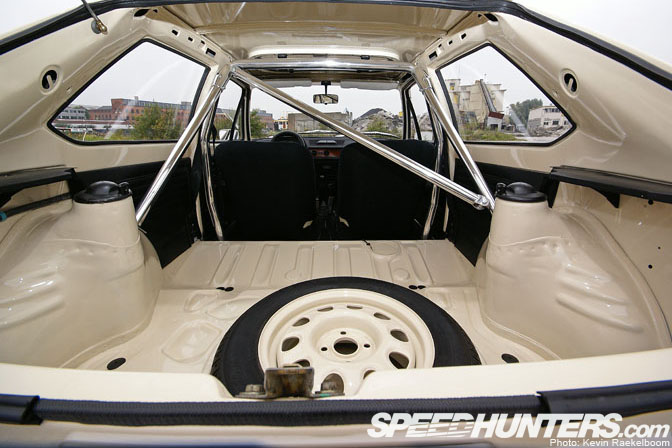 Here you can see the spotless rear hatch area and the polished aluminum roll cage that completes the cockpit.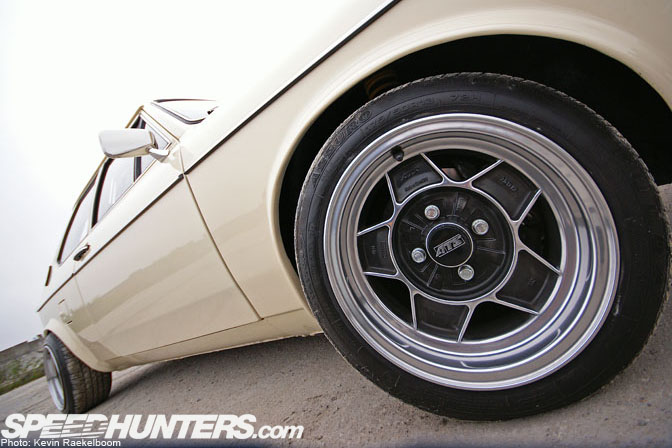 For the "low" part of the wide and low look, Nick installed a set of KW Variant 1 coilovers that he custom ordered from KW in Germany. He then completed the look with a set of 13×7 and 13×8 polished ATS Classics with 175/50/13 Bridgestone tires all around.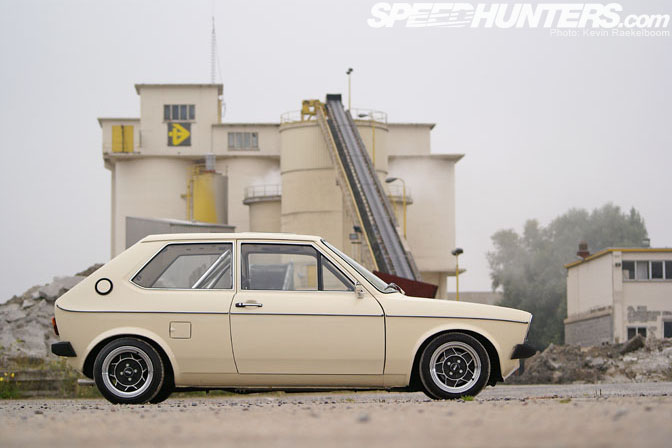 Nick's Polo isn't the fastest or most exotic car around, but looking at these pictures I feel like I want to jump behind the wheel and go on a cruise down my favorite back road.
To me, that's about the most important quality a car should have. Of course it also helps that it looks damn good too..
-Mike Garrett
Photos from Kevin Raekelboom