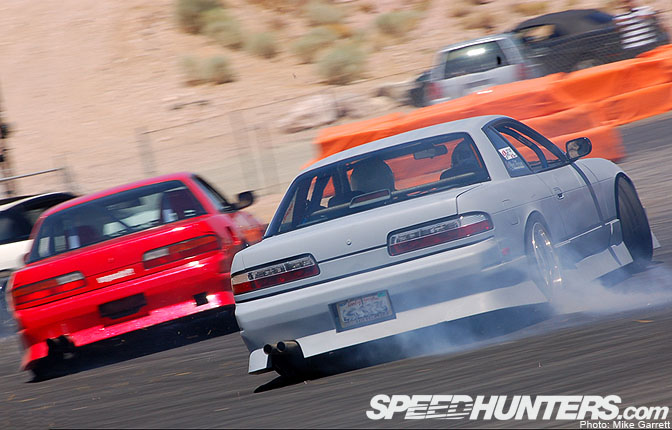 As you've probably seen, the vast majority of my drift photo archive comes from events in Japan. Before I left for Japan though, I had the opportunity to attend what is probably the best grassroots drift event held in the United States – the Ziptied All Star Bash.  Brian "BH" Harte had the idea to make a two-day event that celebrated the style, fun, and camaraderie of drifting instead over the "serious" stuff you see at other events. At this time I was still getting a grasp on photography, but once I saw Brian's exquisitely handcrafted MS Paint posters for the event, I knew I had to be there. With it being drift month and all, I figured it's the perfect time to take a look back at this historic event that was held in the summer of 2007.
Sure it was only two years ago, but when I was preparing the pics for this post I felt some genuine nostalgia…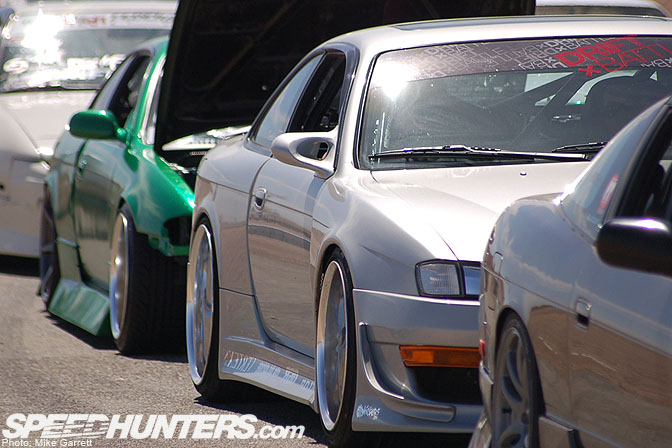 Looking at these photos, I see some cars that are still around and others that have more or less disappeared. Jay Pizarro's Vertex-kitted S14 was quite literally one of the nicest private-owned 240's I'd ever seen, and he was out there trashing this show car-quality machine on the track all day. Jay ended up selling the S14 not long after this to build a new project, and the car just wasn't the same in the hands of the new owner. I've since lost track of it.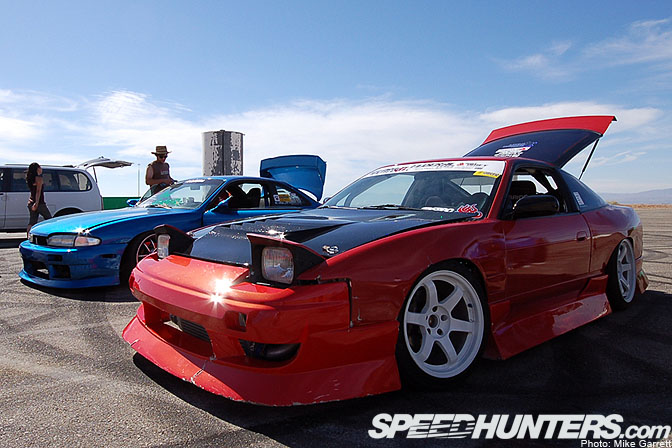 Pink Godzira Dousan still has his red S13, though its looks have changed (for the better of course) since this photo.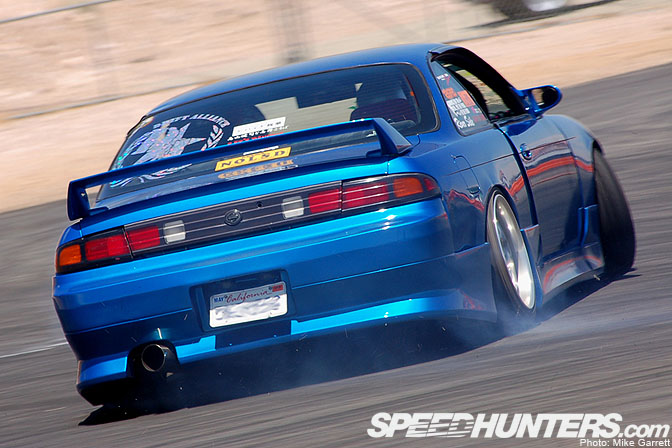 The infamous BH S14. If you have been following Speedhunters since the beginning, then you'll remember that I featured this car back when the site first launched last year. Brian has now moved on to an S13 hatchback that I'm looking forward to seeing in action later this year. Car feature anyone?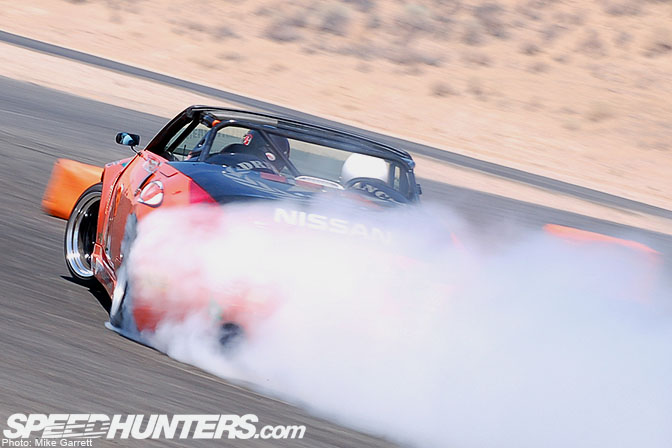 Chris Forsberg and some of the other Drift Alliance guys were also out at Willow Springs enjoying a break from the pressure of Formula D.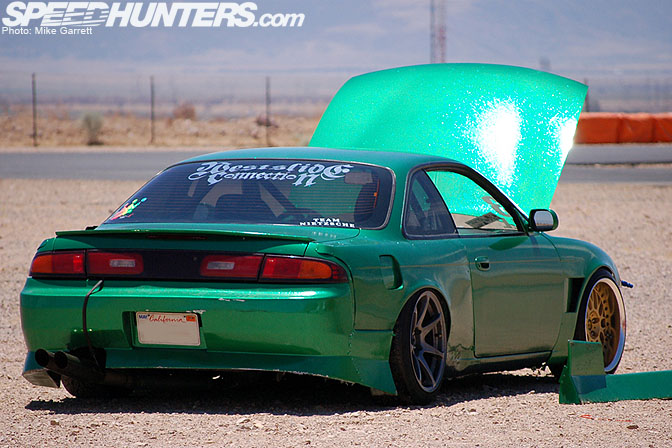 Hey, this car looks familiar.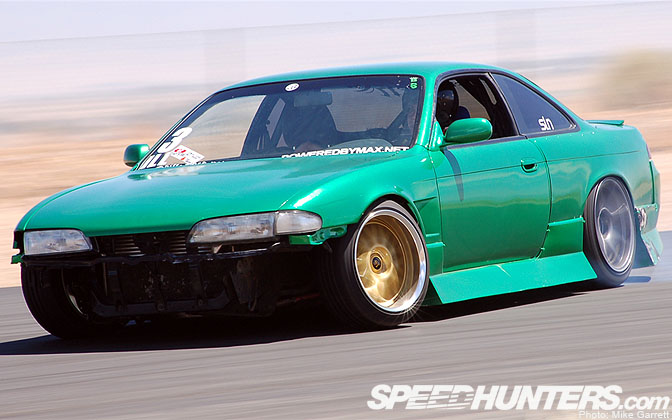 Appearance-wise Matt's S14 hasn't changed all that much in the two years since this photo was taken, but the ride height does look to be a bit higher here than we have seen recently. Keep pushing that envelope, Matt!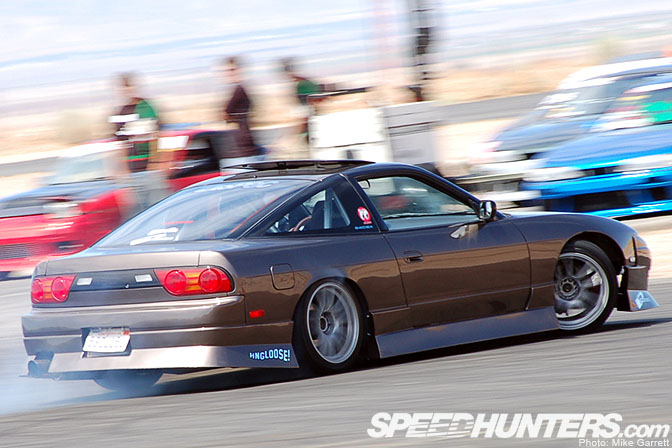 Formerly ASpec and now Work Wheels Logan's well-built S13. Love the color on this car.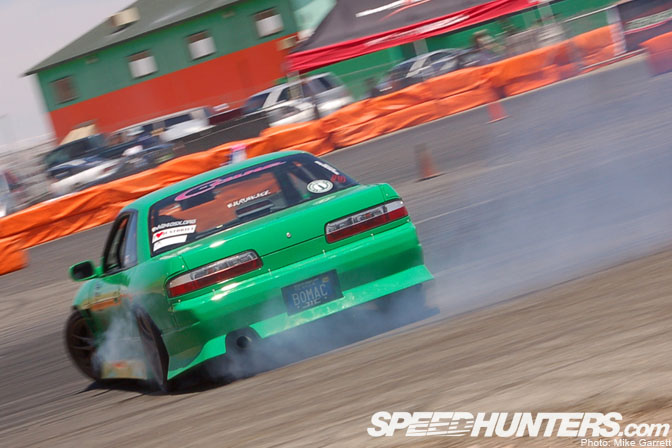 One of the Justdrift S13 coupes. Are you seeing the trend here with the car style? The cool looking drift cars always seem to flock to ASB events.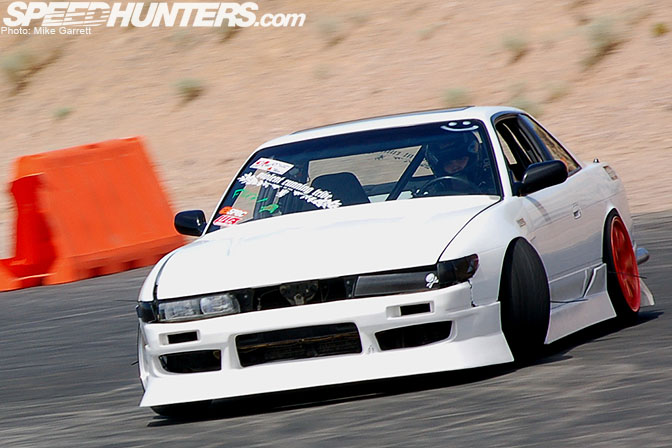 And finally Violent Running Tribe Squidd's bitchin' coupe. I believe this car has since been dismantled.
Hope you enjoyed this quick look back as much as I did. Now I'm even more excited for the next All Star Bash event.
-Mike Garrett