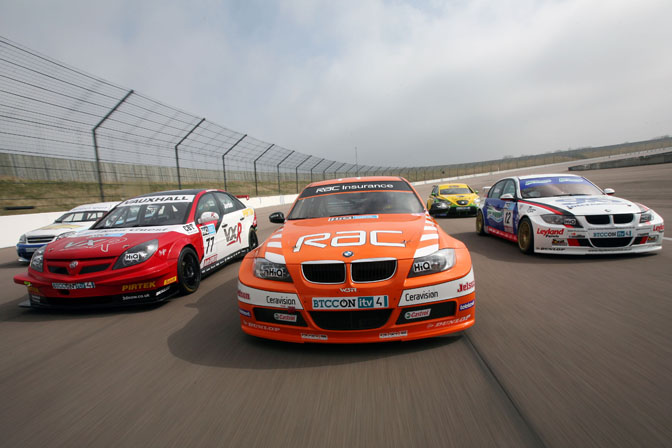 The 2009 British Touring Car Championship kicks off at Brands Hatch this weekend. The BTCC is the premier racing series in the UK and consists of ten race weekends with three rounds at each event
The BTCC run two classes, based on production cars. At the front, the FIA S2000 class, which allows 4-5 door cars running with engines no bigger than 2000cc. The engine can come from another car in the manufacture range, which allows teams to choose the best engine and car for racing.  Bodywork, Suspension modifications are limited with the regulations in an attempt to keep costs low. This is the same class used in the World Touring Car Championship, which has allowed a greater variety of cars to enter.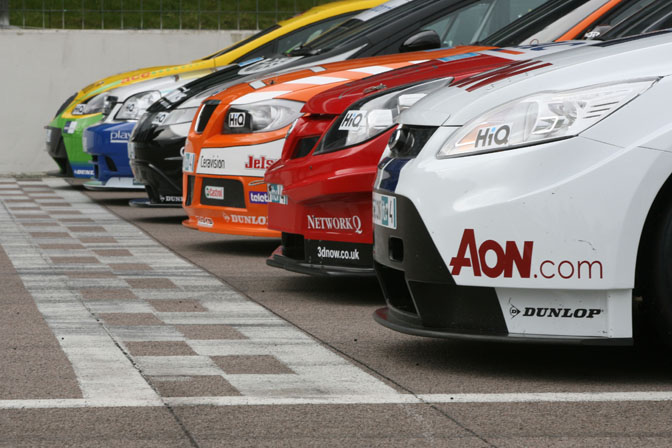 The BTCC also allow older cars running to 'BTC' regs to take part. These cars aren't very competitive now as some of the chassis date back to 2002
SEAT left the series, in a works capacity at the end of 2008, so the organisers have announced a new 'constructors championship'. This is for any team who build their own car. Four teams are eligible, Vauxhall, Team Dynamics, Team Aon and RML.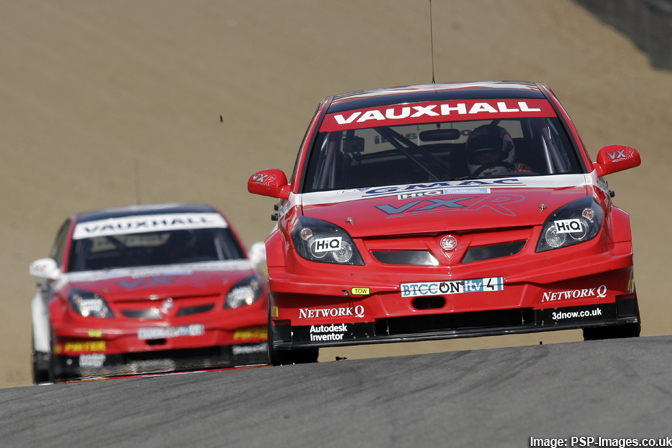 VX Racing, Vauxhall's Performance brand are current champions. Fabrizio Giovanardi carries the number 1 after securing back-to-back championships. 2006 BTCC Champion Matt Neal stays with the team and is joined by Andrew Jordan who was a star of the 2008 Season in the John Guest Honda Integra.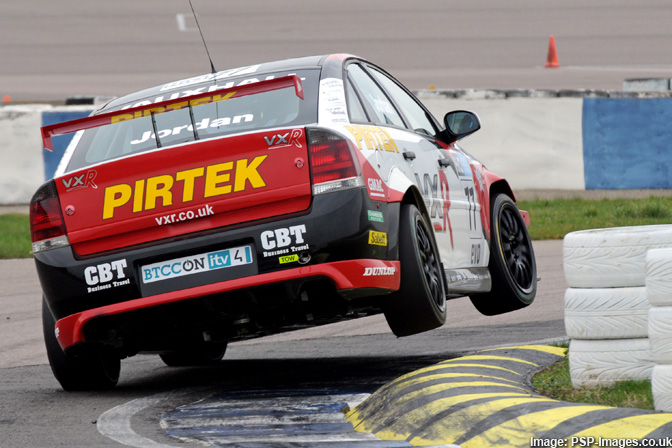 The cars are run by 888 Engineering, who also run Ford Falcons in Australian V8 Supercar Championship.
The Vectra looks massive against the competition, but it is a proven Championship winner. 'Gio' was very quick in testing at Brands Hatch, a sign of things to come. Team mate, Matt Neal needs to deliver this year. He moved from the family team (Team Dynamics) at the end of 2007 and took a while to settle in at Vauxhall, not helped by Gio driving into the distance. Jordan will also keep him busy.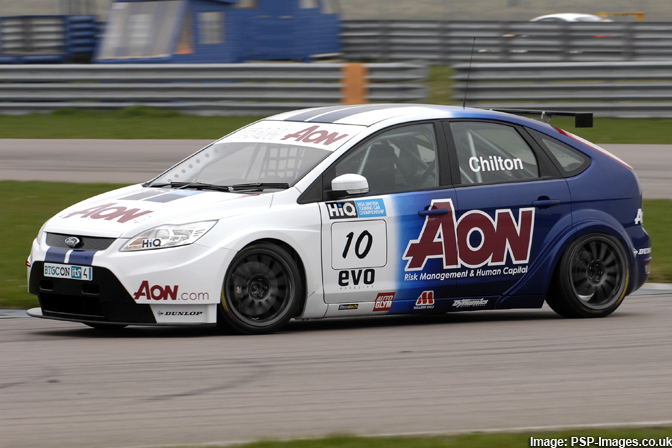 Ford re-enter the BTCC this year, thanks to the Independent entry by Arena International Motorsport under the 'Team Aon' banner. Arena Motorsport previously designed, built and ran the Honda Civic Type R in the BTCC and were originally the Onyx Grand Prix Team in Formula 1. Arena have developed the Ford Focus ST themselves from scratch and are eligible for the new Constructors Cup.
Without work support, it will be a tough development curve. Testing has seen some issues with the engine, but Arena have a  successful history in developing cars.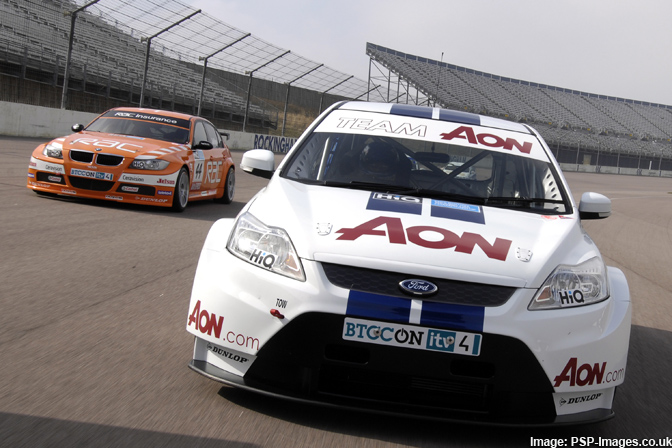 Tom Chilton rejoins Arena after a couple of years with VX Racing and Team Dynamics. Chilton has always fitted in well with the team and are hopeful of a return to the winners circle in the near future.
Arena will run a second car for Alan Morrison who last raced in the BTCC in 2003 when Arena ran the works Hondas. A third car will be run if funding can be found.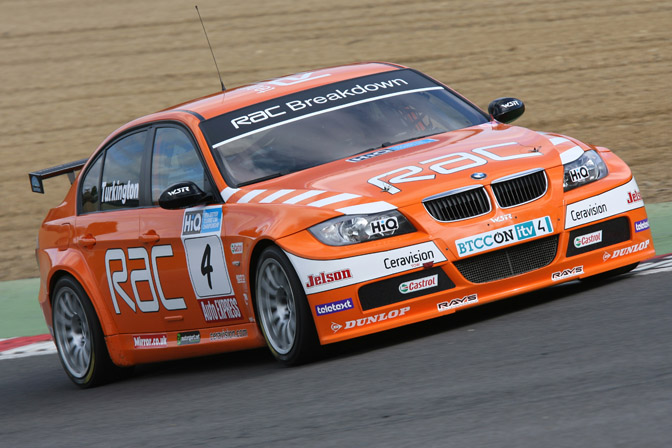 Vauxhall's main competition is likely to come from the four BMW 320si entries.
WSR have a long history of success, with the likes of Mika Hakkinen, Alan McNish, Rubens Barrichello and Ayrton Senna in single seaters. WSR have since enjoyed success in 'tin-tops'. 2009 marks the 3rd year with the BMW 320si.
Colin Turkington is the lead driver at WSR with Stephen Jelley as team mate. Jelley had a tough debut year in the series in 2008, but there was a marked improvement at the end of the season. Turkington was very impressive in 2008 and was quickest in testing at the BTCC Media day . He is a real threat to Vauxhall.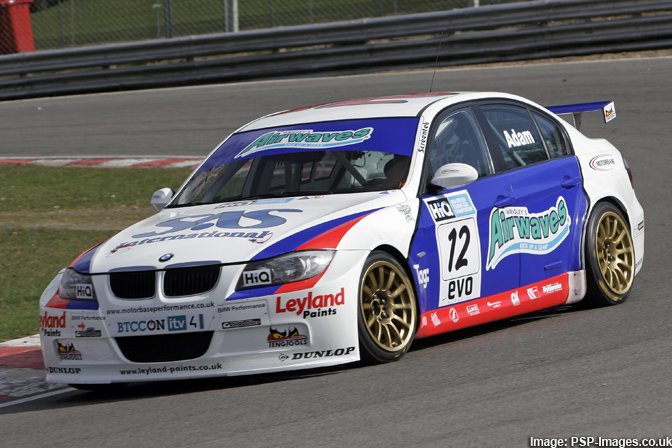 Motorbase Performance ran two BMW 320si's last year and have a good track record in other series. They appeared to find some good pace at the end of the season with a podium finish. Rob Collard remains at the team and is joined by back-to-back SEAT Cupra Champion, Jonathan Adam.
Adam was very impressive in the one-make series, always a tough once to crack and a good indicator of talent. It is a big step up to touring cars, but he is one of the most impressive newcomers in recent years. I would expect him to win at least one race this year, and possibly overshadow Collard.
Motorbase announced a big sponsorship deal with Wigley's Airwaves at the media day earlier this year and this will help the team with development budget.
Matt Jackson, who finished 2nd in the 2008 Championship with his family run BMW 320si in 2008 is missing from the grid this year.
With his sponsor pulling out, they don't  have the budget to run the car. It is a huge shame that a talent like this won't be in the series, particularly when the car is sitting in the garage, covered up. Hopefully, a budget can be found and Matt will be out later in the season.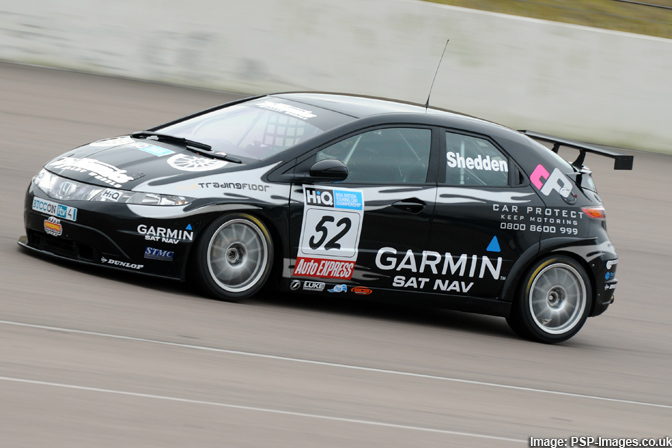 Team Dynamics return with Honda Civics for 2009, but with a new striking livery. The loss of Halfords and a number of other linked sponsorship deals has reduced the available budget for the team. Gordon Shedden remains with the team and is joined by David Pinkney who brings money to the team.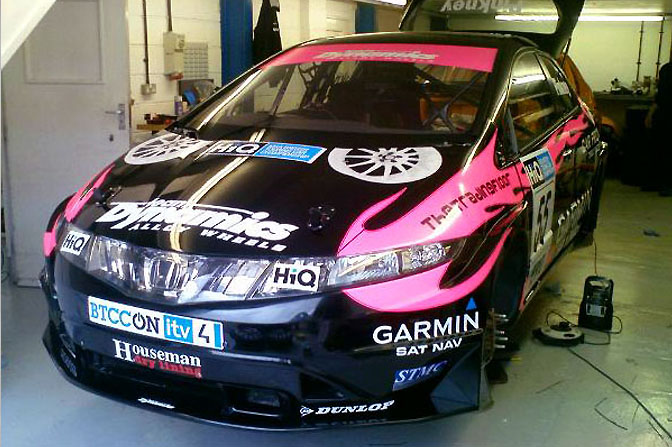 Pinkney has a long history of running Black cars with Pink detailing and 2009 will be no exception. James Thompson had tested for the team in the close season, but a deal never materialised, probably due to funding.
It will be tough for Team Dynamics this year. They eligible for the new Constructors Cup along with Vauxhall and Team Aon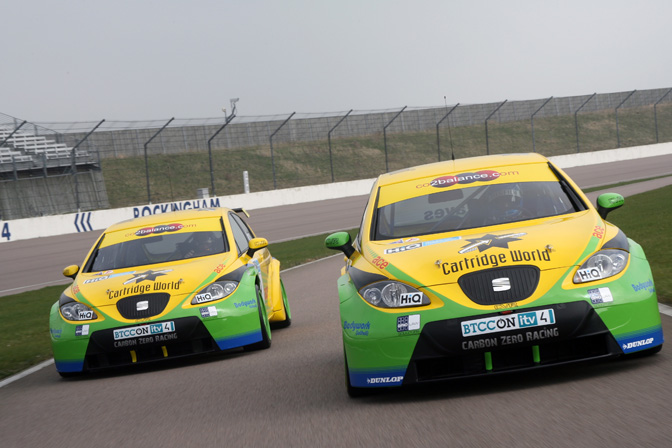 SEAT are still represented with three cars in the series. Two SEAT Leon's are run by the new Clyde Valley racing team. The team have been promising an entry for a few years, and have now finally appeared in 2009, helped by their sponsorship from Cartridge World and will be powered by bio-ethanol fuel.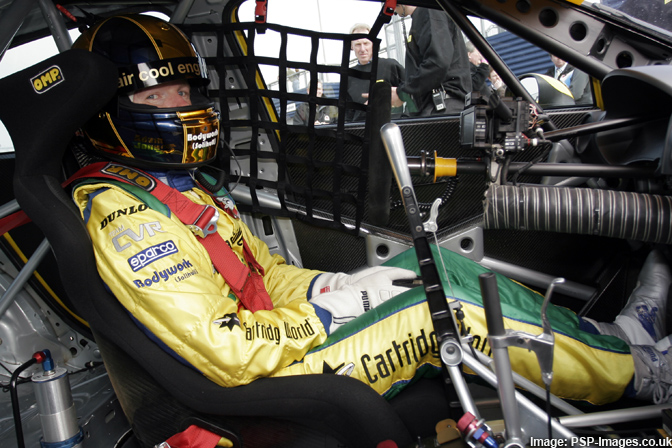 Adam Jones, was very successful last year in his own privateer Leon joins the new team, bringing sponsorship and is joined by Dan Eaves. Dan has previously competed in the BTCC with Team Dynamics and VLR and was a quick, tidy racer. If he hasn't lost the knack, he'll be a regular in the top six.
The team is new, but the car has pace so it will be interesting to see how far the classifications they end up.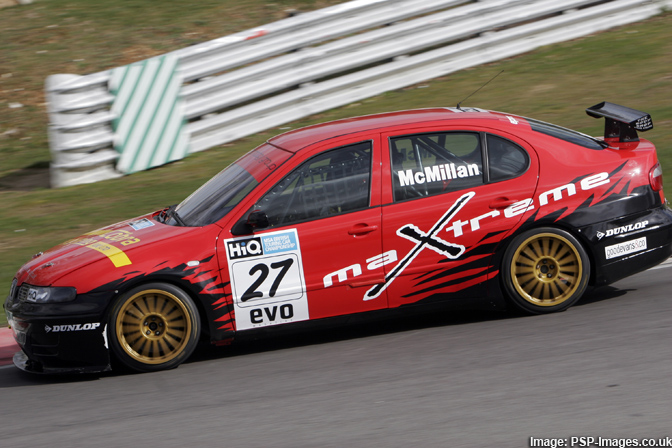 A third machine, an older SEAT Toledo, is entered by Maxtreme for Liam McMillian. McMillan has previously raced in the Saxo Cup, SEAT Leon one makes series in the UK and Spain. He has been mentored by WTCC driver Rob Huff and is a real talent for the future. The Toledo was competitive in works hands, but most privateer teams have struggled in the past with the car. The team is supported by 'GR Asia' who are one of the few teams to have enjoyed privateer success in the World Series. Hopefully Liam can shine.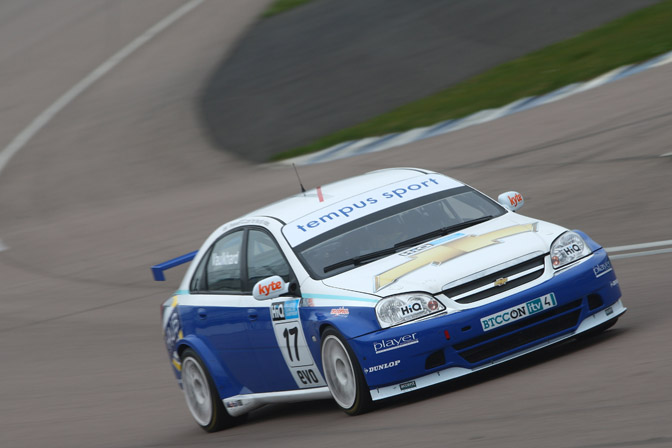 A number of Chevrolets make up the 'S2000' part of the entry list.
New team, Tempus Sport, will be running Harry Vaulkhard in a ex WTCC Chevrolet Lacetti. These cars are race winners in the WTCC, but privateer teams have so far been unable to tap into this success. Vaulkhard is inexperienced, so this could limit development and success, but his race engineer is ex RML, the people who run the Chevrolet WTCC team.
Tempus Sport have plans to run a second chassis later in the season.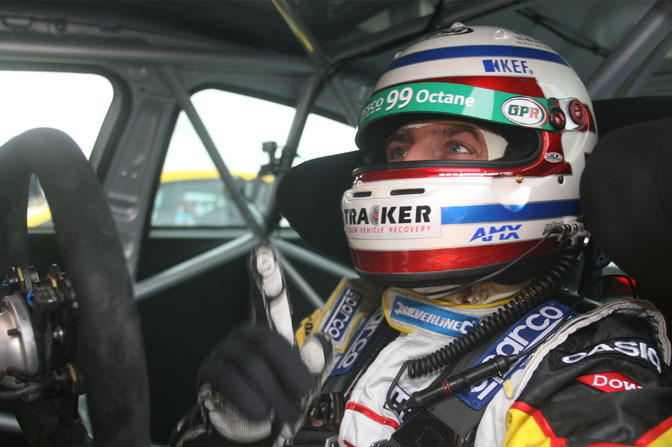 The second entry was only announced yesterday. Jason Plato, who lost his drive when SEAT pulled out will be racing a Chevrolet Lacetti run by RML, who built the cars originally and run the works Chevrolet WTCC team.
Jason advises that its not a full-season entry, but RML have won races with the car and they know it inside out, so team, car and driver are more than capable. The biggest challenge will be getting the series Dunlop tyres working on the Lacetti, an unknown quantity as WTCC cars run on Yokohama rubber.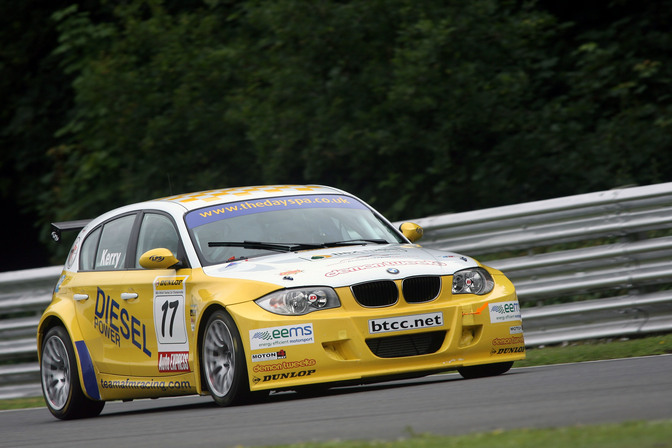 The AFM Racing BMW 1 series Diesel returns after a year away. European's will be use to the hatchback version, but this is not available in North America. This is based on the 1 series racecar which ran in Endurance Races in Europe a couple of years ago. This image above is from 2007 season. The car will wear a different livery come raceday.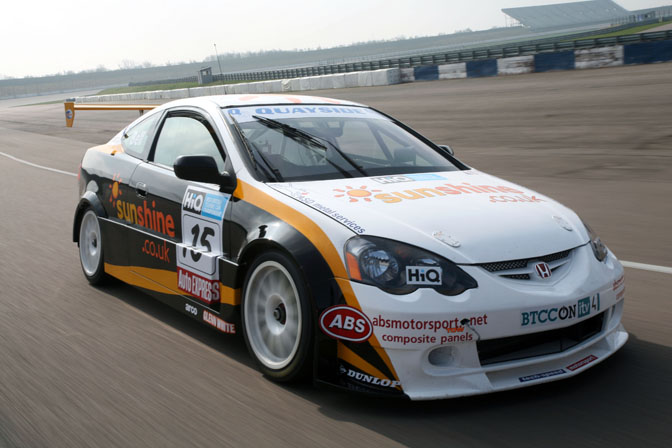 In the older 'BTC' class we have a variety of cars. Three ex-Team Dynamics Honda Integra chassis are entered. Two cars for Techspeed, who are running cars for Martin Bell and selected races for Paul O'Neill (Mel C's brother).
It is a welcome return to the series for Paul, who was always a crowd favourite. He had to pull out of the series a couple of years ago after being diagnosed with Diabetes.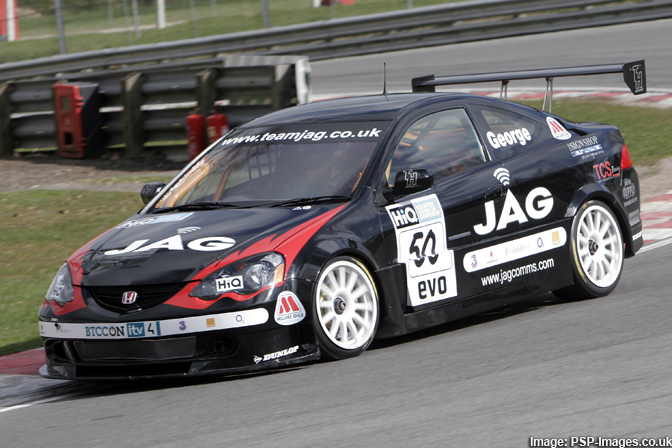 The third chassis is for John George and TH Motorsport.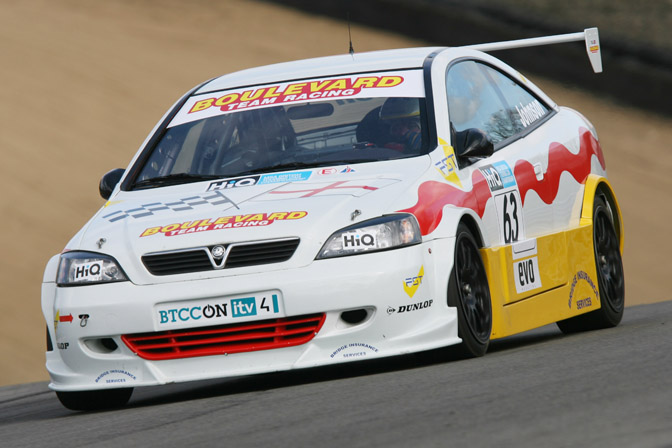 Other chassis in the 'BTC' class include an MG, a old Vauxhall Astra Coupe.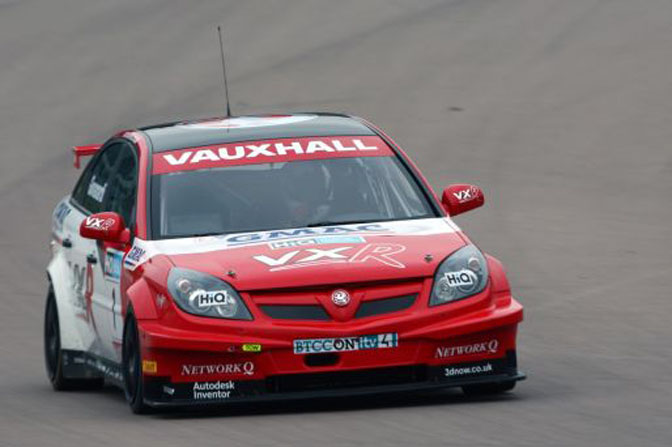 My tip for the championship has to be Giovanardi. This would be quite an achievement, winning three titles in a row. It really is his championship to lose. Team mate, Matt Neal and Colin Turkington from WSR are also title contenders.
Its a real shame Matt Jackson isn't racing. If there is a sponsor out there, get on the phone to Jackson Motorsport! He finished second last year in a family run team (admittedly with some support from a BMW team) against 5 works cars! You could have a champion on your hands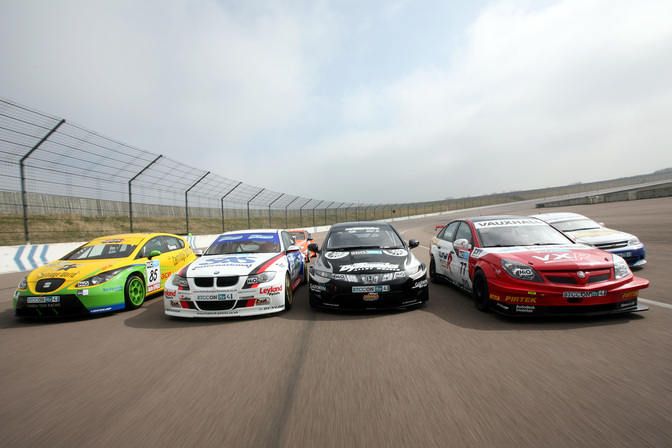 The series will have extensive live coverage in the UK on ITV4 and we will be at many of the races this year with exclusive images. Thanks to Peter Still of PSP-Images.co.uk for many of the photos in this preview.
A BTCC Spotter Guide will be released on Friday and available here.
-Andy Blackmore
Images: BTCC Media, PSP Images, PinkD.co.uk
BTCC.net
PSP Images
BTCC Spotter Guide (released Friday)