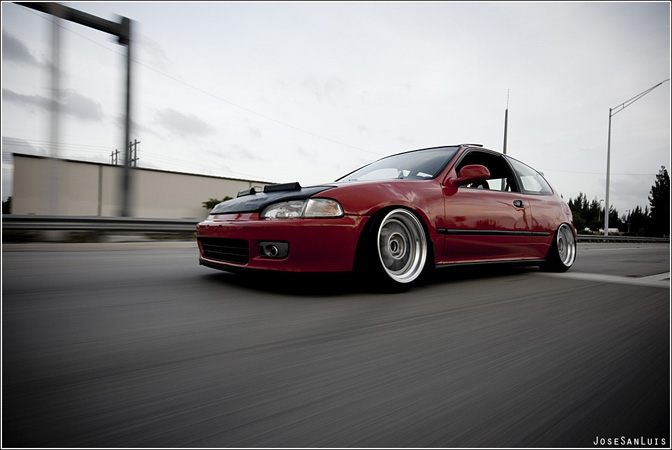 I wonder if, in a few years, we'll look back on the various tight wheel fitment cars which are popping up around the planet ATM and say… ahh yes those are "_____  cars". It seems like this is a growing movement around the world, which crosses boundaries between both Japanese (Drift and VIP Style) and Euro scenes. I'm not even sure what style to call this Civic… will a new term emerge?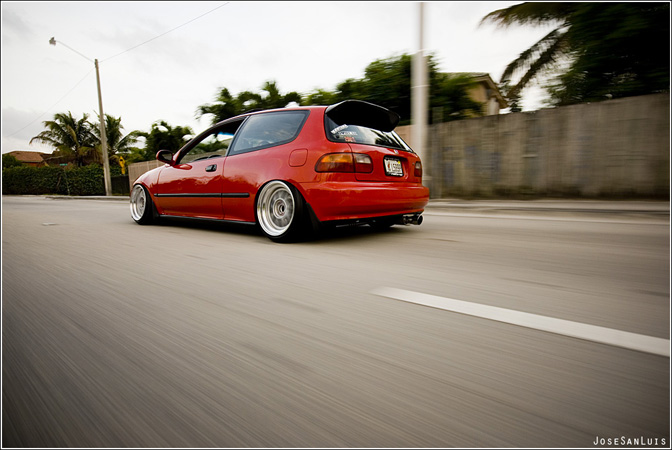 One website which is completely focused on tight wheel fitment is HellaFlush. They fully subscribe to the premise that offset is everything.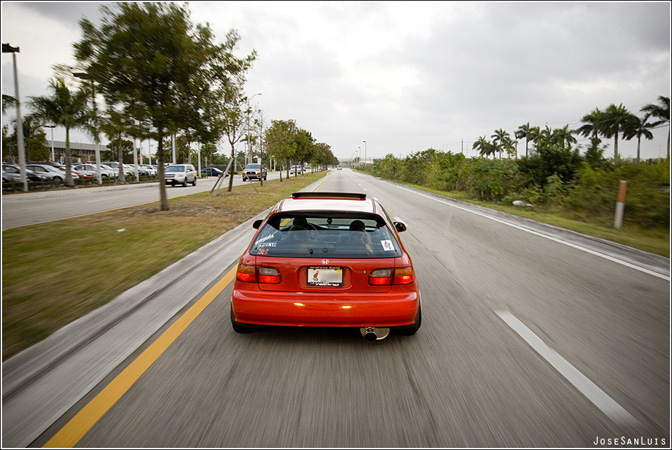 And that suspension geometry is to be manipulated for the purpose of wheel clearance and not necessarily performance.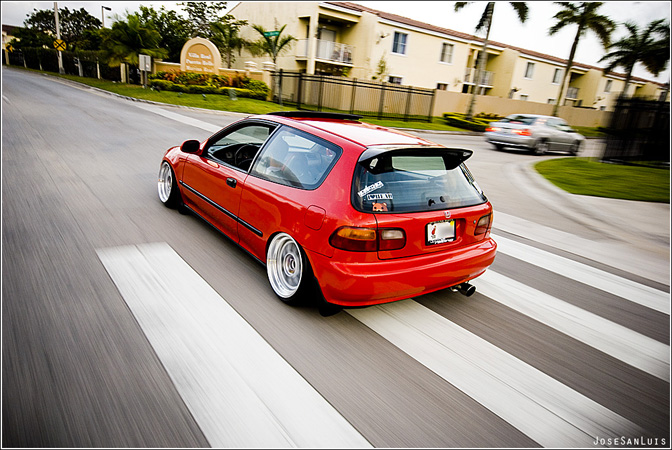 For me personally, I don't fully buy into the idea that the performance — and even basic handling — of a car should be compromised in favour of appearance. I'm sure some of you would agree with me there. Nonetheless, you can't fault the visual impact of these types of cars like this fantastic Civic, which the HellaFlush site featured yesterday. Follow the links below to see more shots of the Civic and to see more HellaFlush cars!
:Rod