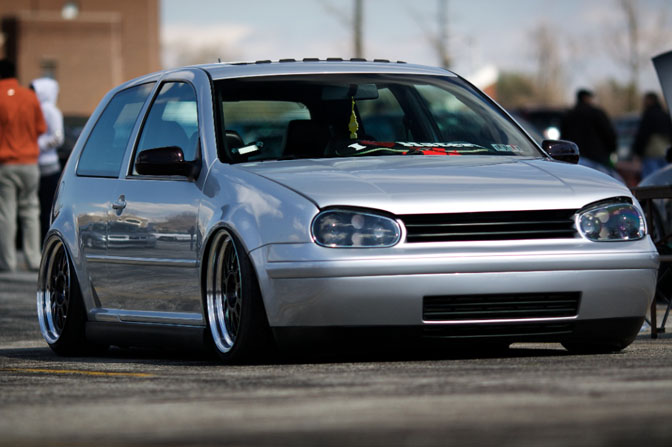 I have a theory I'd like to run past you lot…. please bear with me, as I'm working out my thoughts as I write this… it's a bit of an experimental premise and needs some feedback from you.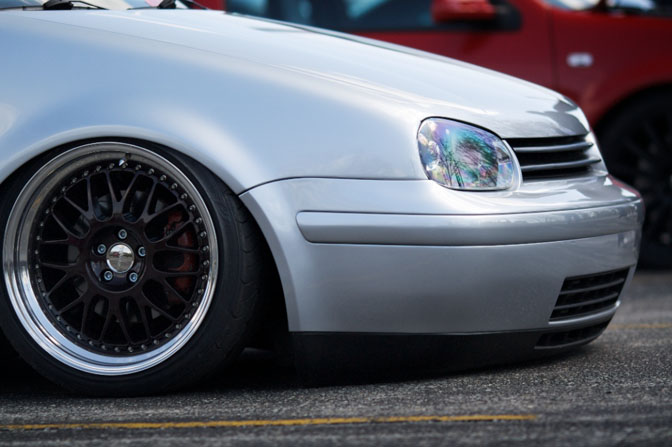 Here's the thought: The Honda Civic and the Volkswagen Golf have had somewhat parallel histories and comparable positions within certain factions of car mod culture. Both started out life as small FF cars, in 1972 and 1974 respectively, and each developed some big followings over the years in different parts of the world. However, the parallel pathways have become more divergent in recent years.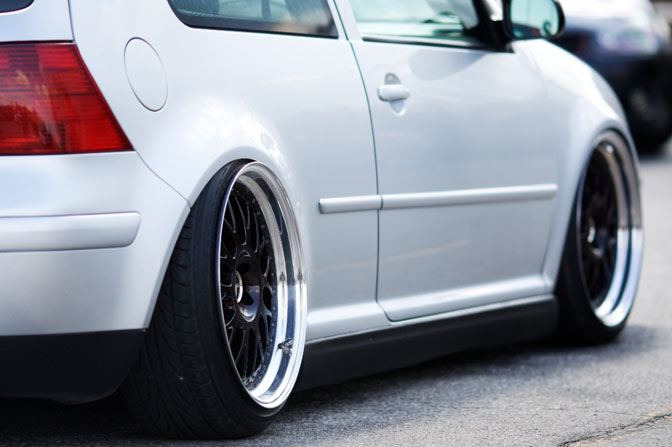 It seems to me, that the following for the Golf has never really diminished, whereas momentum behind Honda and the Civic has stalled out in the past period of time. From an outsider's viewpoint, the VW Golf scene appears to be quite strong: from Mk1s to Mk5s this is a pretty devoted international community.
Perhaps one reason for this, is that VW has done a great job in making sure that the spirit of the original Golf lives on in each successive model.
Now correct me if I'm wrong, but it seems like interest in Honda Civics is not what it once was. Although this scene has always been very North America centric, the general trend for Japanaese modded cars in this region has moved away from FF towards AWD and FR.
I'd also have to question, exactly how much of the spirit of the Honda Civics that we all loved back in the '80s and 90s lives on in the current model.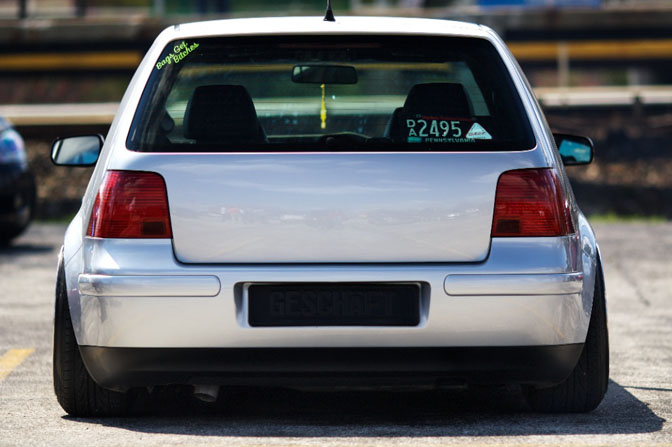 John Renna's photos of this fantastic Air Ride equipped Golf, has got me thinking about the parallels and differences between the scenes surrounding the Golf and the Civic…. Nice car huh?
So what do you think? Has VW done a better job in staying true to the spirit of the Golf than Honda has done with the Civic? Have the rise of Drifting, Time Attack and VIP Style interrupted interest in front drive cars inside the North American Japanese car scene?
:R