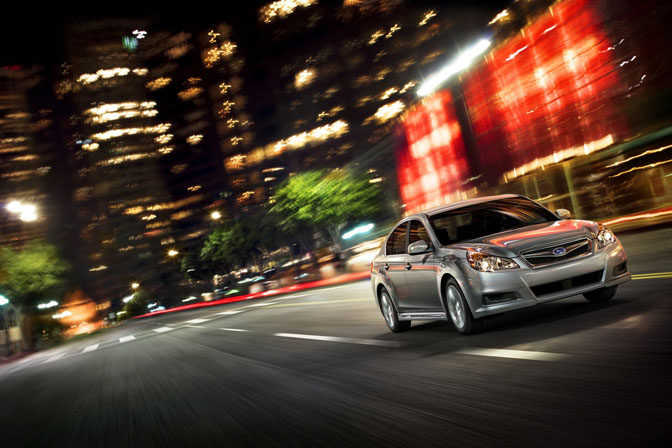 There's always been something that appeals to me about the Subaru Legacy, the "grown up" sibling to the Impreza. My time in Japan sold me on the Legacy even more, as it's one of the most popular tuning platforms there in both wagon and sedan form. In fact, there are a couple magazines in Japan dedicated just to Legacy tuning. The current Legacy has been around for nearly six years, so that means it's time for Subaru to bring out an all-new version of this unique sport sedan. The all new 2010 Legacy will be appearing at the New York Auto Show this month and Subaru has just released some official photos and info on the new car.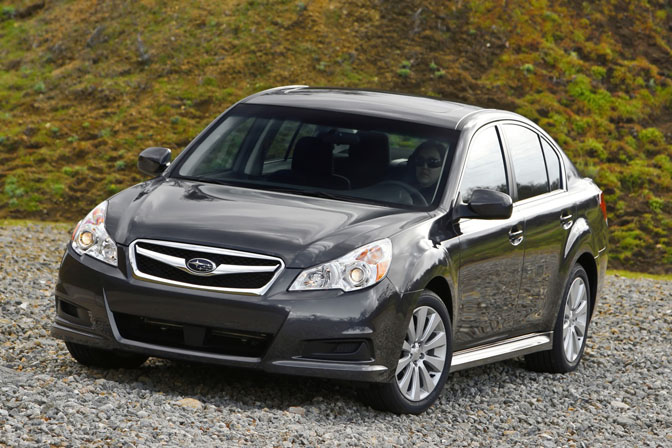 Like most new models, the new Legacy is a bit larger than the last, but it still manages to set itself apart from its more mainstream sedan competition. Subaru has also managed to keep the new model's weight gain down to a respectable 50 pounds. The Legacy has never been known for its crazy styling, and the conservative trend is continued with the new car. There have been significant changes to the exterior, but I doubt anyone will mistake it for anything but a Subaru Legacy.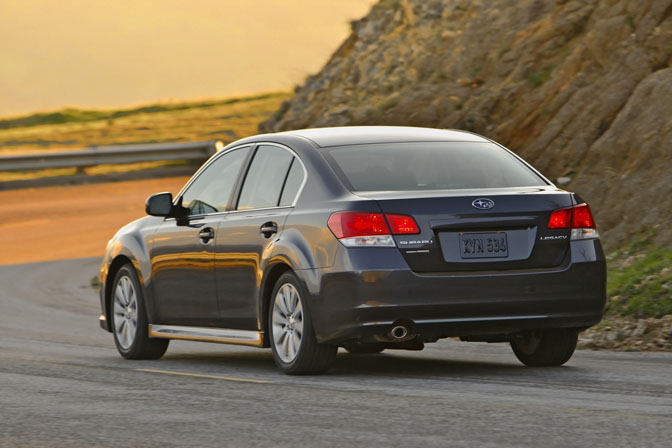 Compared to the current Legacy, the most significant exterior change on the new car has got to be the fenders, which are now flared for a more STI-ilike look, Now the car just needs some more aggressive wheels and tires to fill those big fenders…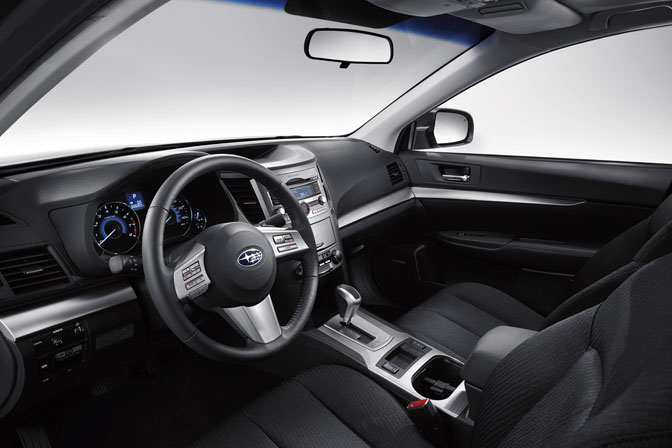 The 2010 Legacy's interior gets a complete overhaul – another big change on the new car. Interiors are always hard to judge until you see them in person, but so far I really like what I'm seeing here, especially the new instrument cluster.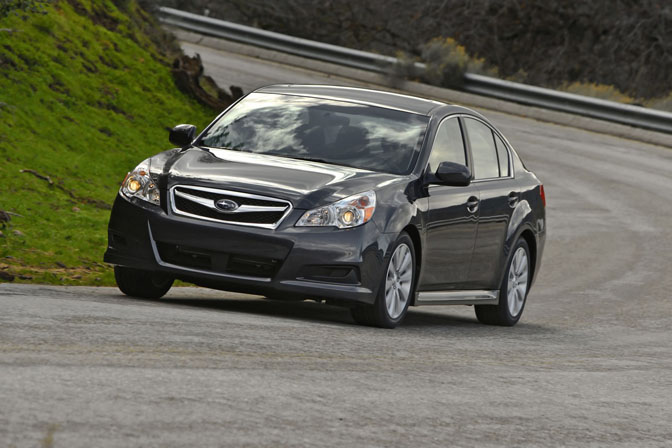 The new Legacy of course retains its signature all wheel drive system, and like the current car it will be available with three different engine choices. Base models will be powered by 2.5 liter non-turbo boxer engine and those looking for more power can step up to either a smooth 3.6 liter flat-six or the hot rodder's choice – the 2.5 liter turbo four. The turbo engine now makes 265hp (same as the '09 WRX) and comes with a new (for the US market) six-speed manual transmission.
Based on these early photos and info, it sounds like Subaru has done a nice job with the overhaul on one their most important models. You can expect to see a LOT of tuned versions of this car at Tokyo Auto Salon 2010.
-Mike Garrett