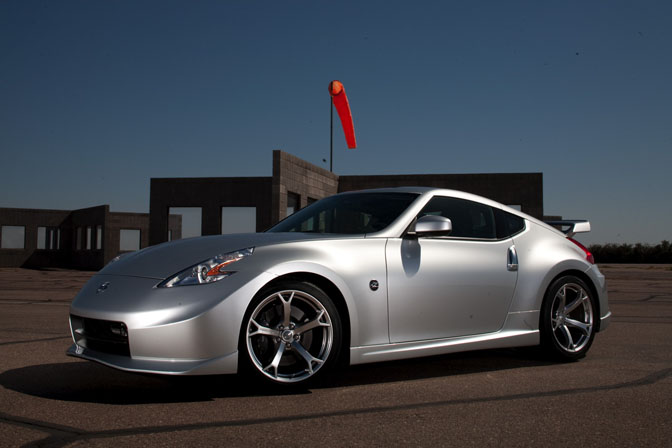 A while back we posted about theparts that Nismo released for the new Z in Japan, but now there's a complete Nismo edition of the 370Z that will be going on sale soon for the US market. Nissan chose to debut both this car and the new 370Z Roadster at this week's New York Auto Show. As you'd expect, the new Nismo Z gets a healthy boost in power, plus chassis and exterior upgrades that set it apart from the normal Z.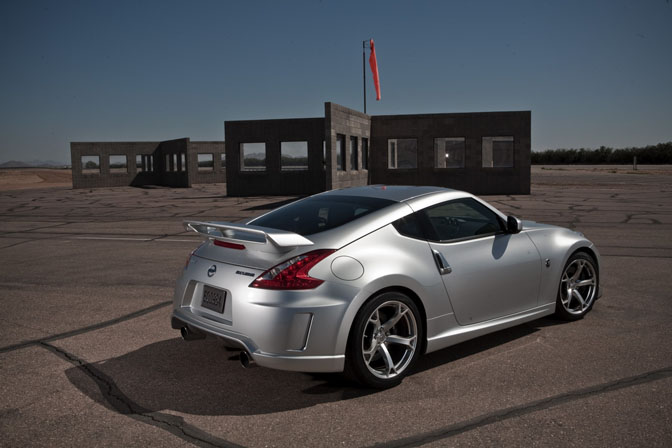 Power figures for the Nismo Z are up to 350 horsepower and 276 ft lbs.of torque thanks to a more aggressive exhaust system and special ECU tuning. That's an 18 horsepower jump from the stock Z, and it again proves the capability of the VQ engine with just minor NA tuning. The 370Z's suspension has be retuned for the Nismo edition and the wheels are designed by Ray's Engineering, measuring 19×9.5 front and 19×10.5 in the rear. The tires are high grip Yokohama Advans.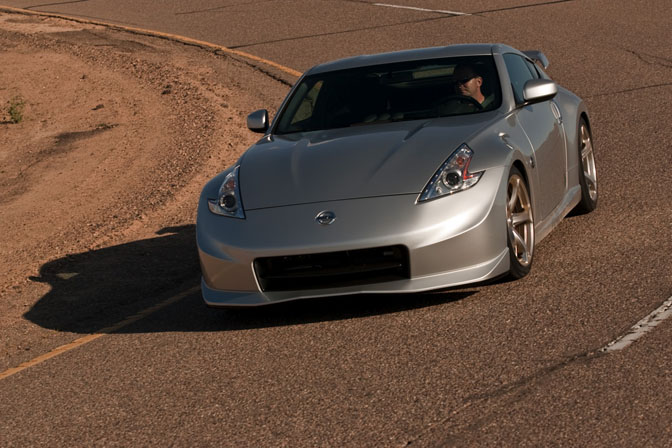 Outside, the Nismo Z gets a unique rear bumper, side skirts, and a functional front bumper that does away with the Z34's trademark "fangs". Nismo has done a fantastic job with the exterior, and I have a feeling we'll be seeing a lot of standard Z's being retrofitted with the Nismo kit.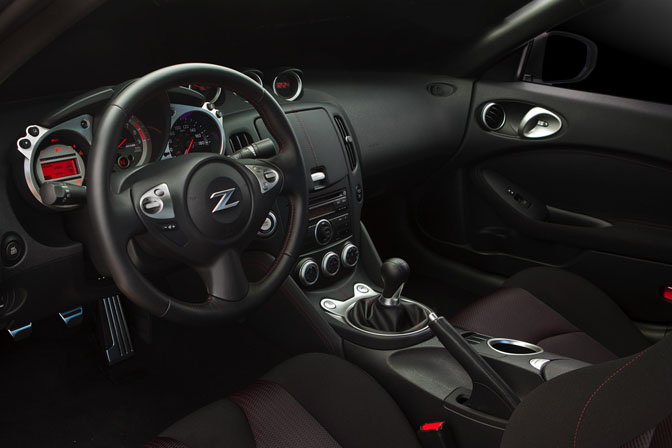 There are no big changes to the Nismo Z's interior outside of some red stitching and a few Nismo logos.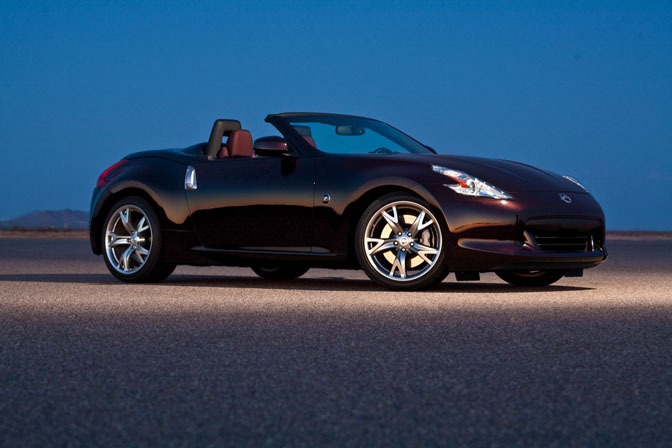 The other new Z shown in New York is the 370Z Roadster. There's nothing much to report on this one – it's simply a 370Z with a power convertible top. The new Z does look great in topless form though…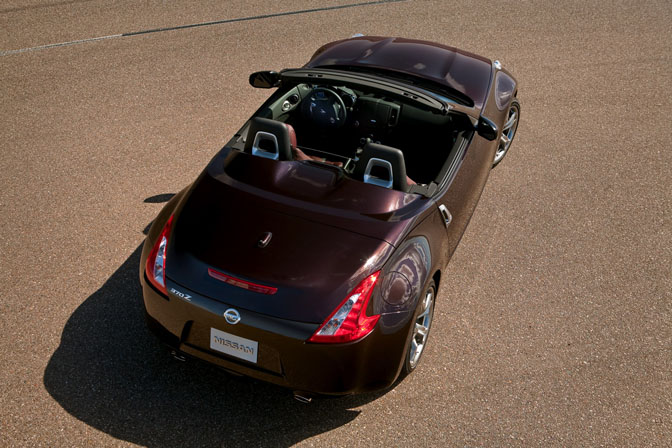 One of the biggest problems with cars that weren't designed as roadsters are the awkward looks when the top is raised. Fortunately,it's been said that Nissan has done their best to address that issue with the new Z Roadster.
The standard 370Z is already a fine car, and Nissan has done a great job of expanding the Zed's appeal with these two additions to the line-up.
-Mike Garrett