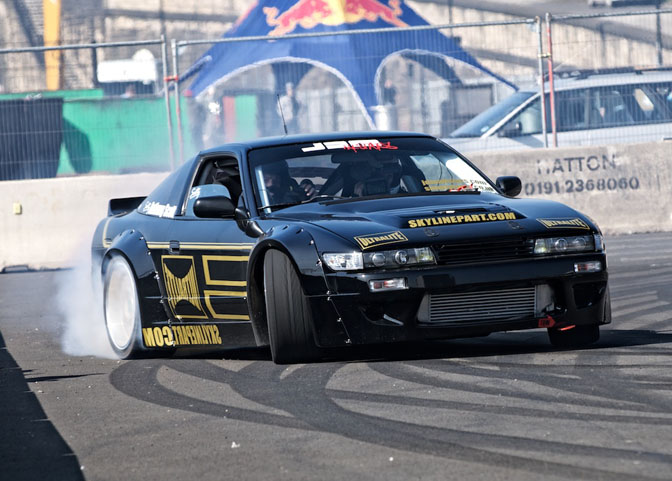 I'm sitting in the car park at the JDM Allstars Newcastle site…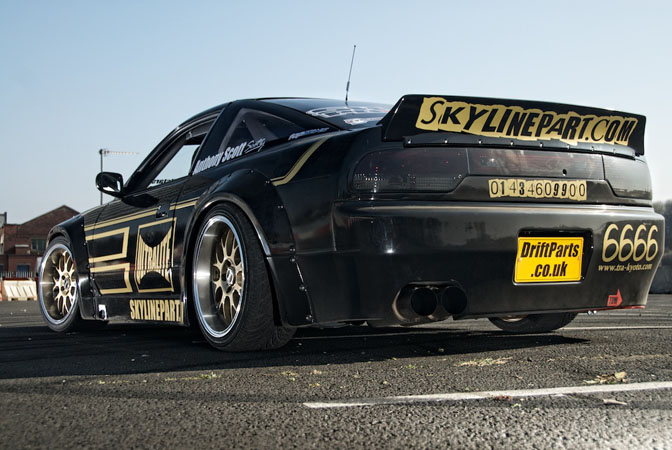 …and Ive managed to get a sneaky shoot in with Anthony Scott's Rocket Bunny S13.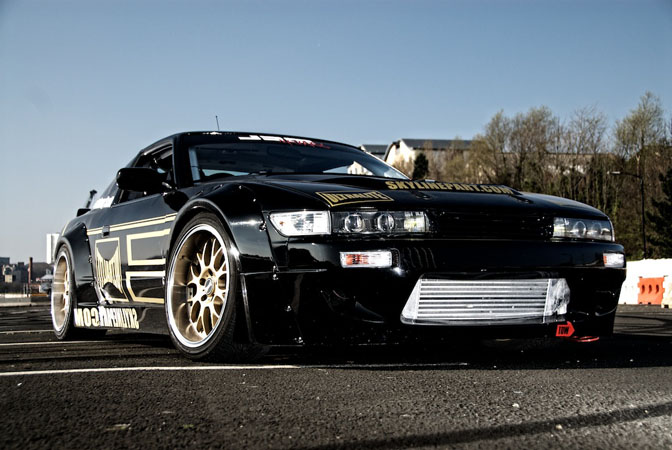 ….only a quick report, as I'm a bit pushed for time.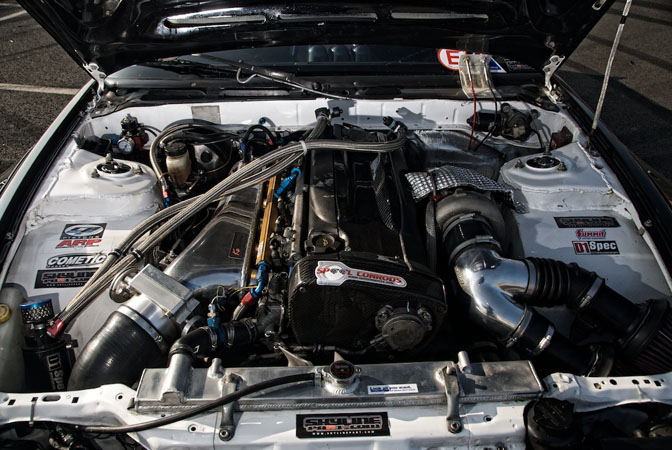 engine: RB30 with GTR ported and polished head, HKS 260 cams spool H beam con rods, CP oversize pistons, Garret GT35 turbo 40mm external waste gate, hks 720 injectors, producing 535 bhp with 540 lb/ft torque @1.6 bar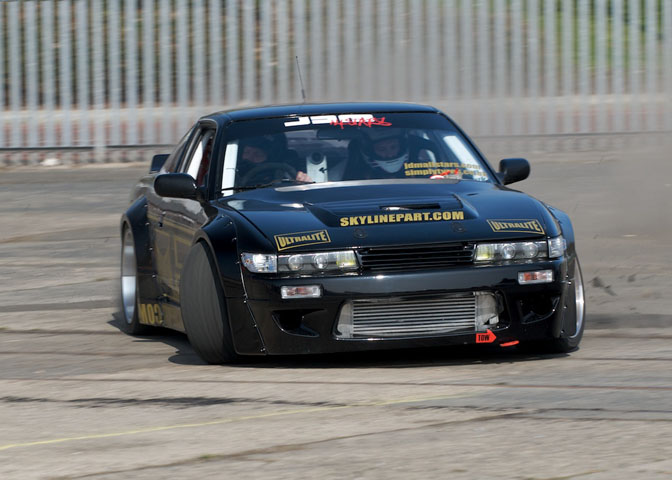 Driftworks control system 2 coilovers with Driftworks adjustable lower arms….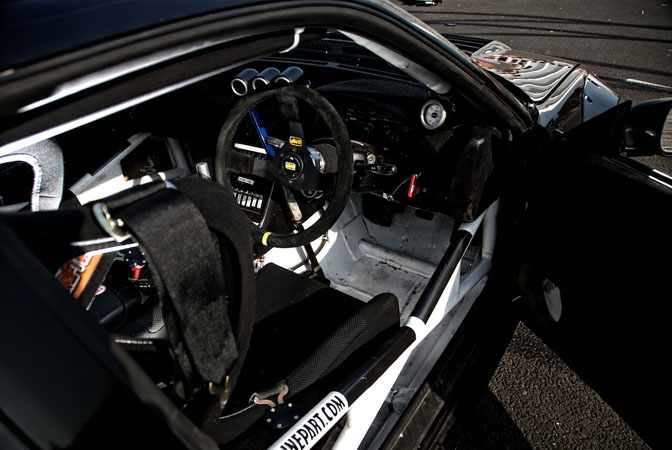 RB25 gearbox with PPG straight cut gears and dog selector, nismo twin plate clutch.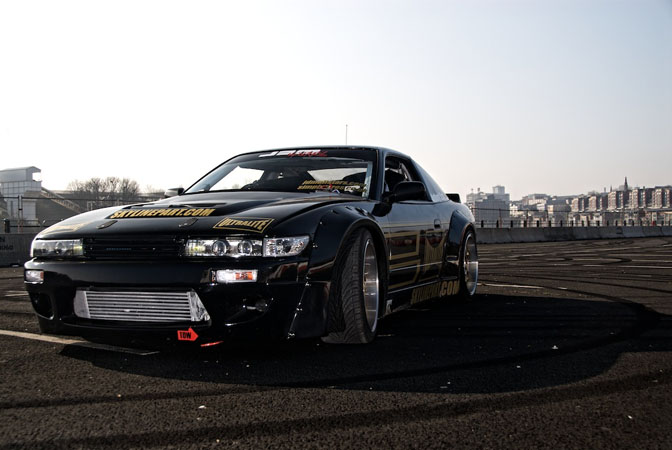 Rocket Bunny Tra-kyoto 6666 custom body kit , Ultralite 18X9 ET 10 alloys.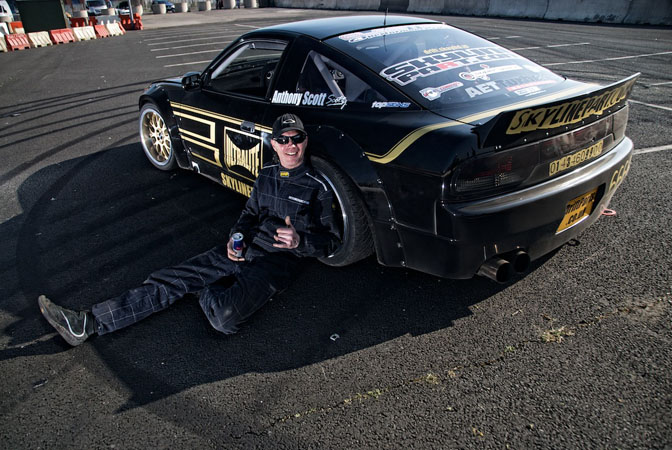 The car is one of a kind, the only Rocket Bunny s13 in Europe and looks amazing, after the first ever runs with the car Scotty couldn't have been happier with the car, everything worked perfectly and he's looking good for JDM round 1 tomorrow.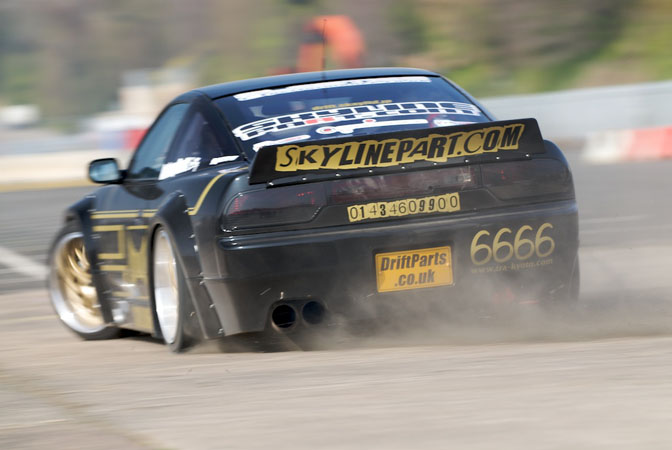 -Ross Ianson