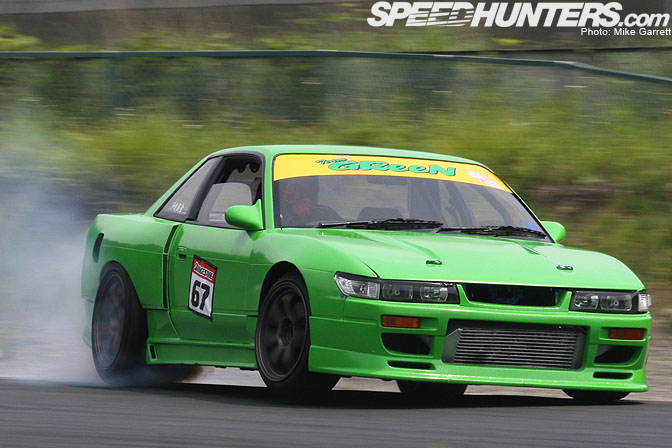 Since it's drifting month, I've been spending a lot of time hunting through the photos on my hard drive looking for interesting drift material to post. Scrolling through the thousands of pictures I have, I noticed the incredible variety between the colors of each car. Since it's such a visual motorsport, the color of the cars plays an important role in the overall impact of drifting. In fact, I'd say that the paint designs on drift cars are much closer to hot rods than they are to race cars in terms of creativity.
This got me thinking, why not do a post showcasing drift cars of the same color? In this case I chose the color green because there seems to be a high number of cool looking drift cars coated in various shades of green. I will consider this green post my late earth day contribution.
Or maybe I'll just consider it an excuse to post more cool drifting photos…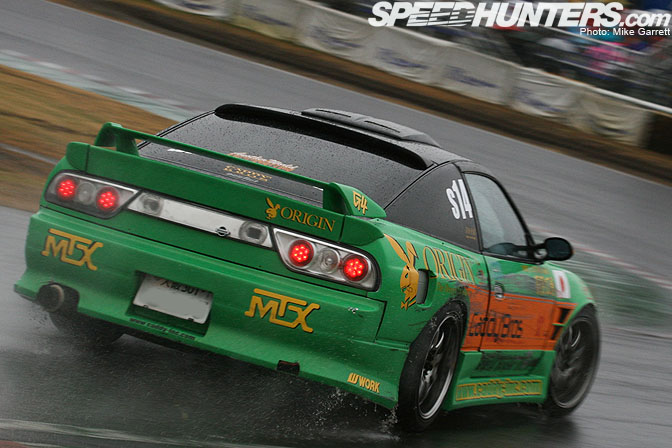 The green Caddy Bros 180SX was a a show car when it came out a few years ago, but now it's sporting its fair share of drifting scars. If I remember right, the backup lights on this car are actually LCD screens…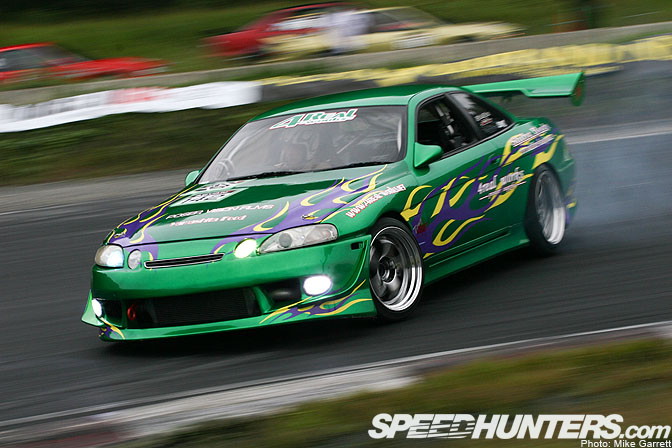 The 4 Real Works JZZ30 Soarer at Nikko Circuit. The 4 Real guys are big supporters of the green drift car movement.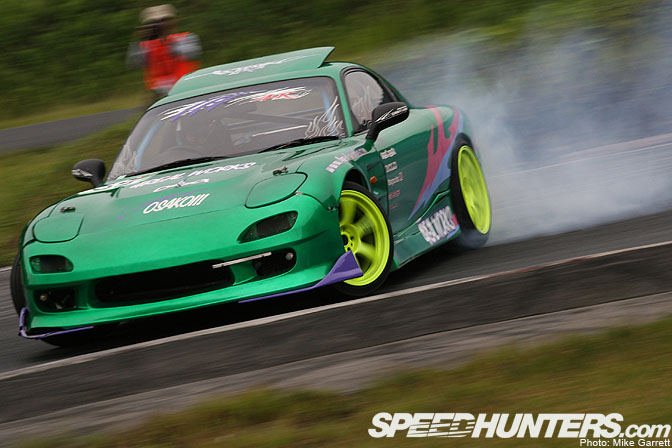 This FD3S RX7 is another 4 Real car.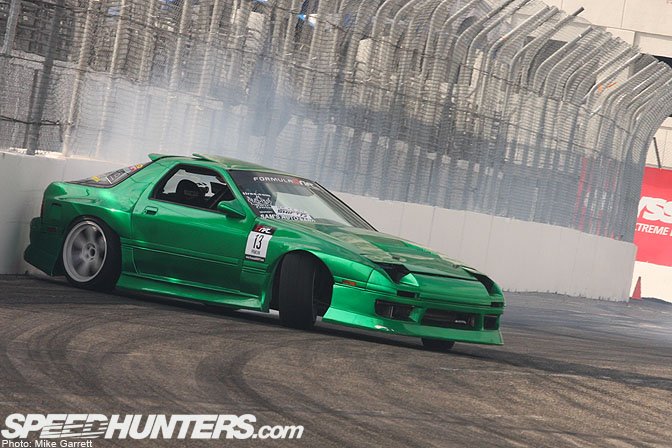 JTP doing his part here in the USA. This may be the most eye-catching paintjob I've ever seen on a drift car,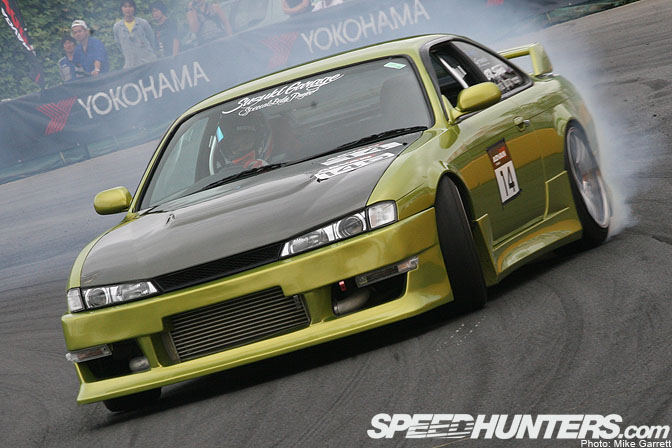 This S14 is wearing a slightly different shade of green. Or is that gold?
Close enough…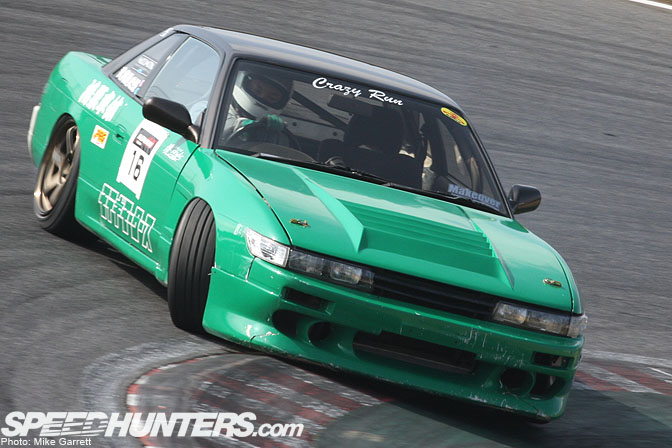 I love the green and black combo on the Crazy Run S13, seen here at Tsukuba earlier this year.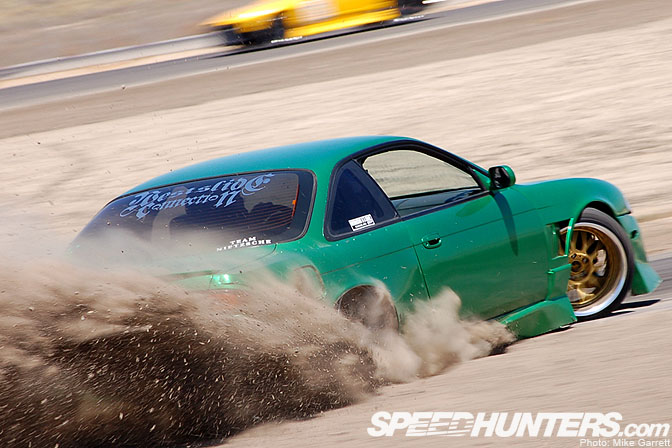 Matt Powers bringing new meaning to the word "dirt drop" at Buttonwillow in the summer of 2007. It'd certainly be strange to see Matt driving something that's not dripping with green flaked paint.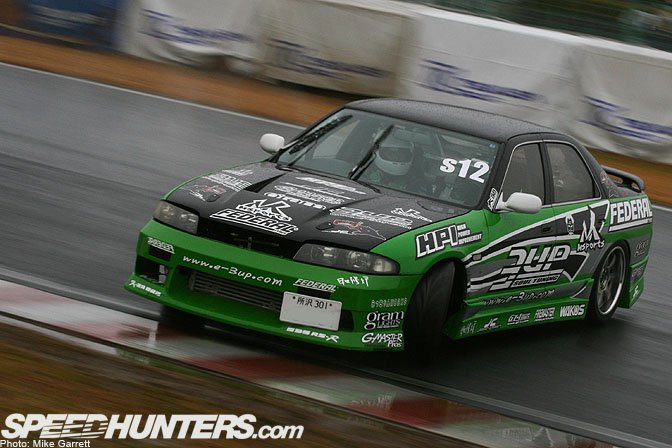 3Up Mitsue-san in his D1SL-spec R33 sedan. Mitsue is another person who loves green cars.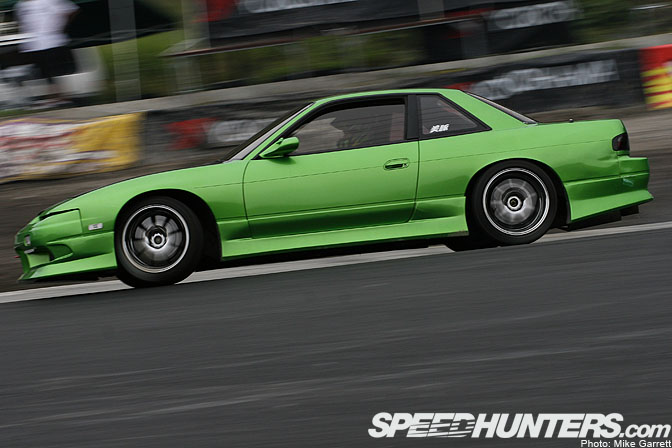 This S13 coupe is another addition to the wide spectrum of green drift cars out there.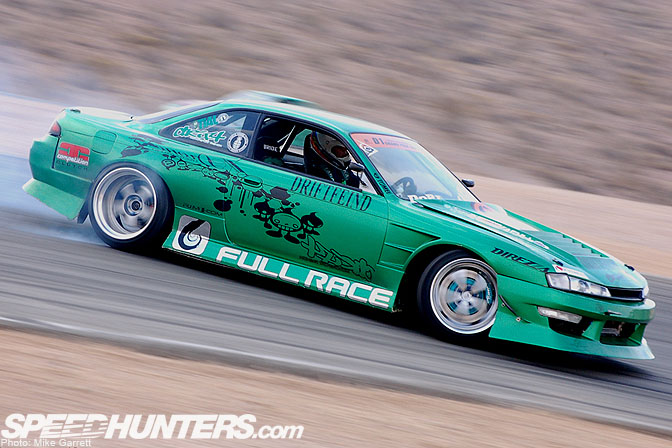 Forrest Wang's S14 at Horsethief Mile during the second All Star Bash event. Is this car stil around? I can't remember hearing anything about it recently.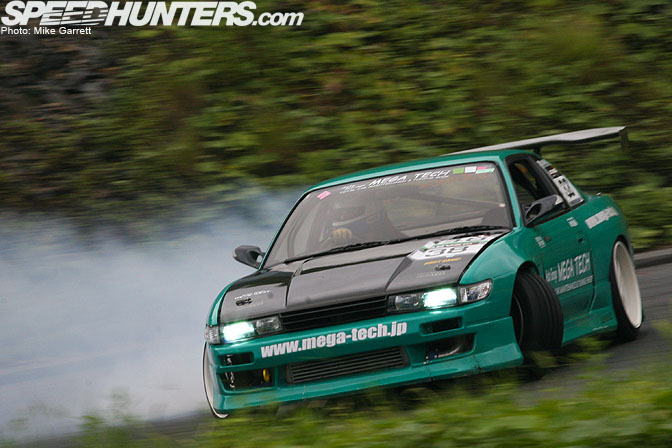 Finally, if you have a green drift car in Japan you also get the benefit of
having camouflage during the summer months.
By looking at this post you've now done your green deed for the day.
-Mike Garrett