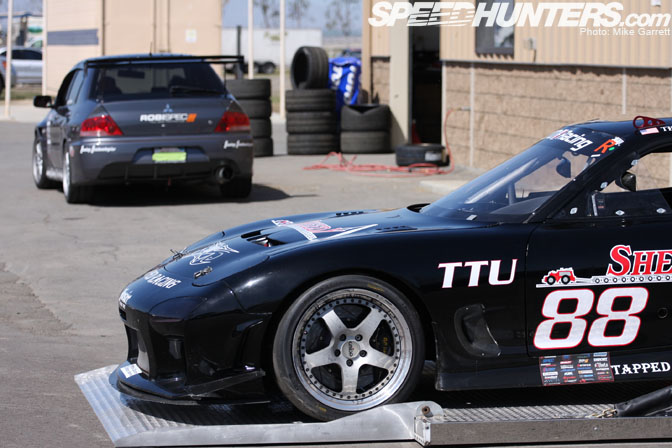 Yesterday I highlighted some of the class winners from the Redline Time Attack event held at Buttonwillow Raceway last weekend, and now I'll wrap up my event coverage with some more odds and ends from the kick off of the 2009 US time attack season. With over 100 entries spread among the different classes, there were a lot of cars out there that I haven't even posted yet.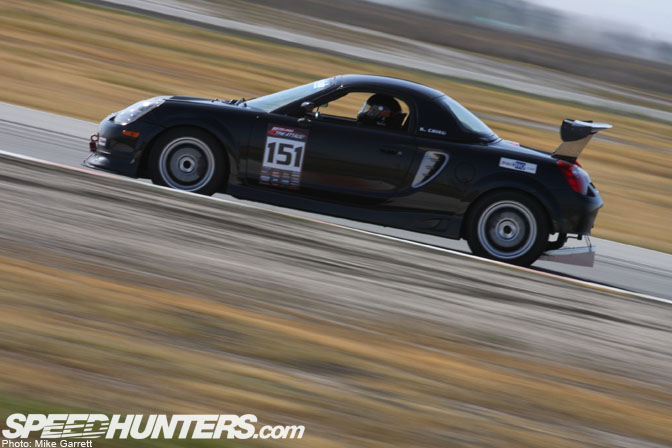 One of my personal favorites of the day was Kenny Chieu's MR2 Spyder, a car which I first spotted on Linhbergh's blog some time ago. The little Toyota put up a fine showing in the Street rear-drive class against its open-top arch rivals, the S2000 and Miata.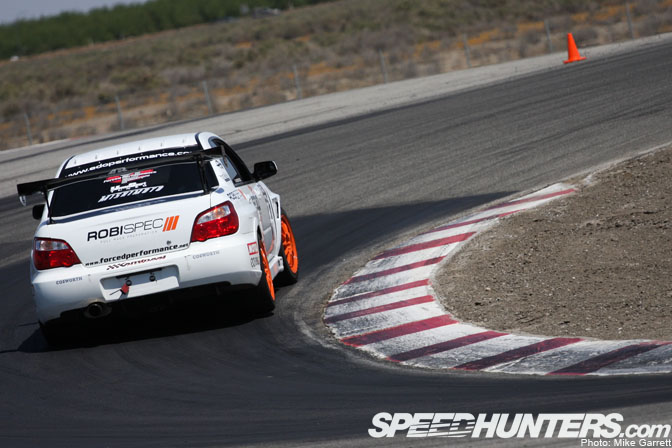 The EDO Performance STI getting down in Buttonwillow's famous "off-ramp" corner.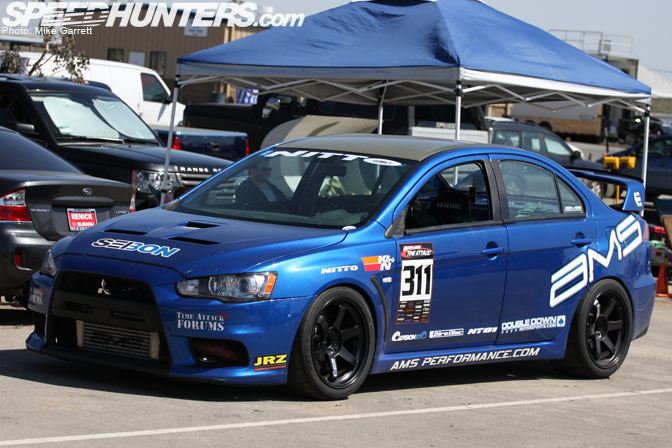 A static view of the "Gates311" Evo X and it's aggressive concave face Volk TE37's. I really admire this car's simplicity…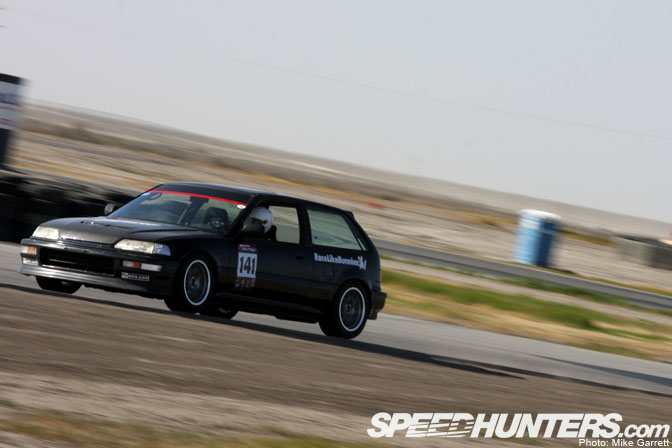 Another machine from the "simple is best" school of thought, a clean EF-chassis Honda Civic with a JDM front end conversion. You still see a lot of EF's at Honda meets and shows, but it's nice to see them ripping it up out on the track.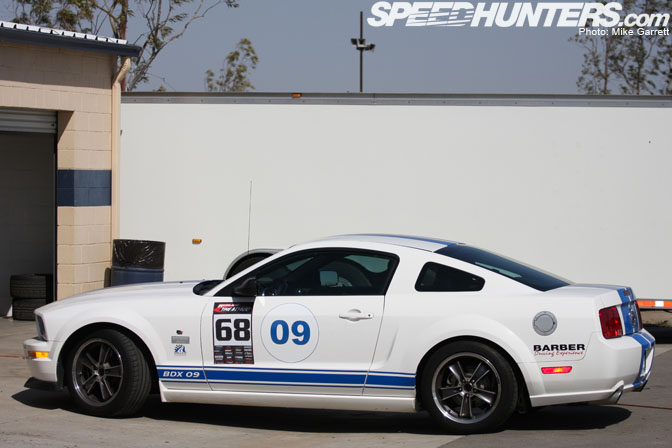 The squadron of late model Mustang GT's from the Barber Driving Experience brought some excitement to the track with their sideways corner exits and exhaust notes full of V8 goodness…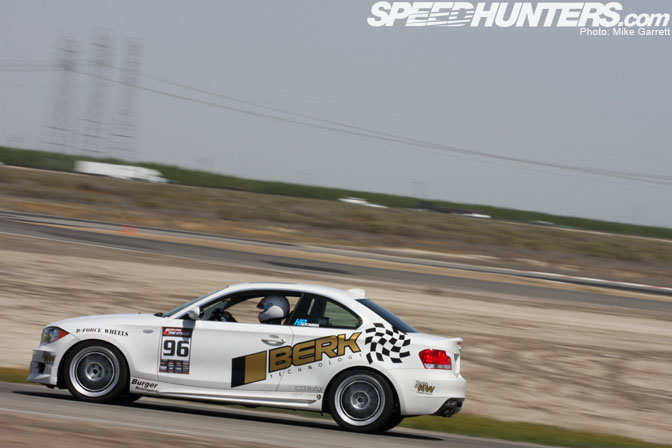 The BERK Technology BMW 1-series ended up finishing 7th overall in the Street rear-drive class with a best lap of 2:03.612. A bit of extra trivia here, did you guys know that Oka-chan of Yashio Factory in Japan recently picked up his own 135i for a new project?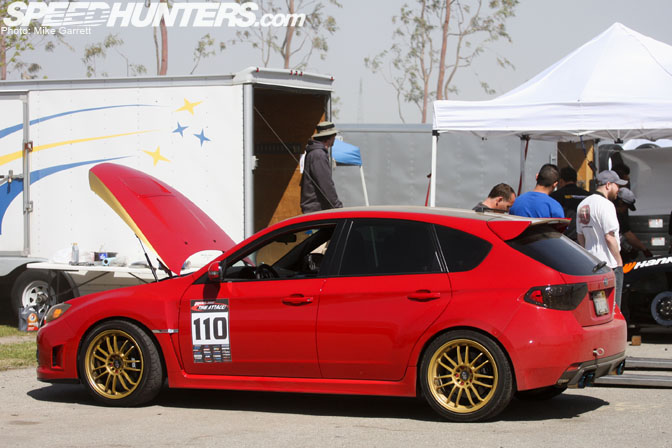 Nicely done GRB Impreza, caked in dust like a true Buttonwillow racer…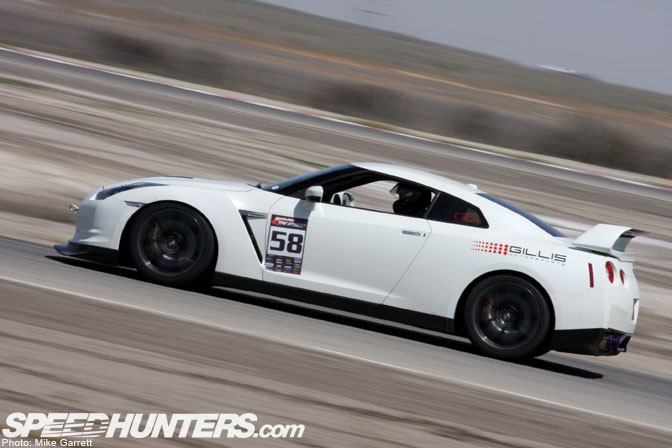 The Gillis Motorsports R35 GT-R slowing into the bus stop corner.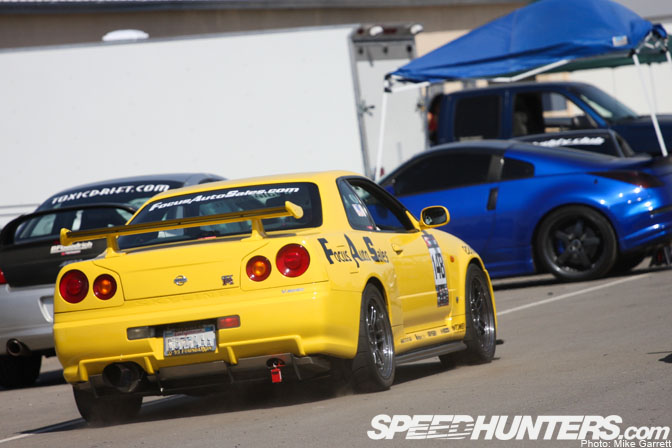 Or maybe a "classic" GT-R like the Focus Auto Sales BNR34 is more your style? With a 2:00.01, the yellow Skyline was able to take third place in the Modified AWD class.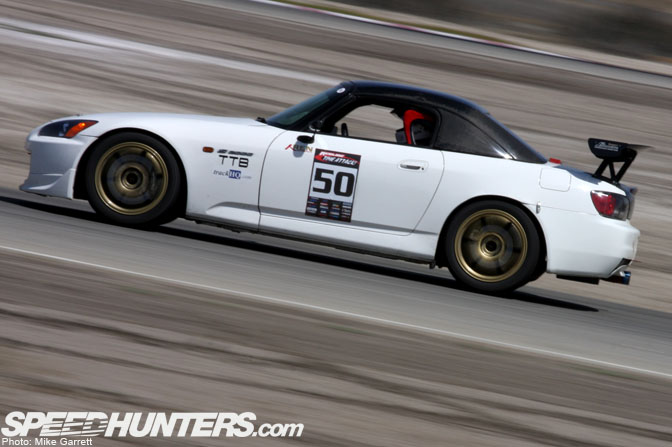 Another one of the many S2000's running in the Street and Modified Classes.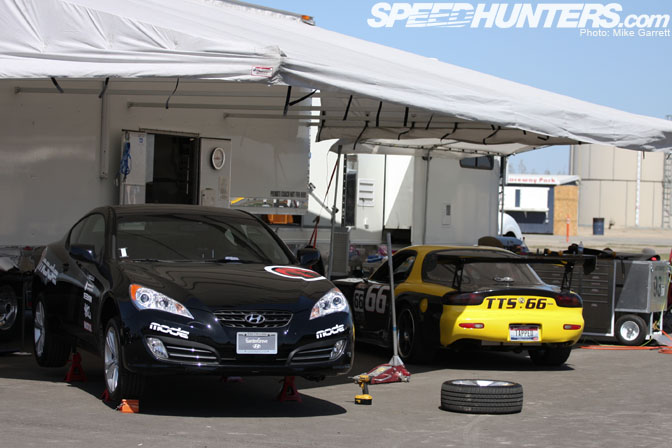 It hasn't been on sale for long, but the Hyundai Genesis has already started popping up at time attack events. I have a feeling we will be seeing a lot more of these as the season goes on.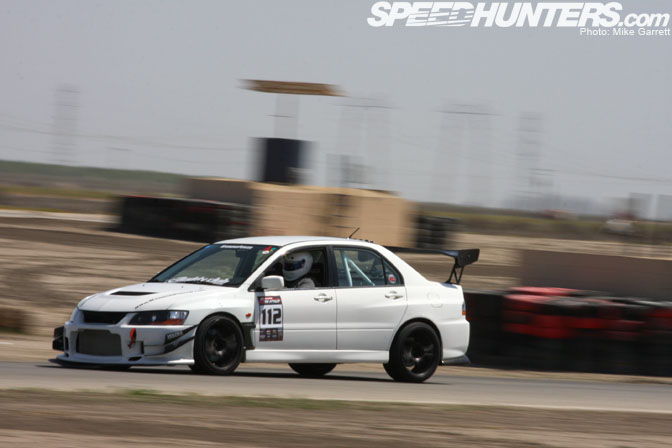 Another Voltex'd Evo, this one running in the Street AWD category.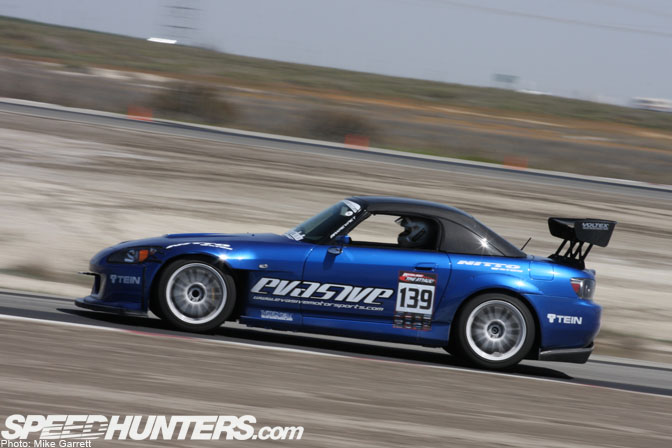 With S2000 maniac Robert Walker behind the wheel, the Evasive car managed to secure second overall in the Street rear-drive class with a 1:59.182 lap.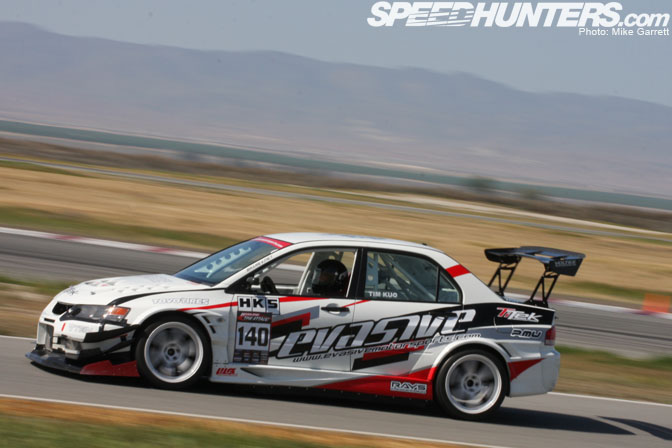 And finally, the Evasive Evo, which unfortunately wasn't able to record too many laps (to do to mechanical issues I'm assuming). Nonetheless, the heavily JDM-inspired Evo looked fantastic out on track, as usual.
I'm already looking forward to the next Redline Time Attack event, which will be held at Willow Springs International Raceway in late May.
-Mike Garrett