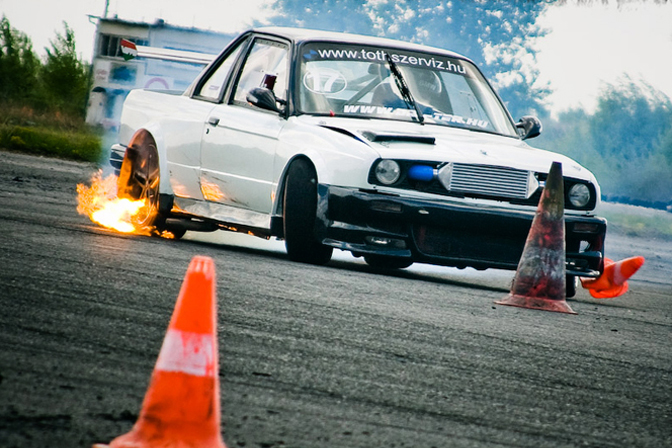 Hmmm. I think I'll just go ahead and let that lead photo speak for itself.
These pictures were taken at a drift practice event in Hungary by a photographer named Kristof Kiraly, and they make a fine addition to the international drift coverage we've been running this month.
What caught my eye first is of course this E30 BMW 3-series that's been converted into a pickup truck.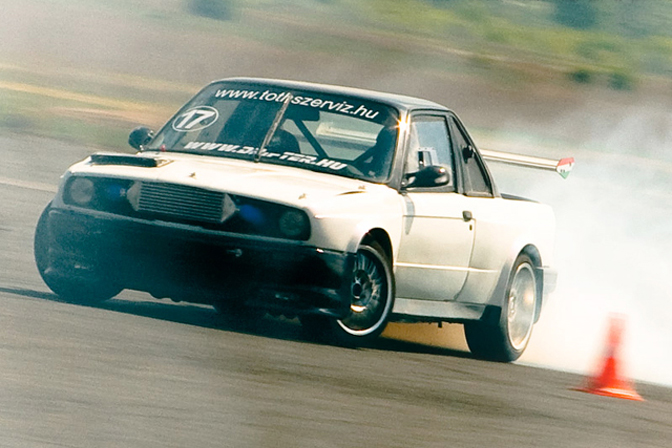 Now, what to call this European version of a Sil-Truck? "El Bimmerino" perhaps? Whatever you want to call it, it's certainly one of the most unique drift vehicles I've ever seen.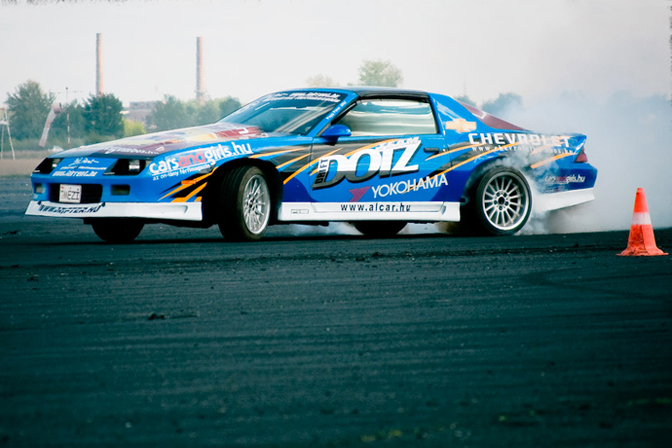 Seeing this third generation Camaro reminded me of the drift Camaro that a guy had in Hawaii years ago. I think that was the first American drift car that I've ever seen.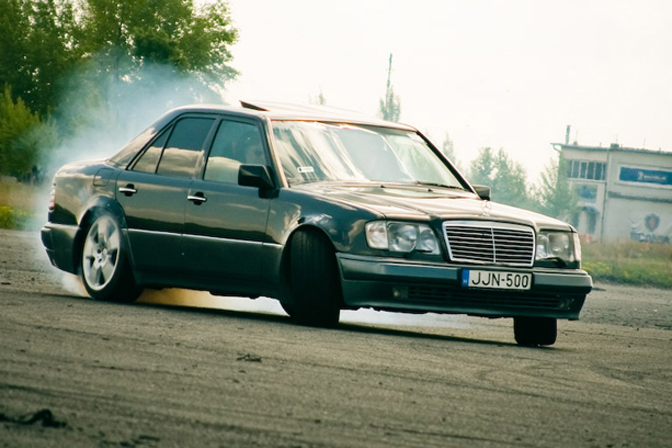 Mob car chase or drift event?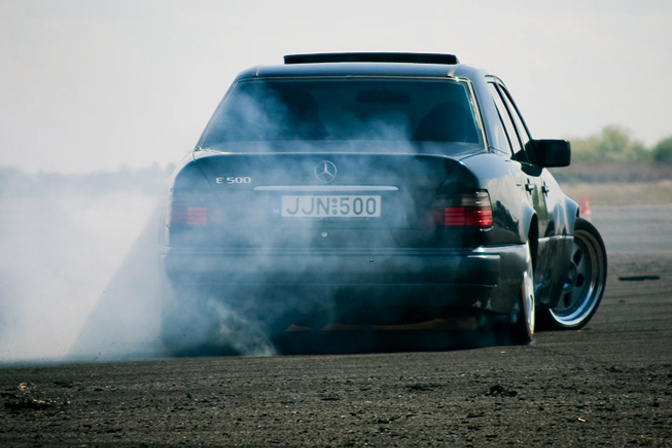 There's just something so right about this.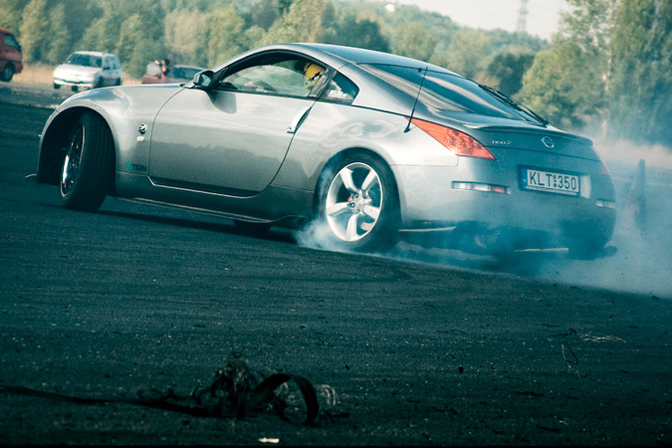 This 350Z rounds out the international selection of cars at the event.
I can't say that I'm too familiar with the Hungarian drift scene, but these pictures make it look quite promising.
More photos on Kristof's Flickr page.
-Mike Garrett