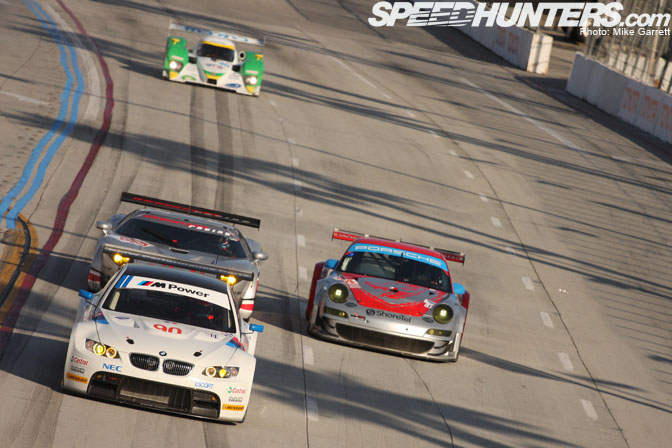 Well, another weekend, and another big event to cover. As you saw from Rod's post yesterday, we are back in Long Beach again for the famous Grand Prix on the streets. There's a lot going on at the LBGP this weekend, but we are focusing the American LeMans event for the most part. After arriving on site this morning and getting accustomed to the track,  the action kicked off when the ALMS field took to the course for their afternoon practice sessions.
This is my first ALMS event, and there really couldn't be a better place to take it in than on streets of Long Beach.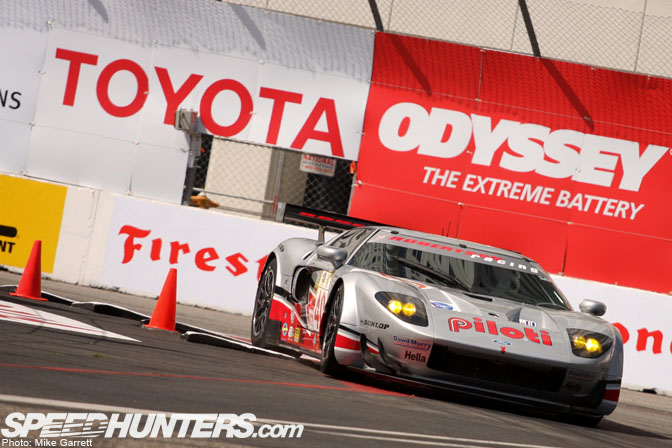 Just as our own John Brooks has recently gotten his feet wet covering drift and time attack events, I'm getting my first real taste of the sports car world. So far, I like what I see (and hear!),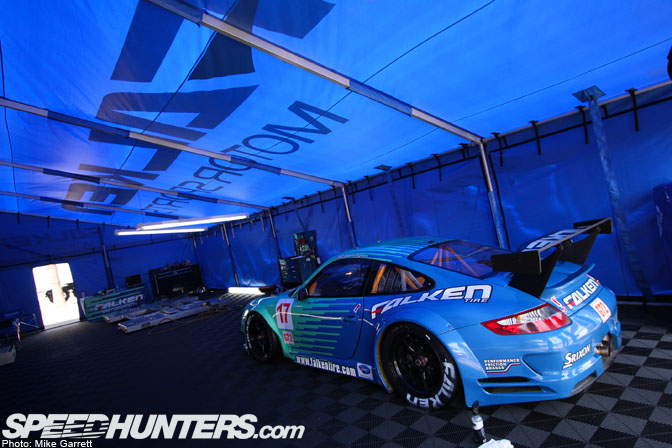 Here's one of the big reasons why I'm here this weekend – the new Falken GT2 Class Porsche. Much more on this car to come…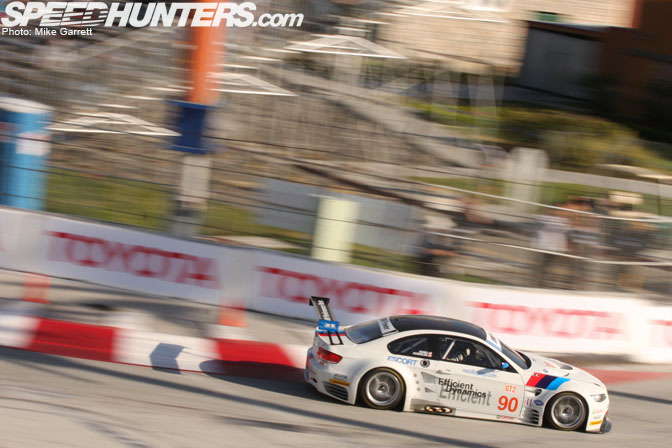 And of course the BMW's. They look even better in real life than they do in photos…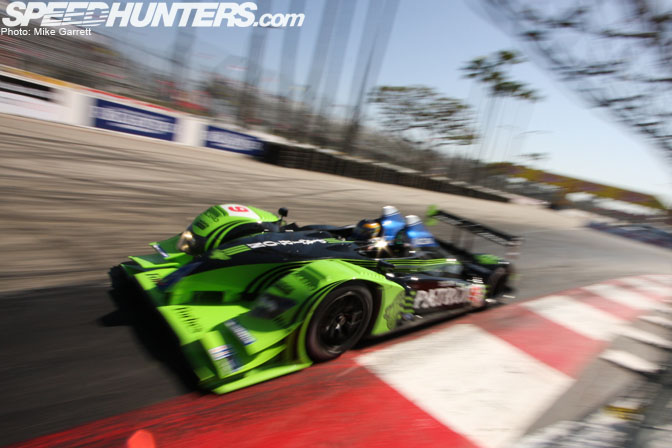 I've been a bit overwhelmed with all the photo locations around the circuit – some of which put the lens just a few feet from the cars. If you've ever played with a wide angle lens, then you'll know just how close the car is to me in this shot.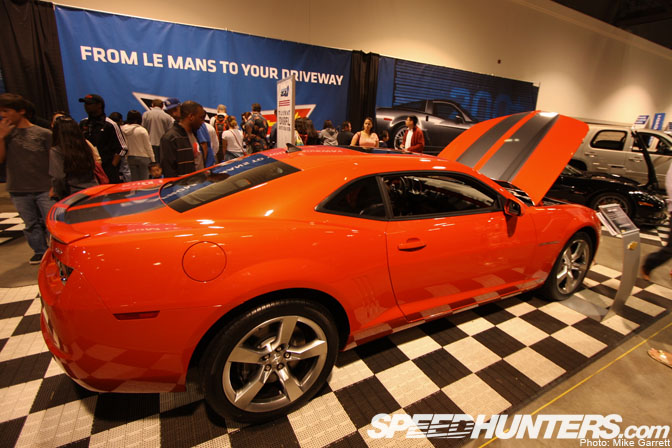 There's also a lot of static displays to be found inside the Long Beach Convention Center. I was happy finally getting a chance to hop inside the production version of the Chevy Camaro and play with all the buttons. This car has been a long time coming, hasn't it?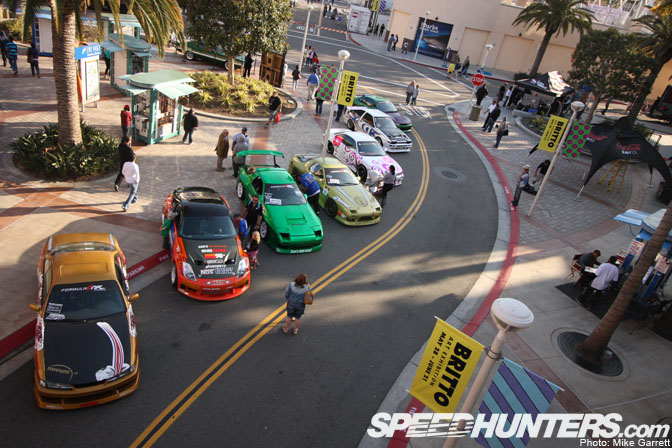 At the end of the day there was a gathering at the Pike featuring the cars of the team drift comp this weekend.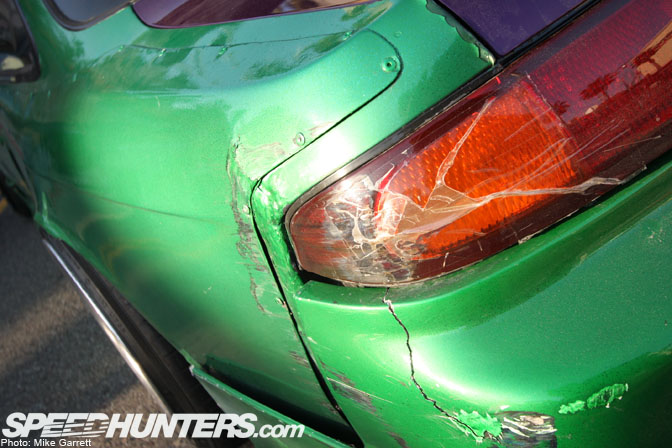 Have you guys had enough of Matt Powers' S14 yet? Didn't think so. Matt will be showing his signature brand of car style to a whole new audience this weekend.
Alright, I'm about to fall a sleep at my keyboard so I'll end here. Back at the track again tomorrow for qualifying!
-Mike Garrett