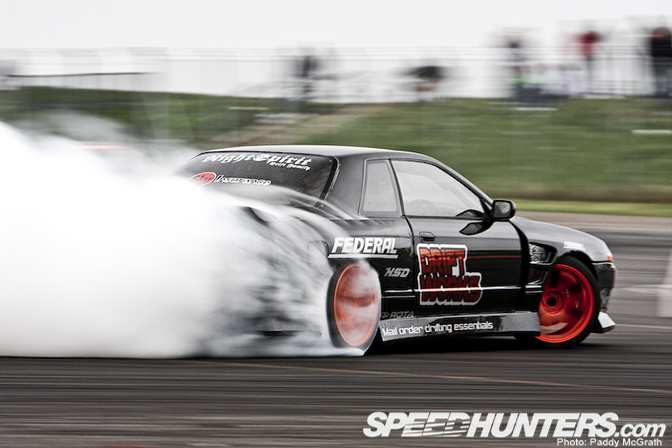 The inaugural round of the Prodrift Super Series, the first inter-Ireland and Great Britain series, was held this weekend gone at Donington Park. The venue which will host the 2010 Great Britain round of the Formula One World Championship, featured a custom built course designed by the Prodrift judges. It featured a high speed run in to the first corner which was the width of the course that lead into two tightening sweepers that finished with two tight hairpins. The morning practice session saw the drivers adapting to this very challenging course and trying to find the limits of their cars, some of which was their first competition event. It was Ben Brokesmith, a.k.a. Bon Bon (pictured above), who was to qualify first in his freshly repainted 1JZ powered Driftworks R32 Skyline. Expect a feature soon …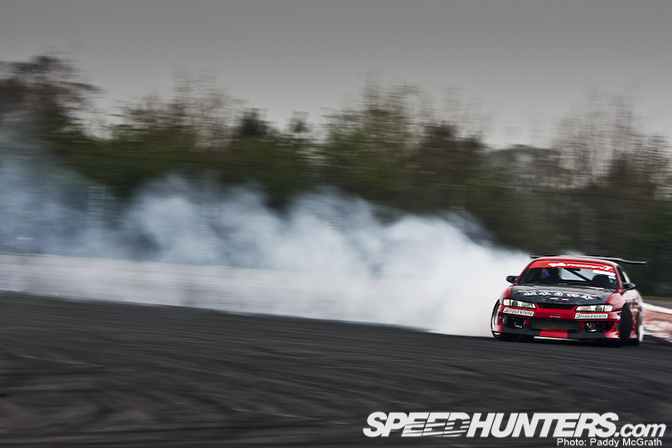 Bon was to face off against up and coming drifter Steve Moore in his beautiful S14 Silvia …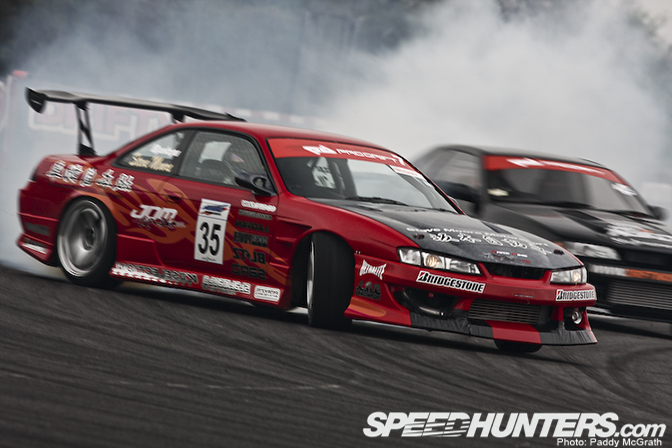 … and it was Bon who was to emerge victorious and into the Top 8.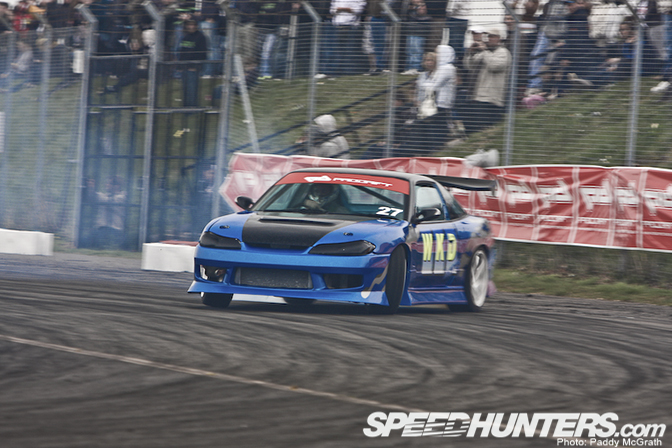 Returning after a year long sabbatical, Johnny P qualified second in his first outing in his new WKD Imports RPS13 180SX.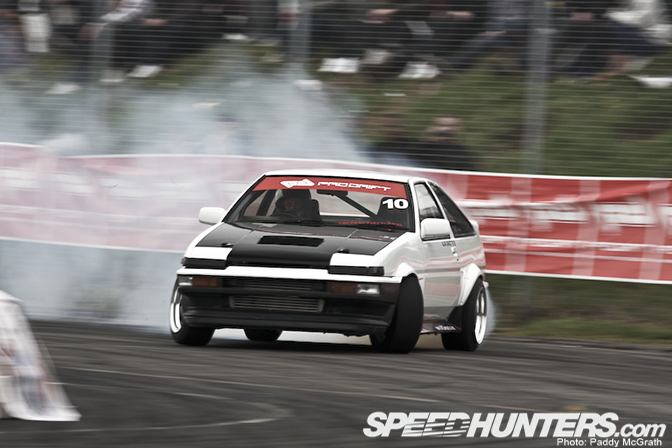 WKD Imports mechanic by day Alan Sinnott was to make a huge impact in his fresh SR20 powered AE86.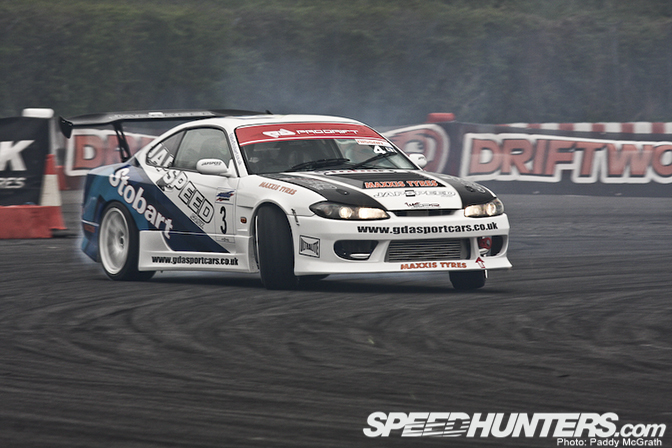 Stobart driver Shane Lynch was definitely the hard charger of the weekend. Having struggled to get to grips with his new Japspeed S15 on Saturday, Shane put on a hugely impressive performance in his Top 16 battle on Sunday. Definitely one to watch out for …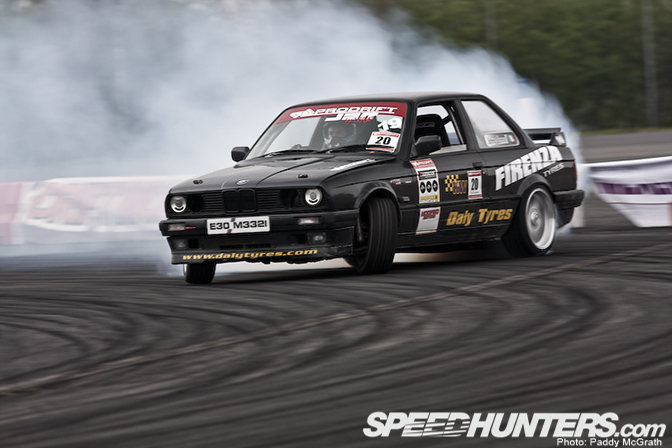 John O'Connell was the only driver not in a JDM model. This E30 with a 3.2 litre M Series powerplant and huge steering angle put on an exciting display for the crowds.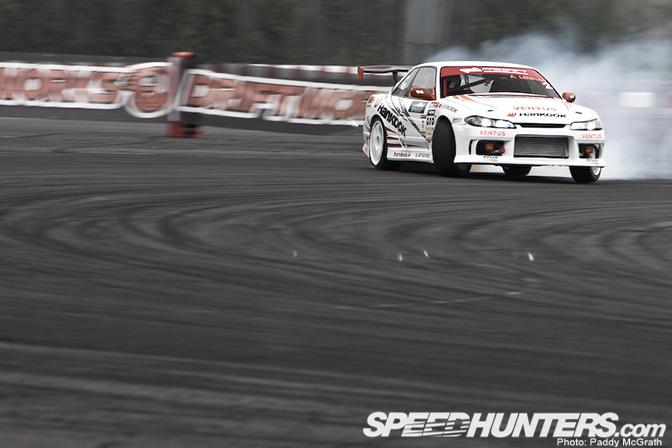 Always on form Hankook driver Alan Lenihan was his usual consistent self, laying down perfect run after perfect run. Only to be eliminated by eventual winner Dean Kearney in the Final 4.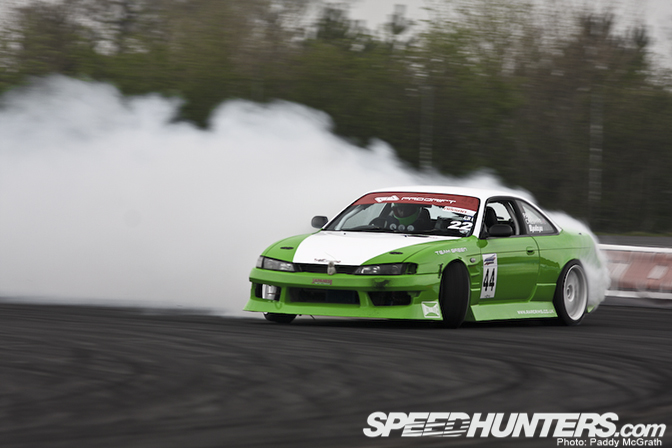 Paul Chesire representing Team Green was ablaze all weekend only to be stopped by Bon Bon in the Final 8 stages.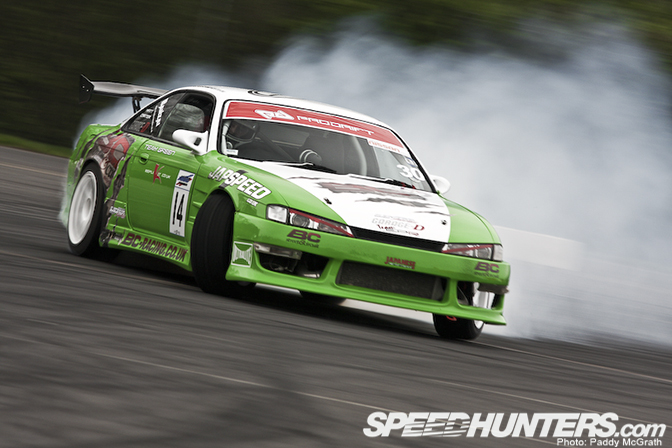 His Team Green mate Matt Carter was to be defeated by Danny Eyles in the second Japspeed S15.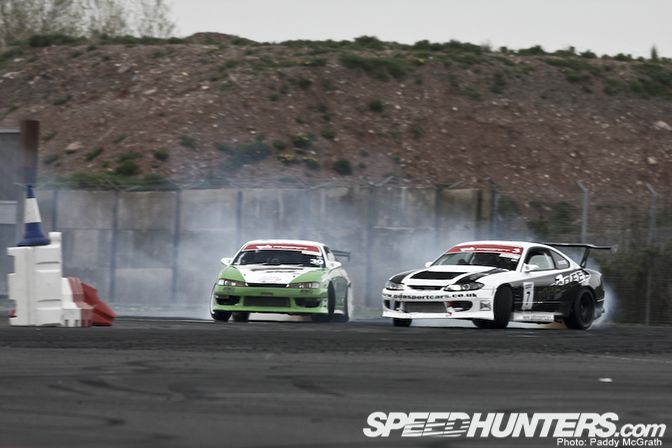 Eyles was to bow out in the Final 8, but his super aggressive driving style will not be forgotten !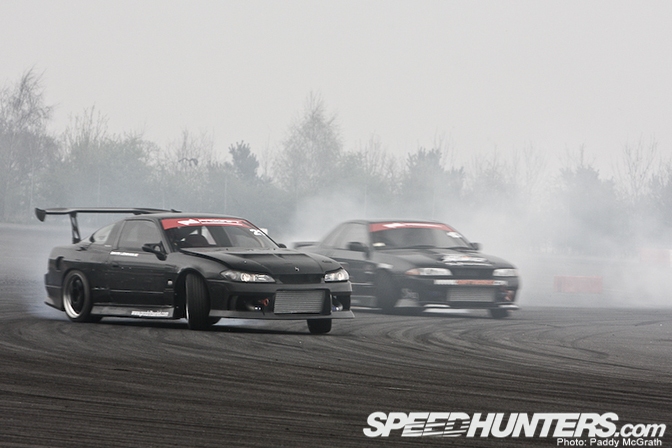 It was Gavin Lenihan, brother to Alan, who was to stop Bon in his tracks and join Dean Kearney in the final.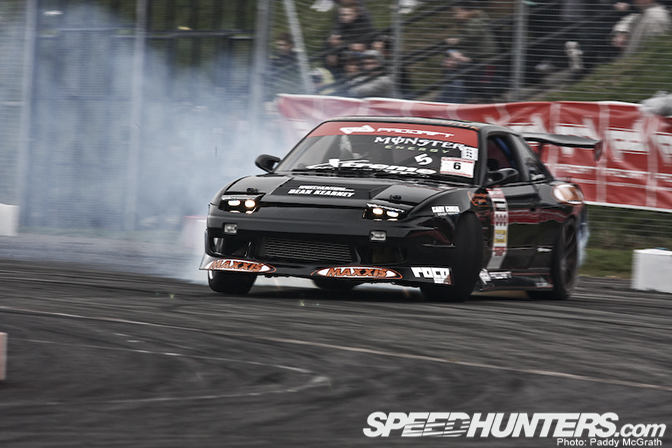 However it was Dean Kearney who was to take the victory in his Maxxis sponsored Nissan Onevia. The freshly repainted car suffered a major off during qualifying, breaking a wheel, coilover and a set of rear arms. His mechanics had to work flat out during the break to get the car ready fro the Top 16, aided by fellow driver Shane O'Sullivan and getting the required spares from Team Japspeed. The effort was worth it as Kearney sailed to victory, giving it 100% on every battle and never needing a re-run.
For further information and championship standings, visit : Prodrift Series
For more galleries, check out my Flickr page
- Paddy M