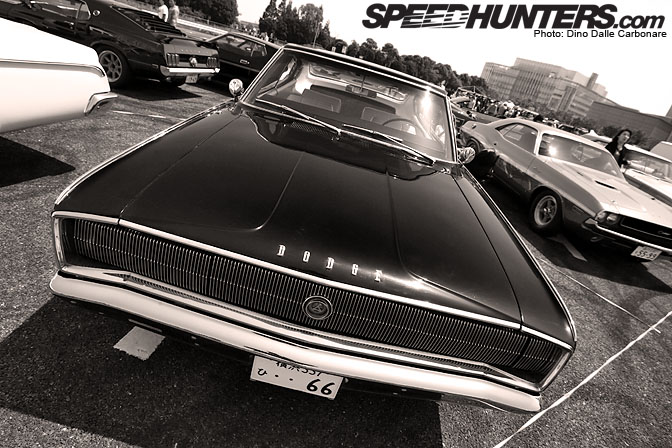 For the first part of the Mooneyes Nationals coverage I selected some American Iron that really stood out for me. Starting with the 1966 Dodge Charger above. It was the first time I have seen one up close and was impressed by that one-piece grille. Not sure how much weight the flip-around headlights add to this muscle car, but who cares when it looks this good!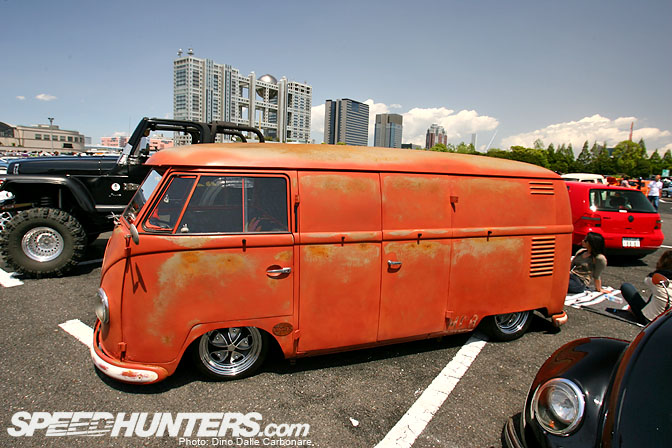 OK it's not really American, but it might as well be! This VW Transporter looked particularly cool with that rusted-out rat-rod look.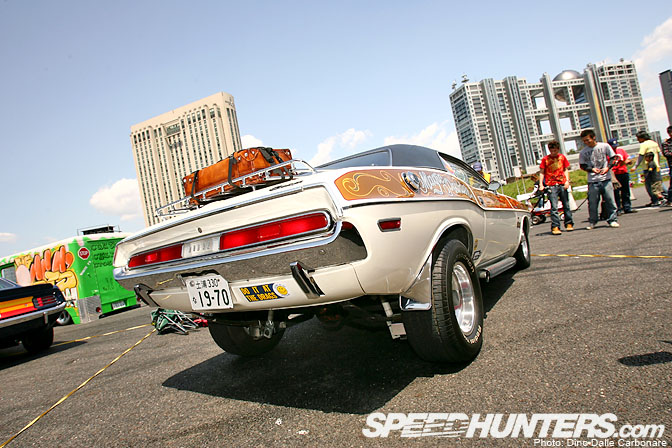 Another Dodge, this time a 1970 Challenger sporting some very period-correct groovy side-graphics and a curious trunk rack with strapped-down leather suit case. I couldn't get over how high this things was riding at the rear! Quite a different look to all the slammed trucks and low-riders.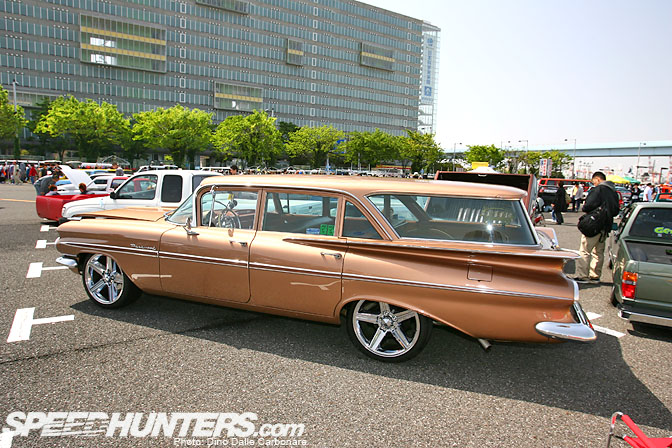 I've always like a well designed wagon and I couldn't believe how hot this 1961 Chevrolet Parkwood looked! I wonder if it would be a good idea to replace my Legacy Wagon with one of these? I think the fuel consumption may suffer a little (I have a picture of a toilet bowl being flushed continuously…)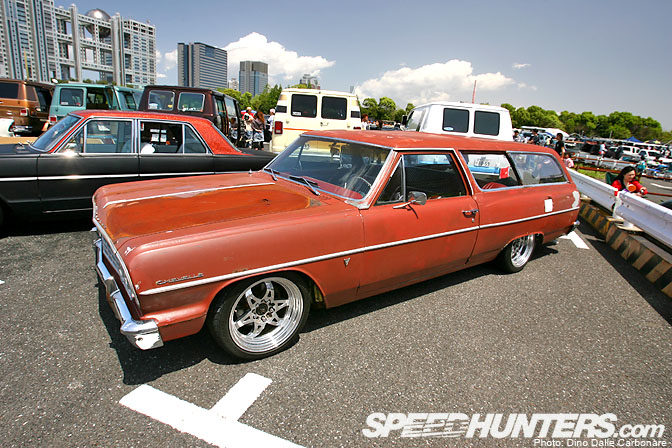 Now combine those unmistakable 60's lines with a rusty, never been looked after style like that VW Transporter and you get this 1965 Chevrolet Chevelle Wagon. I watched this car leave the show and loved the V8 burble coming from the side exit exhaust.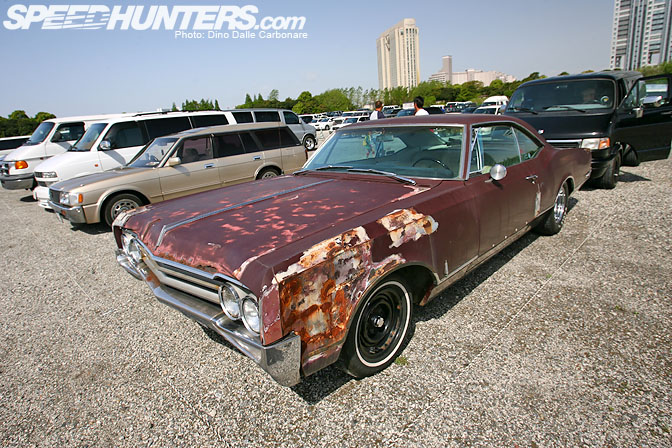 I think the owner of this Oldsmobile Coupe is taking the rusty look a bit too far, there was parts of the hood and fender crumbling away!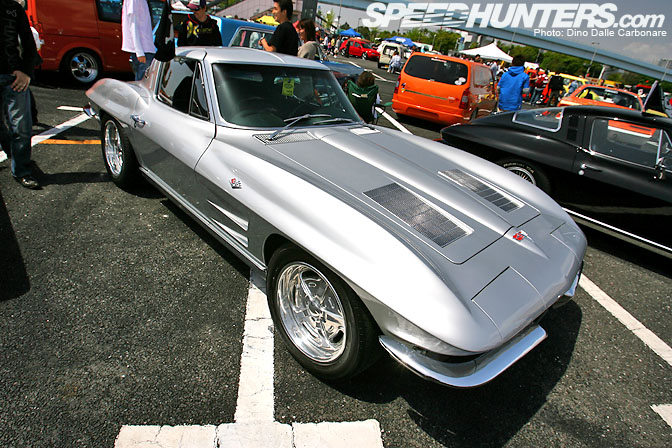 This beautiful Stingray was attracting a lot of looks…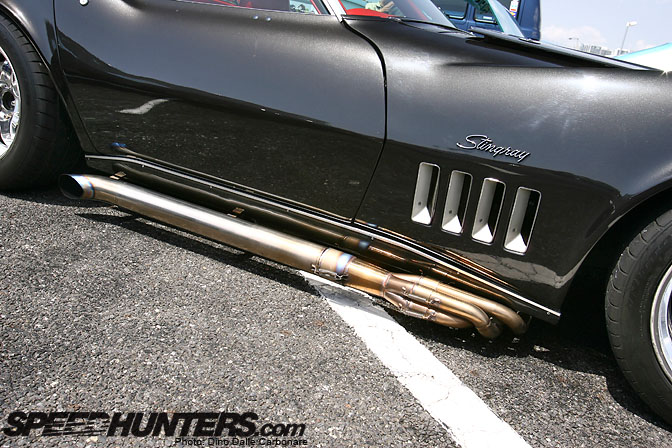 …but not as much as this later generation one sporting some rather aggressive side exhausts. Nothing like getting the back of your ankles scolded on a hot titanium pipe after a spirited drive!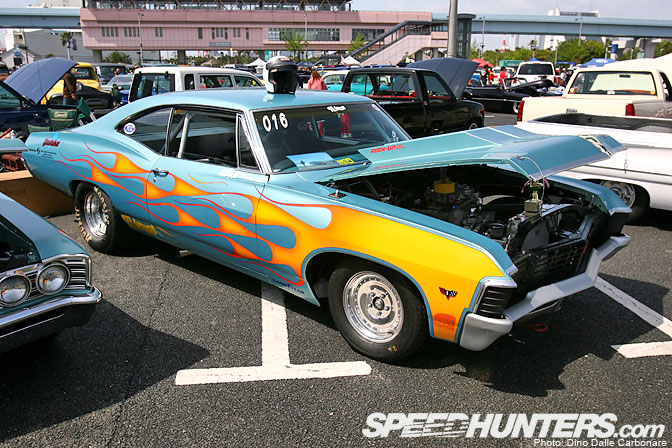 Check out this drag Impala, loved the flames on the sides and that big-block V8 sitting in the massive engine bay.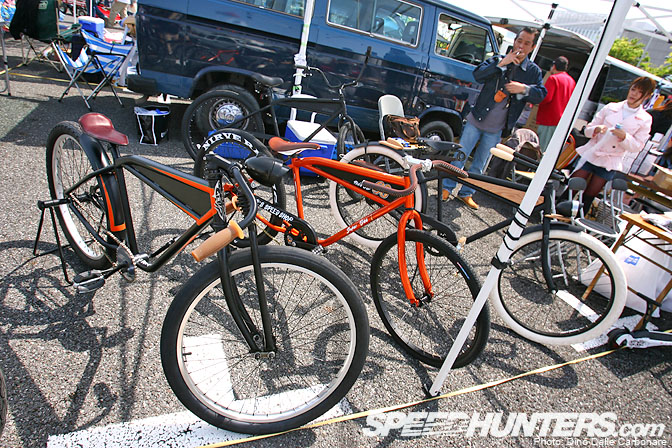 The guys from Nirve were very keen on showing me their lineup of customized bikes. Quite liked the smooth hot-rod look for a push bike!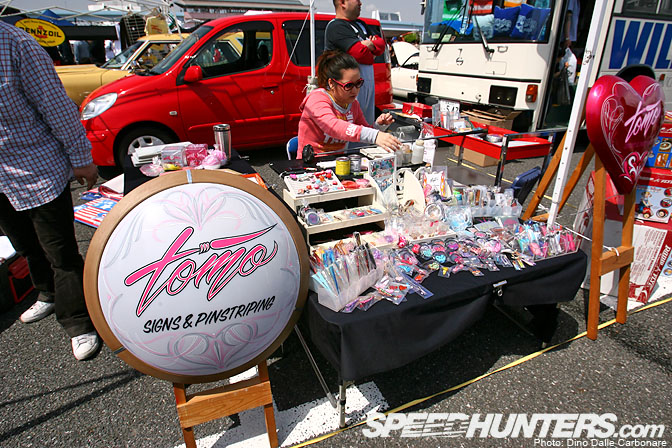 There were quite a few pinstriping stands, but I though this one was quite interesting as it was all done by the girl in the picture.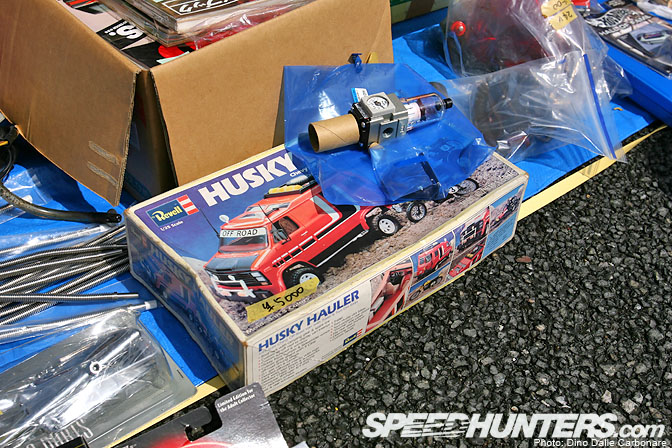 $50 for a "Husky Hauler" toy van!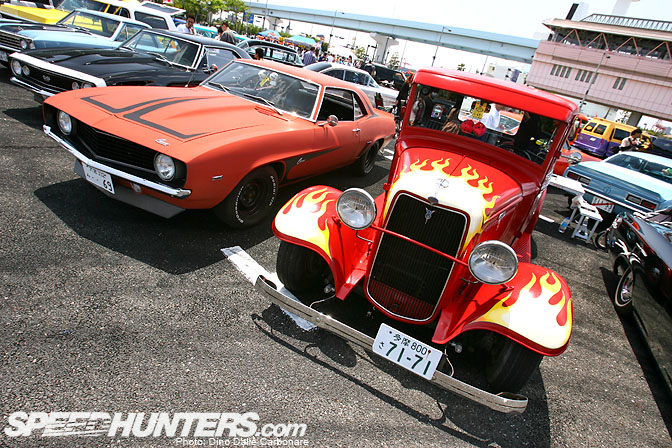 A flamed 30's Ford Roadster hot rod next to a '69 Camaro, pure Americana.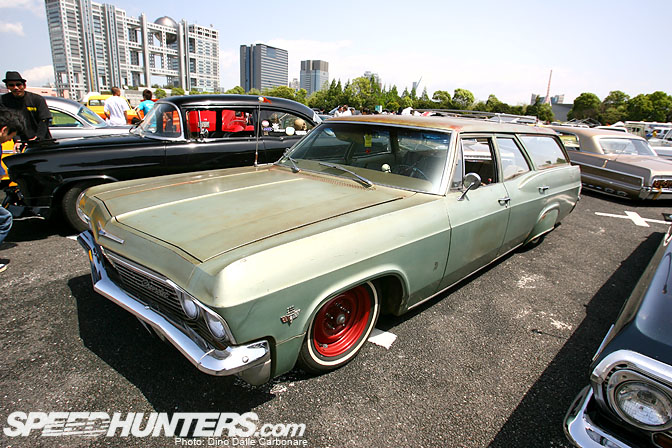 Forgive me, but I need to post one more picture of a wagon. Ok that should do it….for today!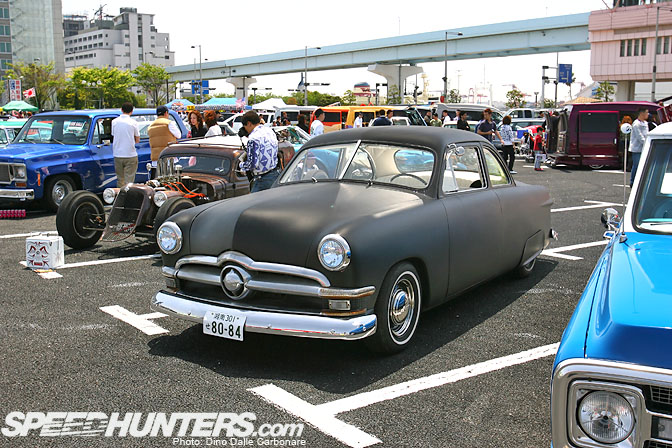 These two custom rides were attracting the most looks.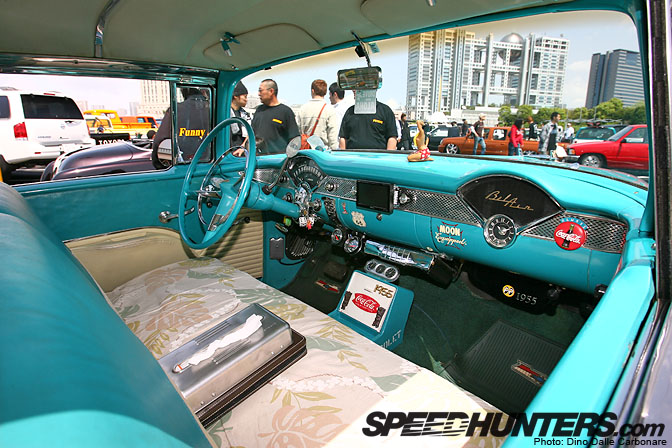 I stuck my head inside this Bel Air for a quick snap. It smelled so vintage in there, I had to take a couple of whiffs.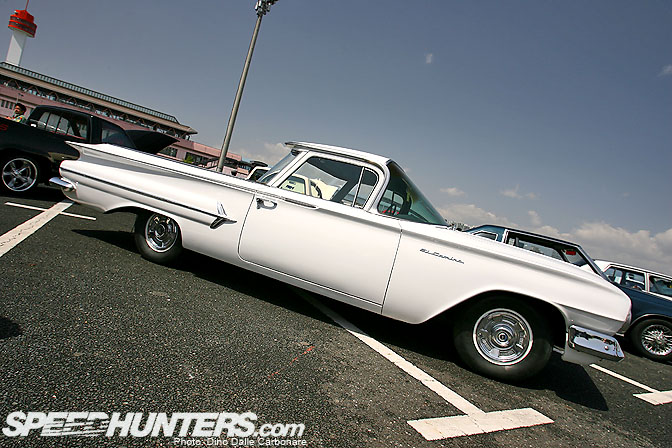 Sunday was the first time I saw the first generation El Camino. Check out that glasswork on the front windshield. There are a lot of El Camino's is Japan but most seem to be second and third gen cars.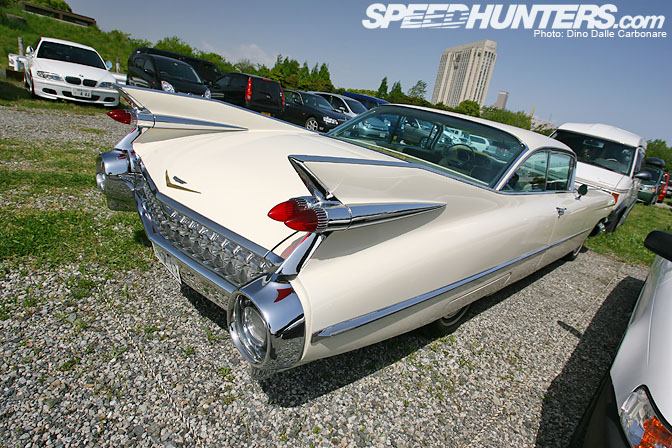 As a final shot I selected this Cadillac Eldorado I spotted in one of the car parks. I think it's a pretty fitting image for this post on the American cars from the show. Stay tuned for Part 2 where I'll look at JDM cars, customized like you have never seen before!
Dino Dalle Carbonare