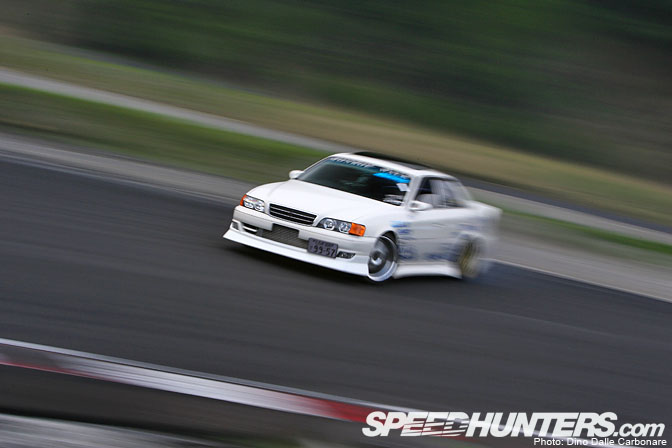 Non-stop action was the order of the day at the 4th Kazama Auto and Drift Tengoku organized Queen Battle competition.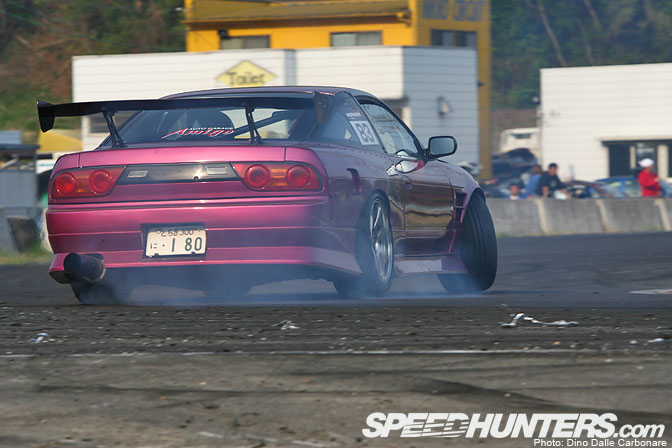 I'm barely able to keep my eyes open, so a selection of teaser shots will have to do until tomorrow's more in-depth post.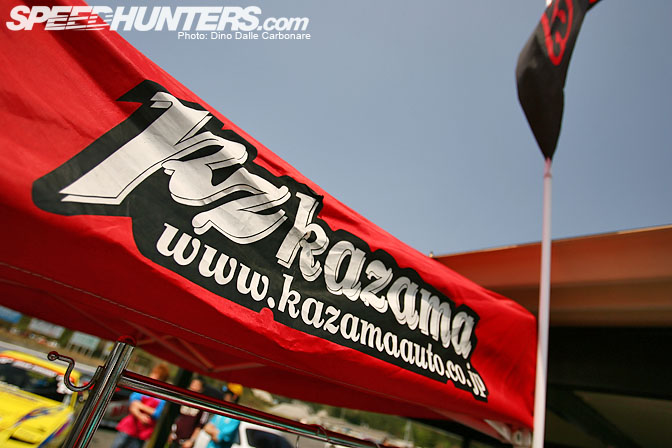 This is the first grassroots drift event I covered this year, and I was very impressed at both the quality of cars that participated as well as the overall skill of the drivers.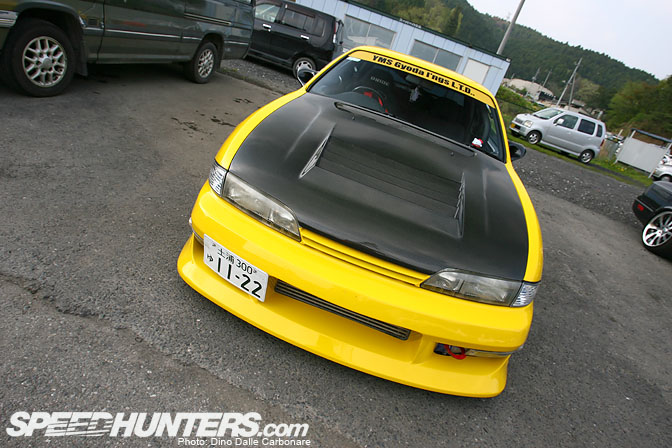 I spotted this yellow S14 right outside the main paddock gates at Nikko. It was driven by a very skilled lady who made use of all the 400 PS the TD06 boosted SR20 developed.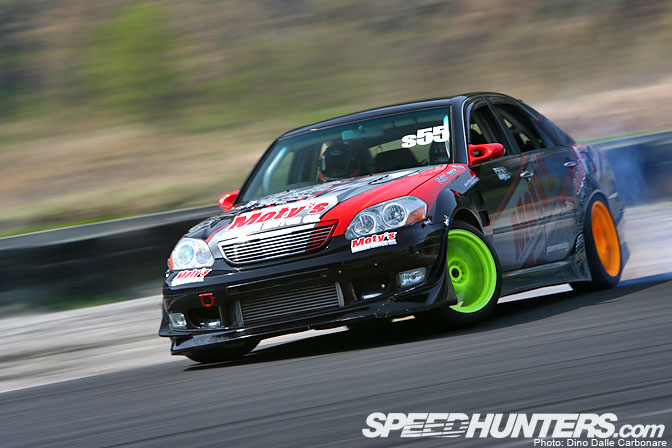 Kazama-san was enjoying his JZX110, sporting the new livery we saw for the first time a couple of weeks back at the Nagoya Exciting Car Showdown.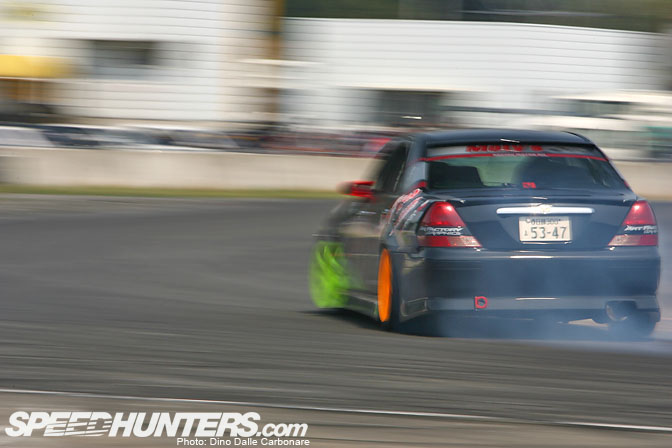 Unfortunately his fun was cut short as the engine developed a problem, probably a blown head gasket. But he wasn't going to let that ruin his day, as he had another car ready to go!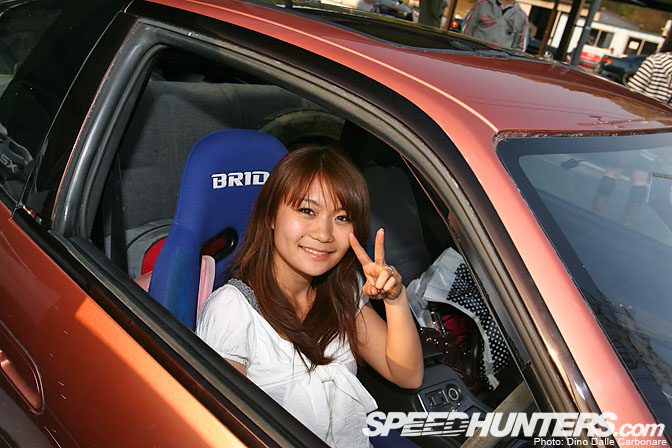 All the ladies participating in the Queen Battle demonstrated some pretty amazing skills, as well as rather cute camera posing techniques!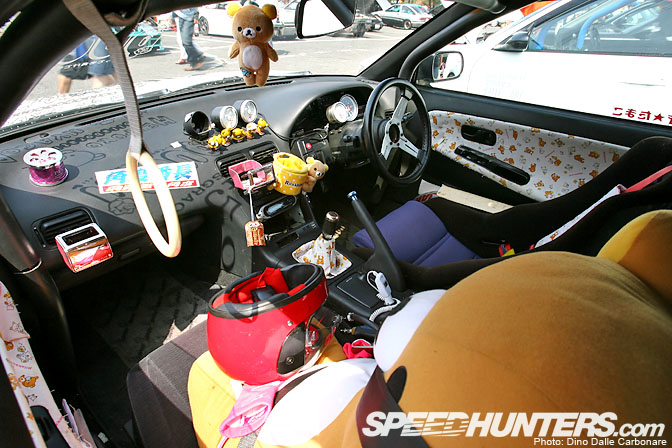 Ever wondered what a girl's drift car looks like inside, here is a pretty good example…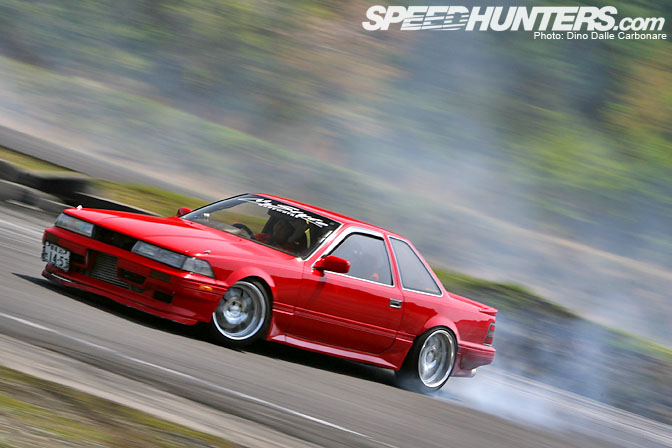 For me these grassroots events are the best representation of Japanese drift culture with a very wide selection of cars.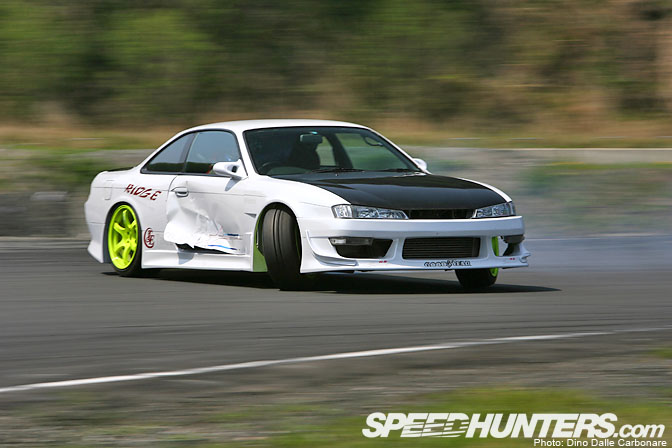 A rather close encounter with another car didn't stop this T&E kitted S14 from running all day long.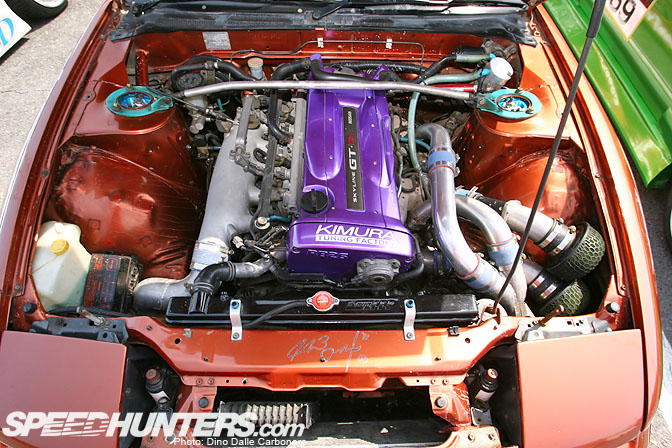 Much like Nagoya a few week-ends ago, a lot of cars at Nikko were sporting some pretty impressive engine swaps.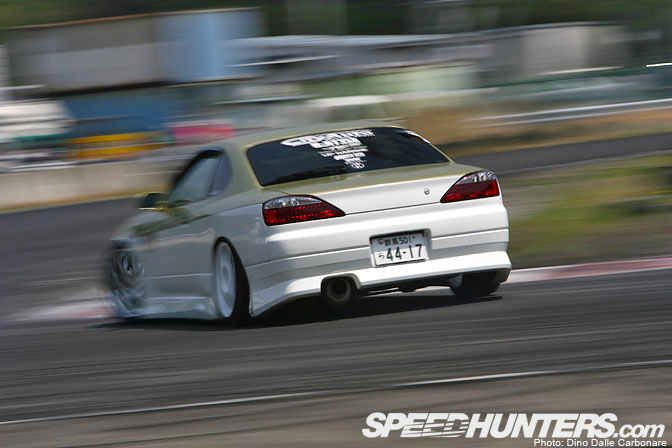 I really liked this two-tone S15 which was running in tandem with his team mate in a JZX100 sporting the same color scheme.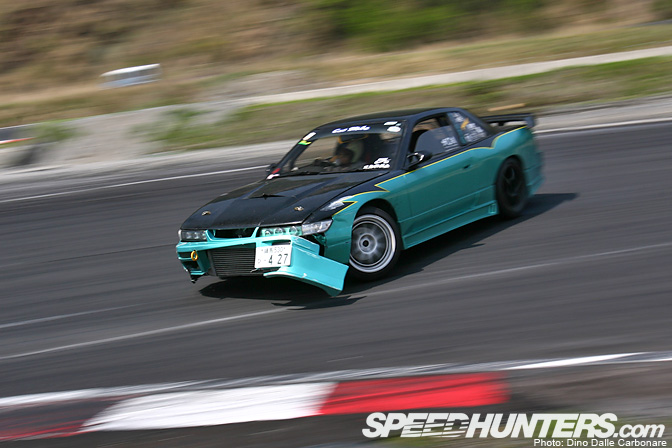 Aero parts in drifting are as expendable as tires and gasoline!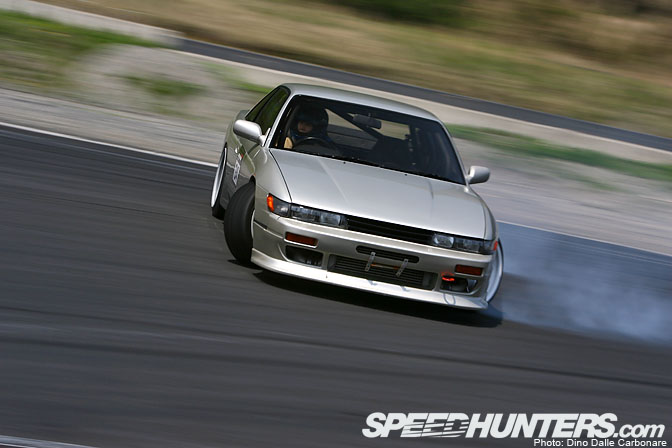 Some of the better drivers were managing pretty insane angles flying into the first corner. The driver of this S13 had pretty much dialed in all the opposite lock there was!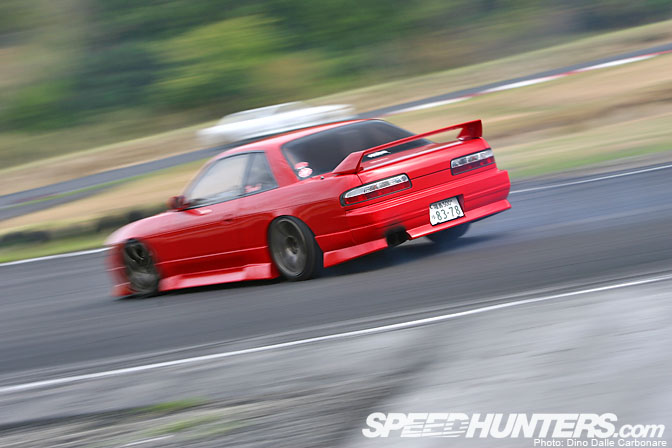 Ok by now most of you may have noticed that I like S13's quite a lot! Love the look of this one, so simple yet so purposeful.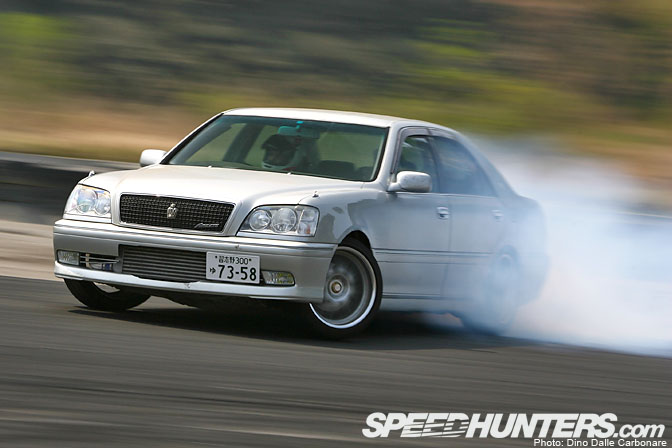 For anyone that has spent some time driving in Japan, the sight of this Toyota Crown grille in your rearview mirror should be enough to give you a good scare! Usually used by undercover highway police this big Toyota sedan seemed to be right at home sliding around at Nikko thanks to it's tuned 1JZ! Stay tuned for more action from Nikko tomorrow.
Dino Dalle Carbonare