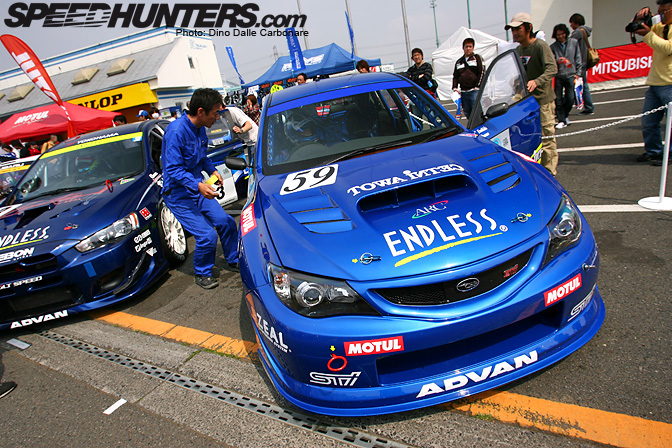 Just got back from the 2009 Hyper Meeting in Tsukuba and what a day packed full of action it was. For now a little preview will have to do as I'm dead tired, sunburnt and sleep deprived!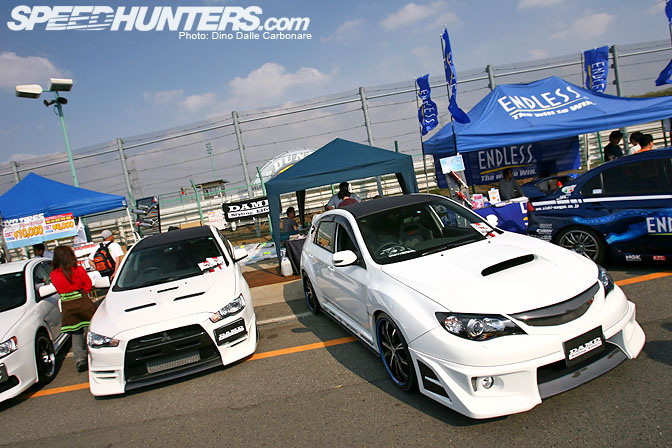 The Subaru and Mitsubishi guys were all out in full force embracing the latest generation Impreza and Lancer Evolution.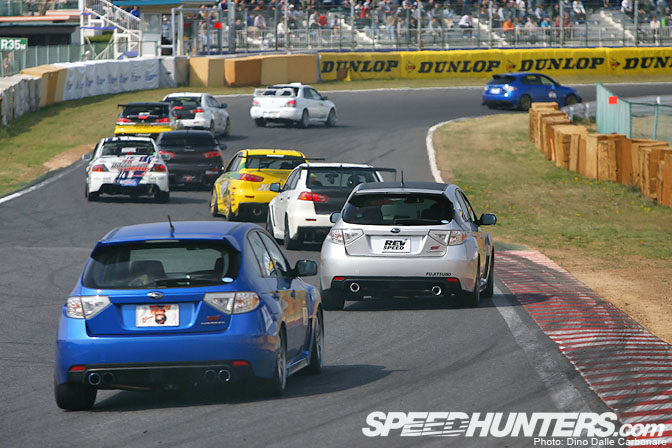 Action on track was almost non-stop, with some new and old demo cars battling it out.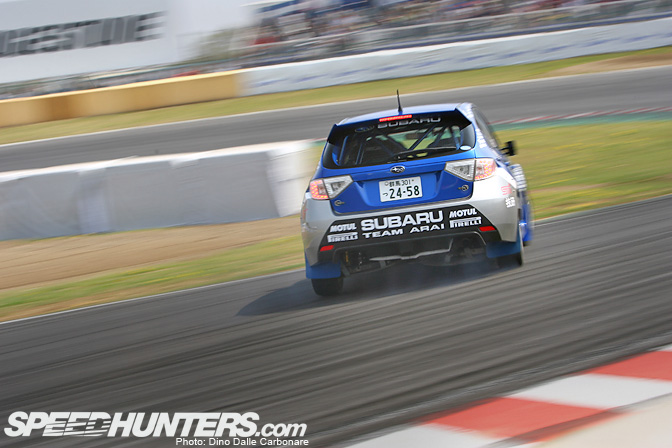 Plenty of exhibitions were put on to keep the crowds entertained with some very interesting cars.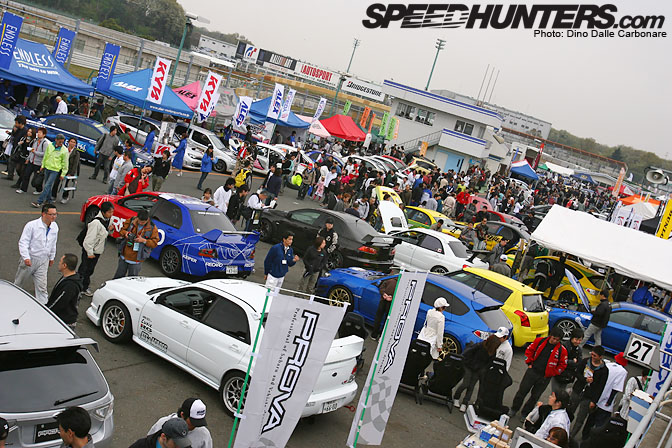 The turn out was phenomenal with hundreds of people walking around the packed paddock checking out the machinery on display.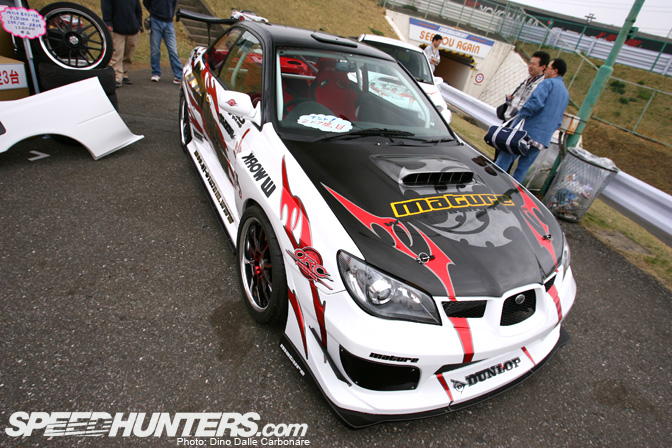 Older generation cars were of course not forgotten like the Mature Impreza STi above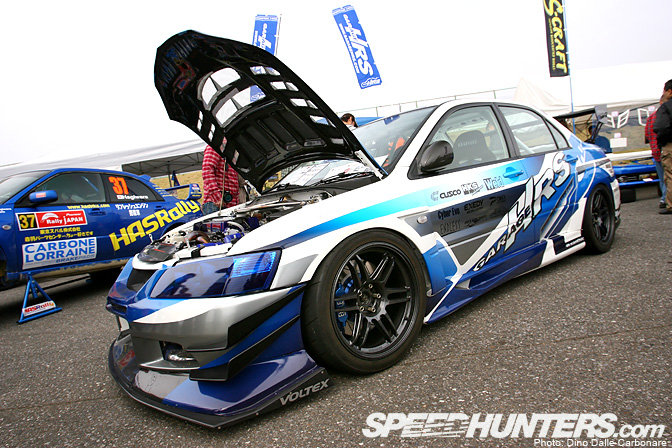 And the Garage HRS demo car sporting some really cool graphics.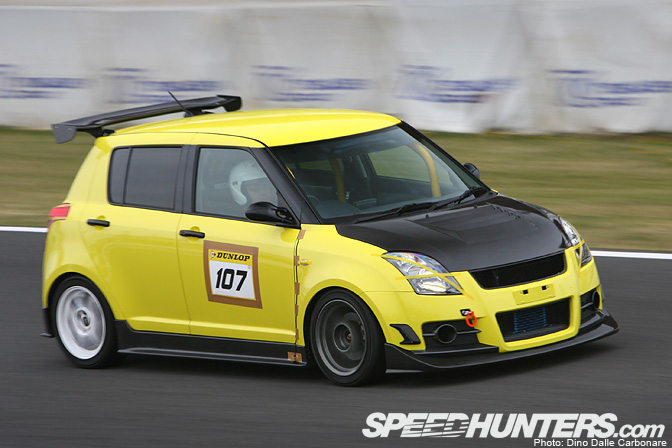 With the economy in its current state the guys at Rev Speed Magazine, organizers of the event, pushed tuners to bring slightly more affordable, smaller cars like this Suzuki Swift.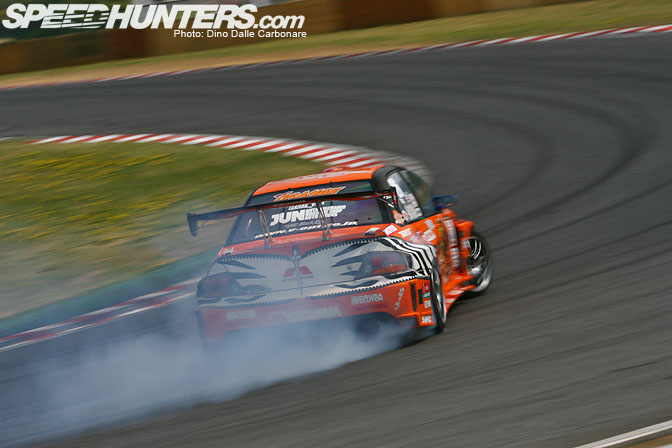 No event would be complete without out a drift demo put on by the guys from Team Orange. The 2009 Hyper Meeting as ever is one of the biggest events of the year and as a result I have an obscene amount of pictures to sort through. Stay tuned for a more in depth look at the action and machines on display. Off to bed now! 
Dino Dalle Carbonare