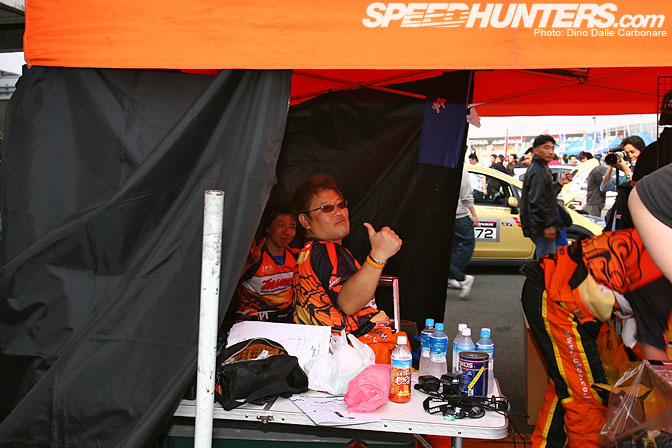 When getting a breather from all the track action at Tsukuba this past Sunday, I tired to take in some behind the scenes shots of of all the other type of action that goes on in the paddock. After drooling around the Team Orange Evo X I caught this quick snap of Kumakubo and Suenaga as they were taking a little breather after one of their drift runs. I'm sure if Tanaka wasn't busy digging for food he would have flipped me the bird, his trademark salute!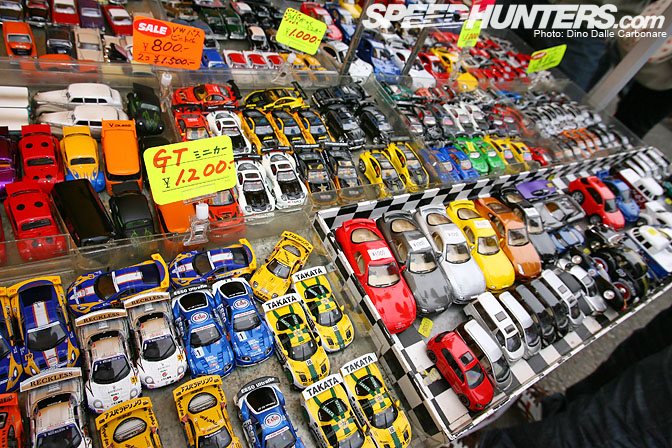 Being a 10-year old at heart I still can't get over the selection of model cars you can find at events like these in Japan.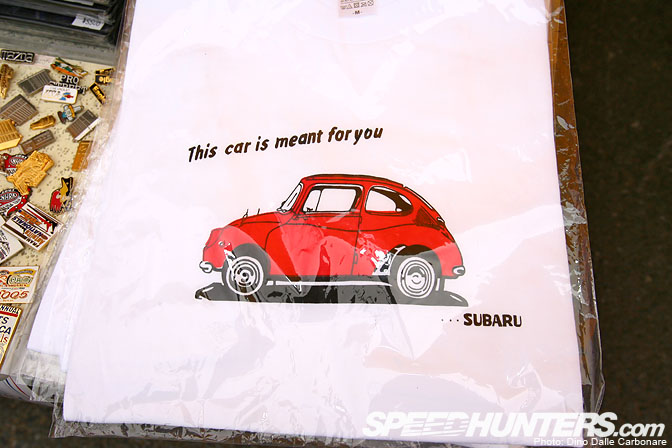 I liked this t-shirt of the 360, Subaru's first car, powered as the name suggests, by a 360 cc (well 356 cc actually) twin-cylinder engine.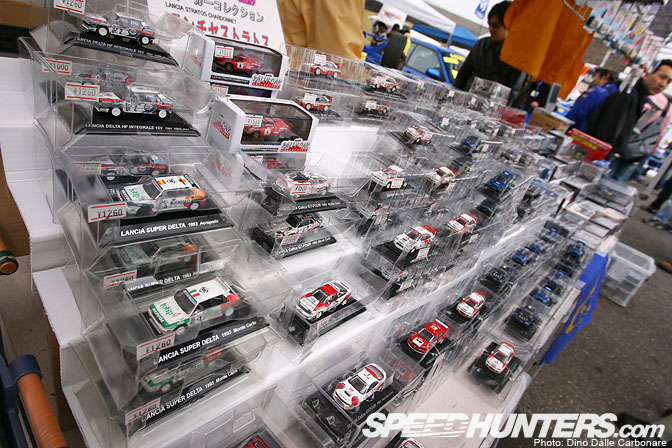 I spotted these extremely detailed rally car models, which I thought were very fitting for the event.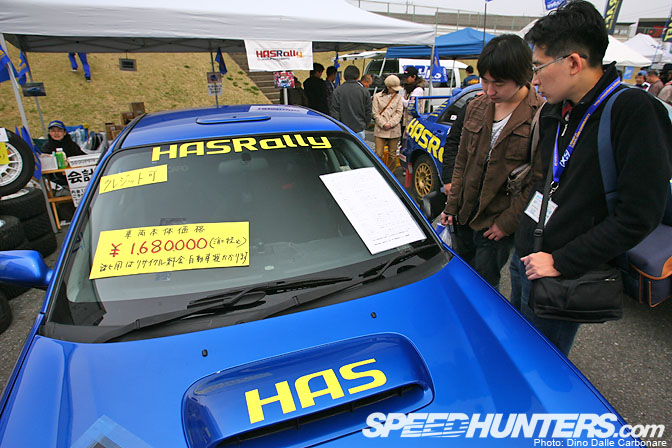 And here is a 1:1 sized rally car you could buy! It was on sale at the HAS Rally booth and had a steady stream of people nosing around it all day.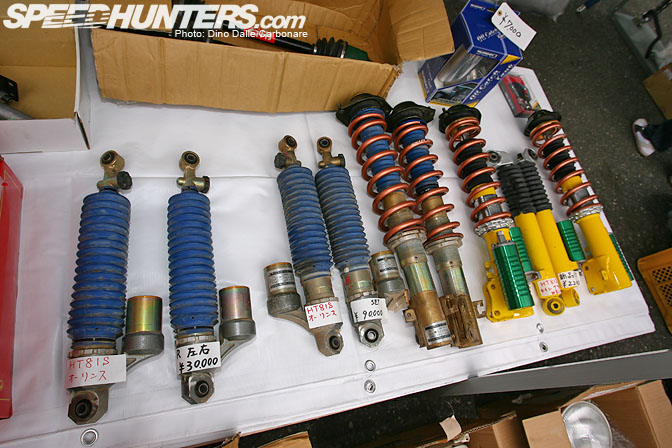 Or how about some second hand rally-spec dampers? The Öhlins on the left have the chunkiest construction I have ever seen on a damper, and were used on a Gr.N GDB.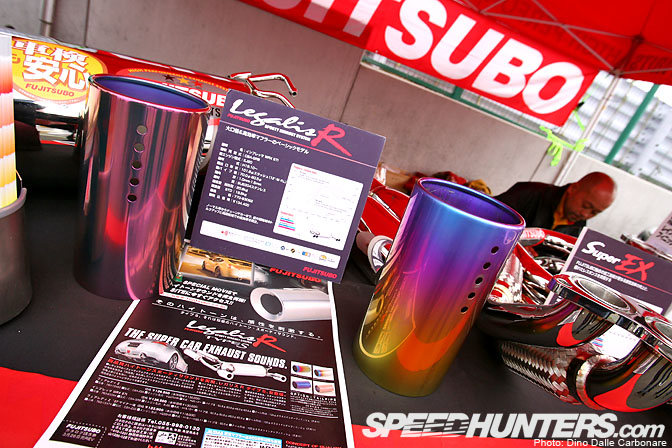 Of course vendor stalls attract a lot of potential business at these events and as always substantial discounts are offered on selected parts.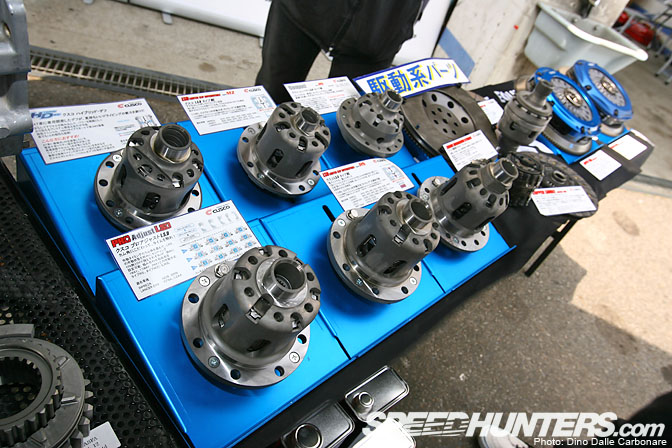 There is no better way to fine-tune an AWD Lancer/Impreza/Legacy that with some tight LSDs! This is Cusco's line up, which was on display next to their Impreza 6-speed racing transmission.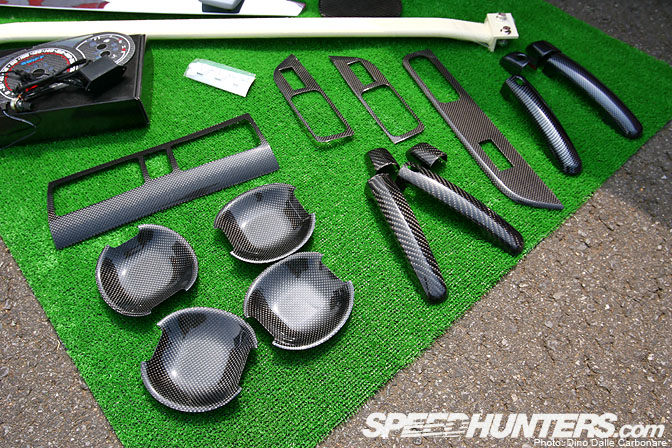 Over the years Superior has become the best known name when it comes to carbon accent parts, be it for interior or exterior. Here are some parts they had on show for the Swift.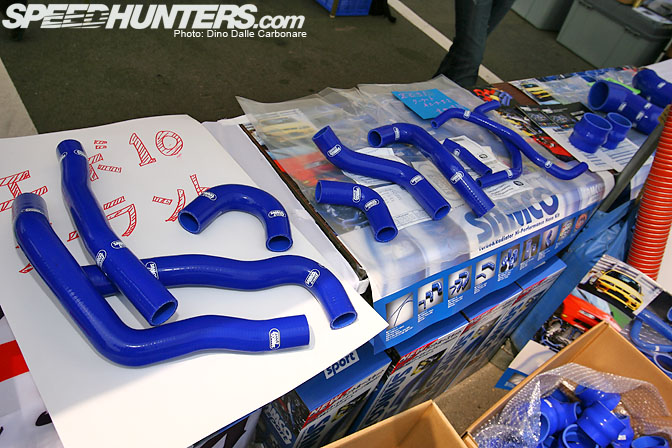 Dirt cheap Samco silicone hoses. People were going crazy over these, and by the time I walked by towards the end of the day there was hardly anything left!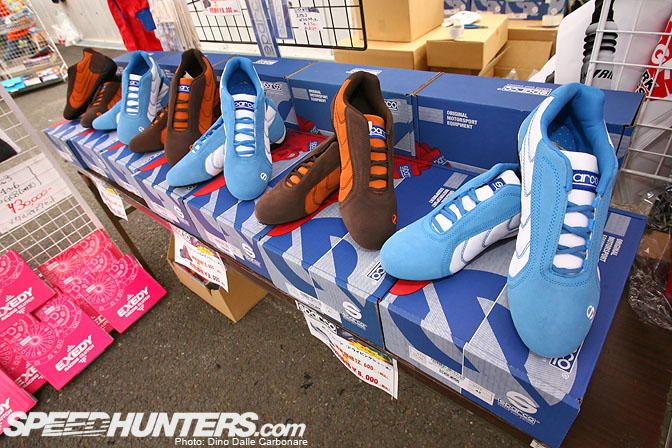 Can't go wrong with any of these Sparco driving shoes, again like most other merchandize there, on special offer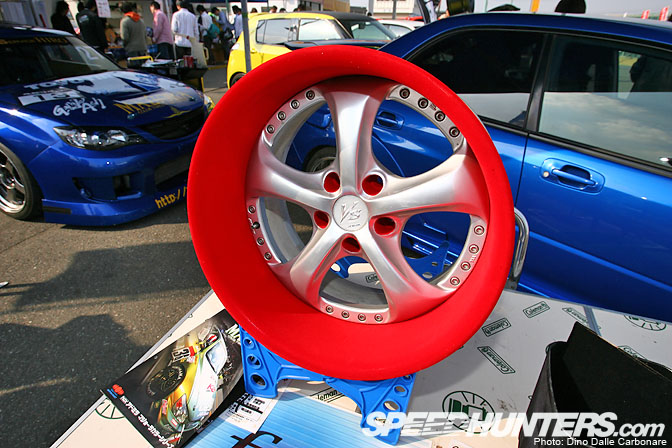 This is a curious one, a red-flocked wheel at the Car Service Hiro stand. I don't think this is a new style, it's just a way for CS Hiro to publicize their new "Fuzz" flocking service! Had no idea it could also be done to metal.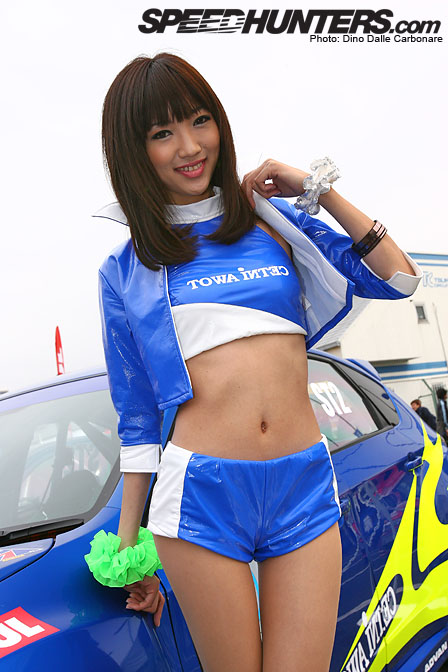 And what JDM event would be complete with a little selection of JDM race queens. This Towa Intec girl was keeping photographers busy all day.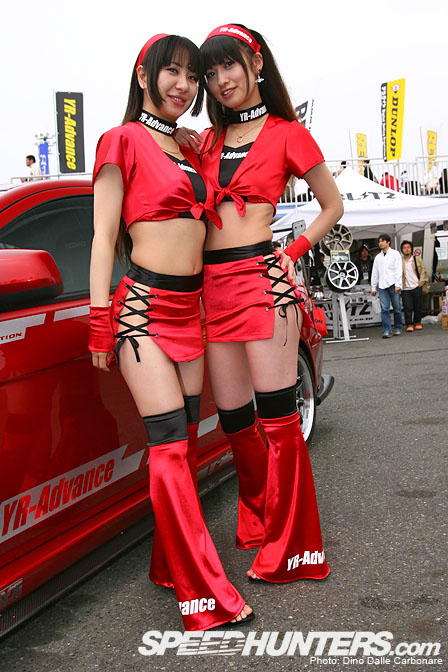 The YR-Advance girls next to the Evo X demo car.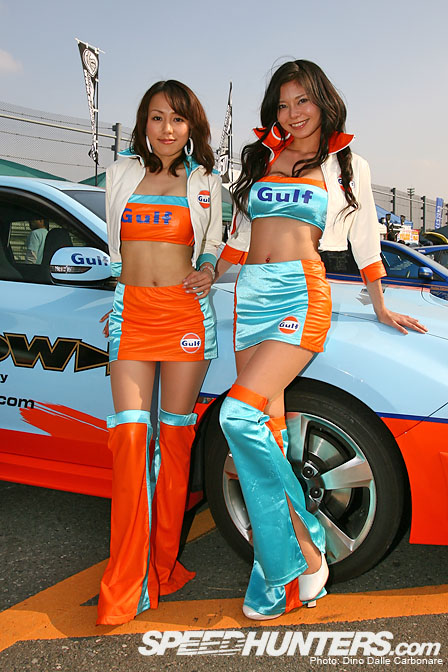 The very friendly Gulf Oil promo girls.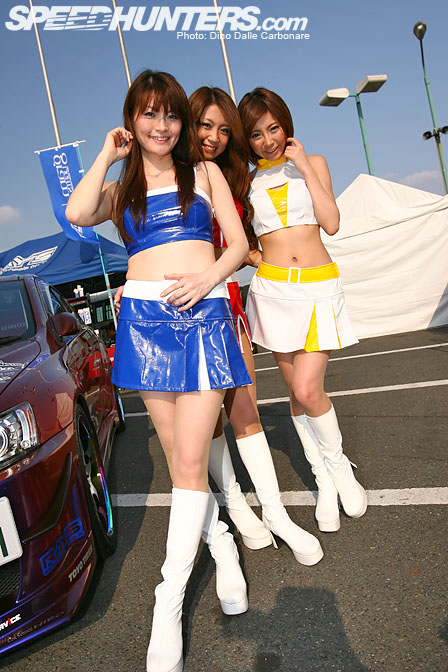 That is not my shadow that is being cast BTW, there was an angry mob behind me trying to get the attention of all three girls in one go, not an easy thing to do, believe me!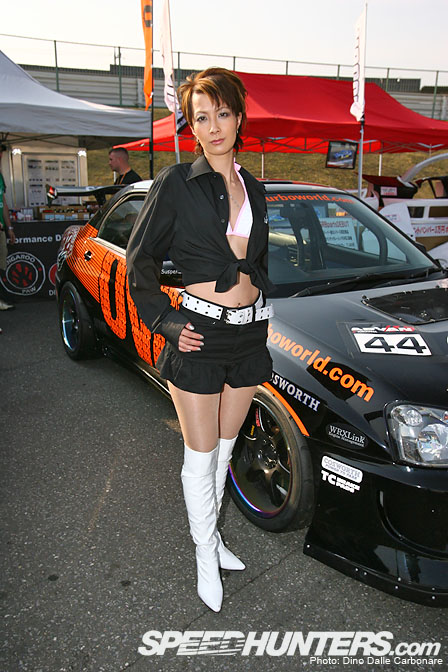 And to finish the coverage of the best Hyper Meeting event to date, a shot of the AVO Impreza with the AVO girl. Hope you enjoyed all the AWD action from Tsukuba!
Dino Dalle Carbonare