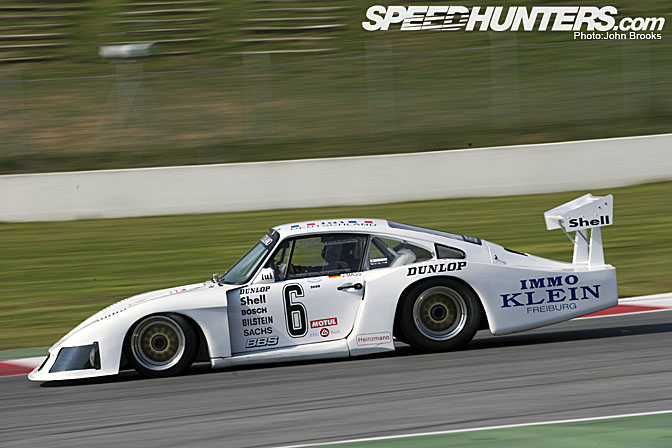 Rod, our leader, and I have many things in common and certainly one is a love for the sportscars of the 60's, 70's and 80's. If anything Rod's knowledge is much greater than mine, although I did see many of the top cars race back then. Rod particularly likes the crazy 935 Porsches, so when I looked out of the Barcelona Media Centre on Saturday afternoon as the grid for the Classic Endurance Race was forming up I knew that I had grab my gear and cover the race. He would not forgive me if I missed out on a "Moby " 935 78 from the Joest stable. I did not a chance to really look at the car but I guess that it was an ex-DRM example. If it is at the next round in Spa next month I will get a closer look.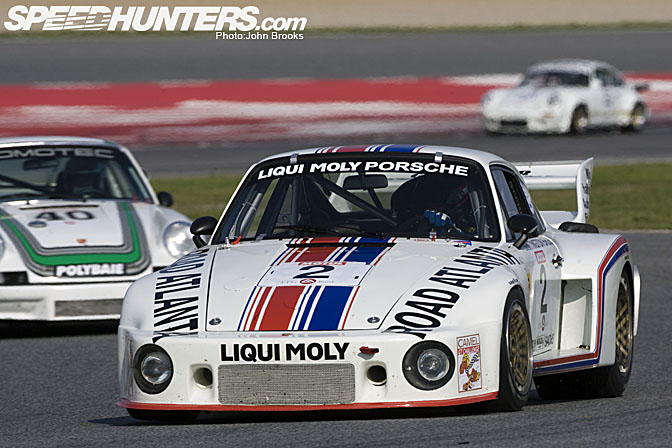 Another DRM Joest car from 1978.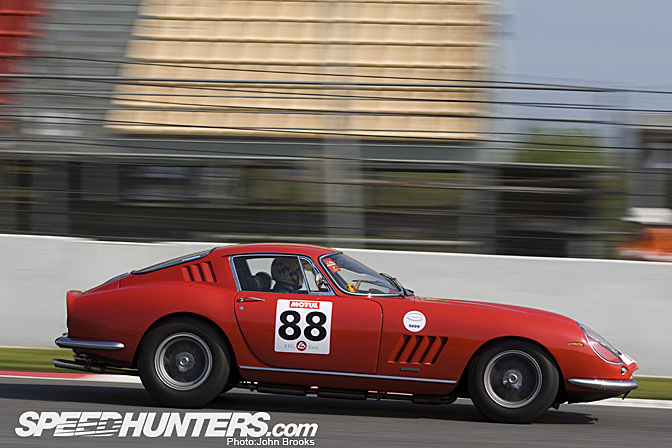 At the other end of the scale is this Ferrari 275 GTB 4 from 1966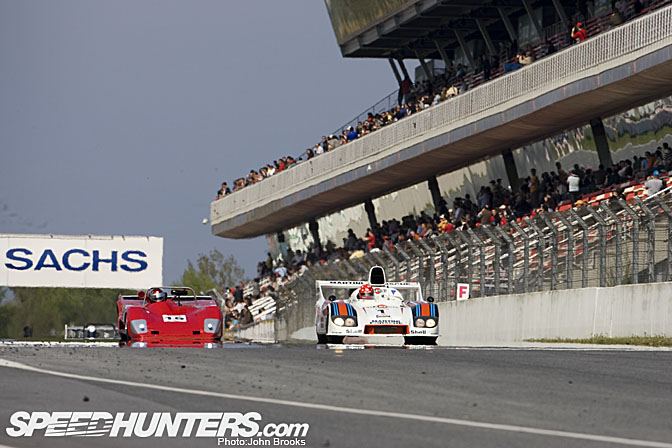 It is odd to see these classic cars on a modern Grand Prix track but better that than not see them at all.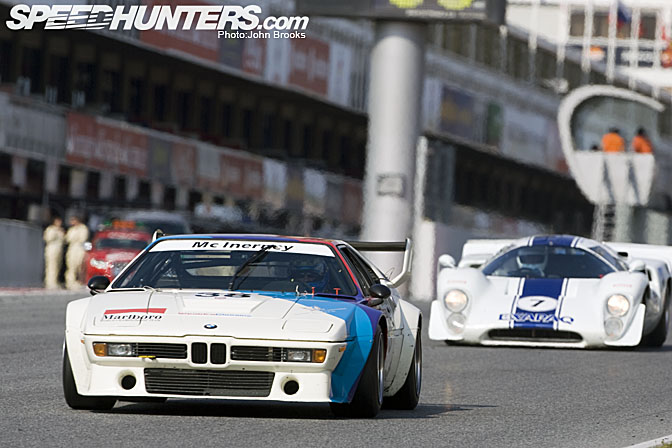 Another favourite of the Editor and Myself is the BMW M1, in Procar livery.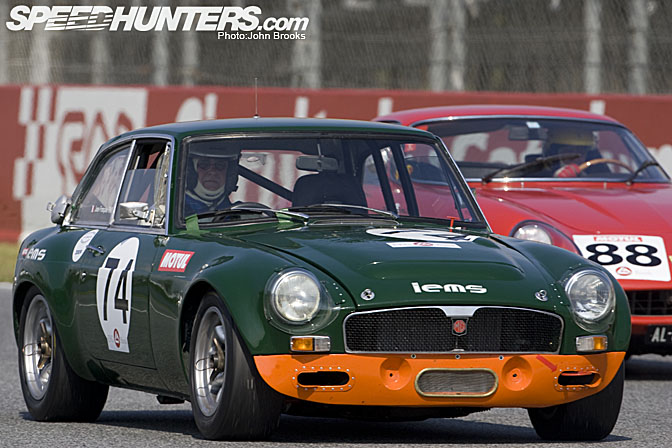 Not all the cars are exotics which is definetly a term never applied to an MG C.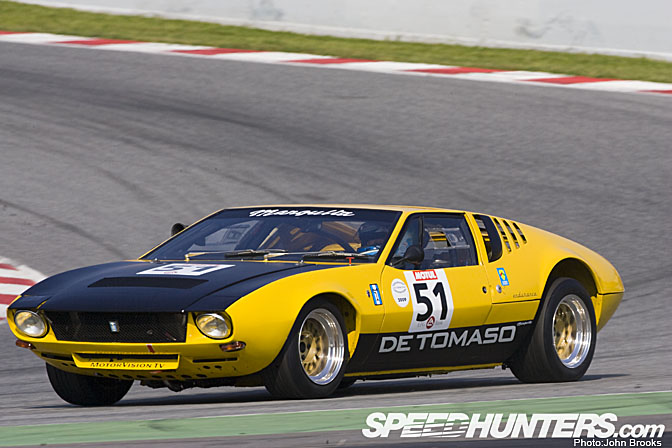 Also from the 60s a De Tomaso Mangusta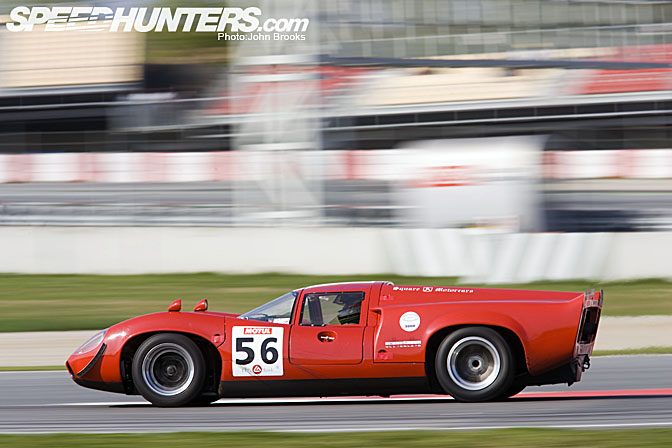 A very elegant outline, the Lola T70 MKlll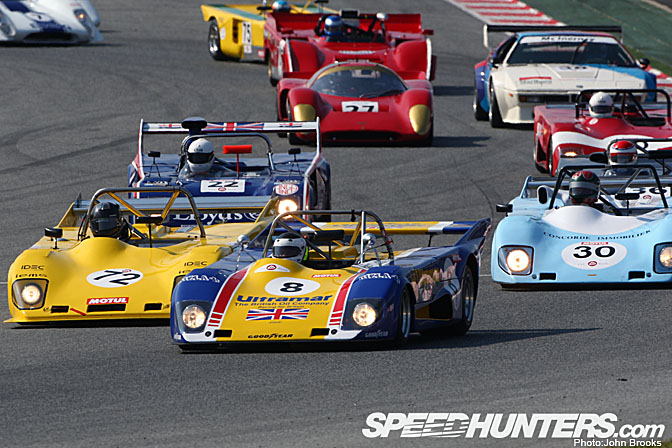 A gaggle of 2 litre Lolas lead the pack.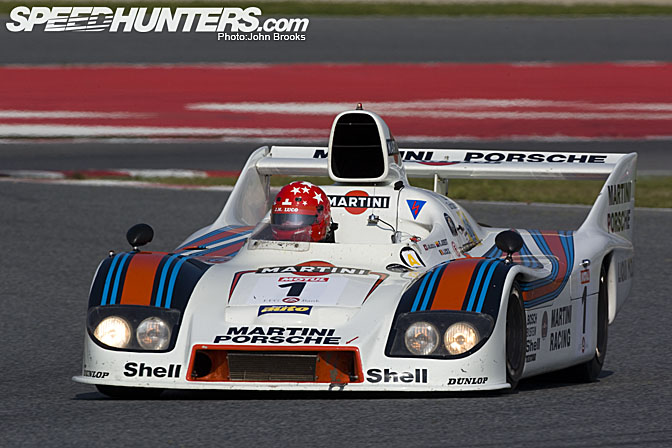 This was easily the fastest car out there, a 1977 spec Porsche 936.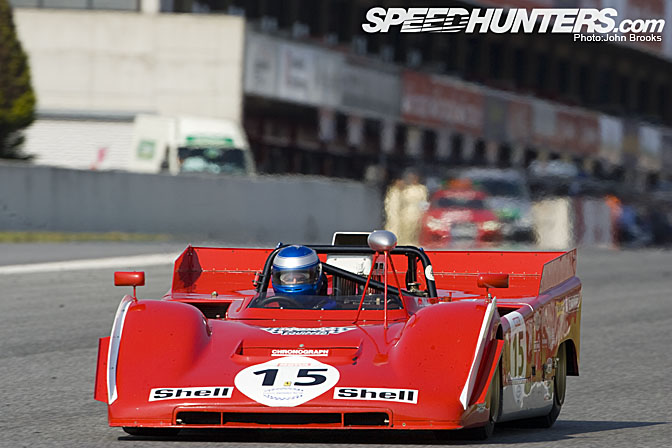 The main challenger until a late race engine problem, a Can Am Ferrari 712.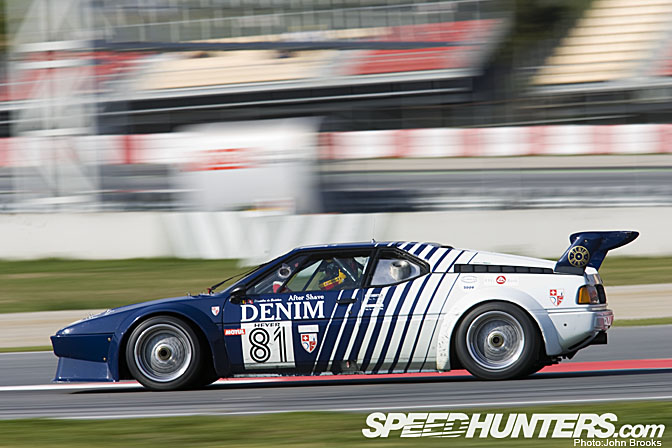 Speaking of elegance, the BMW M1.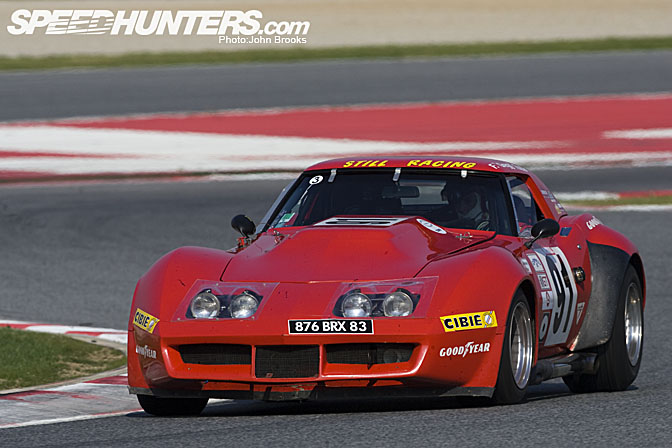 But if Muscle is your thing then the 1973 Corvette should suffice.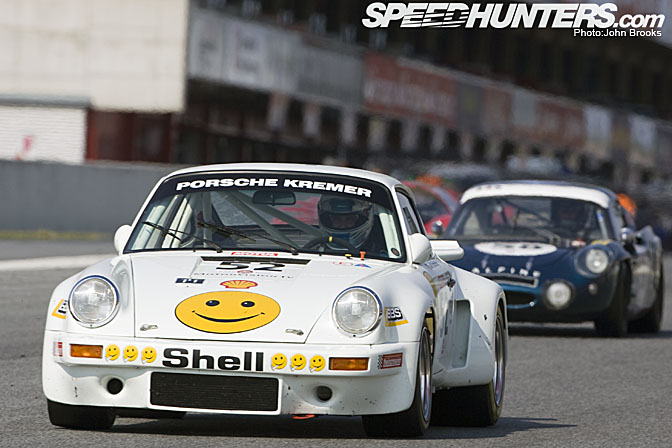 Somewhere in between is this 1974 Porsche 911 RSR.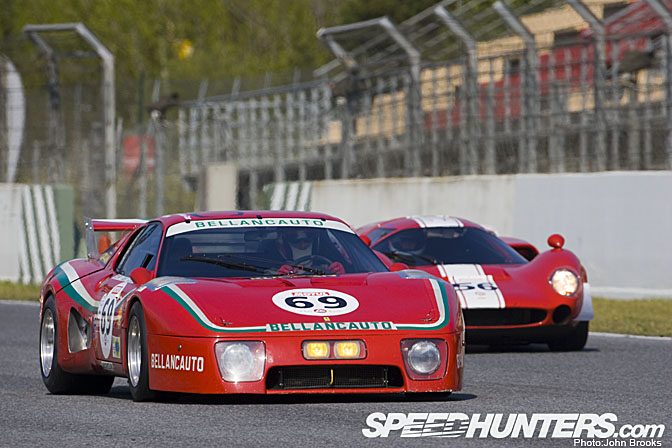 A real Le Mans special, the Ferrari 512 BB LM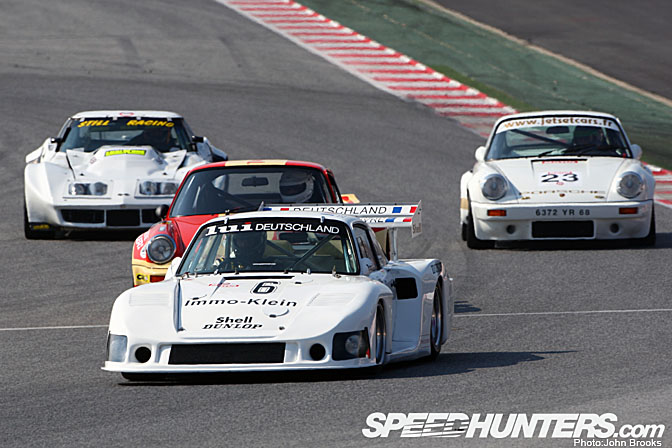 And a final look at the 935 78…………….a thing of beauty.
John Brooks