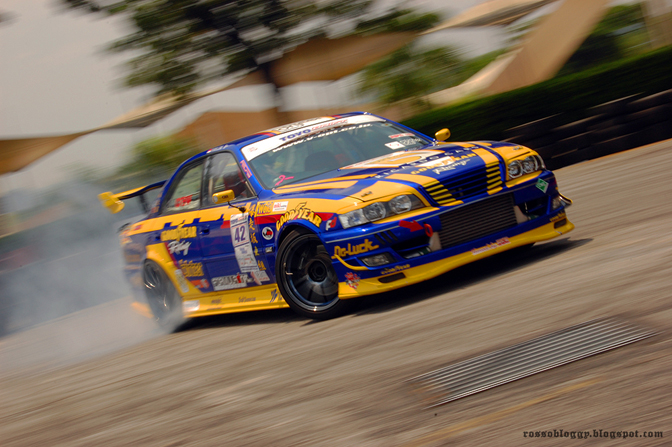 Cars that are built and driven in Japan by some of the greatest tuning houses are popular export products. It is pretty evident when I look at some of the cars that are competing in drift series around the world, especially when I take a look at my old car that I imported from Ken Nomura through Powervehicles.  I sold the car to a guy in the UK and I was scared it would be taken apart, but luckily I saw some pictures of it drifting again.
This JZX100 was also built in Japan but by a company called ST Garage and has been campaigned by Wedsport in D1GP. The car has been imported by Ivan Lim, a name that could sound familiar to some of the American readers. He got his professional license for Formula D and had his debut during round 7 at Irwindale Speedway.
He will be returning to Formula D this year in a S13 that has been build by PAC-RIM Motorsports and previously used by Daijiro Yoshihara.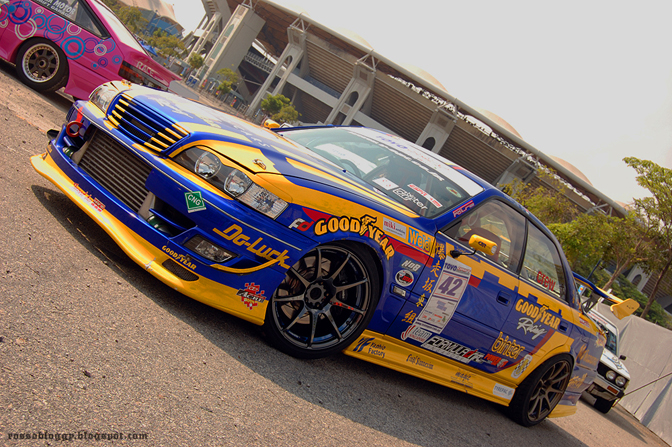 Exterior wise, the car rocks a complete Axcent bodykit. The modified front bumper with the intercooler is a hint to what lies behind. I have always liked big cars that are transformed into formidable competition cars.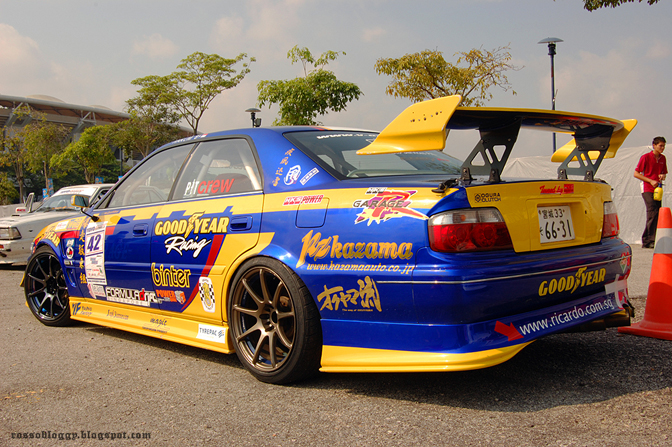 The rear spoiler is the most noticeable part on the rear, it is also made by ST Garage. The car still has the original paintjob and livery and the Kazama sticker is there for a good reason because they provided the tie rods, toe arms, lower arms and tension rods for nthis car. The suspension system is further enhanced by a set of KEI Office D1 spec coilovers.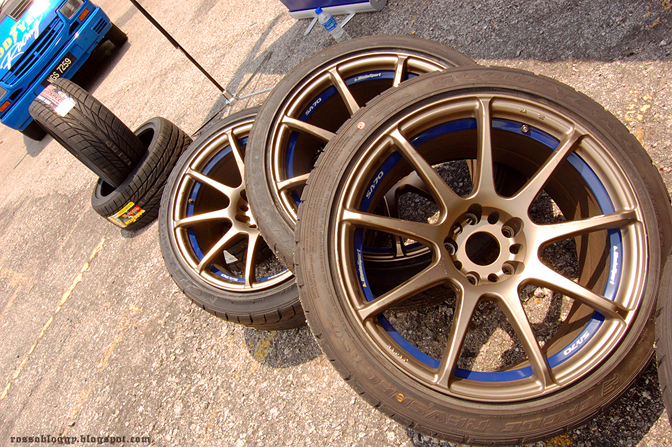 Because this car was campaigned by Wedsport in the Japanese D1GP series, Ivan still uses the rims that came with the car. They are called the SA70.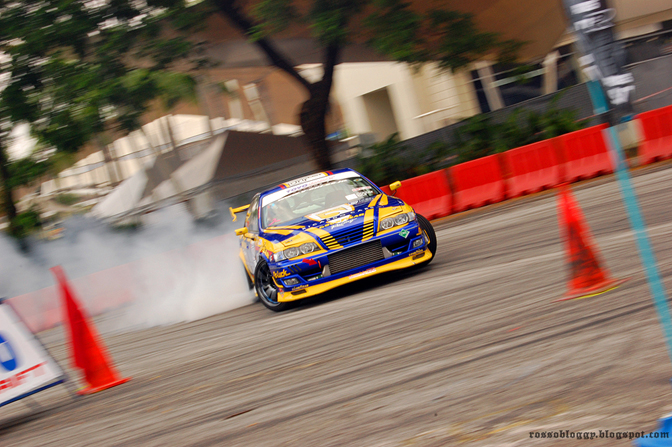 The drift scenes are thriving on every continent of the world, a car like this and Ivan are living proof. I hope to show you guys the S13 that Ivan will be using in the Formula D series. Judging by this picture, he sure knows how to get the car sideways, so I hope he can bring some international flavor the US scene.
-Jeroen Willemsen