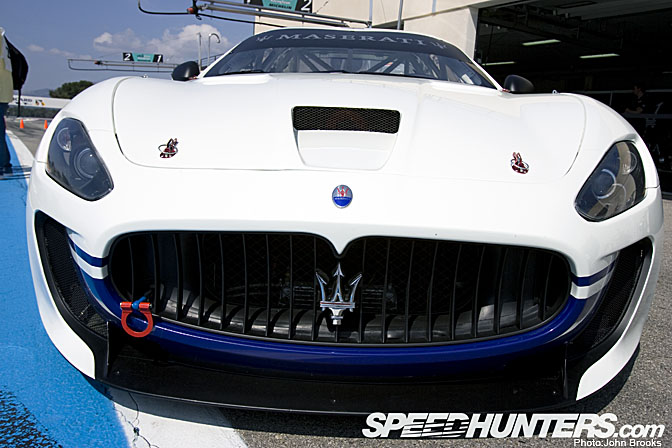 In all the hullabaloo over the GT1 GT-R announced at the Paul Ricard High Tech Test Track last week, another new car slipped on to the asphalt and here at SpeedHunters we though we should have a look at it.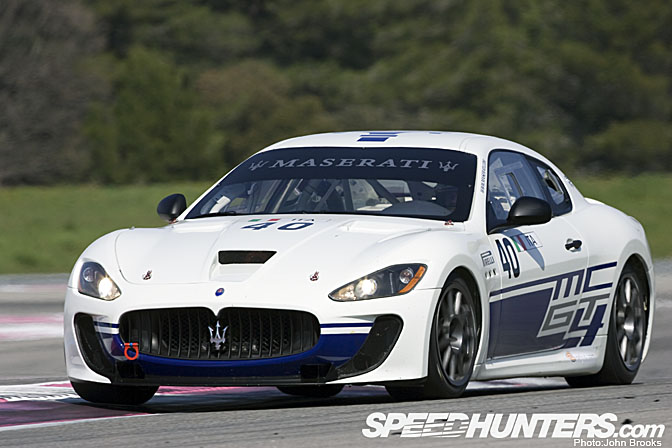 Maserati have taken their Gran Turismo S and turned into a GT4 spec racing car.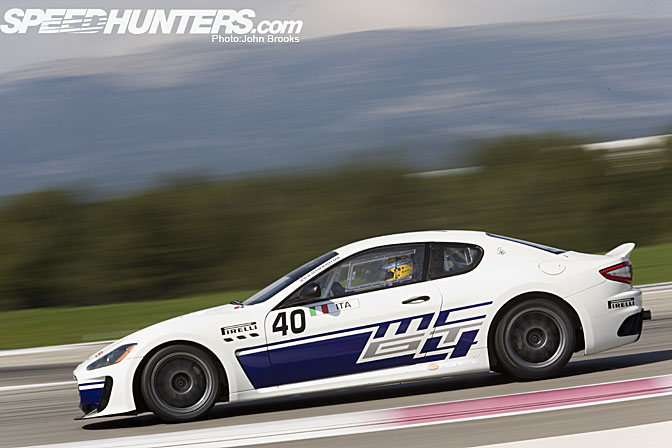 GT4 was created two years ago by the Stephane Ratel Organisation (SRO) to provide a low cost, entry level, formula for those wanting to try their hands at GT racing. The category has enjoyed steady growth and there are now championships in Belgium, Holland and the UK all supporting SRO's GT4 European Cup. There are two classes with the top one being for cars like the Maserati, Ginetta G50, Porsche 997 GT3, Corvette C6, Aston Martin N24, Ford Mustang and BMW M3. There is also a Supersports class featuring the likes of KTM X-Bow, Lotus 2-Eleven and Peugeot 207 Spyder. We will have a close look at the class when the first race happens next month at Silverstone.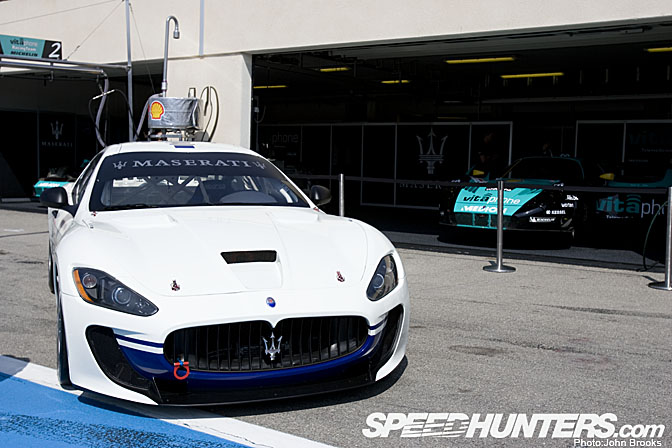 The Maserati Gran Turismo MC is directly based on the road car. Of course it has safety features built in. The bodywork is carbon fiber and there is a full FIA roll cage built into the steel chassis. The fuel tank is also in a an FIA approved carbon safety structure and the driver is protected with a carbon race seat ready for 6 point harness and HANS system.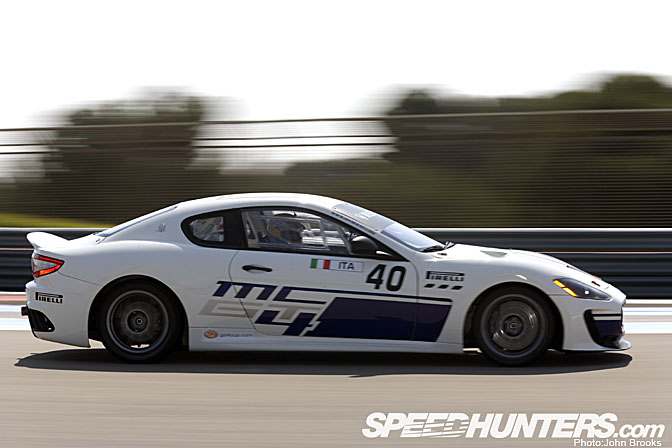 The engine is a 4.7 litre V8 giving an undisclosed amount of power. The transmission is electrohydraulic with a paddle shift mounted on the steering column.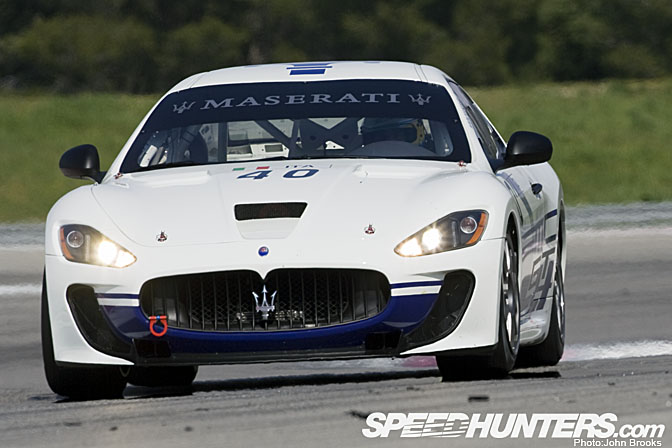 The car will be available for sale in time for the 2010 season and is set to retail at €135,000.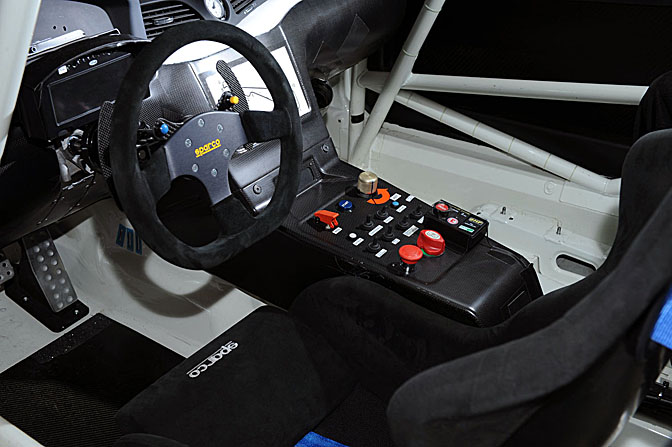 Development work has been undertaken by Maserati Corse , who kindly provided some of these images.  They will also be responsible for sales, maintenance and spares.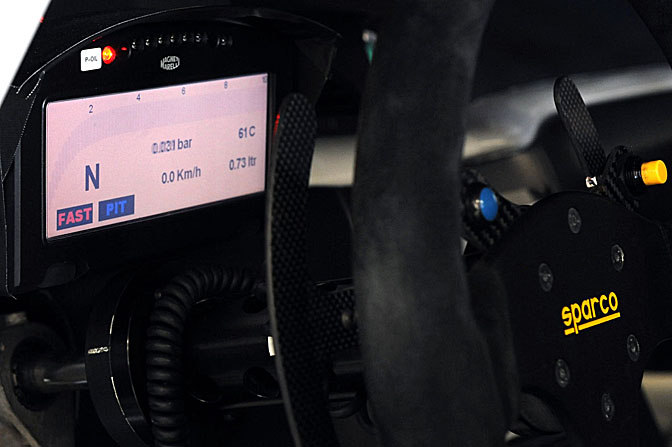 The majority of the testing and development driving has been completed by Andrea Bertolini, chief test driver for Maserati and multiple race winner and Champion in the FIA GT Championship.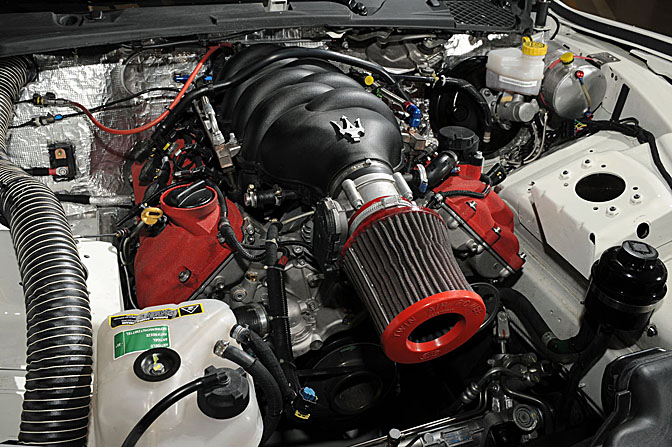 Another iconic name joins the GT4 grid. The series goes from strength to strength.
John Brooks