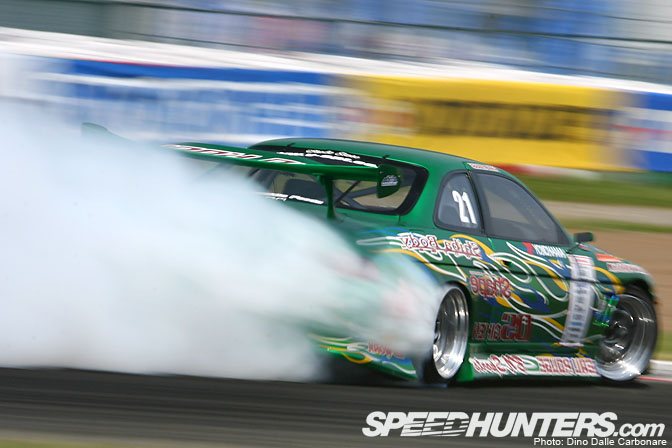 Let's face it, drifting wouldn't be half as fun without some proper tire smoke. As you can see from the opening shot above, taken back in 2007 at Suzuka, Ryoji Jinushi has no problem lighting them up with his 4-Real Works JZZ30. The candy green Soarer has been his car of choice since entering D1 at a professional level and ever since seeing it for the first time at Fuji, I knew I had to take a closer look.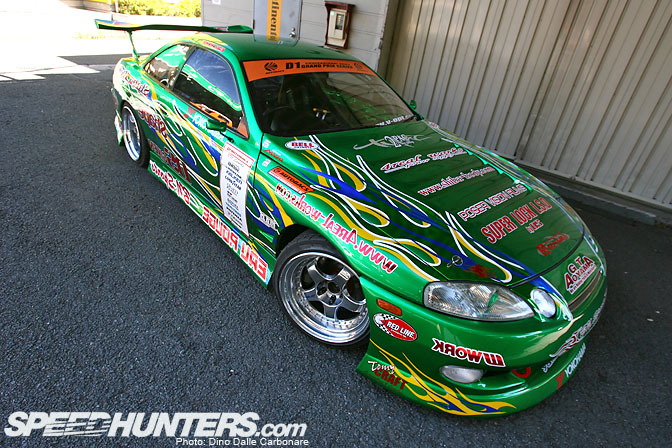 Jinushi-san started meddling in drifting during his mid twenties and as most people got started for fun. As he gradually improved he formed Team 4 Rear, which allowed him to have more fun drifting with his friends and join local drift competitions. But as he says he would have never expected to find himself drifting among the best in the country on the D1-GP circuit.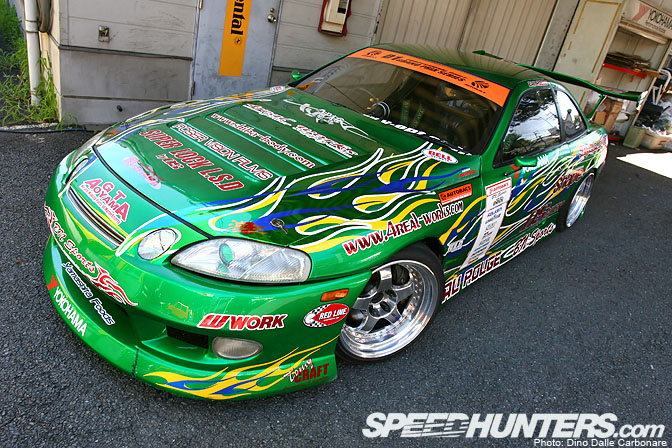 We met up with Jinushi-san at the Tire Garden, a tire shop in the outskirts of Yokohama where the car is kep and maintained.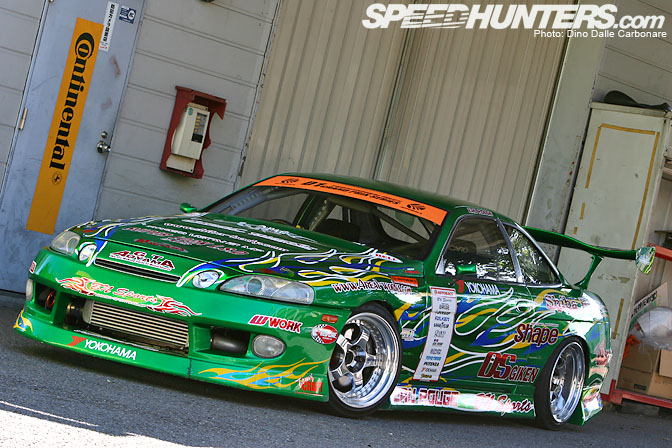 The JZZ30 is one ride that I think suits drifting perfectly. I love it's huge dimensions, sleek looks and virtually limitless potential when it comes to the engine. The exterior of the 4 Real Soarer is spiced up with BN Sports bumpers and side skirts combined with T&E front widened fenders. To keep weight down the doors are custom made in FRP.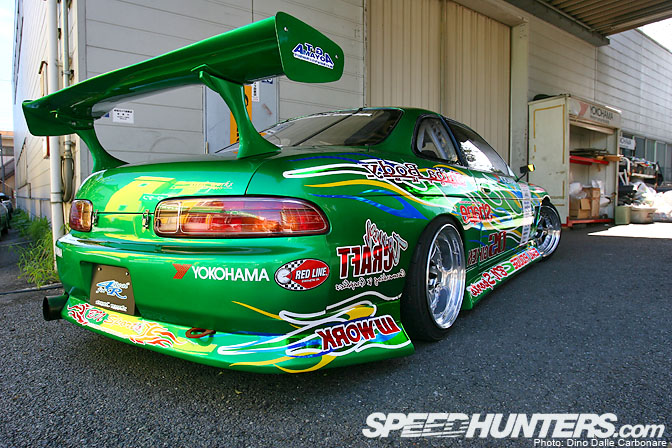 At the rear the Koguchi Power GT wing is painted the same candy green as the rest of the body, something that really works well.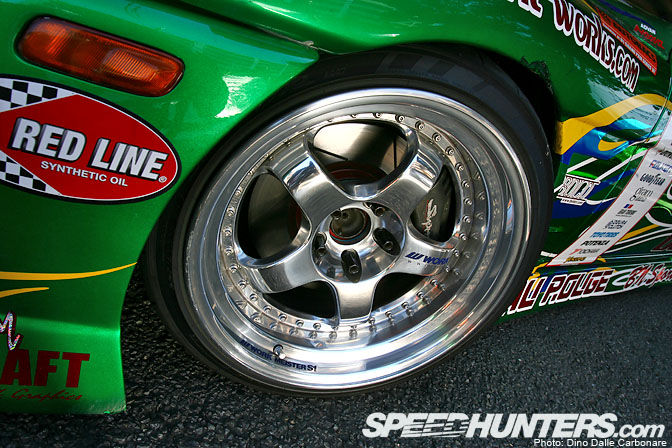 How could you ever go wrong with a set of polished Work Meister S1's? These are 9.5J wide up front and 11.5J wide at the rear! If you look closely enough you can spot the JZA80 Supra brake calipers.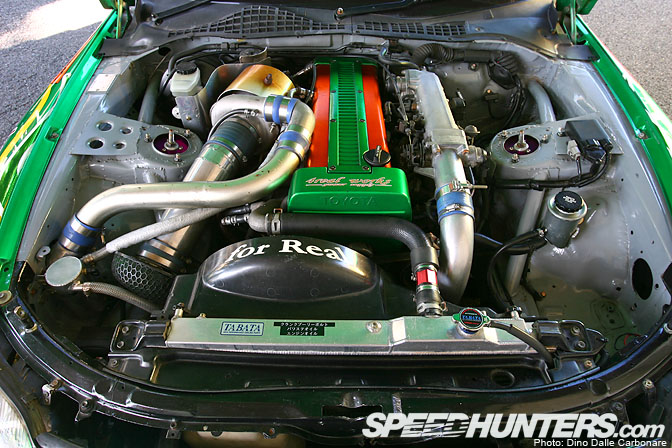 Thanks to a 2JZ bottom-end and Garrett GT3540R turbine there are 600 PS on tap, plenty to get the car sideways and hold it there. The engine bay is very functional with only the parts that matter having been changed.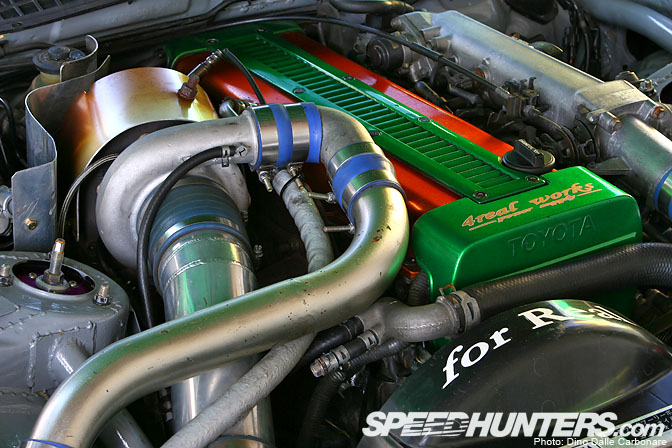 Due to the compressor outlet the piping has had to be routed in a strange way.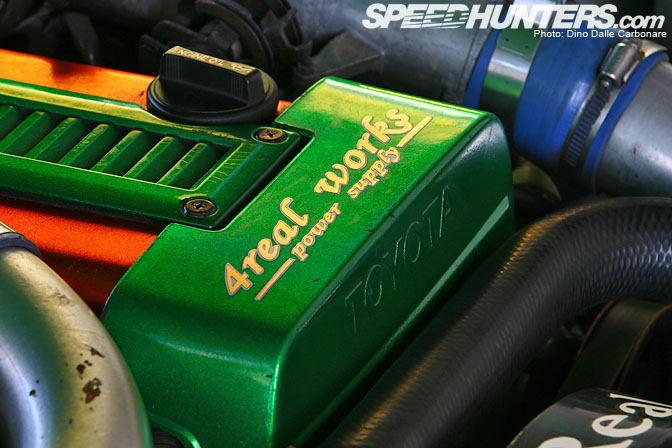 The 2JZ block is mated to a JZZ30 1JZ head, so it should actually be called a 1.5JZ. The covers have been color matched in the same green as the body.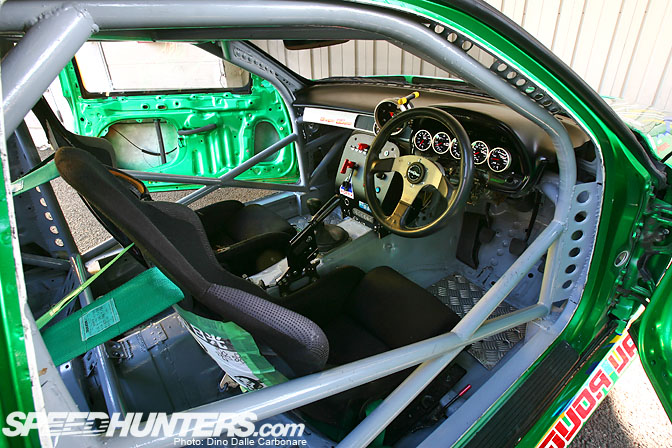 It's all business inside with a fully stripped out interior and a beefy roll-cage. The center console is home to the custom made switch panel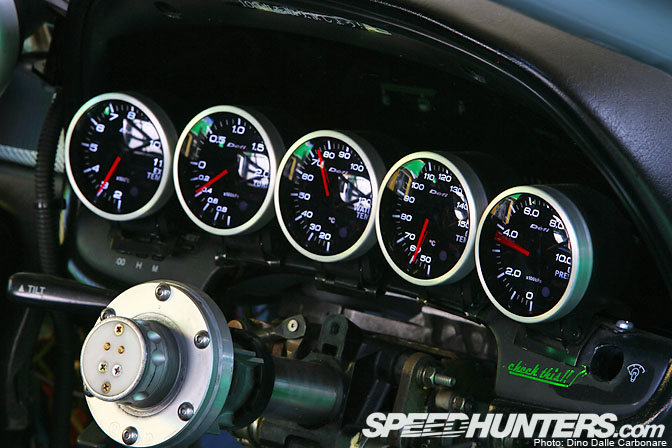 While the stock instrumentation has been ditched and replaced by five Defi gauges! How original is this!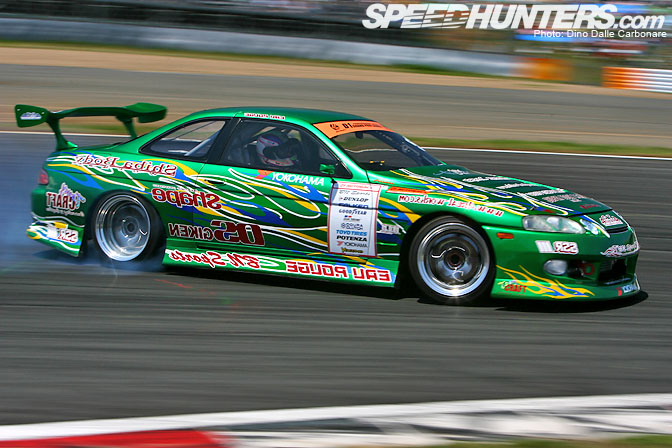 Here it is entering the main judged corner at Fuji, hardly on the power at this point, so only a little blue haze of tire smoke coming from the rear Yokohamas.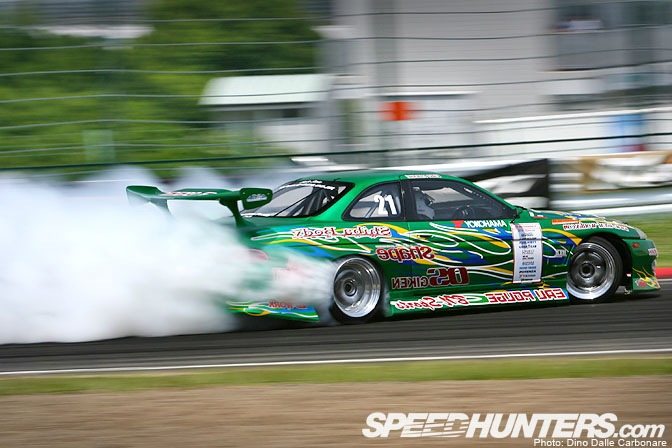 But as you can see, when Jinushi-san steps on it, all hell brakes loose!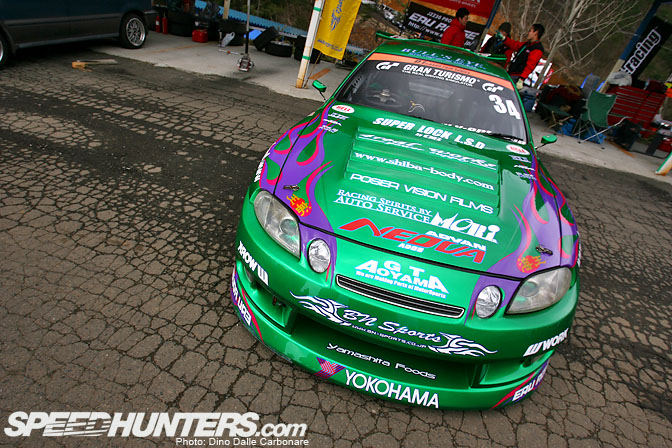 The Soarer is now looking a little bit different for 2009, with new purple graphics joining a fresh coat of candy green. Just want to say best of luck to Jinishi-san for this season! Gambare!
Dino Dalle Carbonare