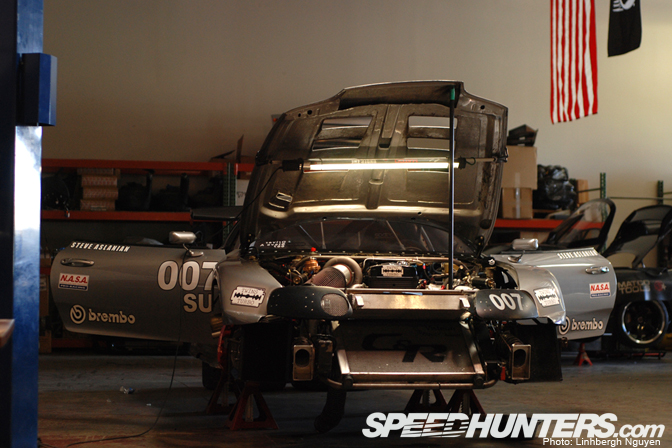 A few hours after I got back to Long Beach, from Pomona and the SO-CAL Speed Shop, I went out with Marc and Eric from Twins Turbo Motorsport to taste some fine local cuisine at their favourite Korean restaurant. The Twins are rather clever, politically minded people, and the conversation is always quite spirited and interesting… So unless you have some debating skills in your arsenal, it's perhaps best to keep the subject on cars! I couldn't help myself though, and got into a lengthy discussion with them about the state of world economics et al… I'm sure our Korean waitress was wondering what on earth we were going on about! Anyway, after personally solving the world's political problems (in our own minds anyway :>) we popped over to their shop, so I could check out the state of the nation, in the Twins Turbo universe.
You, no doubt, are now familiar with a few of the Twins Turbo cars we've been featuring on Speedhunters recently, like their monster Supra circuit racer, so I thought you'd like to take a wander with me around their shop.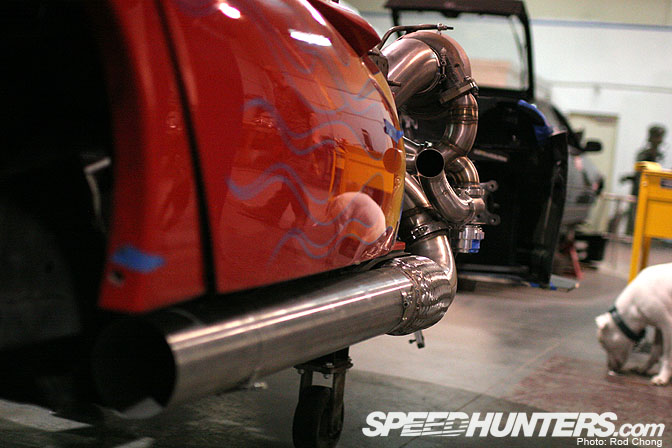 The twin's 2000 bhp Viper Project has taken on more form since Linhbergh featured the car a month ago. We'll look at it in more detail later in this post.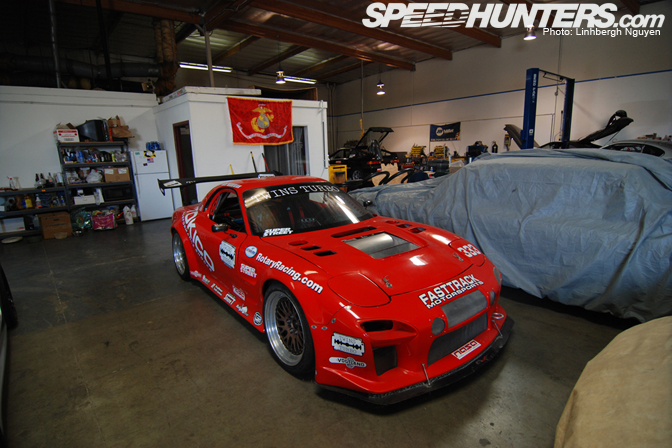 Here's a car which has been sadly missing from recent US Time Attack competitions. This used to be the fastest FR time attack car in North America, but last year was dethroned by the C West Honda S2000. Hopefully we'll see it at time attack events later in the year.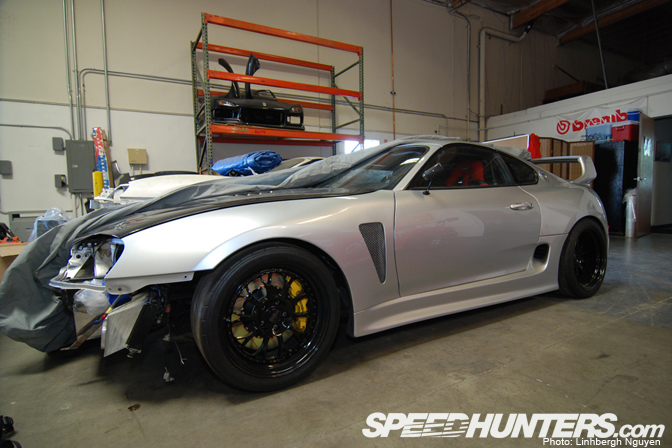 Readers of Super Street Magazine will no doubt recognize this machine…. This is the Twins Turbo street Supra…. IIRC, it was featured in the mag around fall 2007 or so. Unfortunately, many engine parts have been pulled from the car for the sake of the other Twins Turbo Supra projects. It's a bit sad, but Eric and Marc are currently brainstorming some even crazier updates to the car… Personally, I just want to see this beautiful machine get road registered!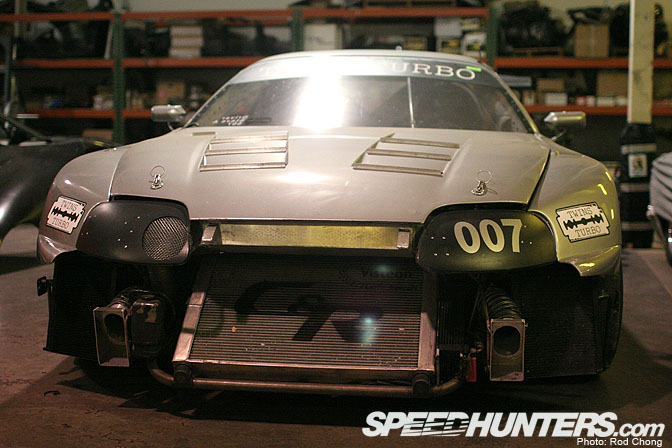 And here we have the monster, circuit racer Supra.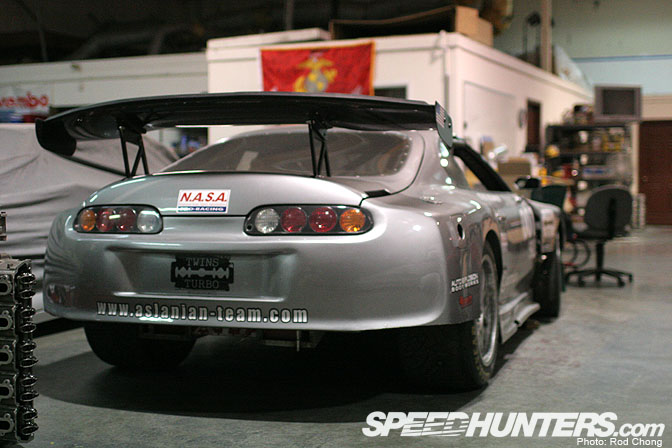 When you stand beside this car, you can't help but be impressed by its size. The Supra is already a big machine, but the wide track setup and low ride height really exaggerate the sense of scale… the Red RX7 looks like a little toy next to this huge beast.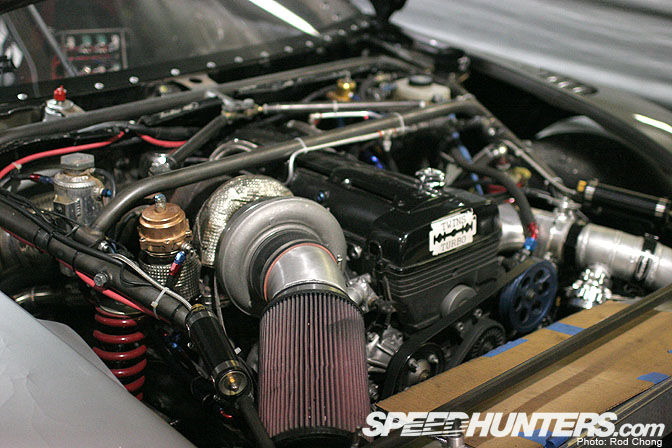 Let's take a moment together to appreciate the Borg Warner Bulls Eye Turbo installation together…. a moment of silence please…..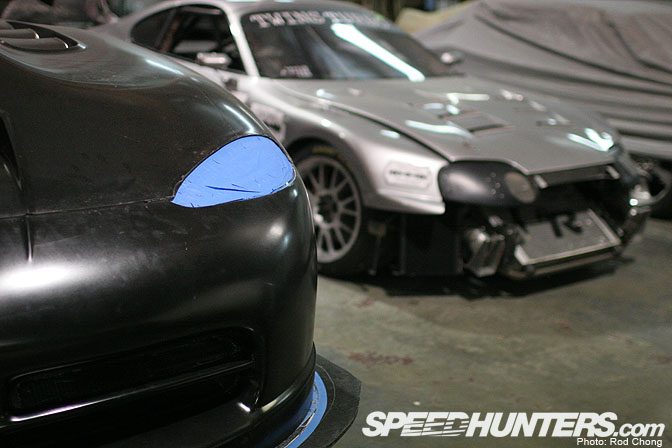 Parked next to the Supra is this scary force of nature…..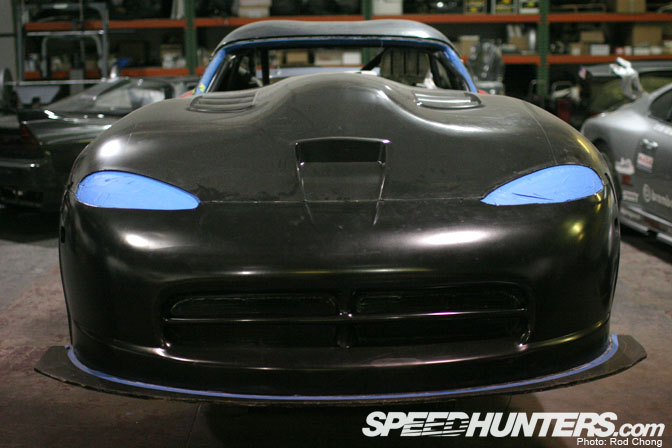 Can a car be evil? Not in a serial killer, Christine sort of way, but a bit more like Darth Vader….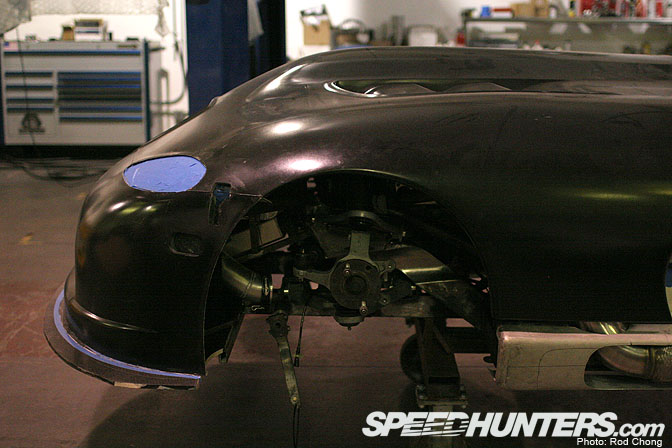 From this angle, it more looks like the Alien from the original Ridley Scott film…. Nonetheless, this thing has a great deal of presence, especially with its unfinished, carbon fiber finish.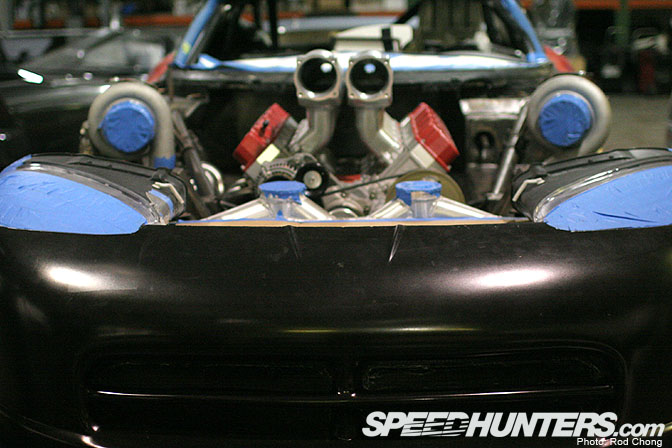 Taking off the hood/bonnet allows us to see a mockup of the turbo installation.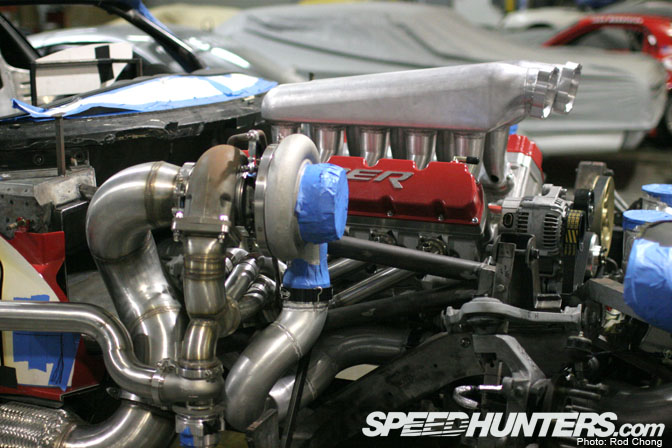 You can see more of the turbo plumbing is now in place since the time of Linhbergh's spotlight on the build. The two 280MM Turbos are Borg Warner Bulls Eyes BTW…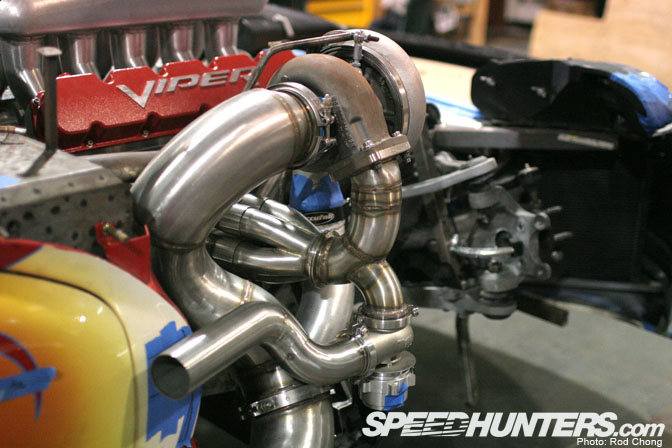 Check out this maze of piping!…. I can't wait to hear what this mammoth 2000 horsepower engine sounds like…. imagine the flames which are going to shoot out of the waste gate!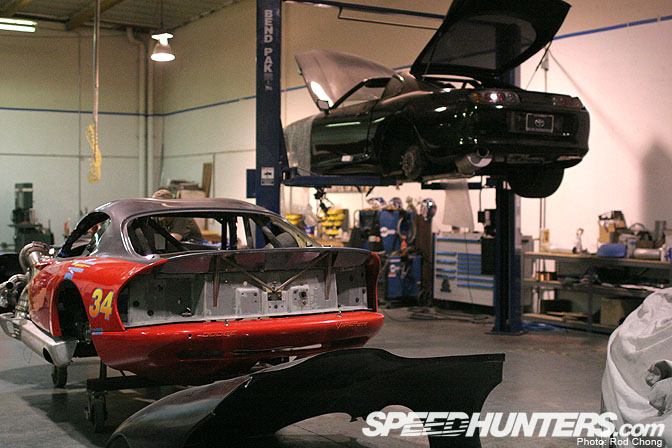 Next to the Viper (and I really hope the finished car isn't going to be red)…. is a new customer street Supra project.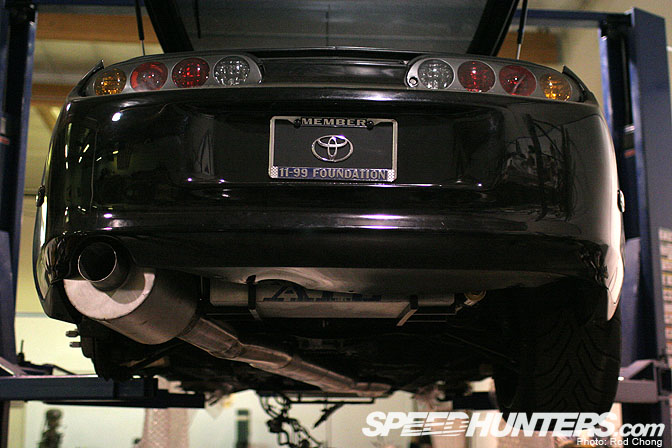 The Twins are pouring all of their experience and learning from past Supra projects into this build.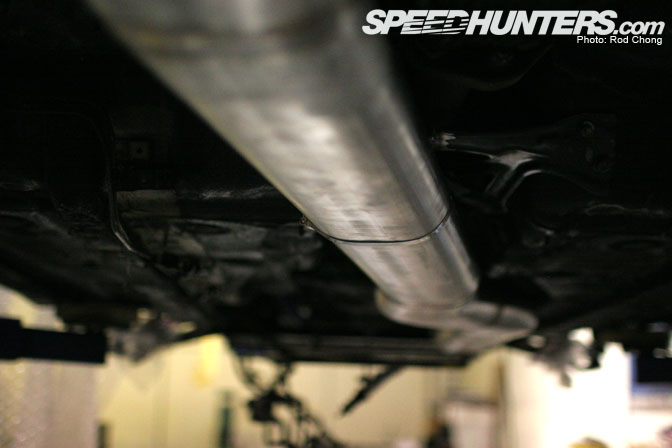 Check out the 5 inch oval tubing…. very meaty…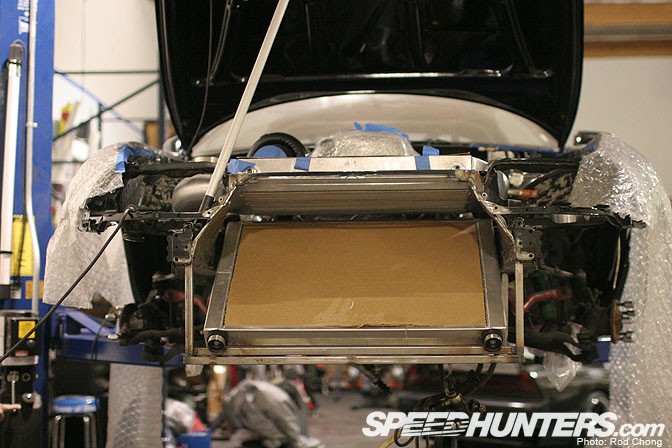 Up front, we have a V Mount Intercooler/Radiator setup… Eric from Twins Turbo tells me this first of its type on a street Supra in the USA. For those who don't know what a V mount set up is… the basic gist of it is: air entering the front of the car is routed to both the radiator and the intercooler at the same time. It doesn't travel through the intercooler first, before hitting the radiator… it's a much more efficient setup for a boosted, high power car like this Supra.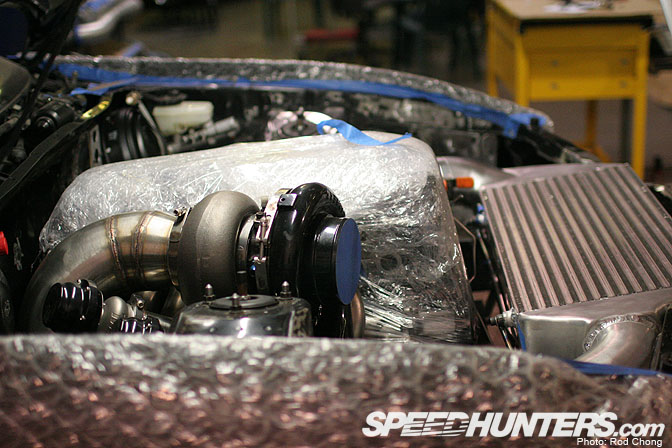 The goal for this street car will be to generate 850-950 bhp to the wheels…. Highlights of the 3.4L engine build includes 2mm oversize valves and a 5 stage Twins Turbo Dry Sump Kit; the first of it's kind on an American built 2JZ street engine.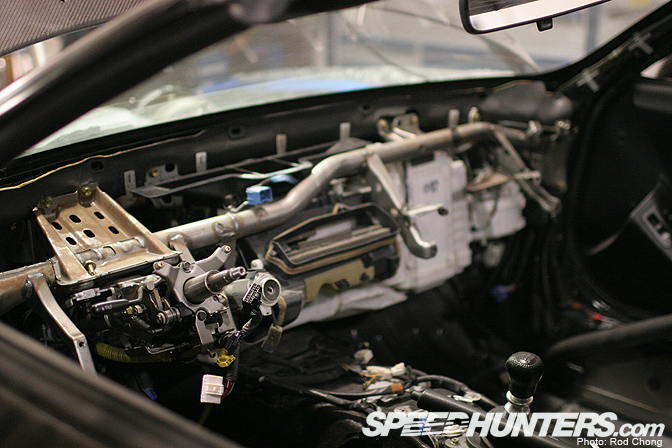 The Twins are quite proud to point out there will be no factory wiring in the car. The fuse box and associated relays have been replaced with a Motec PDM solid state management system. This is basically a big electronic brain which controls all engine functions… It allows all elements to be individually tuned to work together in a holistic fashion…. For example, the system won't turn on the engine ignition system until around 5 pounds oil pressure has been reached in the dry sump system during the engine start up procedure. This should, in theory, make the car reasonably idiot proof and save the mechanicals, if something goes wrong.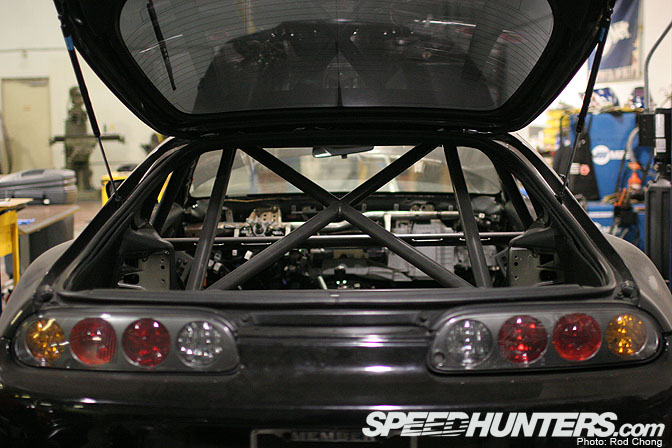 This photo clearly shows the 6 point chome-moly roll cage installation.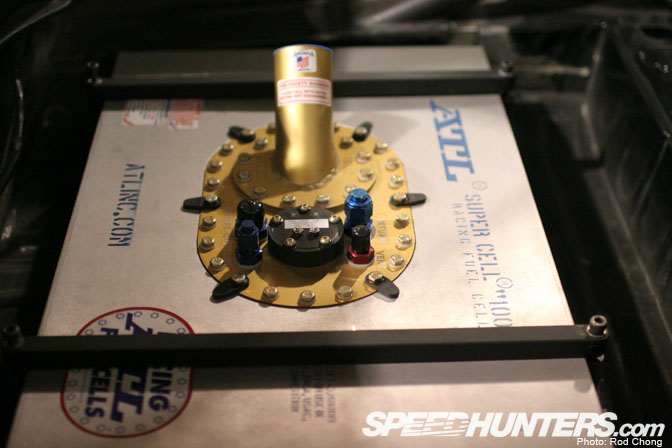 An ATL fuel cell in a street car? Yep…. this is a competition grade street Supra….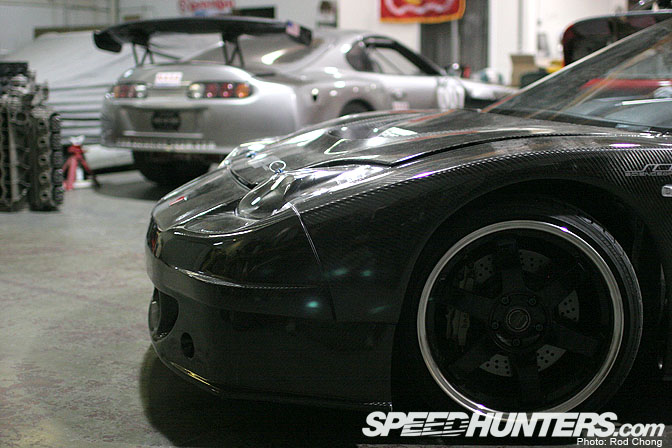 Next up…. an all carbon NSX turbo.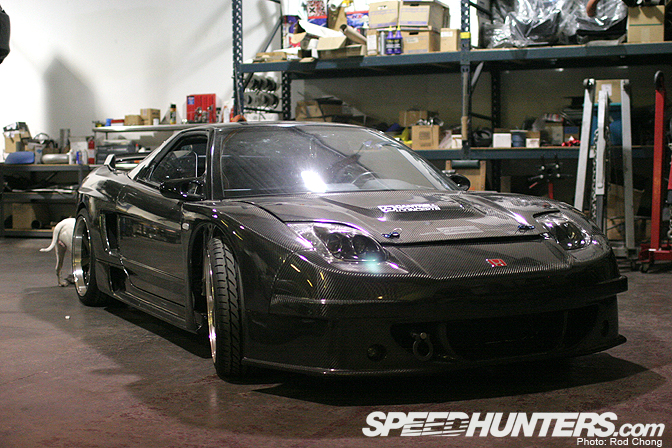 This isn't a proper Twins Turbo build….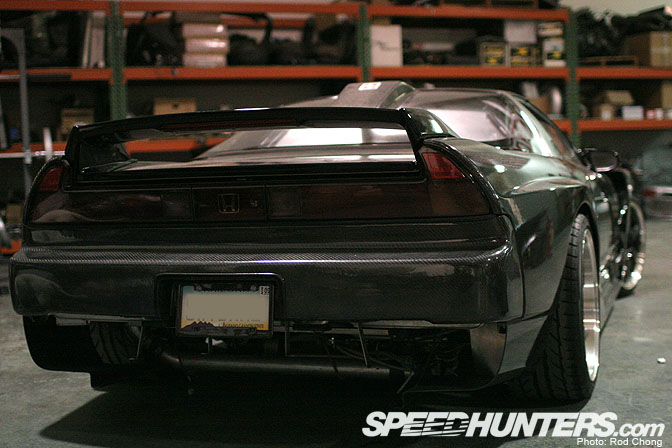 … but a customer car…. The owner wants the twins to install one of Chris Rado's World Electronics Total Boost Controller 1 setups into the car.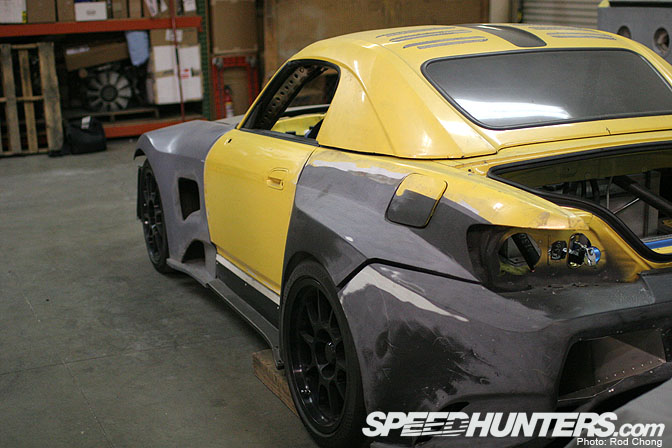 Are any of you familiar with the Twins Turbo 2JZ S2000 project? They've been working on this big power Time Attack/NASA Super Unlimited racing for a while now…. check the custom fabricated wide body kit…. ATM the pause button is on the build, but it's still worth a look….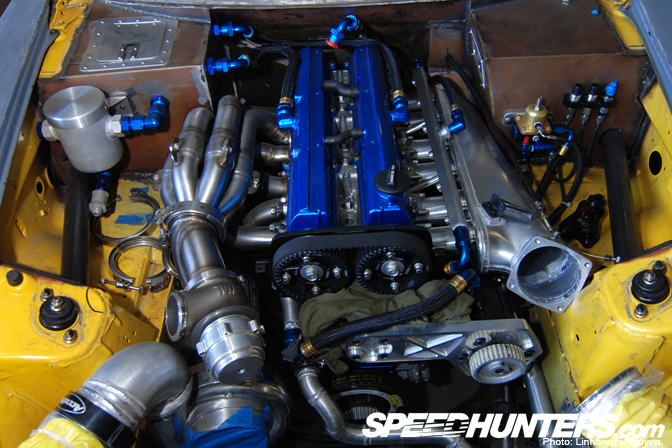 The 3.4L 2JZ GTE has been built to produce a reliable 1000 bhp… Madness!
Note the front of the engine set behind the front axle line….. I'm sure this improves the weight distribution and handling but Eric from the Twins tells me this car will definitely be a pretty wild ride.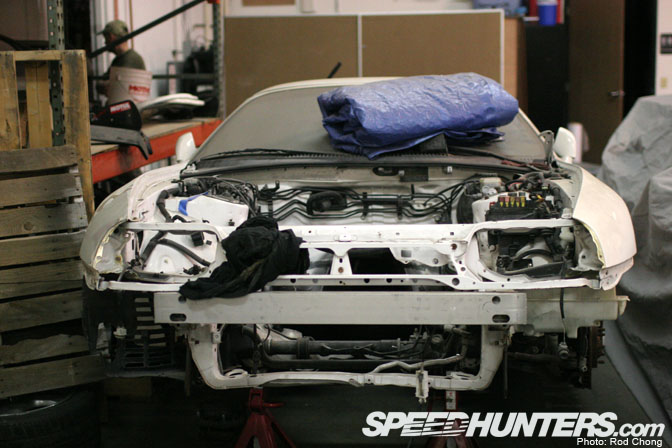 Wouldn't you love to purchase this empty Supra shell from the twins and design a bespoke Supra build with them?… That would be an amazing dream no? What would you have them do?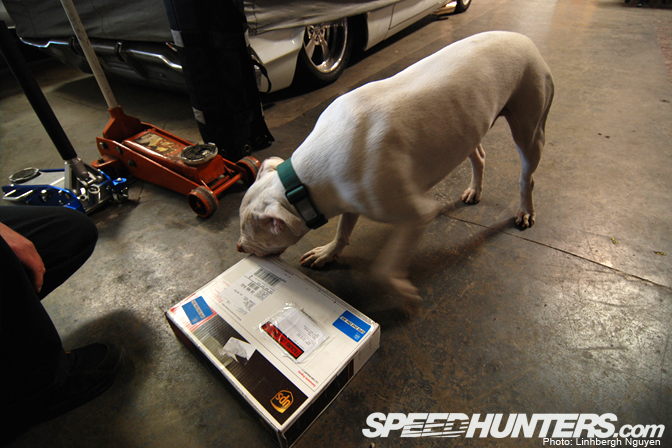 No shop tour of the Twins Turbo shop would be complete without a homage to the third member of the team, Monster Dog!…. He is quite a happy, friendly dog, but I wouldn't want to be the mail man…. Monster has a thing for mail hahaha….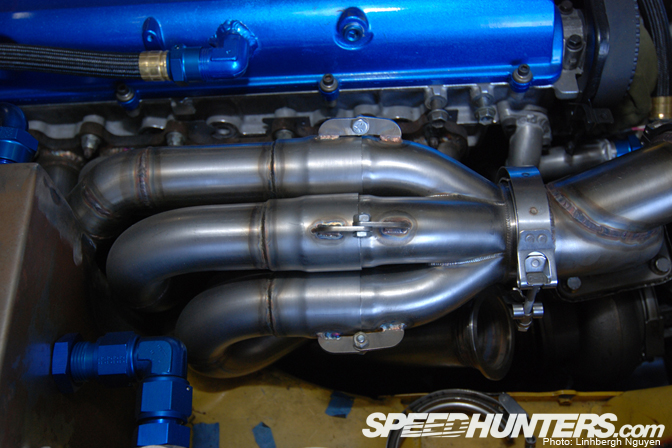 If the SO-CAL Speed Shop specializes in the art of fabrication for the sake of aesthetics, then the Twins Turbo specialize in fabrication for the pursuit of power…. I love the madness of their builds…. fabulous! I hope you've enjoyed this little peak into their crazy horsepower hungry world.
:R
Twins Turbo Features on Speedhunters
Twins Turbo Road Race Supra Feature