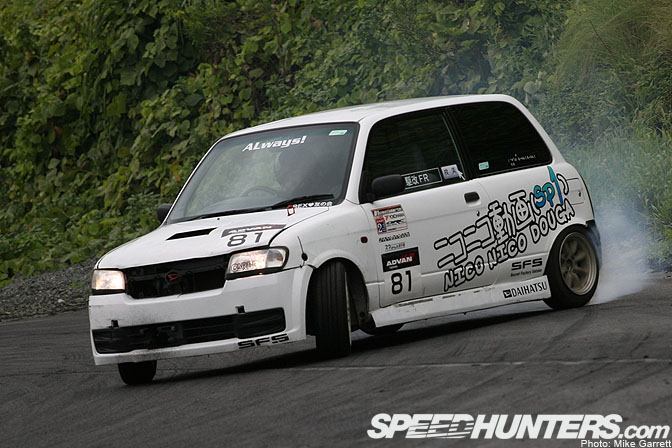 Yesterday I was flipping through the latest issue of Drift Tengoku magazine when I came across the section that regularly features abnormal drift cars from around Japan. This month's issue had some pretty incredible one cars, one was a bitchin' VIP Y34 Gloria built by Supermade that had been swapped with an SR20 and a manual, and the other was an SR20-powered Toyota Platz (the FF econo car that was sold in North America as the Echo) that the owner had converted to rear wheel drive using Silvia parts. Seeing these crazy drift cars got me thinking that it'd be cool to do a little post showing some of the oddball drift cars I've spotted at events in Japan.
You'll probably recognize the car in the opening shot from the post I did a couple weeks ago. This Daihatsu Mira kei car was seen at Honjo Circuit last summer during the MSC event, and the driver was shocking the crowd and the judges with his drifting technique. As I recall, he advanced quite deep into the competition, beating a lot of drivers in more traditional FR cars.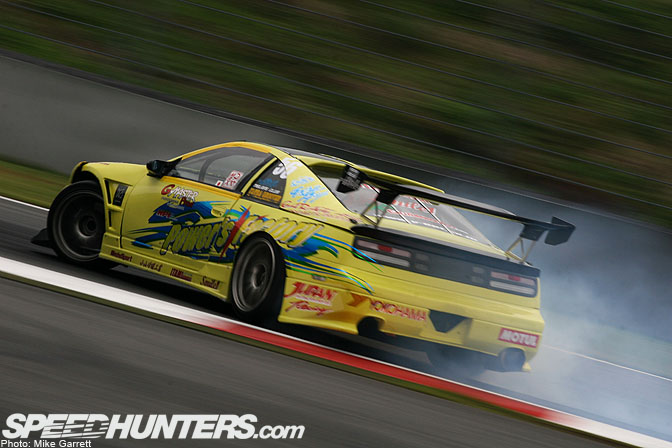 With a potent engine and a rear-drive chasis you'd think the Z32 Fairlady would be a more popular drift car, but the Power's Factory D1 car is the only Z32 I can recall seeing at a drift event in Japan. Kind of a shame because I think the Z's body does lend itself well to the drift car treatment.
OK so this wasn't taken at a drift event, but the driver of this Hakosuka was so content sliding around Tsukuba's first hairpin during the JCCA summer meet that I had to include it here.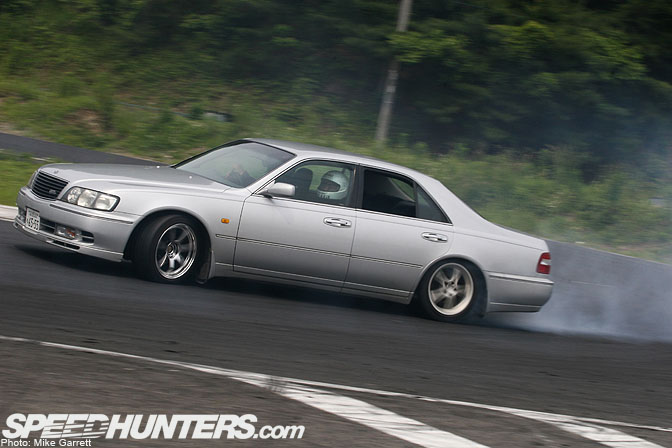 The Nissan Y33 chassis is typically reserved for VIP and dress-up style, but every once in a while you'll see someone putting one of these big sedans through their paces on the drift course.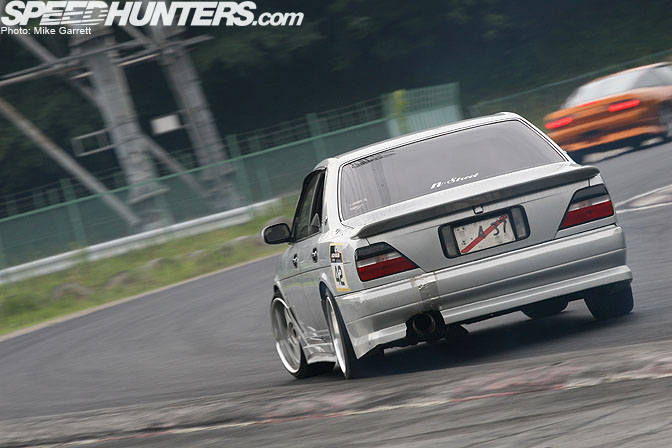 The same goes for this older model Y32, which was actually drifting at the same event.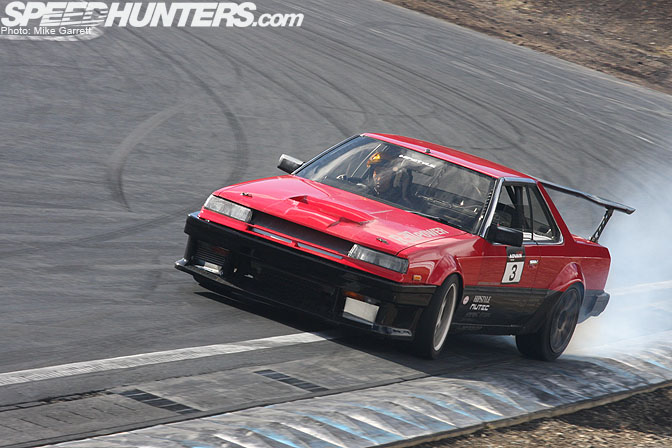 SR20-powered DR30 Skyline doing the deed at the HKS Premium Day at Fuji Speedway. I'm in love with this car.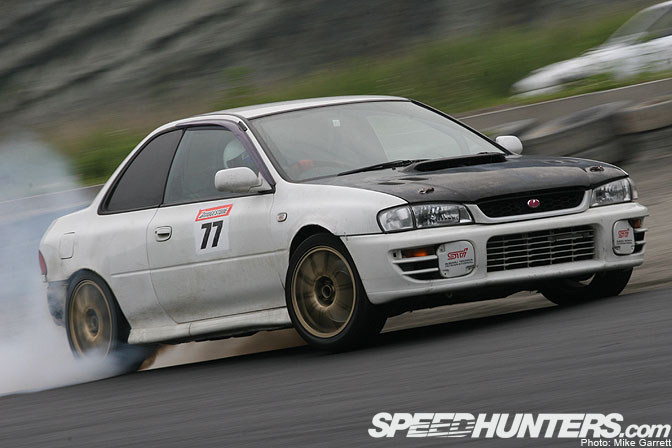 I'd be interested to see what the Subaru rally purists think of cars like this. This is one of a few privateer-built drift GC8's I've seen in Japan.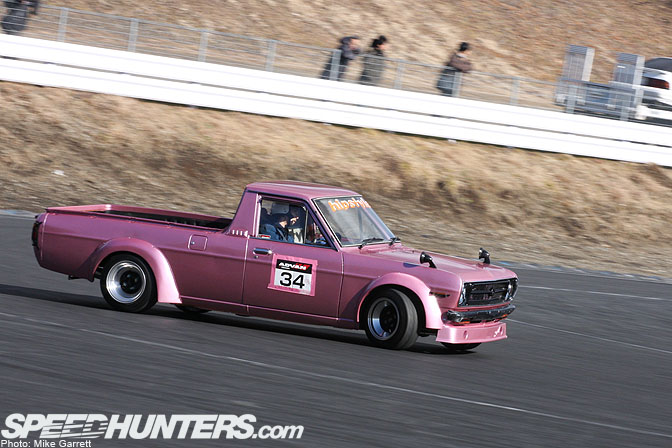 I'd certainly rate this flared B110 Sunny Truck as one of the coolest cars (trucks?) that I've ever seen at a drift event.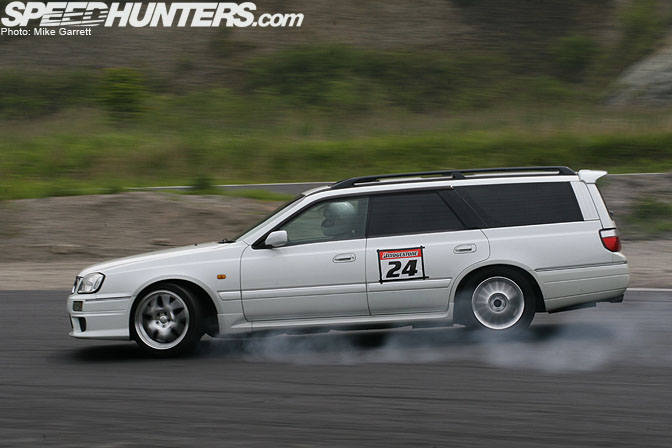 The boxy shape of the Nissan Stagea might make it look a bit strange while drifting, but underneath the car shares a ton of parts with other Nissan FR platforms. It also helps that you can buy used Stageas for dirt cheap in Japan – for a while I was even thinking about buying one.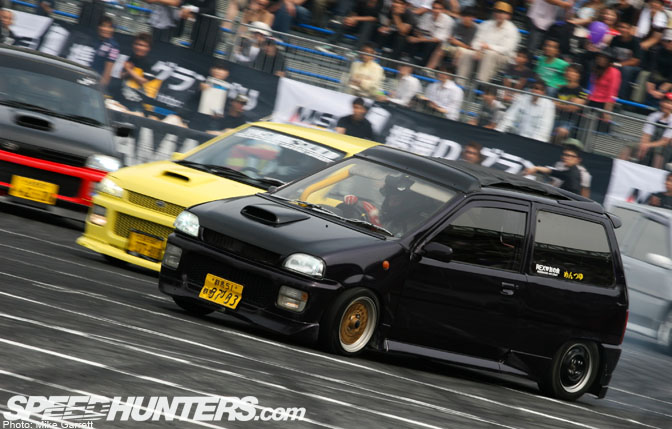 More kei drifting goodness from the Rex Tomokai team during the 2008 D1 Odaiba event. The crowd had just as much fun watching these guys as they did watching the Team Orange drift show that followed.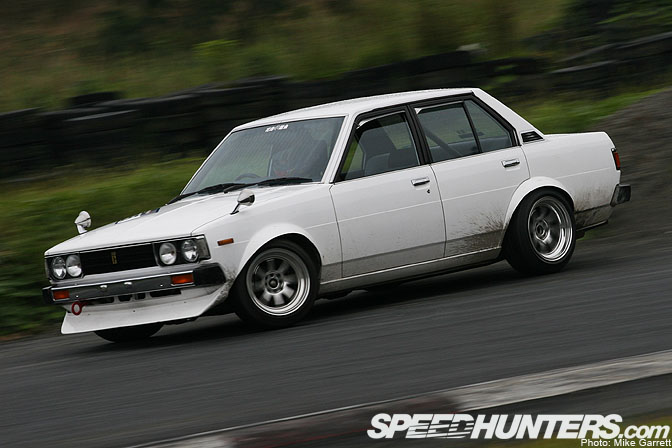 I'm not sure if you can really call the nana-maru Corolla an odd drift car, but they are certainly much rarer at drift gatherings than their AE86 successors.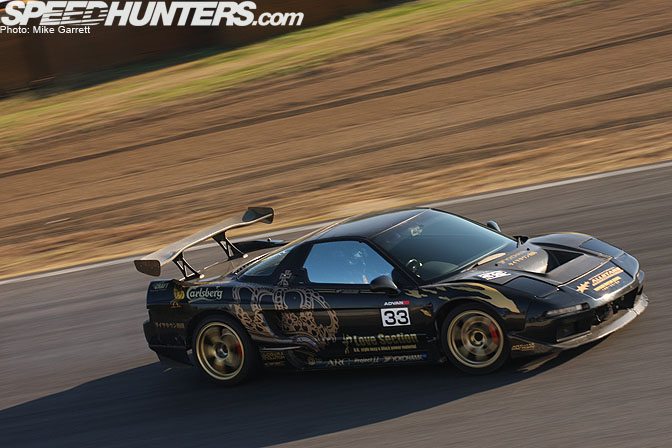 Finally, another shot of the Honda NSX that appears at the occasional Kanto area drift event. I could be mistaken, but I can't recall seeing another drift-tuned NSX anywhere in the world.
And now a question. If you could build an off-the-wall drift car, what would it be?
Mine would probably be a van of some sort, a Nissan Elgrand perhaps.
-Mike Garrett