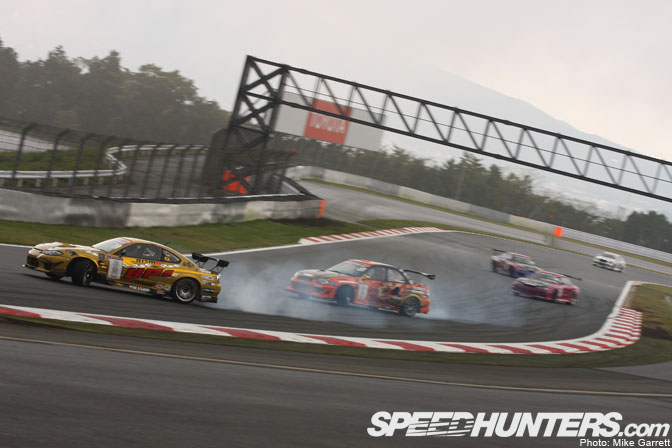 It honestly seems like it was just a few weeks ago that I was at Fuji Speedway covering the final round of the 2008 D1GP season, but it's already late March and the 2009 D1 Grand Prix season will begin this weekend at Ebisu Circuit. You can expect to see a lot of D1 coverage from Japan on Speedhunters this year, and we thought it would be a good idea to do a quick preview of the upcoming season before things get started.
2009 holds some big changes for D1 not just from a car and driver standpoint, but from a scheduling one. Starting with round three at Okayama International Circuit in June, there will be two separate rounds held on the same course over two days. For example, round three will be held on Saturday, June 27, with round four being held on Sunday the 28th at the same location. Double rounds will also be held at Ebisu and Fuji Speedway later in the season, making a total of eight separate rounds. I assume the new scheduling setup was used to save teams the costs of traveling over multiple weekends, and to give fans more action to see in one weekend.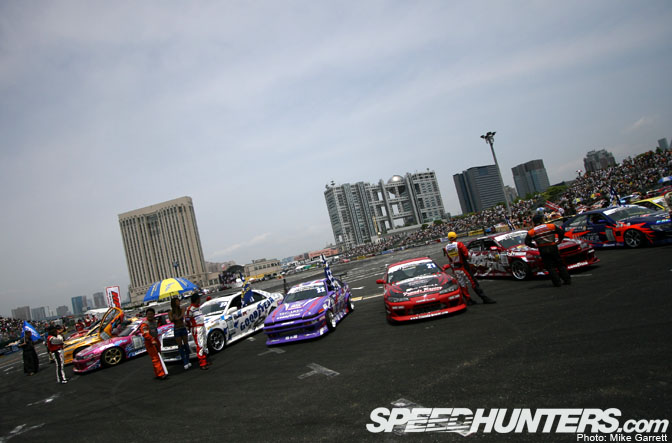 As I was looking around the official D1GP website a little bit ago, I noticed that they have again added an exhibition match in Odaiba for 2009. Last year's Odaiba event was a fantastic one, so mark your calendars for May 23-24 when D1's finest will fill the air of Tokyo Bay with burnt rubber…
There are also a lot of new cars that will be debuting in D1 this season.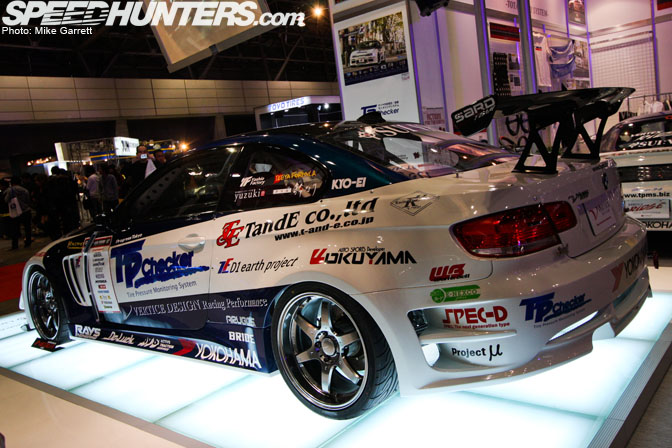 The most anticipated has got to be Takahiro Ueno's BMW 3-series, which will be replacing his JZZ30 Soarer. For more info on the 2JZ-powered Bimmer, check out my post covering the car from Tokyo Auto Salon.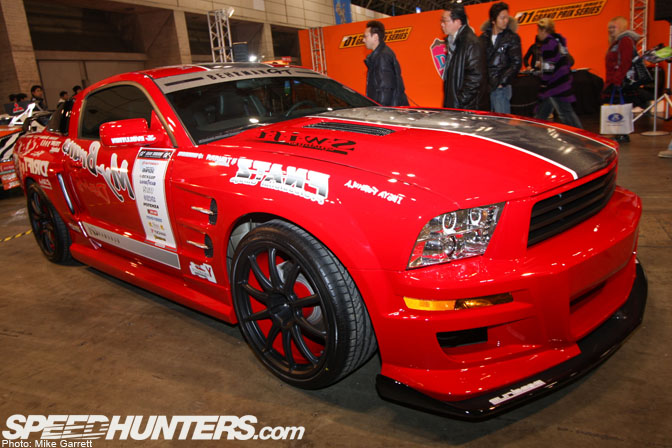 The other big car debut in D1 this year is Daigo Saito's Ford Mustang GT, which will be the first American car to be campaigned in the Japanese D1 series. There's no doubt the Mustang will have potential with a talented driver like '08 D1 champion Saito, but it may take a while for him to get comfortable with both the Mustang's handling AND the unfamiliar left hand drive layout. Judging by the response Vaughn Gittin Jr.'s Mustang got during his tour this month, Daigo's 'Stang is likely to be a big hit among the Japanese D1 fans.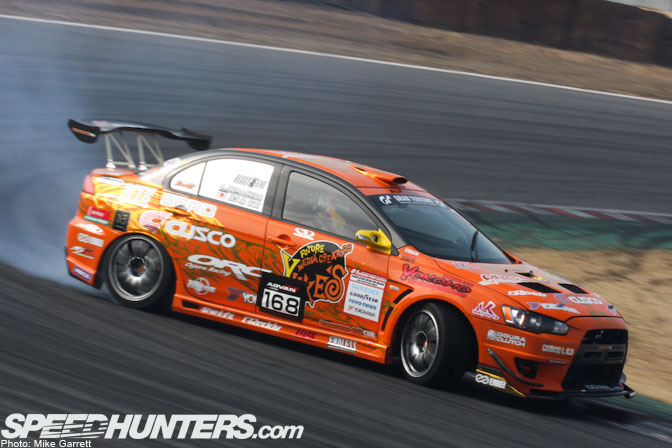 The third new car for 2009 is Nobushige Kumakubo's Evo X. Unlike the other new cars in D1 this year, Kuma has already put in a lot of time behind the wheel of his new Evo, and it looks like he should be 100% ready to go when the season starts this weekend on his home course at Ebisu. I was fortunate enough to see the car in action last month at Tsukuba Circuit during a practice session, and the Evo X looks very promising. Kumakubo's old Evo 9 will now be driven by Naoto Suenaga while Tanaka and Hiraoka will stick with their GDB Imprezas to complete the '09 Team Orange lineup.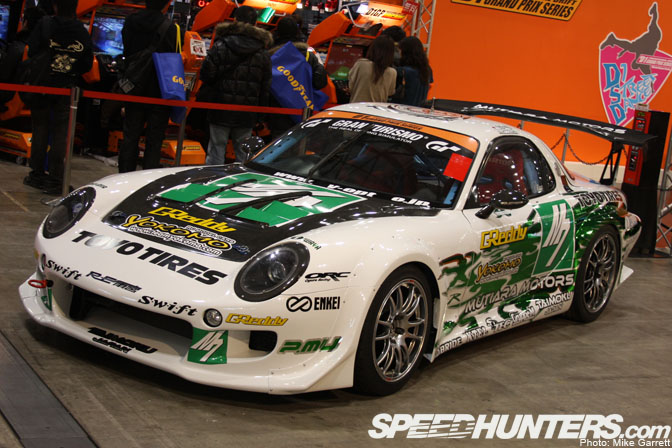 You might also remember from my Auto Salon coverage that Masao Suenaga's FD3S RX7 is sporting new livery this year. Will 2009 be Masao's time to finally get that elusive D1GP championship?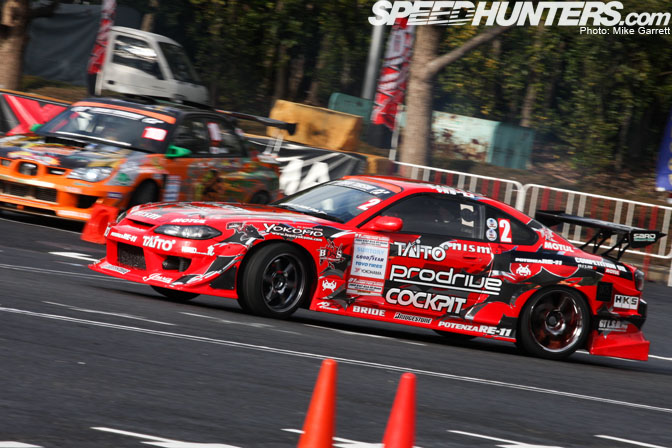 Youichi Imamura had a fantastic season in '08 when he narrowly missed the championship, and I would expect him to be on point for 2009 in the AP Boss S15 Silvia.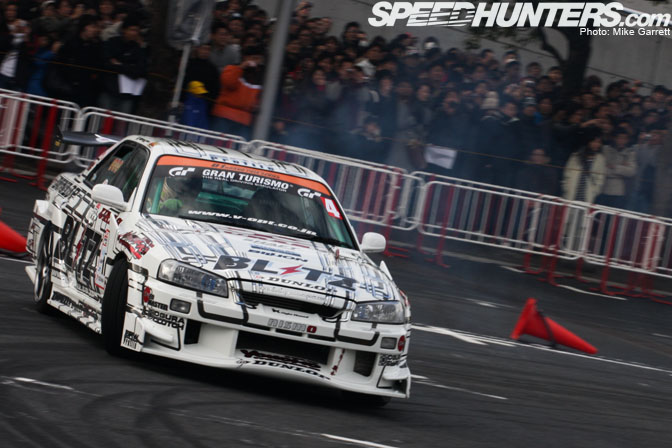 Fan favorite Nomuken is not to be underestimated either. Still no word on the Nissan GT-R that he will supposedly be driving sometime in the future…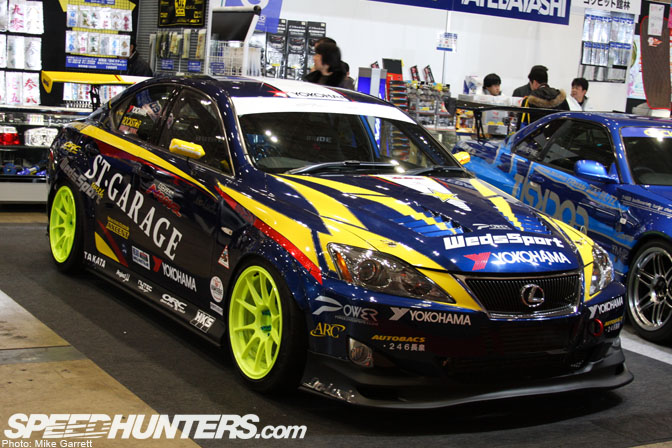 One question for this season is whether or not we will see Manabu Orido make any events in the WedsSport Lexus IS350. Last year he finally returned to D1 during the Autopolis round after a hiatus of a few years. Obviously it will depend on scheduling conflicts with Super GT and the other events Orido has on his schedule…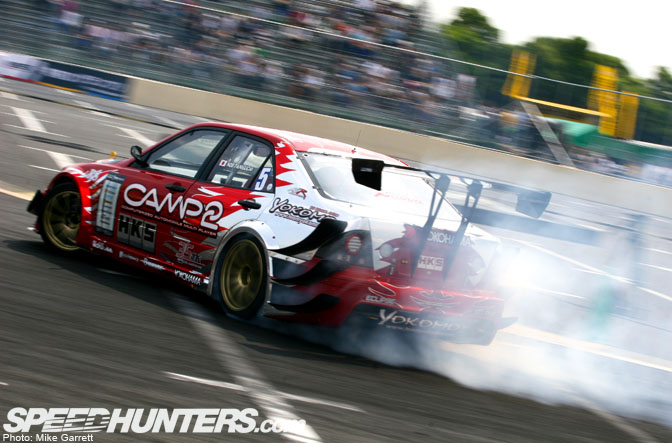 The same goes for Nobuteru Taniguchi and the HKS IS220-R.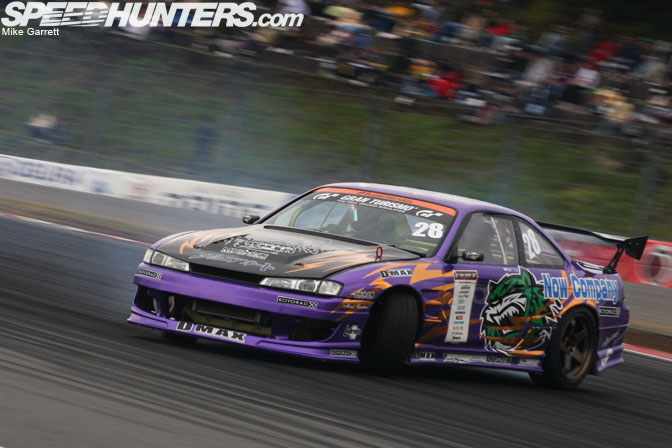 There are also some up and coming D1 drivers to look for this season. One of them is Masashi Yokoi and his S14 Silvia. We have also heard that American drifter Patrick Mordaunt is going to be Yokoi's teammate this year. This would make Pat the first American driver to compete regularly in the Japanese D1 series.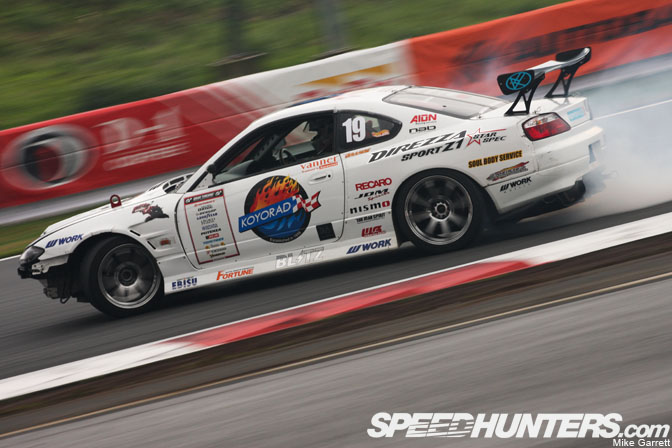 Naoki Nakamura will be another one to watch this year with his trademark aggressive driving style.
Another big development for D1 in 2009 will be its return to the United States, starting with the event at Anaheim Stadium in early May. Things seem to progressing well for D1GP USA and I think all of us are excited to see the stars from Japan drive on US shores again.
Does anyone have any predictions for D1GP '09 or favorites to win the championship? Personally, I'm liking Youichi Imamura or Masao Suenaga for '09 champ…
-Mike Garrett