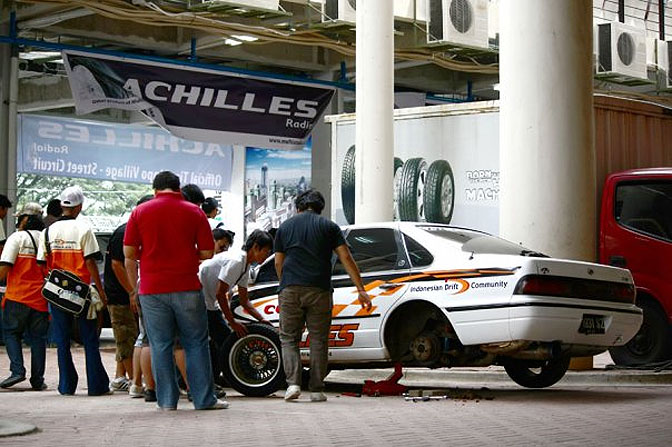 What's one of the fastest growing forms of motorsport around the world? What automotive competitions are seeing new builds, drivers and projects year in and year out?
Although we don't have any empirical data to justify factual answers to these questions, there is no doubt in my mind that Drifting is a big new wave of energy in motorsports, especially on the grass roots side of things. I know some of you guys aren't really into the subjective side of the sport, but you would have to agree that drifting is showing great growth around the world right now.
This weekend, I noticed that someone named Fatsi Anzani Hakim had uploaded some photos from a recent Indonesian Drift Community demonstration event to the Speedhunters' Facebook Group page. An Indonesian drifting event? How cool is that!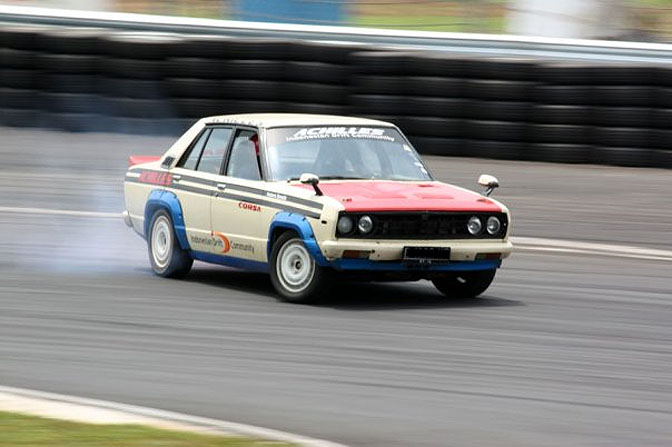 It warms my soul to think about how this new motorsports scene is reaching the far corners of the globe. Fatsi tells me that the Indonesian Drift Community was founded in December 2008, as a movement of grassroots drifters trying to take drifting off the streets and onto the track. Consisting of around 40 members, most of them are still learning to drift and drive unmodified cars.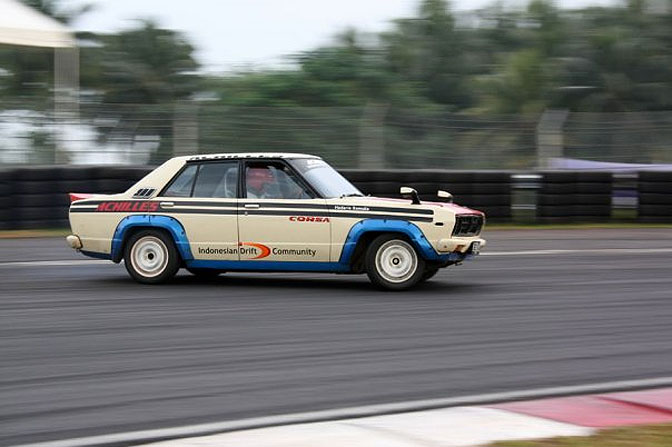 This is a particularly interesting choice for a drift car.  It's a 1979 Datsun Stanza/Violet running a SR 20 DET engine transplant along with a S13 gearbox and steering rack. Ever seen a drift car like this before?
In case you are wondering, Achilles is a local Indonesian tire company that has become quite involved in drift sponsorships.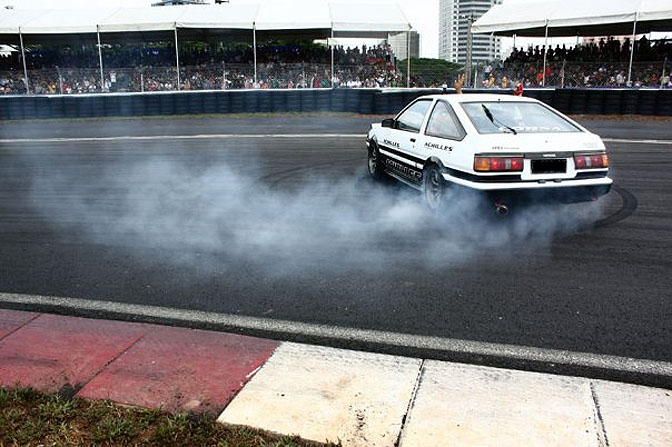 The drift demo itself took place at a Herman Tilke designed, partial city track, named Lippo Village street circuit and was part of a larger GT racing event. Pretty good sized crowd, don't you think?
This panda styled AE86 looks pretty clean.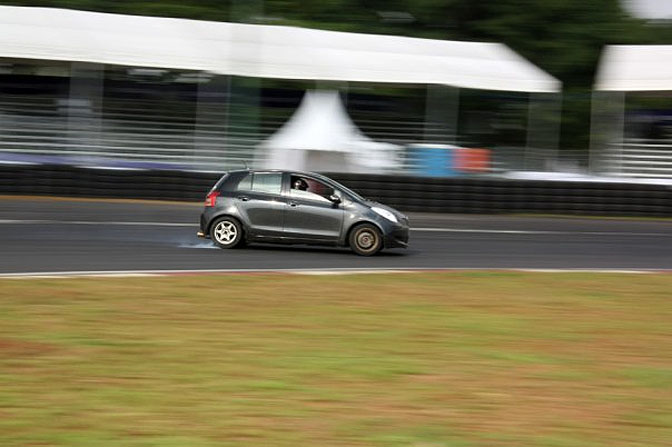 FF drift? Hmmm….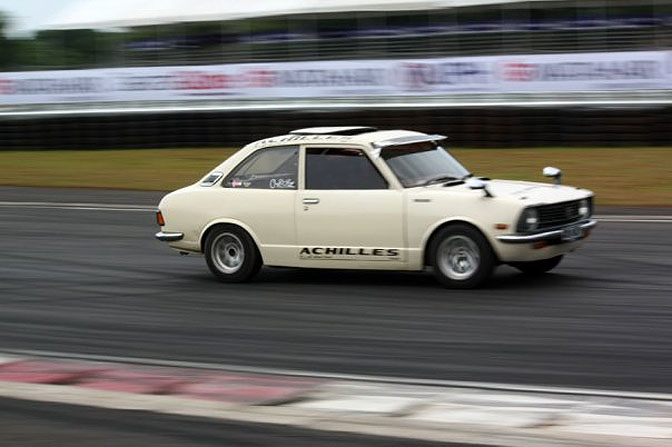 I had to ask Fatsi if this old Corolla was drifting at the event… his response was that the driver is still learning to drift the car! That's a bit of a historical car to be abusing hahaha….Perhaps Antonio will need to plan an intervention :>
Anyway — please join me in paying respect to the Indonesian Drift Community for their work in spreading the word of drift culture to their country.
Nice one guys!
:R