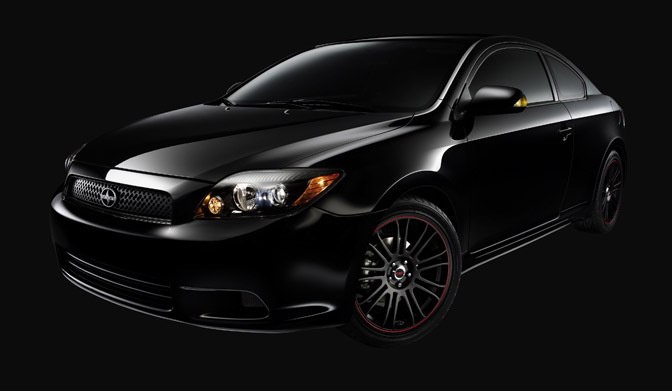 Ever since the brand was first launched by Toyota Motor Sales, Scion has been recognized for its brilliance in grassroots and guerrilla marketing, partnering up with car builders in the import aftermarket scene and youth lifestyle brands like URB to help promote the strong branding to the youth market. Scion has also released limited production "themed" cars to make certain models of its cars more exclusive. Apparently, the exclusive car for this year will be the Scion tC Release Series 5.0 (tC RS 5.0), which will have a black-on-black Toyota Racing Development theme.
Even though it looks like it may be flat black from the photos here, don't worry, you won't be seeing that trend on this new RS 5.0 Scion. The car has gloss black exterior paint, and comes with a big set of 18 inch TRD wheels, finished in matte black with red trim, which are reminiscent of the ever popular Volk Racing black/red Time Attack series finish.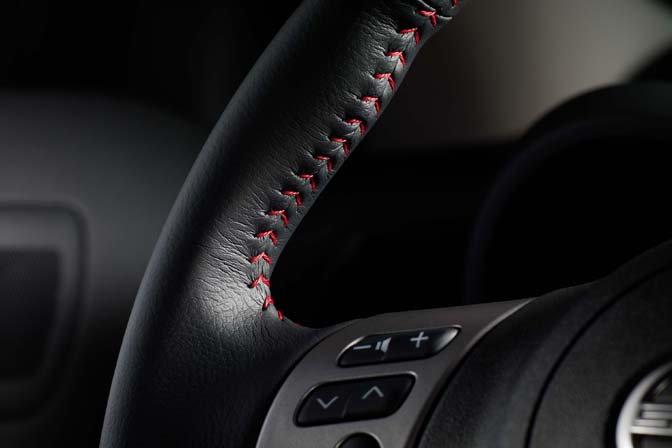 The RS 5.0 comes with a leather wrapped steering wheel with red stitching, which is a bit reminiscent of the Nardi "deep corn" steering wheel, minus the deep offset.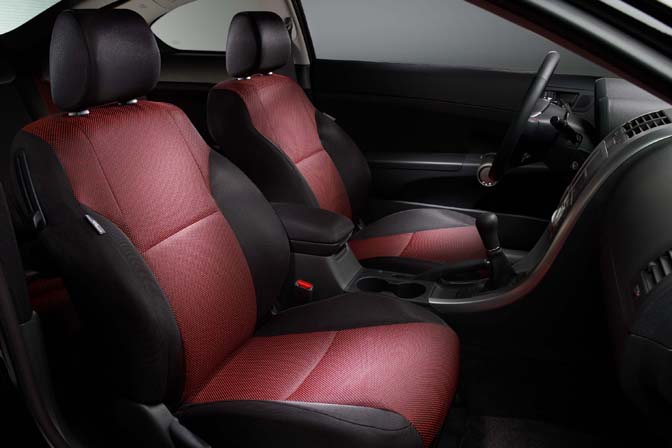 Black and red seats continue the look inside…
The RS 5.0 comes with a polished stainless TRD sport muffler, which looks pretty nice in my opinion. Also, notice the red TRD sway bar and red TRD springs? The sway and the higher rate springs will help the high speed cornering and stability of the new TC RS 5.0 quite a bit over the normal non-TRD equipped Scion TCs.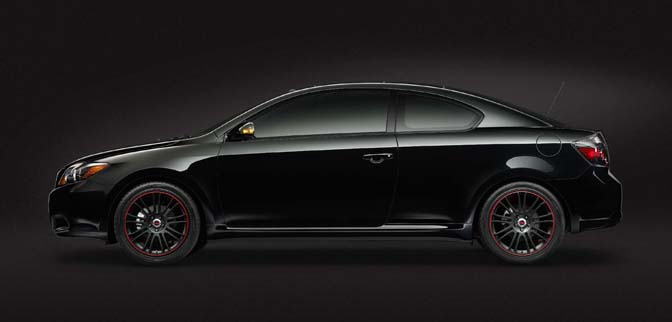 Here's the side profile, which shows a bit more detail in the 18 inch wheels, the front and rear bumpers, and sideskirts. (NOTE: Although the press release says the Scion tC RS 5.0 comes with "TRD lowering springs," it doesn't look low at all from this photo. Anyway, this is most likely just early photoshop mockup, since the shadow underneath the car isn't real. Hopefully the real car will be lower. When it comes out, we'll check it out, take our own photos, and let you know if it is actually lower than the car mocked up in these photos.)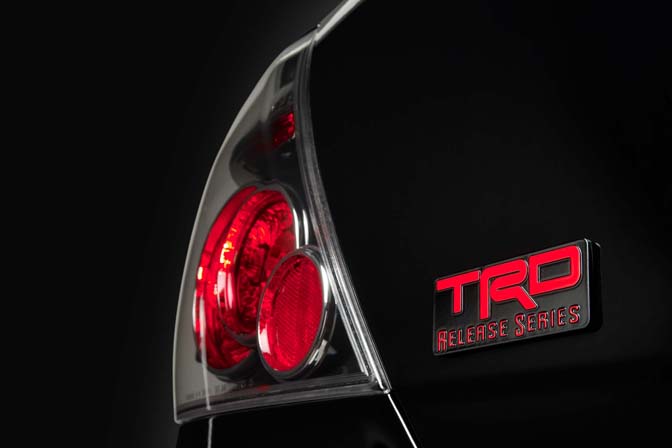 TRD release series badging on the trunk…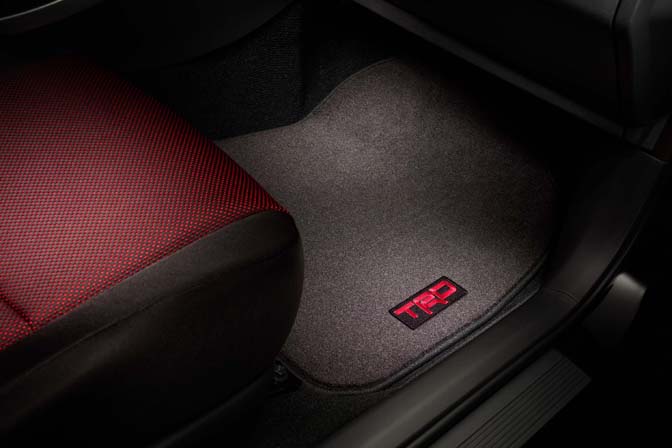 Last but not least, TRD floormats continue the theme of this Scion RS 5.0 TC.
Only 2000 of these RS 5.0 Scion TCs will be built, and from what Scion says, they will be releasing them with numbered badging to make the cars even more unique and exclusive.
-Antonio Alvendia