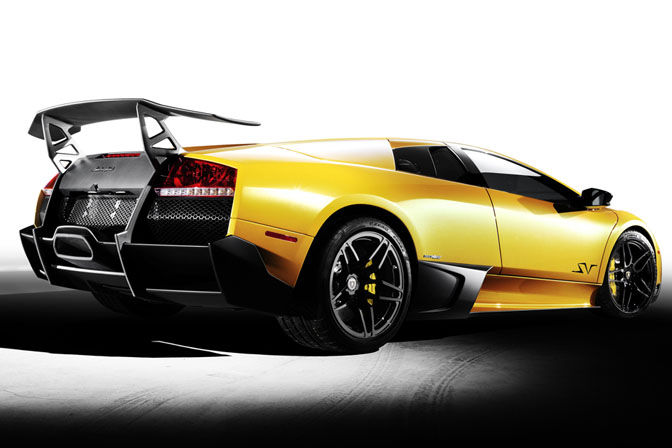 Press day at the Geneva Motor Show does not start until Tuesday, but some cool new cars are being announced ahead of this. The new Lamborghini Murcielago LP670-4 Super Veloce (we will call it SV from here on in!) is one such car.
The 'SV' is faster, lighter and more powerful than the standard LP640 with power output increased to 670bhp. Top speed is claimed to be 212mph (342 km/h) with 0-62mph in just 3.2 seconds.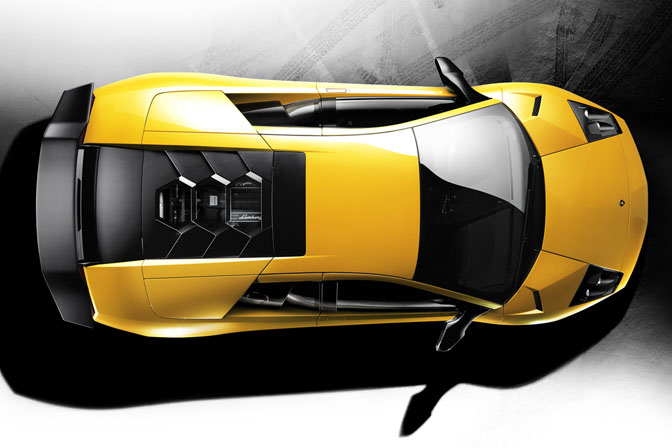 Styling isn't quite as dramatic as the Reventon, but the designers have ensure it stands out from the LP640, which isn't a tame looking car either!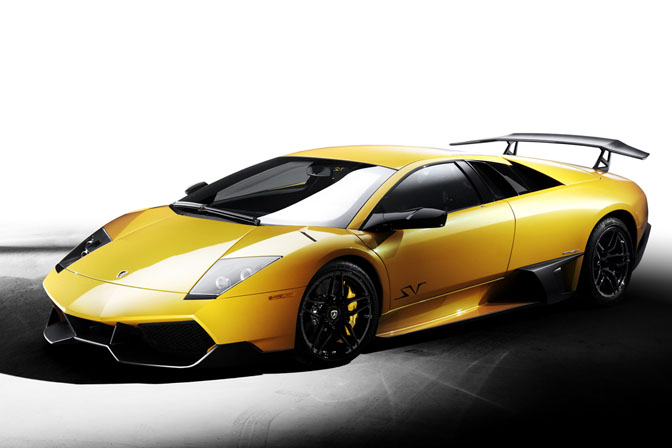 At the front we have a new front bumper with leading splitter in Matt Black (see how the manufactures are now catching up). Air intakes are increased to help cooling for the brakes. The tops of the front fenders also incorporate new air outlets.
At the rear a dramatic rear wing is mounted high above the engine cover. Lamborghini will offer two styles of rear wings for owners who don't want to be quite as extreme…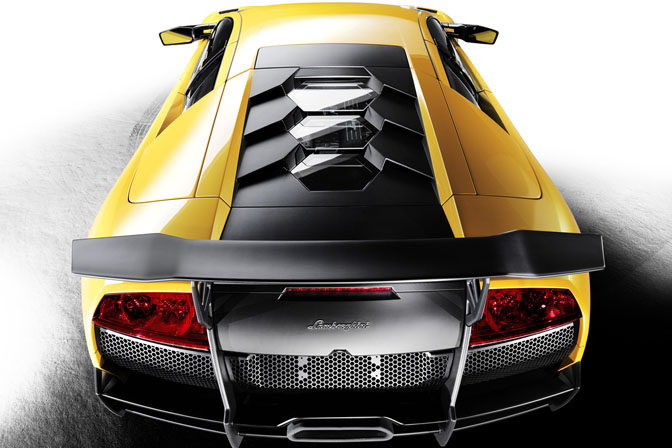 …Its all relative I suppose!
A two level diffuser in carbon works with the wing to control downforace at the rear. Surface areas of mesh grilles have been increased to aid cooling from the engine and exhaust system.
Hot air can also escape from the stunning engine cover. A transparent polycarbonate panel has three seperate levels which are open towards the rear.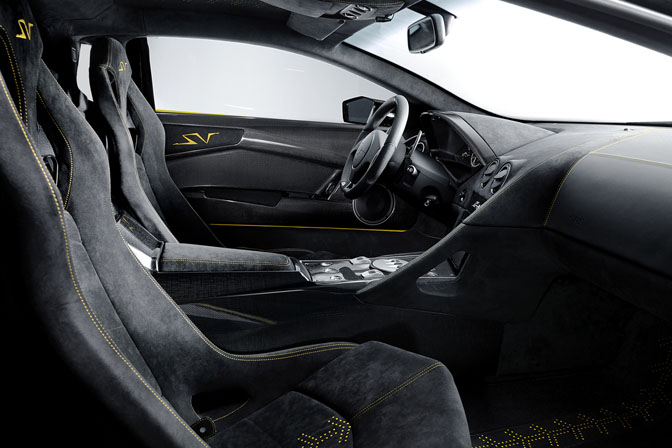 Its not an Italian sportscar unless it has Alcantara!
The 'Super Veloce' nameplate has a long history with Lamborghini, having made its debut in the late 60's with the Muira SV, re-appearing on other models including an extreme Diablo in the 90's.
I'm a big fan of this car and prefer it to the Reventon. Love the contrasts with the yellow and black on the show car. Just think, the Lime Green hue would make it even more over the top!
-Andy Blackmore
Post Script:
Two new images added from the show floor.