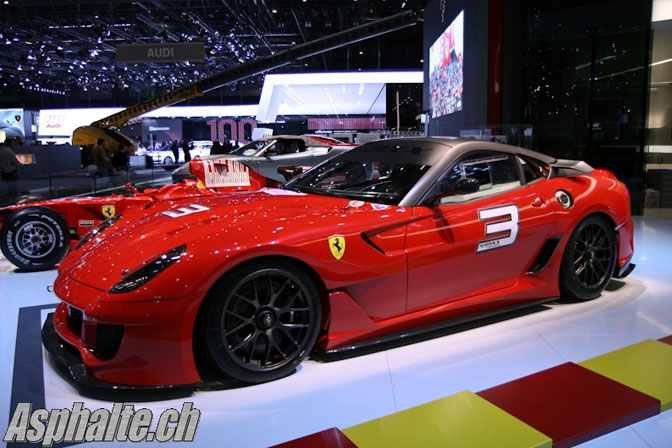 If the Lamborghini Murcielago LP670-4 SV was not extreme enough for you, let us introduce you to Ferrari's new track day special, the Ferrari 599 XX.
Images from Swiss car site, Asphalte.ch who photographed the car at Geneva.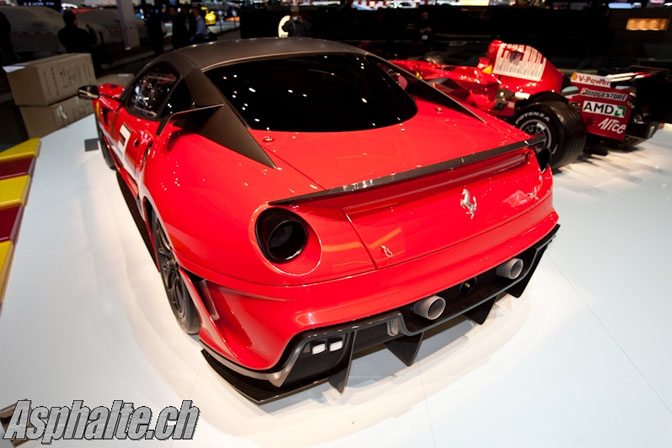 The 599XX followings the Enzo based FXX with dramatic race car inspired styling and graphics. This car is a test bed for Ferrari to showcase their new technology.Based on a standard 599, the engine is lighter and has been uprated to 690hp.
The biggest change is to the bodywork. Like the FXX, this new car has extra vent's gills, winglets and diffusers all over the car. Wind tunnel tests suggest the changes produce 630kg of downforce at 185mph, which is impressive for a roadcar.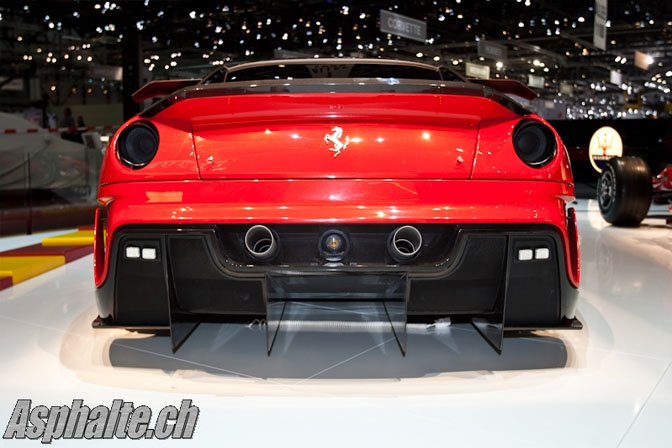 Some of this is downforce is produced by two fans which sucks airflow from under the car, accelerating it out of the car where the rear lights sit.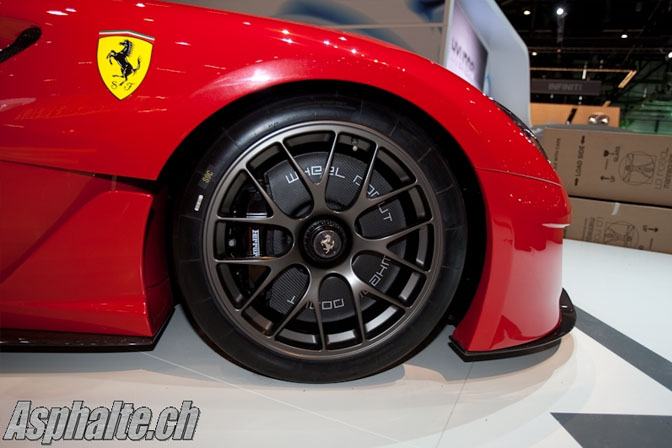 As you would expect, Ferrari have also uprated the handling with new brakes and suspension.
I am not a fan of current Ferrari styling, but I like this. Maybe its all the aerodynamic aids, covering up some of the standard 599 shape!
If you are interested, then you will have to wait by your phone. Ferrari will be pre-selecting customers!
Asphalte.ch have more images on their site. Meanwhile, if you prefer the Muricelago, then I've added a couple of new shots to the original article, posted yesterday
-Andy Blackmore