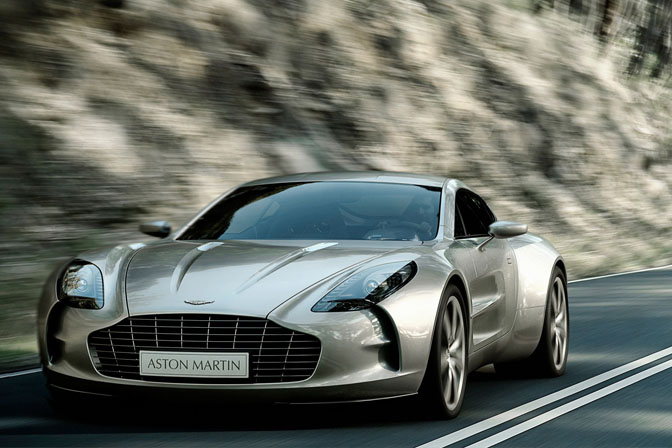 Another aggressive supercar at Geneva!
For me, Aston Martin Design has always been about elegant, well resolved, sportscars or grand tourers which have a sense of style few can rival.
Aston's recent decent language dates back to the DB7 of 1990….but the new limited Edition 'One-77′ re-writes these rules.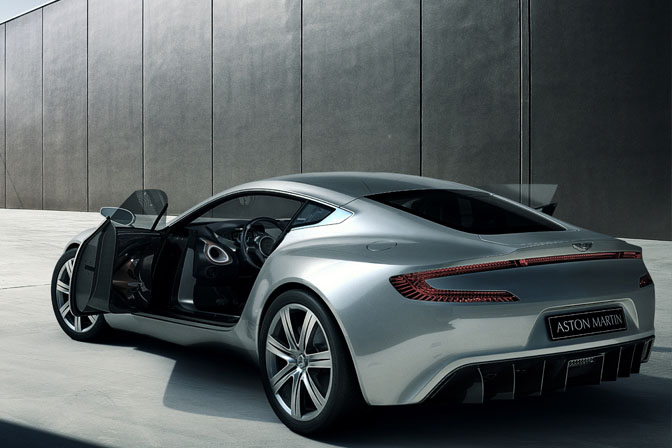 The Zero-77 will be limited to Seventy Seven examples and chassis one, without body was on show at Geneva along with a full size mock-up. These two new renders were released by Aston Martin, while the show images at Geneva come from Autoblog.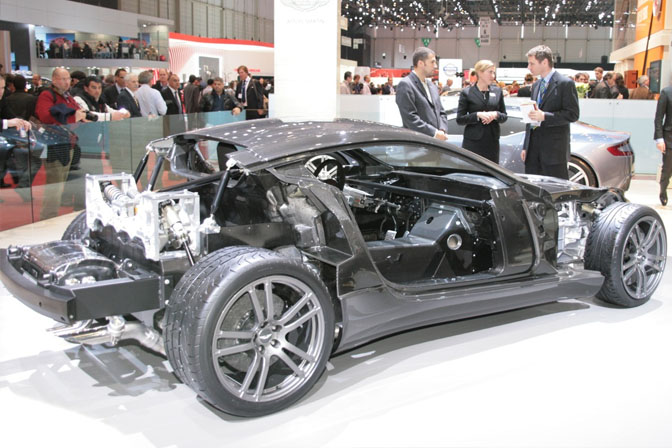 Although the final car wasn't at the show, its cool to see the Carbon chassis. We have been teased with renders for a while.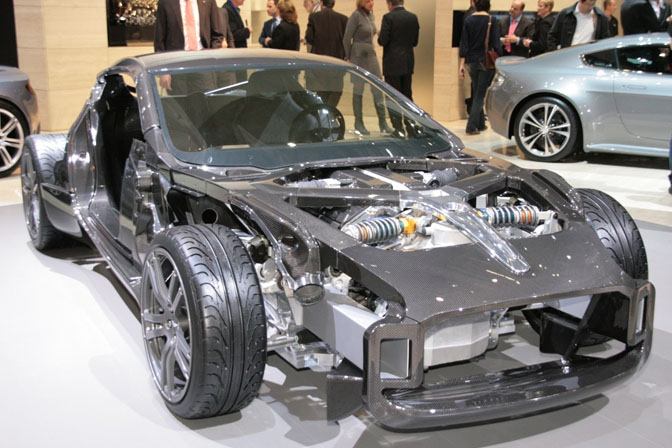 Power comes from a 7.3 Litre V12 engine delivering around 750bhp (take that Lamborghini!). Aston say 0-60 will be 3 seconds.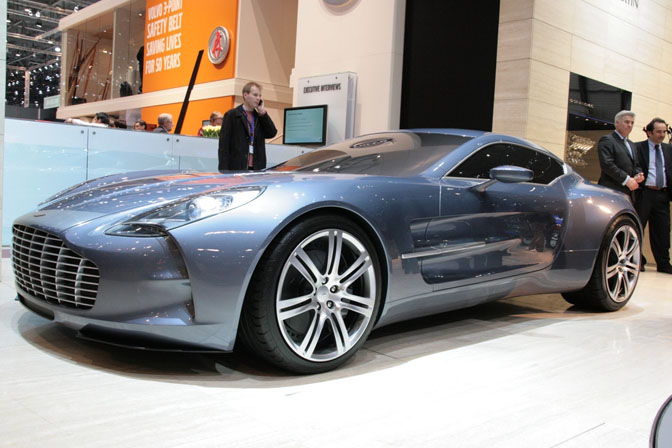 The design is distinctive with a much larger traditional Aston grille and some unusual air intakes which cut into the headlamps. The intake has a subtle divider which  lines up with a similar feature on the front fender and door.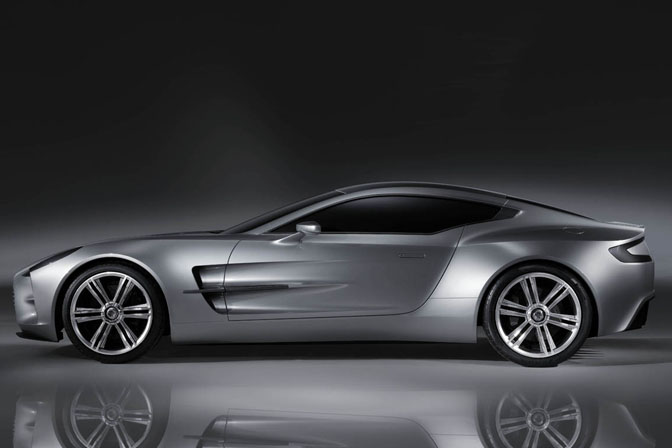 The rear is equally dramatic which a new interpretation on the now traditional Aston rear lights and the small flick up tail.
Its a radical departure for Aston, but still instantly recognisable. What do you think?
More Geneva posts tomorrow, with some more affordable cars!
-Andy Blackmore
Show Images: Autoblog.com (more available!)