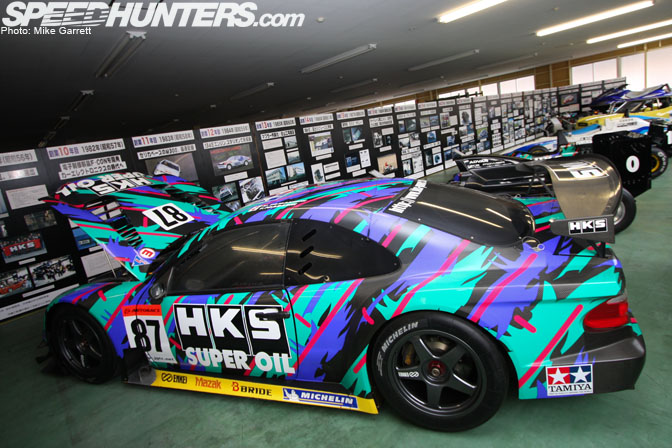 As promised, here's some more photos from my visit last month to the small museum at the HKS factory in Japan. As I was reading through the comments section of the previous post, I noticed a lot of you guys wanted to see the HKS Mercedes Benz CLK JGTC car from 2002. Of course I didn't forget about this awesome piece of machinery from what many people consider to be the glory days of GT racing in Japan.
These days the GT500 class is made up only of cars from Toyota, Nissan, and Honda, but years ago you could also see "non-big three" competitors in GT500, such as this HKS Benz. This car didn't have much success in competition against the factory GT500 teams during the few races it entered, but that doesn't take anything away the impact this Japan-ized version of a DTM racer has.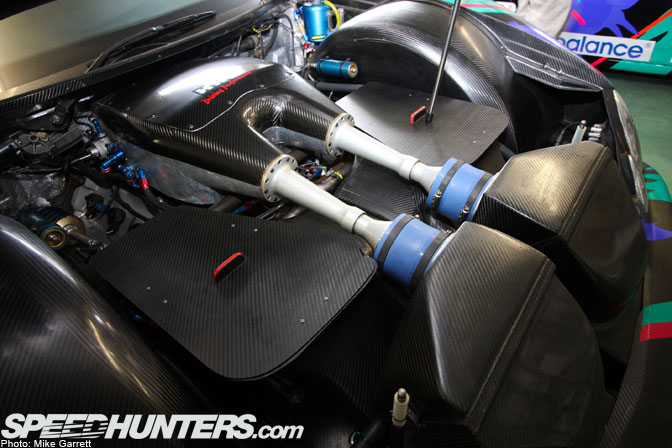 Under the hood of the CLK is another carbon-covered race engine – this one a race-tuned Mercedes M119 V8 outputting 500ps, as per JGTC GT500 class regulations.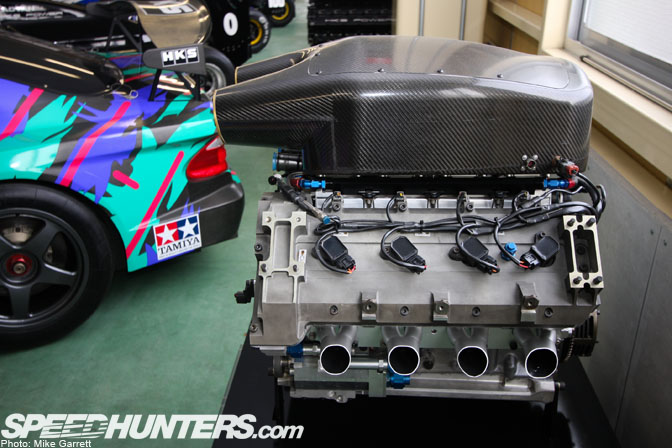 This is what the naturally aspirated DOHC V8 engine looks like when it's not in the car.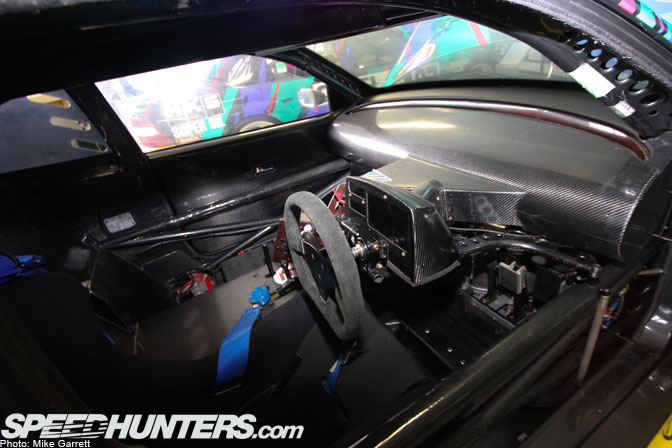 The interior og the CLK is standard JGTC-spec, with loads of carbon fiber all around. I don't think this car has seen a race track since 2002…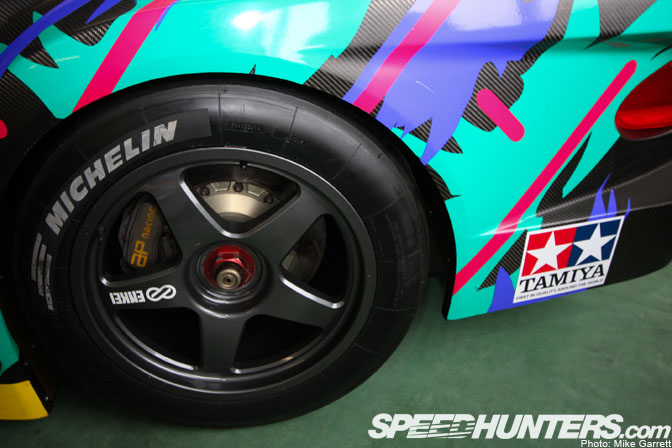 More center-locking Enkei five-spoke wheels and AP brakes. When I was looking at the HKS CLK, I thought about the fates of all the other "non-works" cars that have appeared in JGTC and Super GT over the years. Subarus, Corvettes, Ford GT's, Lambos, Ferraris, where are they now?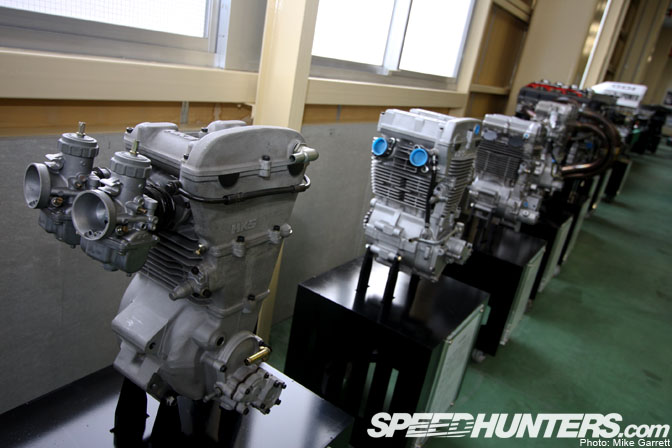 More HKS-tuned engines on display in order of increasing size and complexity.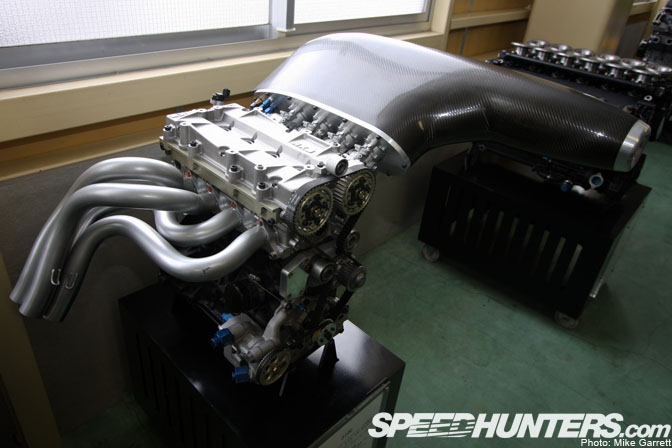 This is another HKS-built formula race engine -the F3-spec 2.0L inline four cylinder known as the "HKS 310E".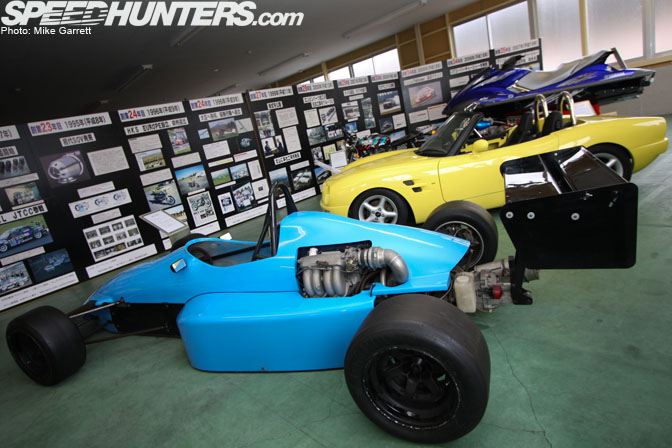 About half of the cars on display are open-wheelers. This is a 4G63-powered Reynard chassis from the Formula Mirage series circa 1992-93.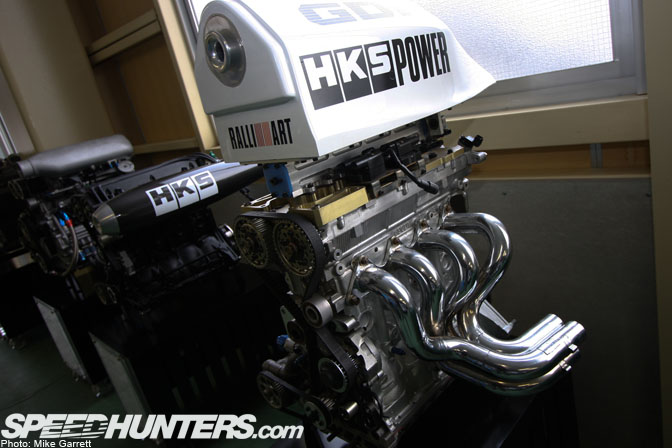 Another HKS-tuned Mitsubishi formula engine. I've never really followed open-wheel racing that much, so this was my first time to learn that Mitsubishi actually built race engines for formula cars in Japan.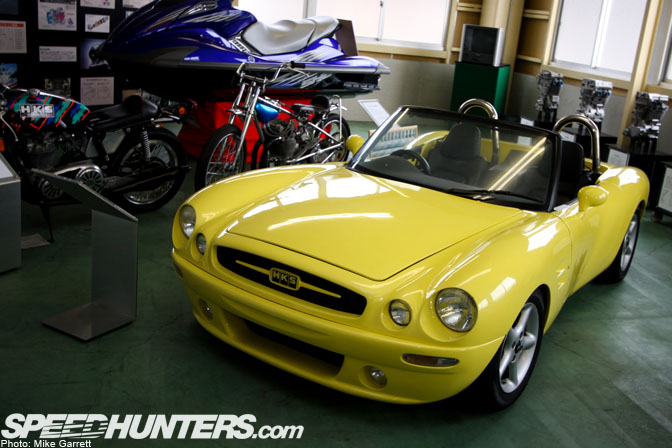 Does anyone know what kind of car this is?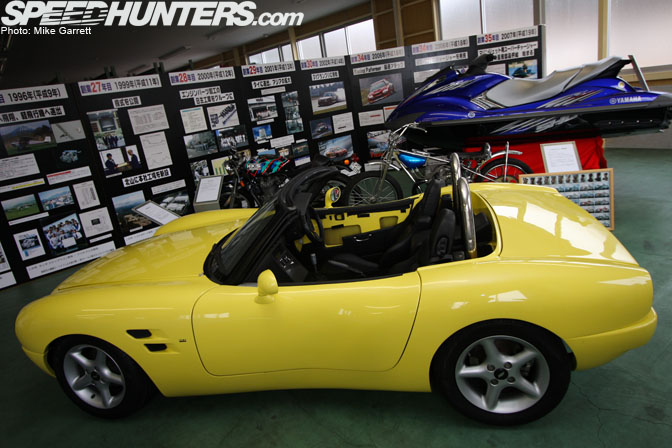 It's known as the HKS Project 10, a high performance retro style concept built on a Suzuki Cappuccino chassis. The bodywork was done by a specialist company in the UK, and HKS originally planned to use an engine and transmission from a motorcycle (think modern day Honda S800), but unfortunatley they ran into reliability issues and Project 10 never made it past the concept stage. I imagine that it would have been a total blast to drive…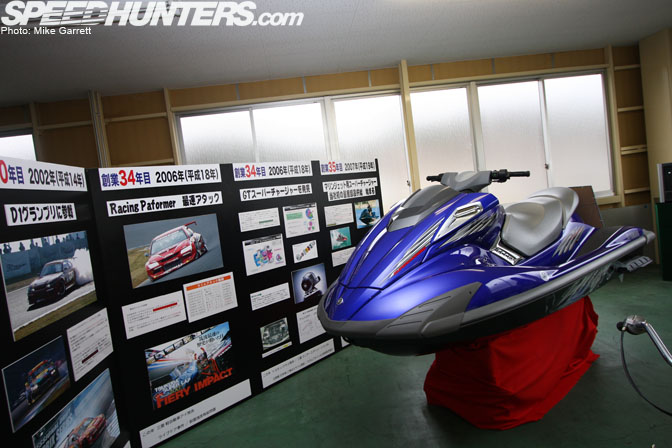 And finally, we have one of HKS's most recent ventures, the development of supercharger kits not just for cars, but also for watercraft like this Yamaha jet ski. I guess it's only natural that HKS has gone after the marine market after their years experience with motorcycles, cars, and even airplanes…
Big thanks to Saitou-san and Miyatsuka-san from HKS for accommodating us on our visit.
-Mike Garrett