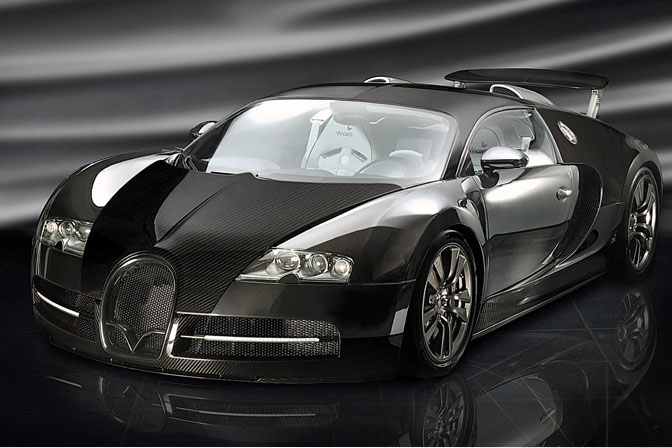 The Geneva Motor Show is one the largest and most significant shows of the season and with so many new launches, we are going to break up our coverage into a number of parts.
We've already shown the Lamborghini Murcielago SV, Aston Martin Zero-77 and the Ferrari 599FX, so we will continue at the very top of the price lists and work our way down to more affordable cars in the next post.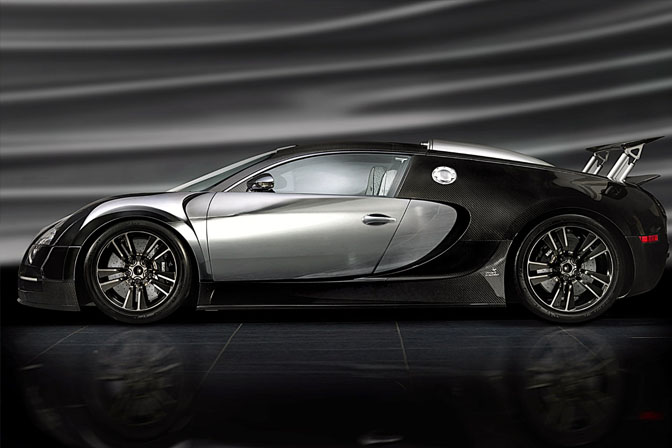 Bugatti had two limited editions of their Veyron 16-4 Supercar on show. Germany tuner, Mansory showed their Vincero model, which was unusually tasteful for the company! Carbon fibre covers the majority of the car with the remaining panels in polished aluminium. The aluminium effect is over the top, but as Mansory sell the owner parts rather than the whole car, I'm sure you can specify a more muted finish.
The front end has been subtly re-worked with shorter hood and modified fenders. The side is also redesigned with modified side air intakes. I don't suppose anyone buys a Veyron to blend into the crowds!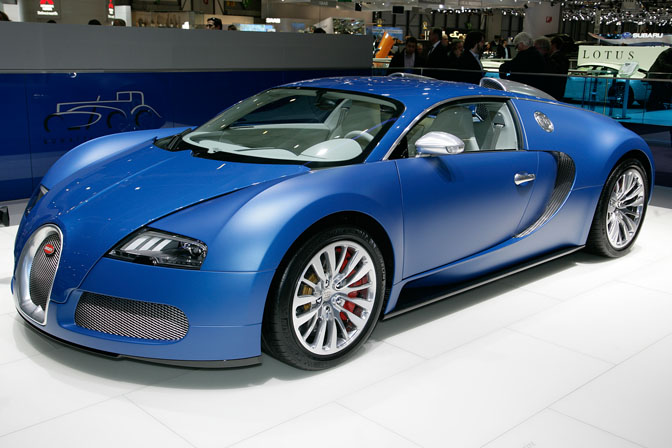 The second Veyron was an in-house limited edition using Gloss and Satin Blue paintwork. It works surprisingly well, but just imaging Black on Black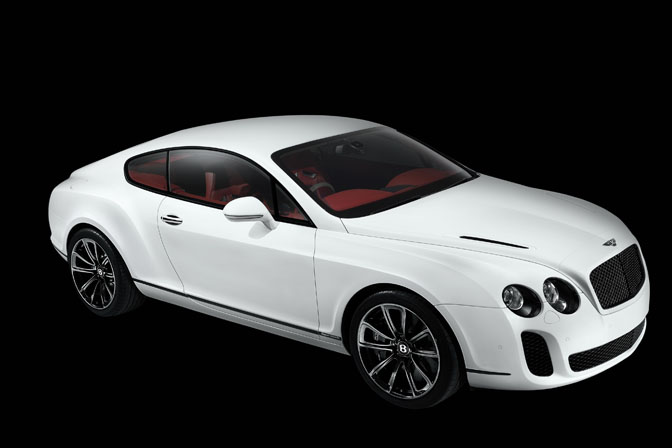 A little cheaper, the Bentley Continental Supersports if the fastest Bentley produced. featuring, the now popular white with Black trim, this new model develops 621bhp from its W12. Bentley are trying to put a green spin on this car as it has flex-fuel mode, allowing it to run on E85 Ethanol, reducing C02 emissions by 70%. One assumes that Bentley is hoping Ethanol availability will spread over the coming years.
Visually, I think it looks great. I've always liked the Continental and the new front bumper works well with its new outer air intakes.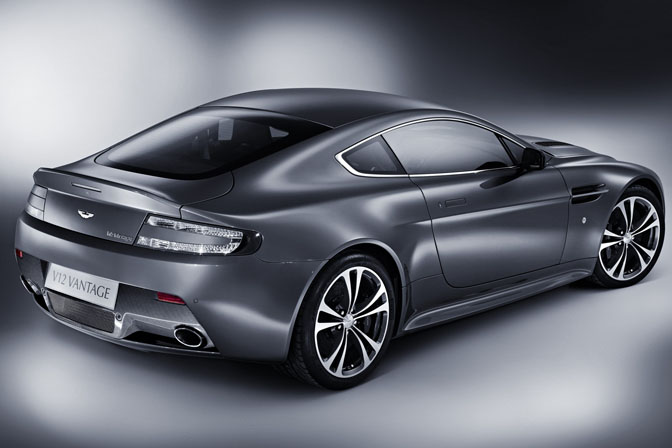 We've seen the Aston Martin V12 Vantage a while back as a concept, but the production car is now available. As you will know from my other post, I love Aston Martins and I think this is my new favourite.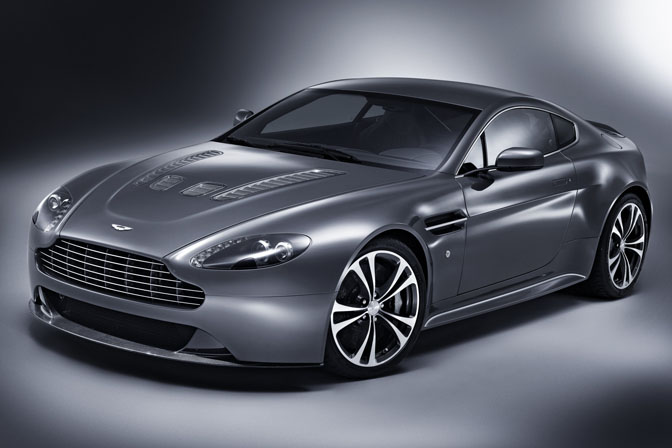 The Vantage stying has been improved with new front bumper with deep lower air intake. Not so keen on the new hood though.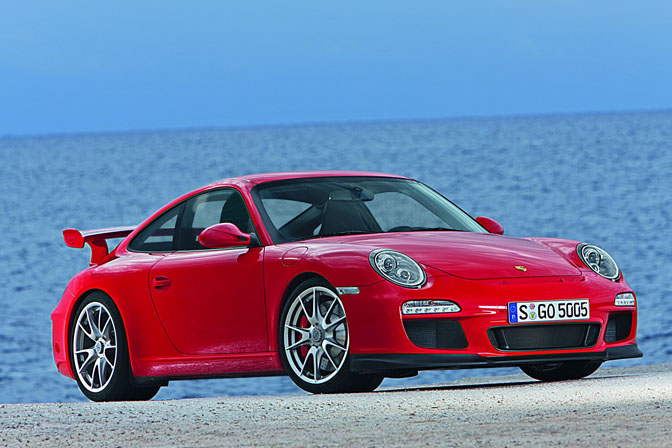 Meanwhile, Porsche showed off the facelifted 911 GT3. It may look very similar, but it has a new front and rear ends. Power comes from a 435bhp larger 3.8 Litre non turbo engine. Top speed is 194mph. Remaining models in the 911 will eventually see this update.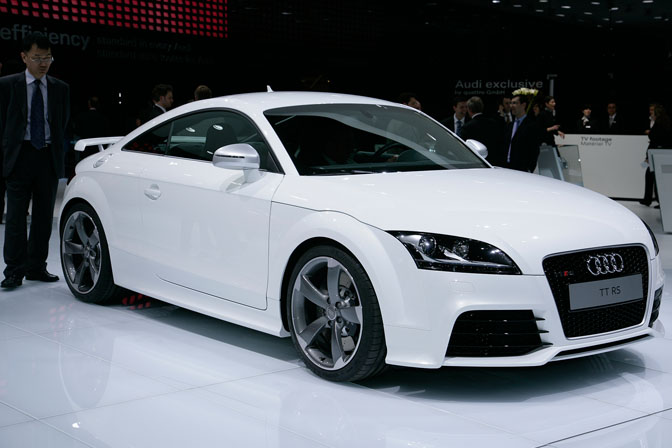 A little cheaper, the Audi TT-RS is the new flagship for the coupe range. The TT has often been regarded as a bit…. 'soft', but this model aims to change that perception. 340bhp from a turbo charged 2.5 Litre 5 cylinder unit gives a 0-60 time of 4.6 seconds and a top speed of 174 mph, a little quicker than a TT TDi, available in Europe!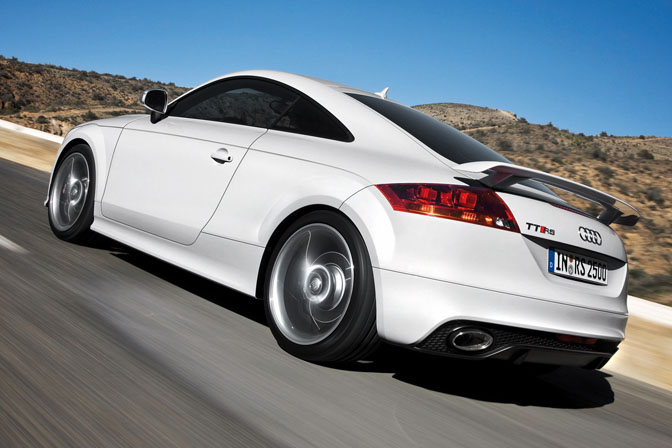 Another car sporting white with black trim at the show, the car looks aggressive, but still a clean design….except that rear wing.
Something tells me lots of 'RS' badges will start appearing on more mundane TT's over the coming months. It doesn't look like this car will be available in North America.
More from Geneva soon.
– Andy Blackmore