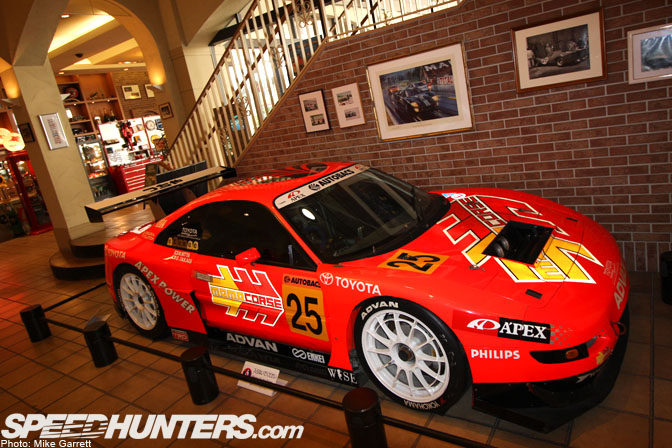 Are you Toyota guys feeling a little disappointed that Speedhunters Toyota Month took place in February, the shortest month of the year? Don't worry, I still have a few Toyota stories left to do,and I'm pretty sure some of the other Speedhunters do as well. In addition to stopping at Toyota's Megaweb showroom the other day, I also dropped by the nearby "History Garage" for another look at this must-visit car spot in Tokyo.
Like most car museums, the displays at the History Garage are rotated regularly so every trip will have bring different. Luckily, the 1999 Momo SW20 MR2 JGTC car was still there, The MR2 isn't a car that's strtongly associated with GT racing, but it's been a regular on the JGTC and Super GT grids ever since the late '90s.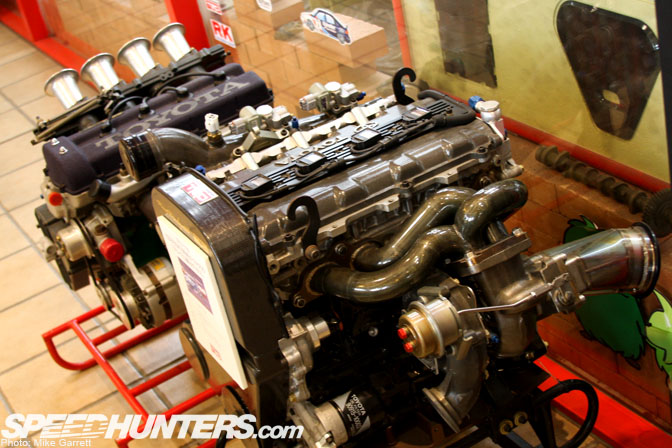 You'll find a lot of miscellaneous Toyota racing artifacts scattered around the History Garage. For example, a couple of race engines including the 3SGTE used in the 2002 JGTC Championship winning Supra.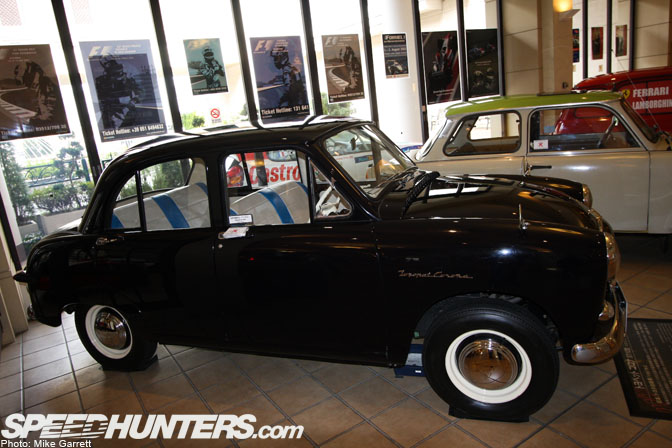 This 1957 ST10 Toyota Corona was parked next to some of its European counterparts downstairs in the "Grand Prix Garage". The specs on this thing? 33ps and a top speed of 90 kilometers per hour.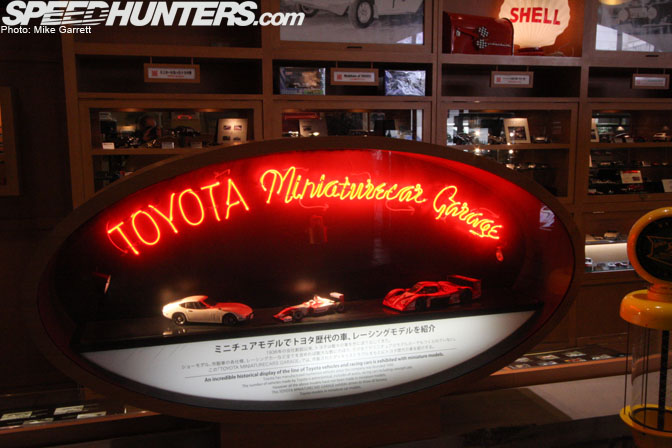 The full size cars are just part of the experience. You can spend plenty of time just examining all the diecast displays in the "Toyota Miniature Car Garage".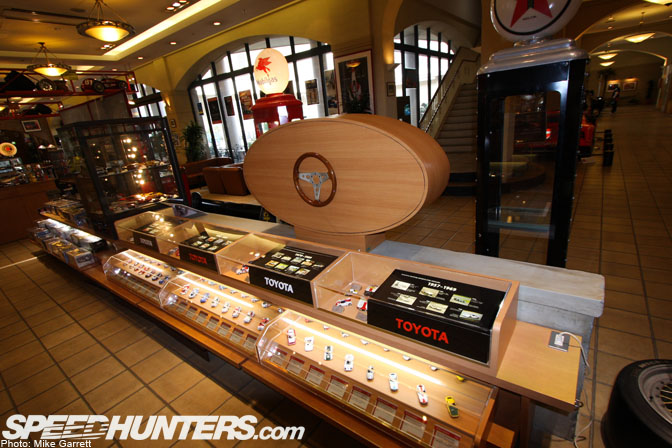 Here you can basically see the entire history of Toyota racing and production cars in scale form.
Here's a quick sampling of some of the miniature displays-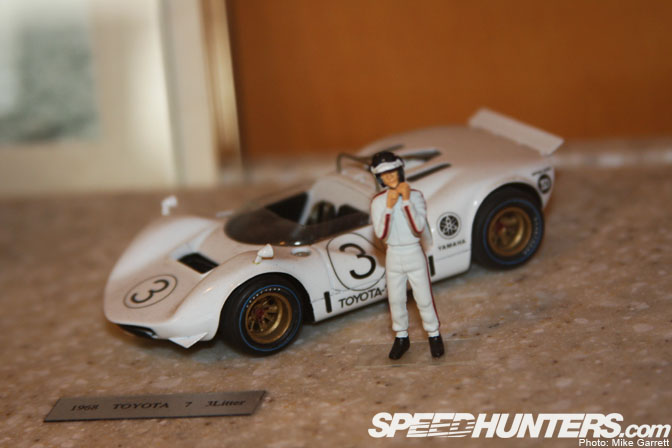 1968 Toyota 7 complete with pilot.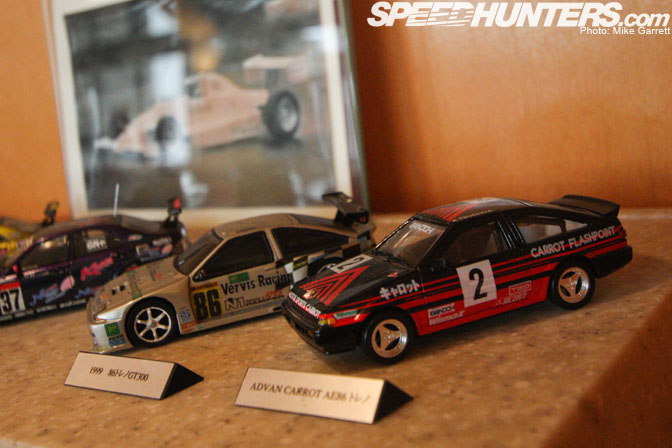 A couple of AE86 race cars, including the elusive GT300 Trueno from many years ago.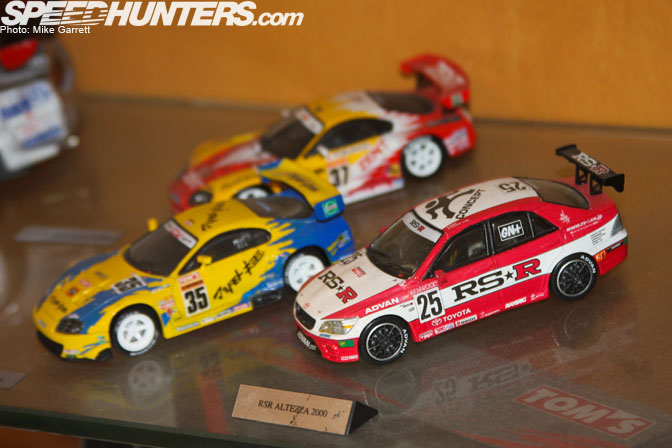 Older JGTC Supras and an SXE10 Altezza touring car.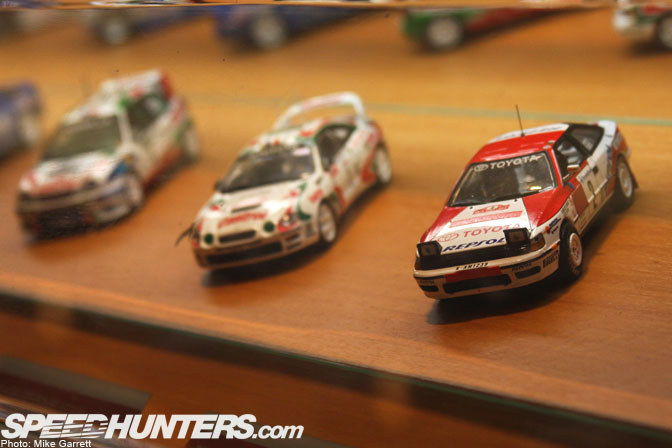 Celica rally cars from various eras.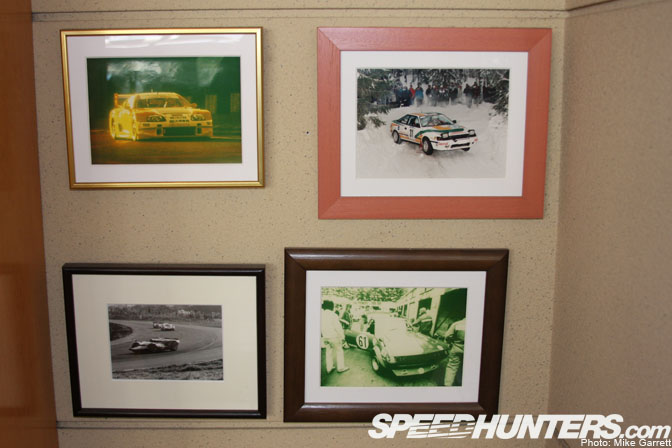 The whole place is also filled with historic photographs and racing posters from both Toyota and other car makers.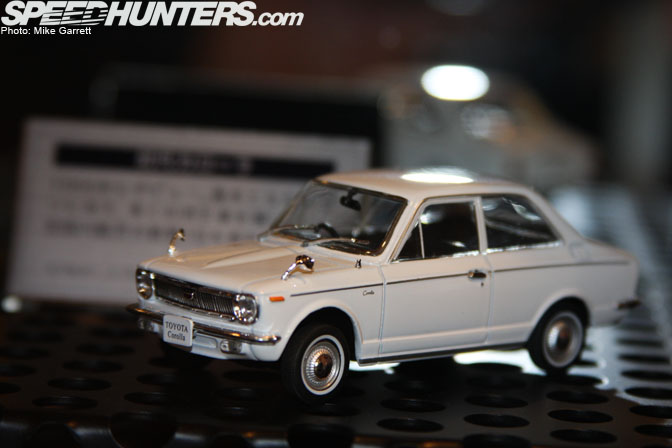 There's plenty of production car diecasts as well, including this first generation Corolla.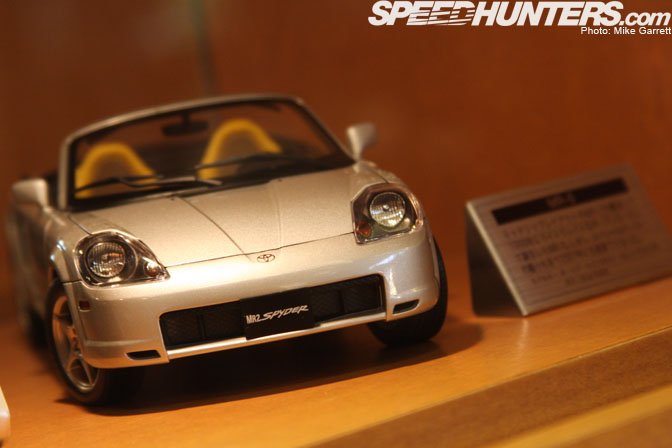 A 1/18 scale US market MR2 Spyder.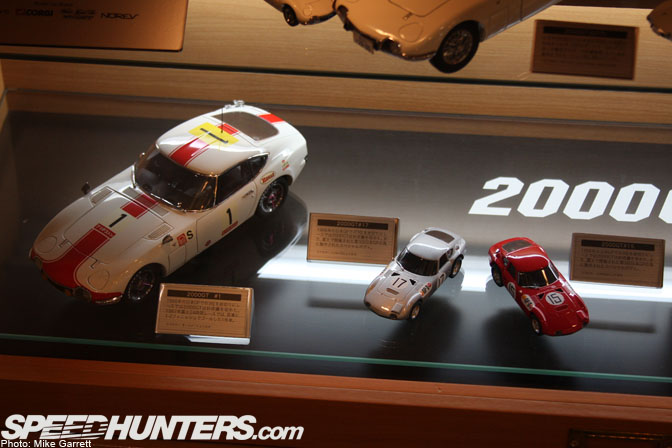 There were more scale 2000GT replicas than I could count.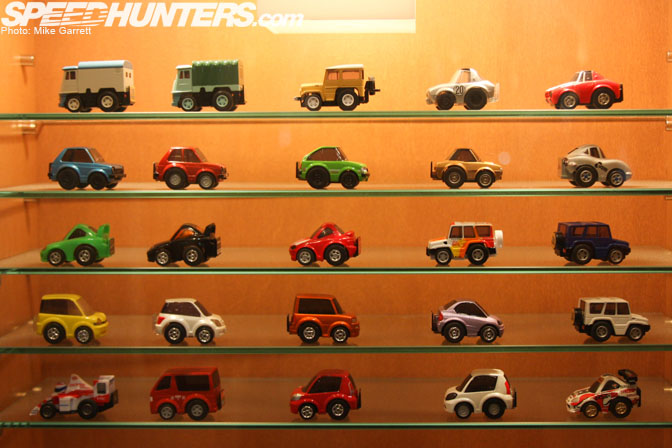 Choro-Q Toyotas ranging from a Formula One car to a Hiace van. It doesn't get any more Japanese than Choro-Q's…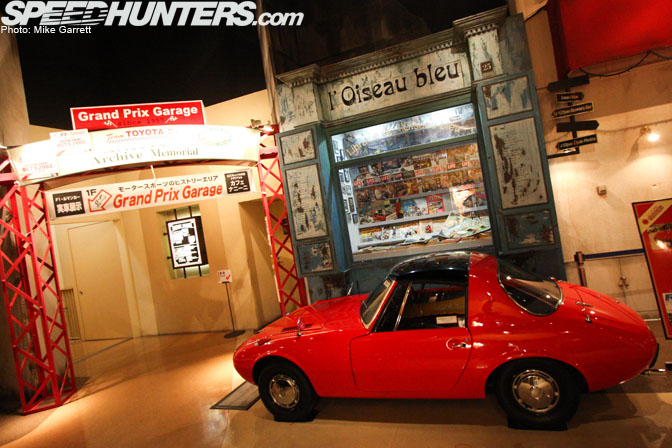 Upstairs there are a few more full-size historic Toyotas such as this red Sports 800…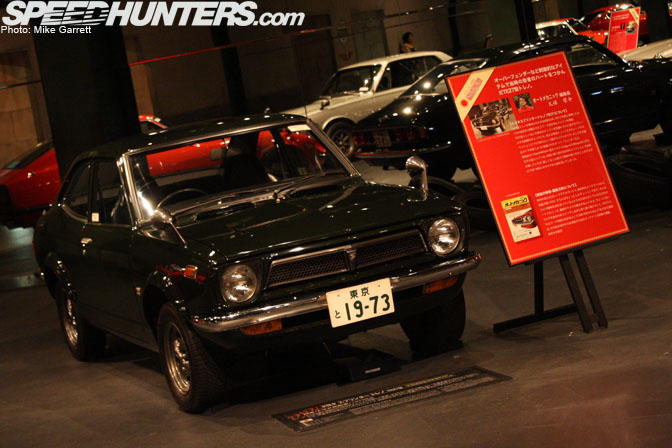 …and a completely original TE27 Sprinter Trueno.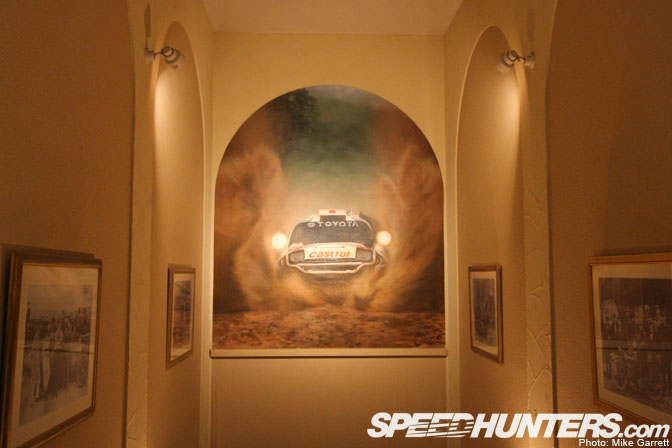 Some cool rally artwork in the stair well. I've been to the History Garage several times, but some these details I just noticed for the first time.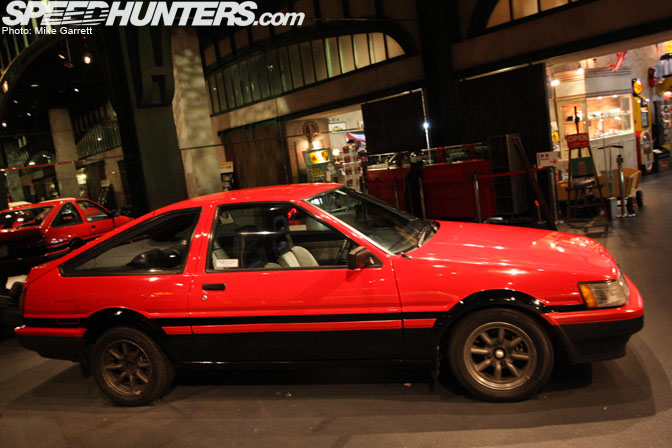 Finally, a completely stock (save for the wheels) '83 Corolla Levin three-door. It's nice to see that Toyota is recognizing the historic value of the AE86 by displaying this fully restored version.
The History Garage is really the kind of place you'd dream of building
for yourself if you won the lotto. Comfortable, relaxing, and full of
cool cars and automobile memorabilia. I'm certainly going to miss regular visits places like the History Garage and Megaweb when I move back to the states.
-Mike Garrett