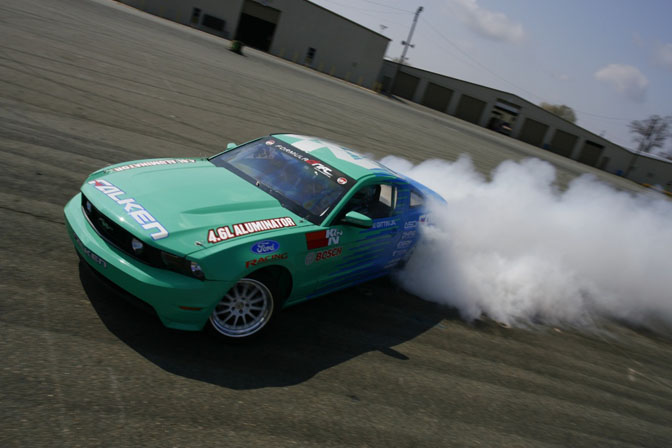 Here are some pictures of me testing the 2010 Falken Tire Ford Mustang Monday in NC. Enjoy!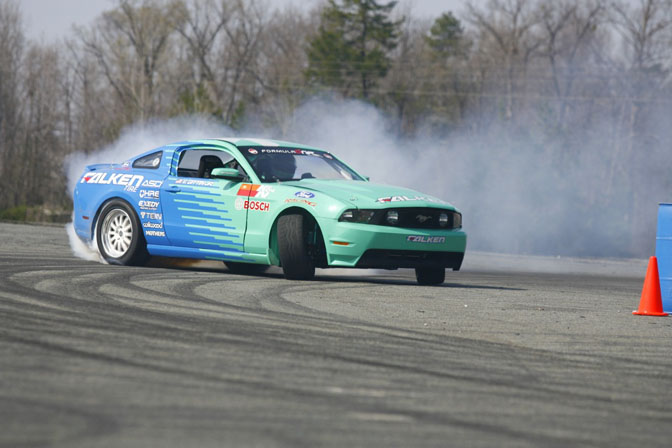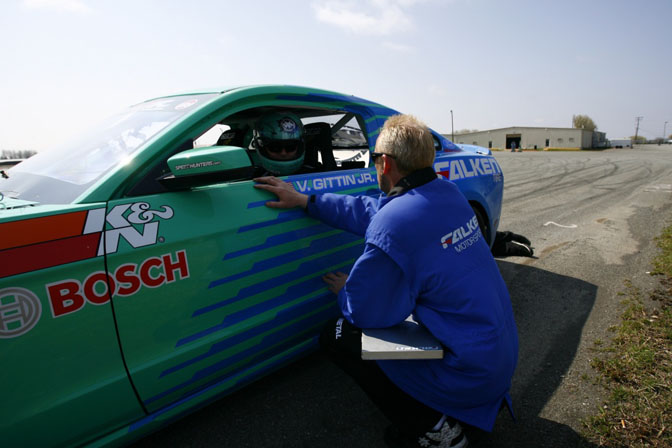 I couldn't be any happier with where we are at this point in time with the car. My crew has done a great job.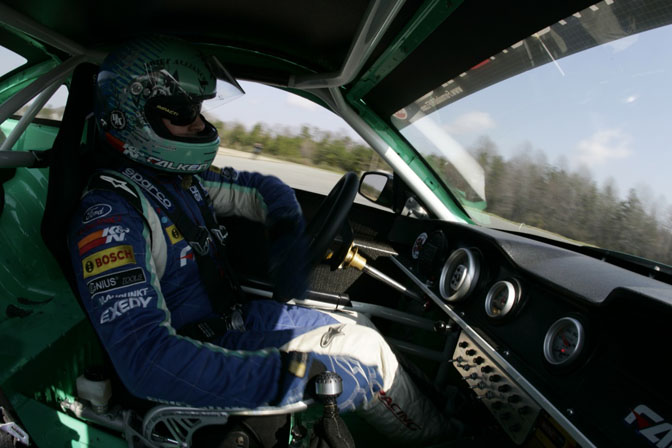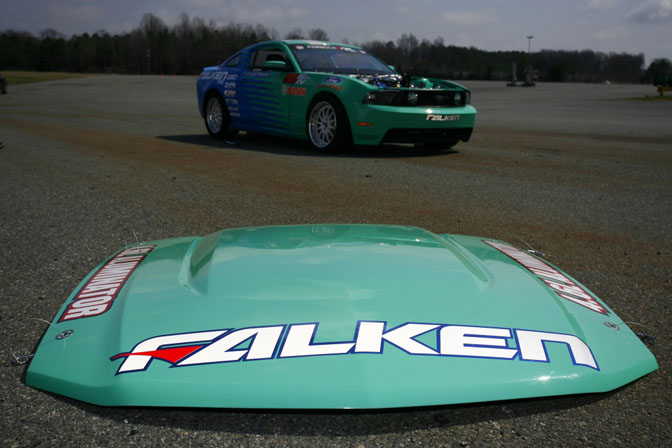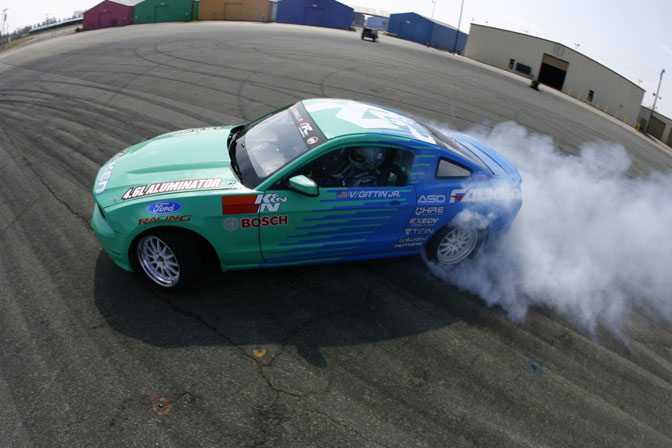 It seriously can pretty much drive backwards on high speed entries and it accelerates while in deep angle insanely fast!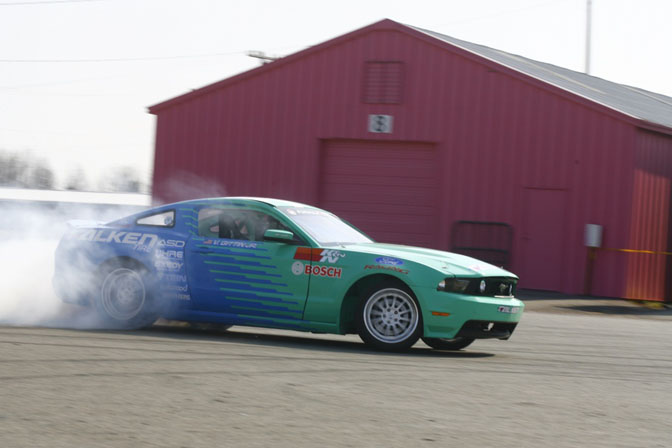 I cannot wait for everyone to see and hear this thing live. I am pumped for Rd. 1 in Long Beach! Rock out!
- JR