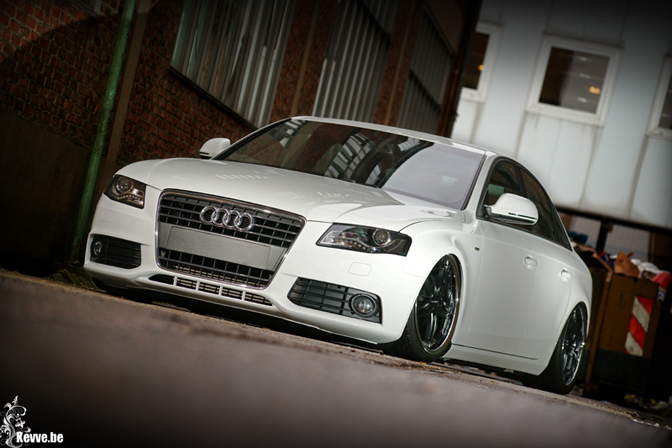 It's a little bit of a sore point for me that Speedhunters hasn't really repped the Euro tuning scene as much as it deserves. It was never really our full intention to become a Japanese car centric website, but instead show case car cultures around the world that we feel are forward thinking, relevant and edgy. So Japanese automotive culture certainly is a big part of this vision, but it also doesn't exclude the possibility that we can also showcase automotive scenes of European or American origins. So rather than looking at country of origin, we tend to use the following paradyms to decide if a car is going to get a Speedhunters feature or not:
1: street style: it's a real car, not a PR build… or if a race car, is related back to machines that people drive on the road.
2: relevant: the car is forward thinking, not outdated and stale
3: quality: the car deliberate in it's construction, and doesn't have any glaring problem areas for what it is trying to acheive.

4: really bloody fast: not always necessary, but performance cars are usually inspirational

5: universal: can excite a generalized car fan or someone from a different scene…. the character of the car is that cool
Sounds ok to you? Think we are missing any thing?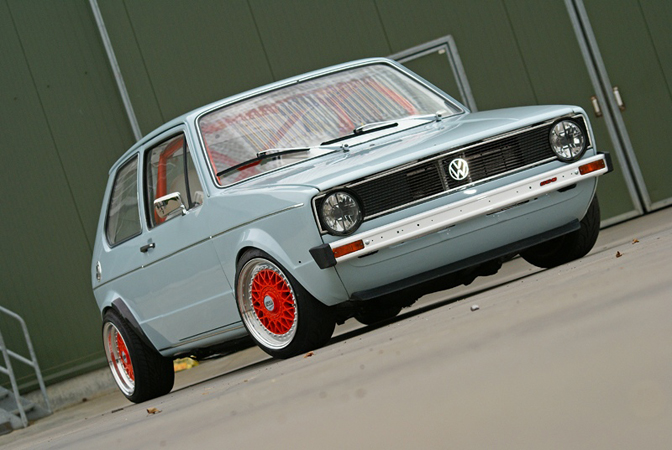 Fans of Japanese car tuning do spend a lot of time looking at the latest thinking and styling coming from Japan, but what about Europe? Shouldn't we also have a window in on the latest movements of this rich and varied scene?…. Well I think so, which is why we are going to be pushing to feature more European based car meets and machines for year two of Speedhunters. This will not be at the expense of our Japanese car features, but more an addition to.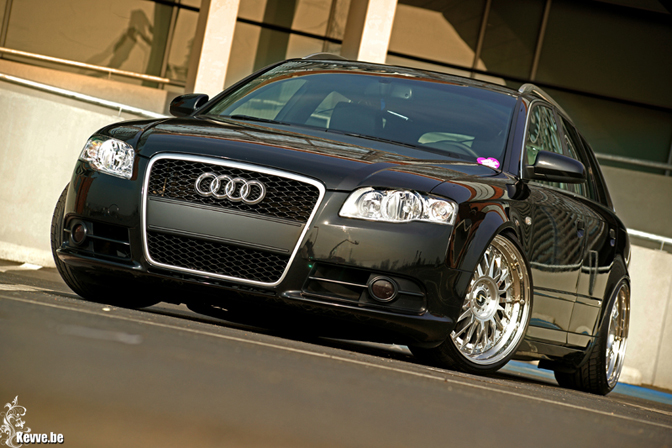 In the US, we've seen a very strong movement away from the neon-hyper-plastic-fiberglass-over-vinyled-mega-rice-boy-spo-com style for some time now…. But on the European continent the parallel evolution is still mid-stride. There are still plenty of "baroque" show and shine cars in the tuning scene there. So Speedhunters' showcase of the Euro scene is going to be a bit of a challenge, as there is bit a blurry line IMHO between the cheesy and the cool.
None the less, there are many very exciting cars to choose from… just takes a bit a good eye and perhaps a bit of awareness of the parallel movements in the Japanese car scenes across the world.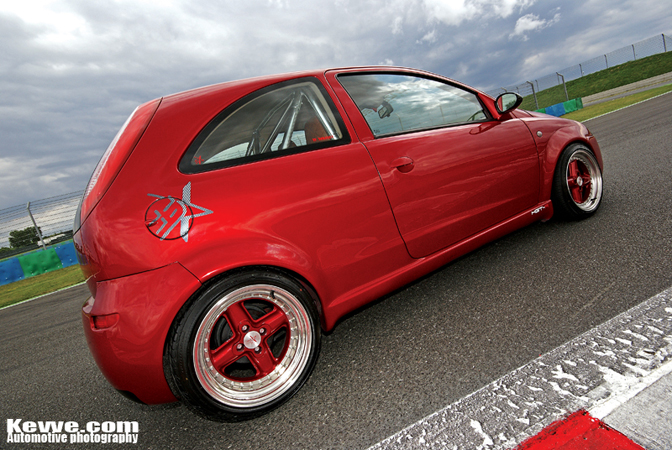 One person who appears to be in the center of the action in Benelux and Germany is photographer Kevin Raekelboom. I've been checking out at his photography recently at am quite impressed with what I see. Not all the cars on his site are to my taste, but looking at his larger body of work (including those he's getting published in European and UK mags) I quite like a lot of the vehicles he's choosing to shoot.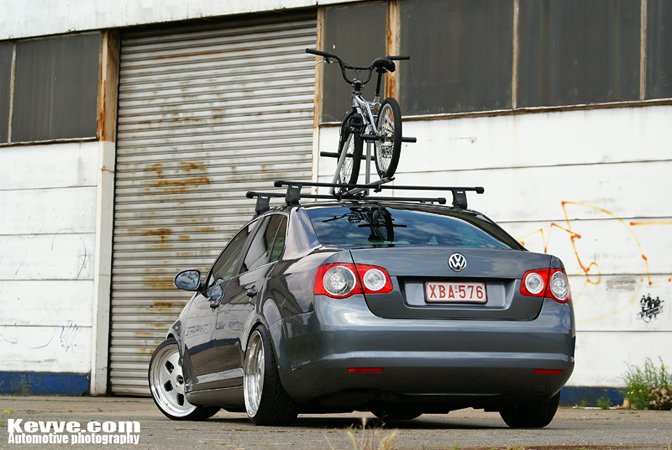 Here is a question for you: Is offset really everything? Is this the fundamental number one area to work on with a car?
Let's me challenge this notion, and propose that stance is everything. This is a universality that transcends all types of modified cars, from Rods, Lowriders, and Kustoms, to Drift Machines, Lowdown and VIP Style cars… Would you agree with this premise? Offset wheels are not always relevant to all applications, but getting the height of a machine just so… well that is really where everything starts isn't it?
While we ponder this thought, let us appreciated the stance on this Passat together… tres cool!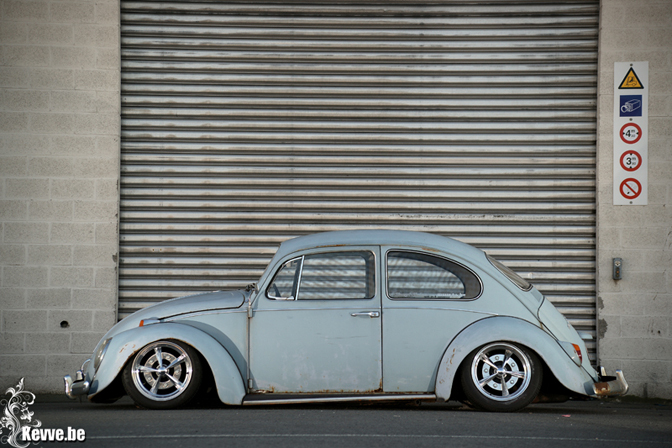 And here we have a European car, repping a style with its origin in the US of A… Cal Look… This car is very similar to my first
car!… Love it…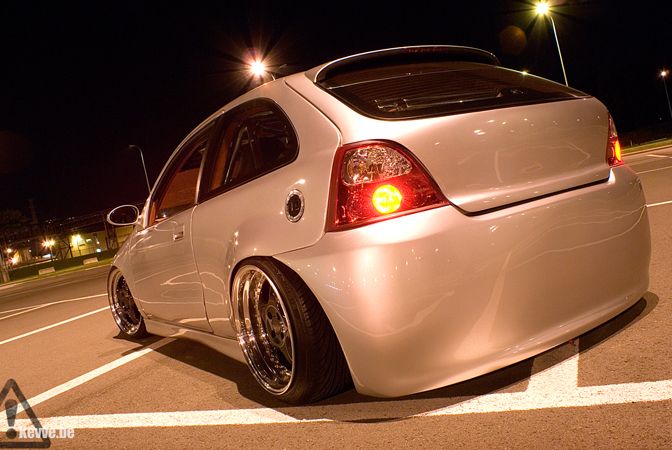 The Euro-smooth style (someone correct me if I am using the wrong term) is an area that sometimes looks alien to my current viewpoint…. If we try and look at this Rover with an objective eye, it carries many styling cues that you could directly compare to an extreme VIP style car. The tires are stretched and fit tight to the wheel wells. The body work is clean. The stance is low and wide… all good yes?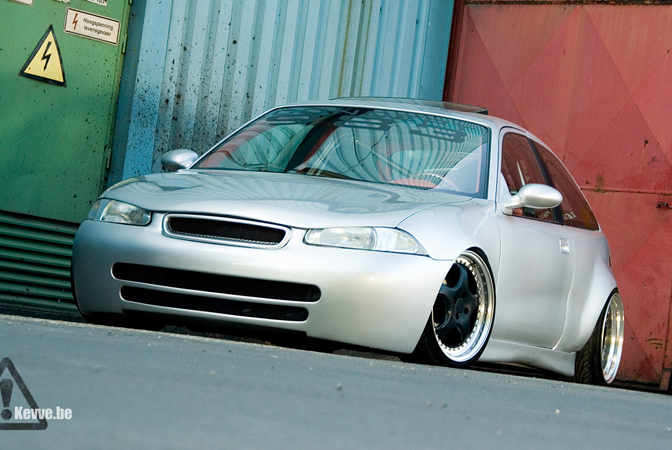 But I'm slightly on the fence if it is cool or not. 
Is my bias the fact that this started life as really cheap car which likely doesn't have any real performance mods? Hmmm… let's run it past the Speedhunters Razors I listed before:
 1: street style: The Rover does have air ride so can be raised for normal driving circumstances. So I am going to assume it is a daily driver.
2: relevant: hmmm…. The Euro scene is an international movement but the
Euro-smooth style growing or not really going any where? Not sure..
perhaps I don't know enough to comment.
3: quality: looks good from where I'm standing!
4: really bloody fast: no, but then again is a bosozuku car or a VIP Estima? Is the paradox that we more expect a small hatch back to be speed focused? Am I thinking about this too much? It's worth bearing in mind that in some European countries it is illegal to modify your engine components, so visual customization is the only way for young folks to personalize their inexpensive cars. Performance customization is a no-go zone.
5: universally inspirational:  I'm going to say a NO here simply because the car started life as a cheap FF econo-box…. I'm pretty sure some people are going to be turned off by this. We have enough problems posting Hondas let alone Rovers.
How would you answer these questions? Remember we don't need to say yes
to all of the above points for a car or style to be considered
Speedhunters worthy. I'm interested to know what you think. Win or lose?
 Euro community people please speak up!
Thanks to Kevin for the photos…. We hope to feature more of his work in the near future especially his bank of Golfs, BMWs, Audis, Corrados and Autobahn machines!
:Rod